How to grow your money and make it work for you
REALLY, IT ISN'T THAT SCARY OR INTIMIDATING
First, think about your life now. What changes do you expect to see within two years? Maybe a new laptop or a bedroom makeover? What about in two to five years' time? Do you see yourself accomplishing bigger goals like making a downpayment for a home or paying for a dream wedding, complete with a honeymoon in Europe?
Try stretching your imagination further. Years from now, will you be supporting your kid through university or building your retirement nest? All that you have envisioned above are your financial goals for the short, medium and long term.
Next, check your current financial status. How far off are you now from achieving your goals? Start thinking about what you can do to get closer. Don't worry, once you get started, everything will start to fall into place.
WHEN'S THE LAST TIME YOU HAD A GOOD LOOK AT YOUR FINANCES?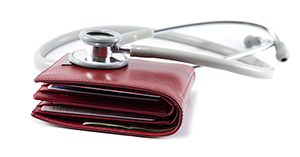 It's not as difficult as it sounds. Just remember these four important components: savings, budgeting, insurance and investment. Read on to find out how they work in tandem to help you achieve your financial goals.
ARE YOU GOOD AT SQUIRRELLING AWAY?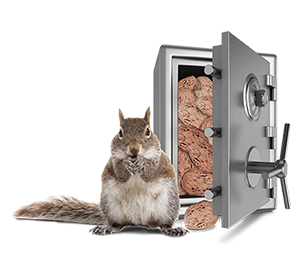 While most people define savings as the remainder after spending, Warren Buffet sums it up rightly with 'spend what is left after savings'. You may be saving for many reasons, but do you know the most important one is to save for a rainy day? In the event of an emergency, you should have access to ready cash. If you don't have an emergency fund, it's time to build one!
Tally the average of your monthly expenses for 6 months. Ideally you should keep an emergency fund of at least 3 to 6 months of that amount. Stash that away in liquid assets, that is, savings deposits, fixed deposits, and any other assets that can be readily liquidated and withdrawn without incurring penalties, fees or a loss in value. If you are the sole breadwinner or have dependents, you may want to increase this emergency fund. The trick to save enough without losing the opportunity to grow your money!
KEEP TABS ON WHERE YOUR MONEY'S GOING
Budgeting is all about planning how to spend your money. As challenging as it seems, you can do it easily by following these few steps.
First, target to save at least 10% of your take-home salary. Next, track your spending, expenses and any outstanding debts. Don't forget to repay the outstanding balances on your credit cards or cash advances to avoid massive interest! Last but not least, keep track of your monthly subscriptions and recurring expenses, such as your telco bills, gym membership, beauty and spa packages.
Review your expenses regularly so that you can cut down on any unnecessary amounts. Be conscious of your daily expenses, as you may be unknowingly spending a few hundred dollars every month, thanks to your daily indulgence of a cup of artisanal coffee.
THE BEST WAY TO PREDICT THE FUTURE IS TO PROTECT IT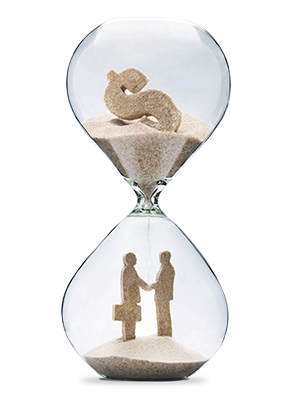 Don't underestimate the urgency to protect yourself and your loved ones. In fact, no financial planning is complete without a discussion on your insurance coverage.
But with so many types of insurance plans out there, how do you even begin to shortlist your options? There are 3 fundamental types of insurance to look at first: hospitalisation and health insurance; critical insurance coverage; death and total permanent disability. Your choice of coverage depends on how well the plan suits your needs and covers you, your preferred sum assured, and your ability to service the premiums in the long term.
Before buying an insurance plan, you should prepare a list of your existing and in-force insurance policies and evaluate your needs at your current life stage. The fastest way is, of course, to speak to a financial advisor, and find out if you have any gaps and shortfalls between your current and ideal coverage.
INVESTING IS NOT JUST FOR THE RICH
Besides helping to grow your money, investing helps to fight inflation. Once you have covered your savings and insurance needs, you should channel any excess money into investments for a higher rate of return. The earlier you start investing, the higher the potential of your growth. All thanks to the power of compounding when you re-invest the returns and dividends from your investments.
With so many investment options out there, you might be at a loss to make a decision that's right for your needs. Before you decide on what to invest in, consider these factors: your capital outlay, your risk profile, an investment approach that matches your risk profile, your investment horizon, and types of investment instruments, i.e. equities, ETFs, REITs, unit trusts. Even if you are not ready now, learning more about investing gives you a better idea of how it can help you achieve your financial goals.
CAN'T RECALL WHAT YOU JUST READ? JUST REMEMBER THESE!
Achieve your financial goals and personal targets with savings, budgeting, insurance and investment.
Savings: Prepare an emergency fund of 3 to 6 months of your monthly expenses. Target to save at least 10% of your take-home salary.
Budgeting: Plan how to spend your money and trim what's not necessary.
Insurance: Complete your financial planning with insurance coverage for you and your family.
Investment: Channel excess money into investments. At its minimal, compounding interest earned from investing helps fight against inflation.
Ready to kickstart your financial planning?
Head down to NAV Hub for a private one-to-one session to assess your current financial health today. It is free of charge and comes with no obligations.