Car Buyers Are Turning To Electric Vehicles
Here's why.

When it comes to buying cars, forget about big, fuel-guzzling cars that look like military tanks on the road. Today, buyers want their vehicles to be quiet, quaint, and, most importantly, clean.
Enter the electric vehicle. EVs have been hailed as the next big shift in private transportation and, in many ways, they are already becoming a big favourite among car buyers in Singapore.
The number of electric vehicles in Singapore grew 50 per cent in the first half of 2022, while petrol-electric hybrids grew nearly 45 per cent in the same period. EVs accounted for 10 per cent of total car registrations for 2022, triple the number compared with the previous year.
But why are people choosing small over big and quaint over flashy?


Electric, or nothing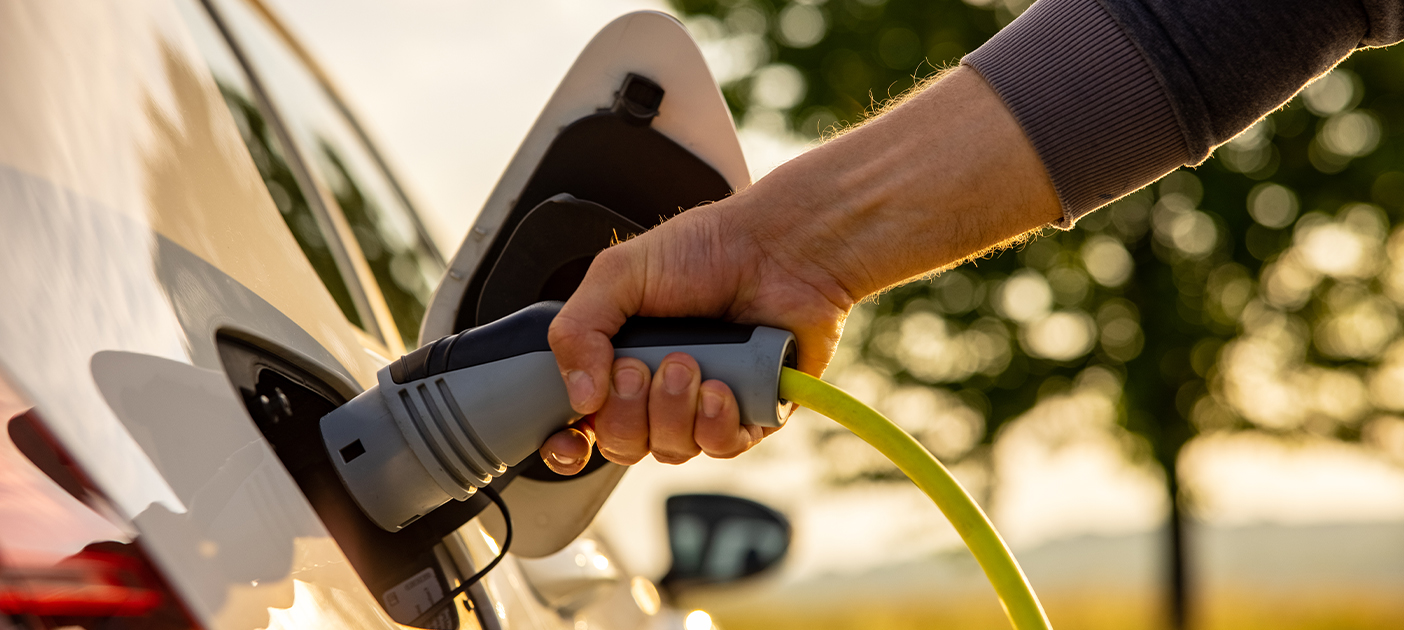 One word: necessity.
Climate change is taking central stage, with governments, businesses, and consumers becoming increasingly focused on protecting the environment. The Singapore government announced the Singapore Green Plan 2030, a national agenda to put the country firmly on the path of sustainable growth.
The country aims to slowly do away with petrol and diesel engine cars and move the population towards EVs. By 2025, new registrations of diesel cars and taxis will cease. By 2030, all new car registrations will be of the cleaner types, which includes hybrids and electric vehicles.
Car dealers will likewise have to follow suit. Expect more EVs to flood the market over the next few years.
Beyond government policy, consumers themselves are also aware of the need to reduce their carbon footprint. A survey by Ernst & Young showed that more than half of car buyers globally want an electric vehicle, with environmental concerns top of their agenda.


Money talks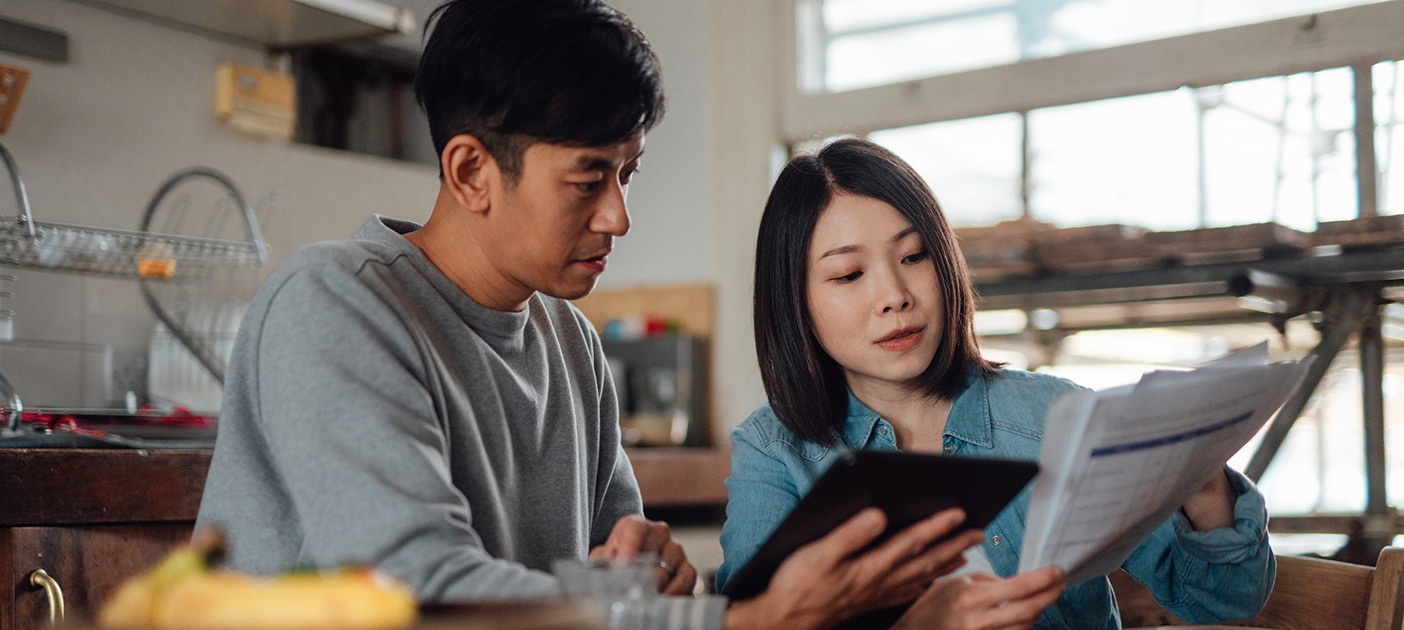 One stumbling block that may dissuade drivers from choosing an EV is the cost. EVs tend to cost more compared with their petrol-powered peers, especially when considering the initial cost upfront.
A small electric car can cost as much as $150,000, while you could potentially get a small petrol car under the $120,000 mark.
But over the longer-term, owning an EV may actually end up being cheaper. This is especially so with fuel pump prices climbing in recent months and even reaching record highs. Not using an internal combustion engine also means that the cost of maintaining one - changing oil, valves and gaskets - disappears.
In addition, the government is providing major subsidies and grants to soften the blow on bank accounts if drivers choose to make the switch. For instance, up till December 2023, registering an EV will entitle owners to a 45 per cent rebate off the Additional Registration Fee (ARF), capped at $20,000 dollars.
Under the Vehicle Emissions Scheme, owners can also receive a rebate up to $25,000, depending on their vehicle make and model.

Never stranded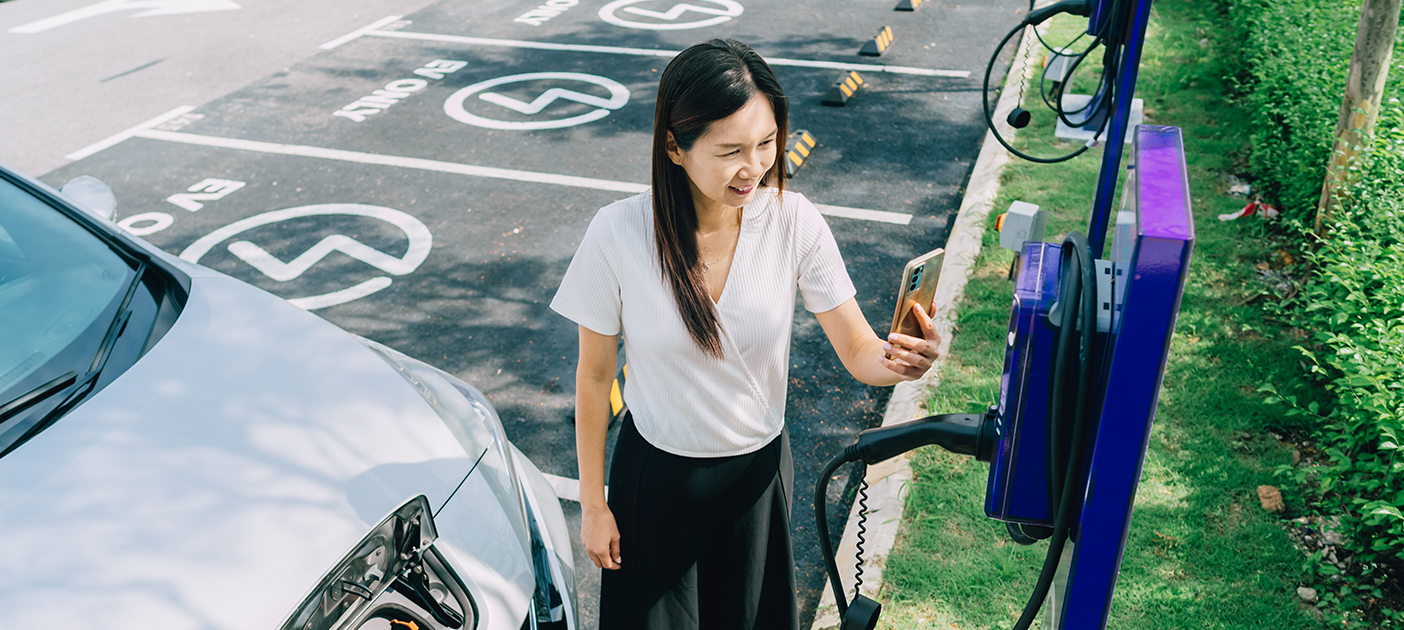 A third key factor is simply that EVs are now becoming a smooth drive. One key issue with earlier generation EVs was that battery technology did not support long distance driving.
That has all changed today. A fully charged battery can now cover 120 kilometres. That is more than double of the average daily driving distance in Singapore - 55 kilometres. EV owners never have to worry of ever being stranded on the road with a flat battery.
Recharging will also become more convenient in the near future. The government will be boosting the nation's EV charging network and aiming to achieve coverage on 40,000 public carparks and a network of 60,000 chargers by 2030.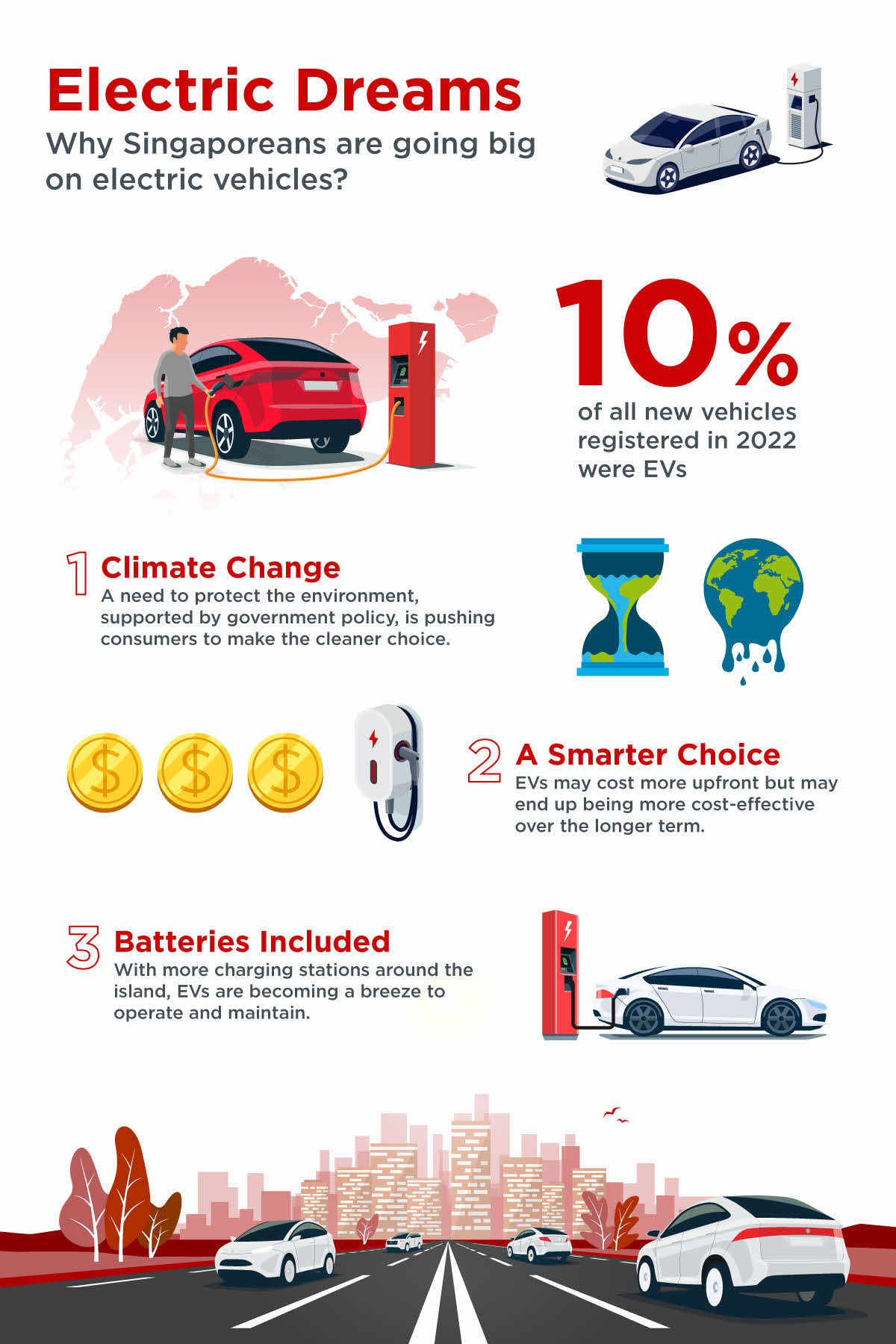 The range of EVs is also quickly expanding. From regular five-seater cars to family-friendly multi-purpose vehicles and even high-powered sports cars, EV aficionados now have their pick of the lot.
So if you are thinking of changing your car or buying one for your family, clean and quiet might just do the job for you.
Whenever you do choose to buy that EV, we will be here to help keep you protected on the road. Get rewarded with a special discount on insurance for your Electric Vehicle when you insure with DBS DriveShield car insurance



Disclaimers and Important Notice
This article is meant for information only and should not be relied upon as financial advice. Before making any decision to buy, sell or hold any investment or insurance product, you should seek advice from a financial adviser regarding its suitability.


Ready to start?
Get a quote online for DriveShield
Next steps to financing your car