Car buyers' guide 101: Applying for a car loan in Singapore
Many times, buyers spend a long time deliberating on the 'right' car, but they may not give much thought to their car loan. If you've been too focused on the specific shade of red or you're still wavering between a hatchback or an MPV, continue reading this car buyers' guide to find out more when applying for your car loan in Singapore.
One of the key steps when buying a new car is to get your car loan sorted — most importantly, you'll need to know the car loan interest rate, maximum car loan amount, car loan period, car loan requirements, and to get ready the documents for the loan.
How much can I borrow?
Other financial considerations aside, the maximum car loan amount depends largely on the purchase or valuation price of the car. This is called the Open Market Value, or OMV.
| Open Market Value (OMV) | Maximum finance amount |
| --- | --- |
| ≤S$20,000 | 70% of the purchase price or valuation price, whichever is lower |
| >S$20,000 | 60% of the purchase price or valuation price, whichever is lower |
You may be wondering; how much is the down payment for your car? Well, it's whatever that's left from the maximum car loan you're able to get from the bank. This will need to be paid in cash.
Thus, it's best to work out your sums to ensure that you have sufficient cash on hand for the down payment. If you started a savings fund for your dream car beforehand to prepare for the down payment, this would be the perfect time to give yourself a pat on the back.
Other considerations that will affect how much you can borrow are your monthly income and current financial commitments such as your housing loan, personal loan, credit cards, or another car loan. These, along with indicators like your repayment habits, add to your credit score.
You can use DBS Car Loan Calculator to help you work out these sums.
Note: One way to check your credit score is to request for a copy of your credit report from the Credit Bureau of Singapore (fees apply).
How long should my loan tenure be?
If you're applying for a DBS car loan, you can choose a loan period of up to 7 years.
You can opt for a shorter tenure so as to pay less total interest, but that's not always the best way. But the key thing is to balance your affordability — monthly car loan instalments that fit your budget — with the car loan period.
If you're getting a second-hand car, your maximum car loan period is determined by the registration date of the car. Do note that car loans are typically available for cars less than 10 years old, calculated from the original date of registration. For example, if you intend to purchase a used car that was registered in 2015 (7 years old in 2022), the maximum loan period for that car is 3 years.
Use DBS Car Loan Instalment Calculator to help you work out your sums and determine your affordability.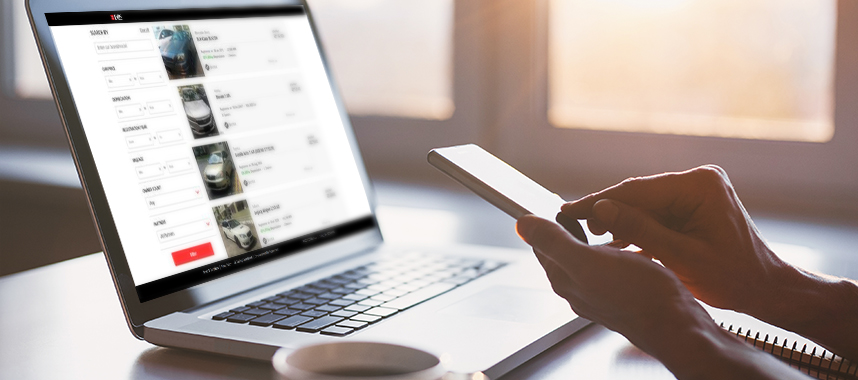 What are my car financing options?
There are a few ways to pay for a car in Singapore.
1. In-house car loan package
These are offered by most dealers (and they're certainly convenient), but might not be the lowest interest rate available than if you get a car loan from a bank.
2. Go direct to a bank
When you apply for a DBS online car loan, you'll be able to enjoy competitive interest rates.
3. Get a green car loan
Do your part for the environment by getting Singapore's first green car loan, which is offered by DBS. This means you can drive to a more sustainable future!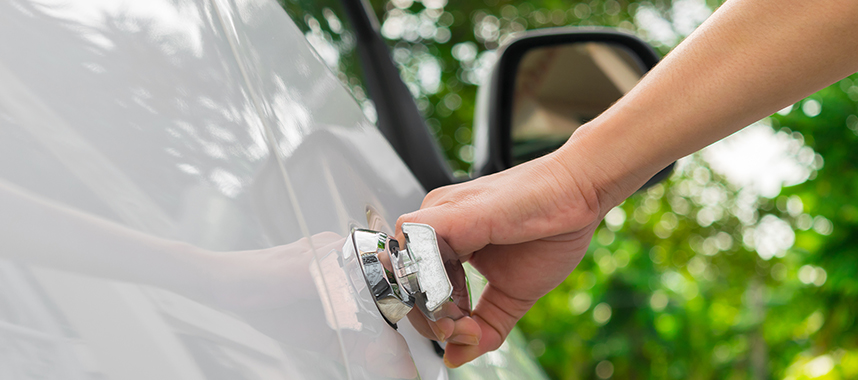 Let's look at how much you could save by applying for a DBS car loan.
| | DBS Online Car Loan | Typical Used Car Loan |
| --- | --- | --- |
| Interest rate | 2.78% p.a. | 3.28% p.a. |
| Loan period | 7 years | 7 years |
| Loan amount | $70,000 | $70,000 |
| Monthly instalment | $996 | $1,025 |
| Interest paid | $13,622 | $16,072 |
| Interest saved | $2,450 | |
In this scenario, you have just saved S$2,450.
If you're opting to pay upfront with cash, you can skip the car loan interest payments and other paperwork. However, by spending the lump sum of $70,000 — as opposed to investing it — you might forgo potential earned interest on your cash. Hence, even if they can afford to pay in full, many people still opt for a car loan package.
Are there additional fees to take note of?
There are additional fees that contribute to the effective interest rate, or EIR, of your car loan. Besides the car loan down payment, car loan monthly instalments and car loan interest payments, take note of these:
Additional fees attached to typical car loan packages include a processing/admin fee of about S$200, which could be waived by your bank if the car loan amount is more than S$20,000. Tip: DBS does not charge an admin fee.
If you decide to redeem your car loan before the tenure is up, you will be charged an early settlement fee, which could amount to at least 1% of the original loan amount. Tagged to this is the unpaid interest fee, which is an additional penalty for your early loan repayment, about 20% of the unpaid interest.
So it's best to do this only if you've decided to sell your car or have some other compelling reason.
Of course, if you fail to pay your monthly car loan instalments, you'd definitely incur a late interest payment fee that ranges from 3% to 5% p.a., plus the average prime rate of the three local banks (DBS, OCBC and UOB) on any overdue amount.
How do I apply for a car loan?
Before you start your application, ensure that you have checked the car loan requirements and that you have all the documents for the car loan.
Car loan requirements:
Applicant is above 21 years of age
Singapore Citizens and Permanent Residents will need to have a monthly income of at least S$2,000 (S$4,000 for foreigners)
Documents needed for the car loan:
Vehicle Sales Agreement and logcard (if applicable)
Employment details including company name, designation, length of service and monthly gross income
Details of existing financial commitments e.g. housing loan, personal loan, credit cards
Income documentation such as salary credited to your DBS/POSB account, computerised payslip, or IRAS Notice of Assessment. If your length of employment is less than 1 year, your latest CPF Contribution history statement would be required
Did you know? You can now retrieve your personal information via Singpass, which skips the need to provide income documents.
Fun fact: You don't need to have a driving licence to buy a car (as long as you're willing to pay). However, the main driver will need to be named in the car insurance document.
More tips for buying a new car
If you're worried about your car loan application, you can seek in-principle approval from your financing bank. While this isn't a guarantee that your car loan will be approved, it gives a good indication of your chances of getting your car loan approved and how much you can borrow (which helps with your budgeting).
It could also be more difficult to get a car loan package for Certificate of Entitlement (COE) cars that are more than 10 years old. This category of used cars in Singapore are usually deregistered and scrapped.
All in all, when buying a car, once you've worked out your budget, choose a vehicle that's best equipped to serve your needs, instead of one that looks good but is a petrol guzzler.
Cheers to a smooth ride ahead!
Next steps to financing your car