Learn how to take advantage of compound interest
THE POWER OF COMPOUNDING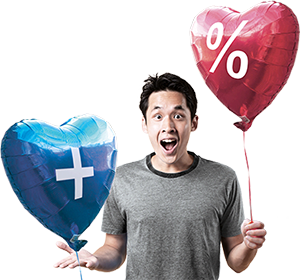 You must be thinking that 10 miserable dollars won't even get you a decent eggs benedict with avocado smash. But add the power of compounding and you'll find that by setting aside a mere $10 a day, you can save up to $3,650 a year, which if used wisely, can be grown to a bigger amount with the power of compounding.
WHAT HAPPENS WHEN YOU PUT IT IN A SAVINGS ACCOUNT WITH A 1% INTEREST?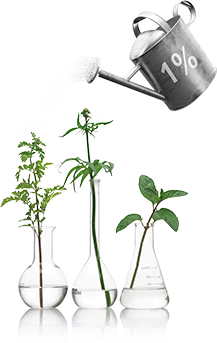 Put that money into a savings account that earns you a 1% interest and you'll have a whopping $153,580 in your account after 35 years. This means that if you're 21 right now, putting aside an amount that won't be getting you eggs benedict will give you more than $150k by the time you hit 56. That's very little effort for a lot of money.
WHAT IF YOU INVESTED THAT SAME AMOUNT IN THE STOCK MARKET?
The Nikko AM Singapore® Straits Times Index ETF has given returns of approximately 11.24% since 2008, up till the end of February 2017. Based on this, if you had invested $3,650 in the Singapore Stock Market through the STI-ETF annually for the next 35 years, that would potentially generate a total amount of $1,466,748. Yup, you read right - $1,466,748.
Type: Savings Account: Nikko AM Singapore® Straits Times Index ETF
Rates: 1% : 11.24%
Total Amount: $151,477 : $1,466,748
Note that the example above does not take into account inflation.
SO THERE YOU HAVE IT.
The power of compounding. Now all you need to do is start saving, and let your money do the rest.
Ready to start?
Speak to the NAV crew today for a free financial health check and how you can better plan your finances.