Understanding job support initiatives from Budget 2021
NAV TL;DR

If you don't have time to read through the whole article, you can check out our short version below
Budget 2021 continued to tackle concerns raised by the economic impact of the Covid-19 outbreak
The Singapore Government has extended support for Job Support Scheme through a new tranche of wage subsidies
The SGUnited Jobs and Skills Package will also be extended along with a second $5.4 billion tranche of funds

While the five Budgets in 2020 were primarily targeted at broad-based emergency support, Budget 2021 focuses on accelerating structural adaptations, to equip Singapore businesses and workers with deep and future-ready capabilities. That said, the Budget continues to tackle concerns raised by the economic impact of the Covid-19 outbreak.
Named the Emerging Stronger Together Budget, the range of initiatives includes extended job support measures for pandemic-hit sectors as well as job growth schemes for Singaporean workers. Other initiatives for pandemic-hit Singaporeans were also revealed.
The Job Support Scheme (JSS)
The JSS was first introduced at the Budget statement in February 2020 to aid companies affected by the Covid-19 pandemic to retain jobs by covering local workers' wages. Under JSS, businesses receive wage support for the first S$4,600 of gross monthly wages paid to their local employees.
The Government has committed over S$25 billion to the JSS and supported over 150,000 employers for up to 17 months.
Initially, this scheme was expected to end in August 2020 but was extended by up to 7 months to March 2021. Support will now be extended further - up to September 2021 for the hardest-hit sectors.
Deputy Prime Minister Heng Swee Keat said in his Budget speech that the new tranche of wage subsidies – whichwill cost the Government $700 million – will offer targeted support towards sectors that continue to be hard-hit like aerospace, aviation and tourism.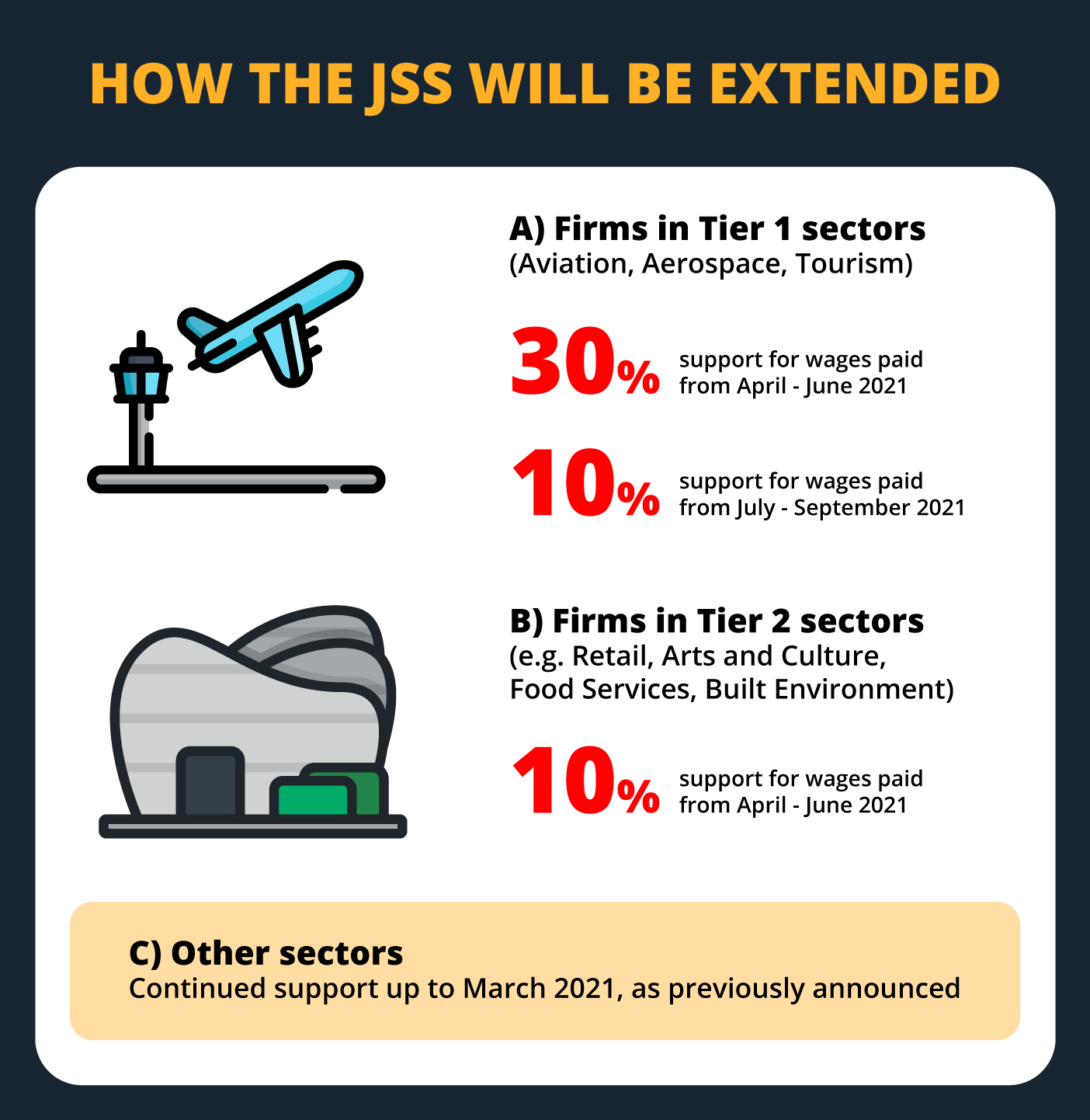 SGUnited Jobs and Skills Package
The SGUnited Jobs and Skills Package was launched in 2020 to address the anticipated labour market fallout from the Covid-19 pandemic. As of end-2020, nearly 76,000 individuals have been placed into jobs, traineeships, attachments, and skills training.
Announced at Budget 2021, the SGUnited Jobs and Skills Package will be extended along with a second S$5.4 billion tranche of funds. This follows the S$3 billion allocated to the Package when it was launched in 2020.
In his Budget speech, Mr Heng said the aim for 2021 is to support the hiring of 200,000 locals and provide up to 35,000 traineeship and training opportunities.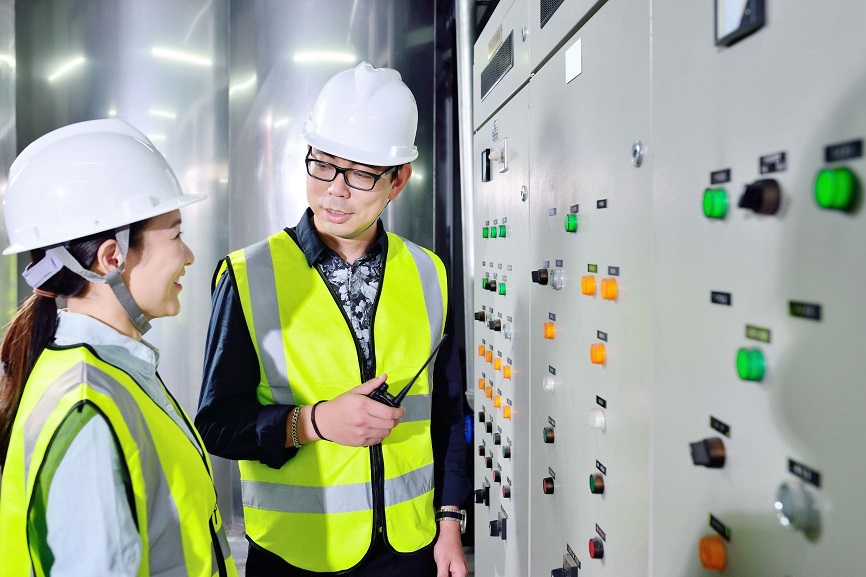 Jobs Growth Incentive (JGI)
The JGI was launched last year to create good, long-term jobs for Singapore Citizens and Permanent Residents. It aims to support employers to expand hiring of locals from September 2020 to September 2021 (inclusive).
Through the scheme, salary support will be provided for up to 12 months for each non-mature local hire. Meanwhile, 18 months of salary support will be given for each mature hire, person with disability or ex-offender hired by employers that managed to increase their local workforce within the qualifying window.
Of the funds allocated to the SGUnited Jobs and Skills Package for 2021, the bulk – S$5.2 billion – is set aside for the JGI.
Within the first two months from the implementation of the scheme 110,000 local jobseekers were collectively hired.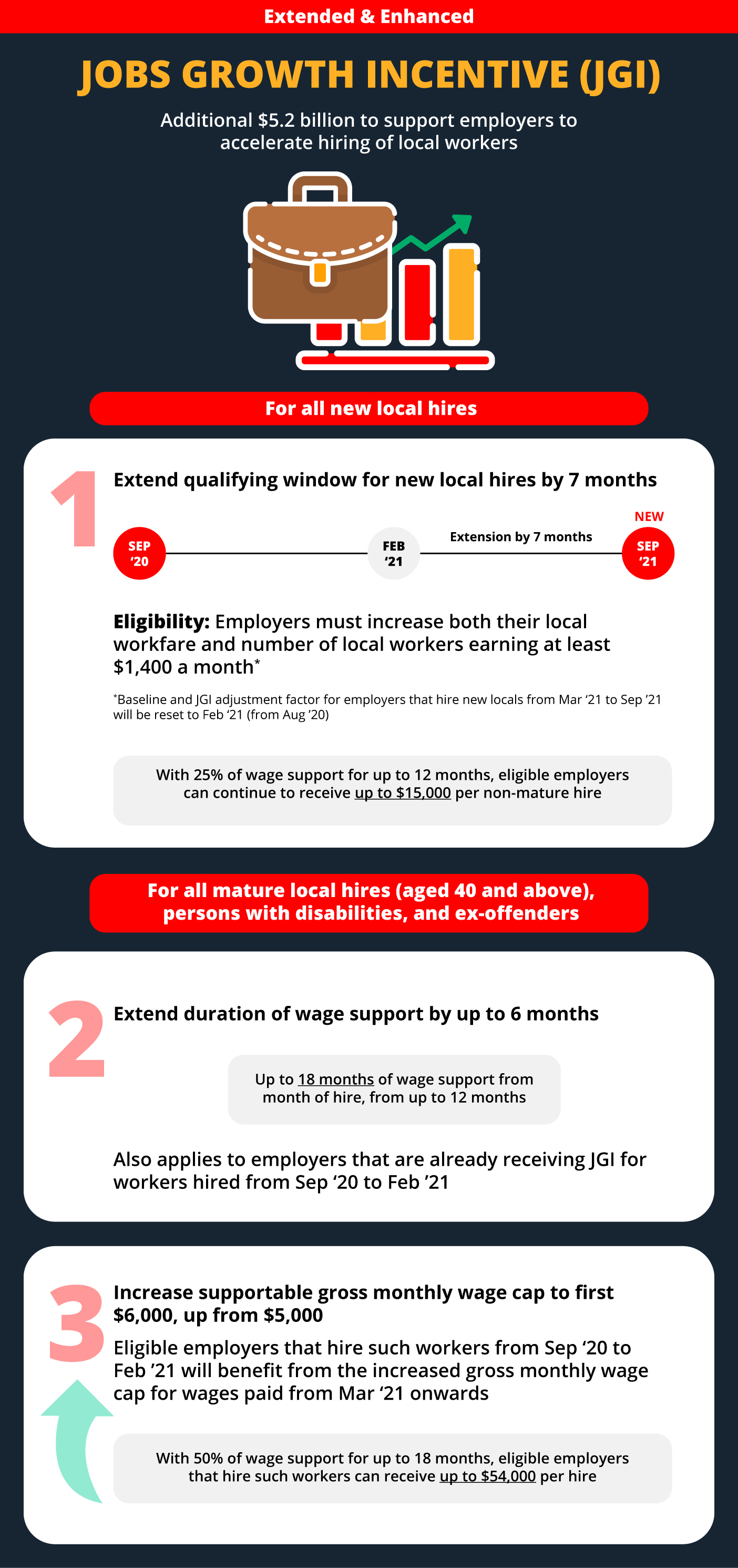 Other programmes
On top of efforts these efforts, support for SGUnited Skills, SGUnited Traineeships, SGUnited Mid-Career Pathways Programmes will also be extended. This is done to aid workers who require additional support before securing a job.
These three programmes will be extended until end-March 2022.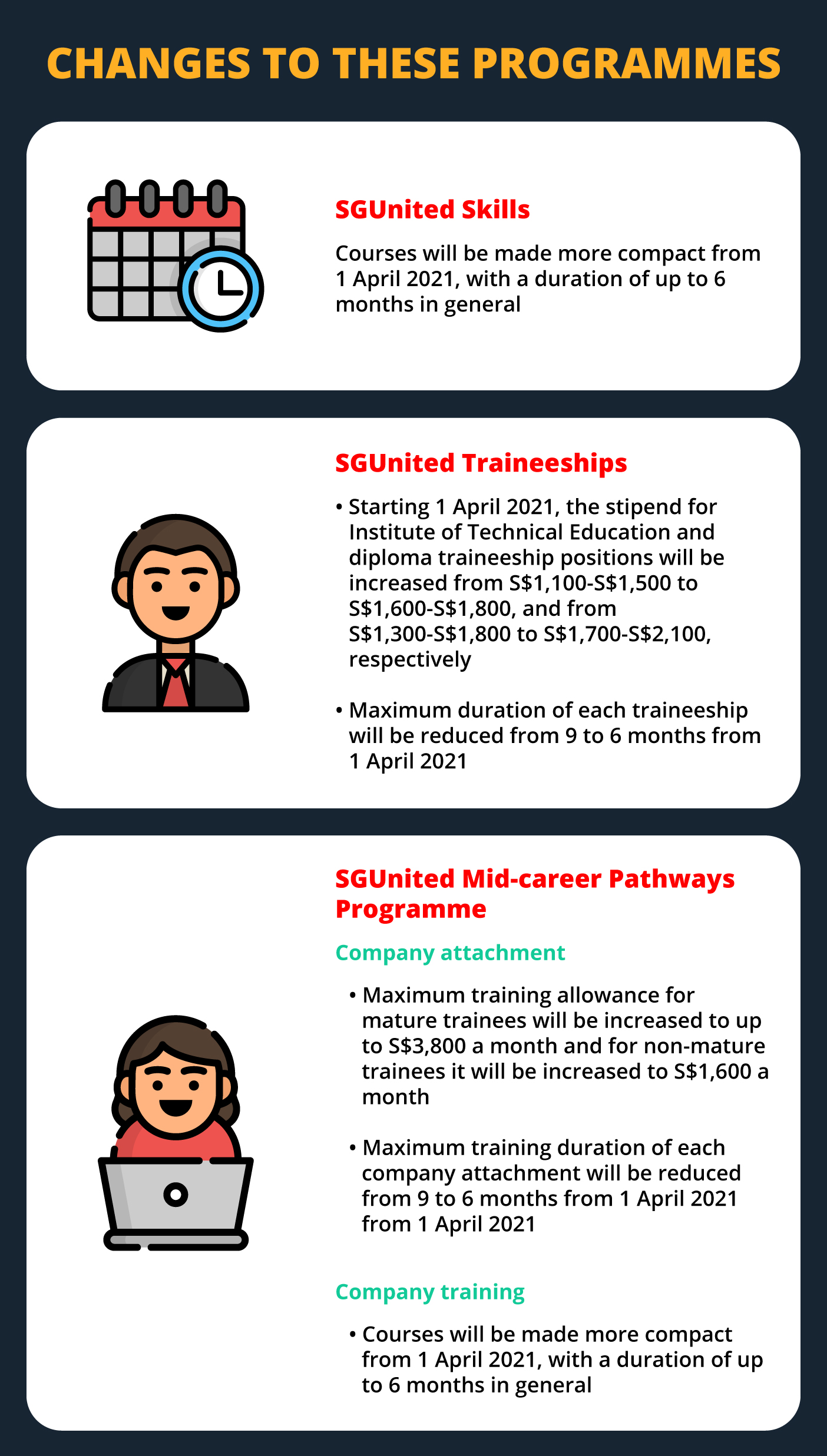 In sum
The Covid-19 recovery will be long-drawn, and Singapore's economic recovery largely depends on how the global situation plays out. As such, it is prudent for Singaporeans to set aside adequate emergency cash, make their money work harder and adopt a long-term financial planning mindset.
Digital financial and retirement advisory tool NAV Planner is an enabler for both first timers and savvy retail investors to better navigate their journey to achieve financial freedom. It helps you monitor your cashflows, identifies gaps and offers customised tips and access to insurance and investments, as well map out your future retirement income streams, using your finances within and outside DBS, and in government schemes like Central Provident Fund and Supplementary Retirement Scheme.
Budget 2020 series
Sources:
https://www.straitstimes.com/singapore/budget-2021-govt-extends-jobs-support-scheme-by-up-to-6-months-sectors-to-get-10-30-tiered
https://www.straitstimes.com/singapore/budget-2021-target-to-support-hiring-of-200000-locals-this-year-under-sgunited-jobs-and
https://www.gov.sg/article/how-budget-2021-will-support-workers
https://www.channelnewsasia.com/news/singapore/budget-2021-jobs-support-scheme-extended-covid-19-resilience-14208356
Ready to start?
Speak to the Wealth Planning Manager today for a financial health check and how you can better plan your finances.
Alternatively, check out NAV Planner to analyse your real-time financial health. The best part is, it's fuss-free – we automatically work out your money flows and provide money tips.
This article is meant for information only and should not be relied upon as financial advice. Before making any decision to buy, sell or hold any investment or insurance product, you should seek advice from a financial adviser regarding its suitability.
You might be interested in