Considerations before taking a study loan

If you've only got a minute:
Investing in your education can be costly but there are many options to help you get there.
The three types of study loans available in Singapore are the CPF Education Scheme, MOE Tuition Fee Loan, and loans from banks and Financial Institutions.
Consider the pros and cons of each type before deciding on which to take up.

It goes without saying that as a society, Singapore places a high premium on the importance of having a good education. Afterall, for a country without natural resources, the health of the economy depends very much on its people.
There are other perks to getting an education including social mobility due to better job prospects, the ability to contribute more significantly to one's family, providing an avenue to better prepare for retirement as well as helping to contribute to a stable and resilient economy.
That said, investing in your education can be a costly exercise. Education costs globally are rising, and while the Singapore government keeps the cost of education affordable, costs are rising. A year's worth of tuition fees at autonomous and private universities in Singapore can cost north of $10,000 a year.
If you are considering studying at a foreign university, the costs can skyrocket. You can expect the tuition fees to be at least double the local rate, and that's excluding the costs of student accommodation and daily living expenses in a foreign country.
This where taking an education loan can be of help. As a purposeful or needs-based loan, and education loan is exempted from the industry-wide and per-financial institution borrowing limits by then Monetary Authority of Singapore (MAS).
Before committing to an education loan, you may want to compare the types of loans available to you.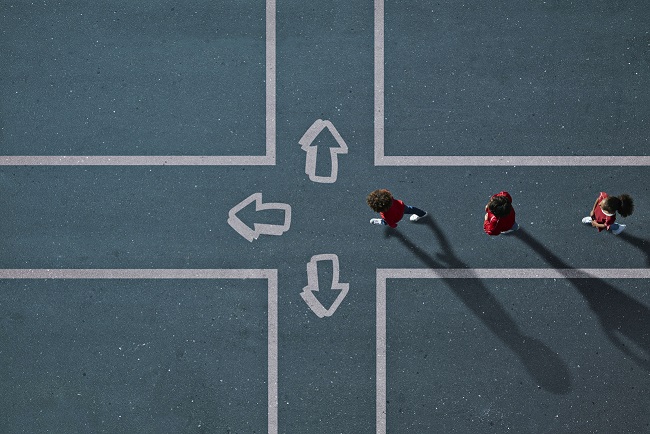 Your options
There are three types of education loans available to you in Singapore.
They are:
Central Provident Fund (CPF) Education Scheme
MOE Tuition Fee Loan
Loans from Banks and financial institutions (FIs)
As with most things in life, they come with pros and cons. Do take note of what are available to you when considering a loan that will be best suited to your future repayment.
CPF Education Scheme
Under this scheme, you can use your own CPF savings and/or your parents' to pay for 100% of tuition fees for full-time subsidised courses at locally approved educational institutions. However, only up to 40% of savings in the CPF Ordinary Account (OA) can be used for the scheme.
You do not have to make loan payments during your course of study as repayment only starts a year after graduation or on leaving the course, whichever is earlier. The full amount of CPF savings withdrawn and interest accrued from when savings are withdrawn, has to be repaid by the student.
There is the option of waiving the repayment of the education loan provided parents who have made the loan are aged 55 and above and if the Full Retirement Sum (FRS) has already been set aside in the CPF Retirement Account.
This is the most popular option for students as interest repayments are the lowest of available study loans - CPFOA has an interest rate of 2.5% per annum (pa). The repayment can be made in one lump sum or by monthly instalments over a maximum period of 12 years.
This scheme is only available for Singapore Citizens and Permanent Residents who are taking a full-time diploma or degree. It is also not available for those taking a second undergraduate degree.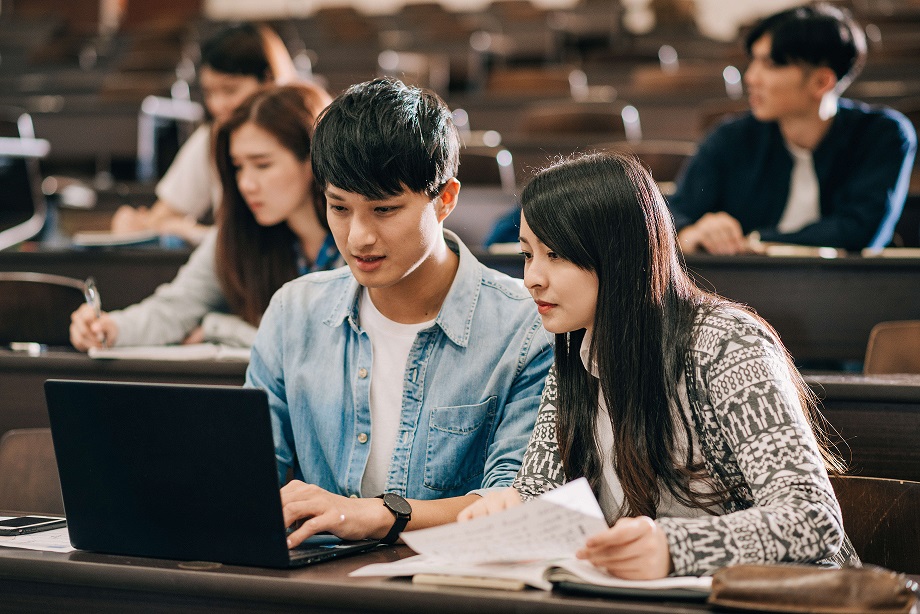 MOE Tuition Fee Loan
This loan is available to students in polytechnics and autonomous universities to cover a certain percentage of their tuition fee.
Up to 75% of subsidised fees payable by polytechnic students and up to 90% of the subsidised Singapore Citizen fees payable by university students can be covered under this loan.
The loan is tenable for the entire course of duration at an interest rate of 4.75% pa but is interest free during the course of study. This means interest on the loan only commences upon graduation.
The maximum loan repayment period is up to 10 years for loans taken at polytechnic level, and up to 20 years for loans taken at the university level.
Loans from Banks
Banks like DBS and POSB also offer loans for those looking to further their studies. Interest rates for these loans are in the range of the MOE Tuition Fee Loan - POSB Further Study Assist offers an interest rate of 4.38% pa with a 2.5% processing fee.
When taking such a loan, you need to be at least 21 years old to apply for a study loan on your own. If not, you will be required to have a guarantor, co-applicant or sponsor who is of age.
For bank loans, there are generally two types of repayment schedule - a monthly rest loan or an interest-only loan.
A monthly rest loans allows you to perform repayments with interest while you are still studying. On the other hand, interest-only loans only require you to pay the interest component of the monthly repayment during your course of study. Once you graduate, you will then be liable to make the principal payment along with the interest.
Depending on the bank, the maximum loan tenure for an education loan can vary. If you take POSB's Further Study Assist, you have the option to repay the loan for up to 10 years while having flexible repayment options. Furthermore, most bank loans including POSB's do not impose fees for full or partial repayment. This means making lump sum payments along the way does not result in fees.
Tips to service the loan
While education loans are readily available, taking one still requires you to undertake careful planning to allow for timely repayment. Here are some tips that can help you in making timely payments.
Be Prudent
Learning how to manage your budget while studying sets the foundation for better money management when you graduate. Build your financial safety net by sticking to the basic principles of saving more and spending less.
One way is to set up a fixed budget for spending on shopping, transport and dining. It is prudent to inculcate discipline in this regard.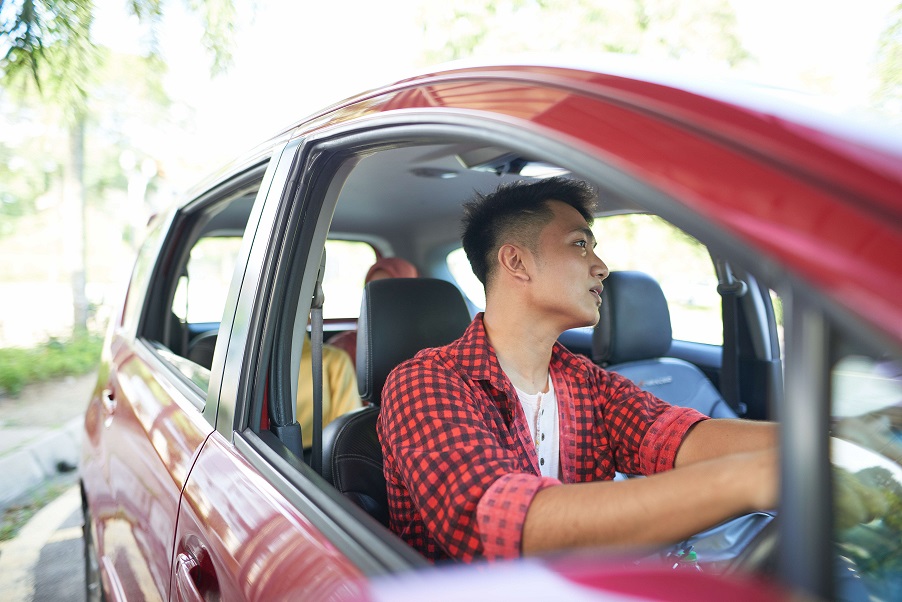 Side hustles
If you can spare the time while staying on top of your school assignments or projects, having a side hustle can go a long way to helping you make your loan payments with some room to breathe.
We know you have a busy schedule, but a side hustle that won't take more than a few hours a week can work wonders at padding up your bank account. For example, if you fancy teaching, committing to tutoring a student once a week can earn you a little extra money on the side.
If you drive, you can also sign up with ridesharing platforms and offer rides to commuters who are travelling to the same areas that you are, to earn some money.
Pay as you learn
If your circumstances are such that you can afford to take a monthly rest loan, you should consider opting for it over an interest-only loan.
With monthly rest loans, your loan repayments are higher during your course of study, but it tends to be cheaper across the duration of the loan.
Meanwhile, interest-only loans are more expensive in the long run as it requires you to repay only interest while studying. The cost of that is the deferring of the principal of your loan repayments upon graduation.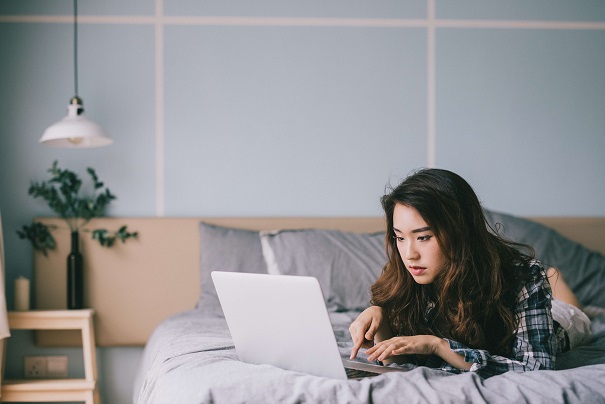 Consider paying early
Many housing loans have lock-in periods that do not allow you to fully pay off the loan ahead of time. This does notapply to education loans.
You can use this to your advantage after you graduate. When you get a pay rise or get your first bonus, you can set aside additional funds to help you make a future lump-sum payment to repay your education loan.
If you are an investor, profit-taking on a stock that has done well for you can also be an option for you.
Repay more as you earn more
As they are structured with students in mind, loan repayments for education loans start from as low as $100 a month, making repayment relatively easy.
That said, you should take the opportunity to review this monthly repayment amount after you have settled into your first job or after the first year or two of gainful employment.
Given that most loans do not penalise you for making higher repayments, you can look at increasing the monthly repayment on your student loan.
You can take advantage of this when you get a pay rise or when you switch to a job that pays better. By doing this, you can pay off your loan quicker and save on the interest on your balances.
Ready to start?
Speak to the Wealth Planning Manager today for a financial health check and how you can better plan your finances.
Alternatively, check out NAV Planner to analyse your real-time financial health. The best part is, it's fuss-free – we automatically work out your money flows and provide money tips.
This article is meant for information only and should not be relied upon as financial advice. Before making any decision to buy, sell or hold any investment or insurance product, you should seek advice from a financial adviser regarding its suitability.
You might be interested in