10 financial tips for 2022
By Lorna Tan

If you've got a minute,
The best way to review your financial health and objectives is by having a comprehensive view of your finances to make informed and better financial decisions.
Not taking any investment risk poses a risk, because your purchasing power with the same dollar shrinks with time.
The best investment opportunities often present themselves during an economic crisis so be prepared to seek them out.

Let's bid farewell to 2021 and welcome the new year! Things haven't been smooth sailing over the past year as the Covid-19 pandemic continues to wreak havoc and impact the lives of many people globally. Nonetheless, with the help of vaccines, our lives are slowly getting back to some semblance of pre-covid days.
We look forward to the new year with economies strengthening, and more countries opening-up for travel.
Here are 10 financial tips to help you plan for a more secure financial future.
1. Have a complete view of your finances
The start of a new year is an opportune time to review your financial health and objectives. The best way to do this is to have a comprehensive view of your finances so that you can make informed and better financial decisions.
With the Singapore Financial Data Exchange (SGFinDex), consumers can easily consolidate their different bank accounts and financial information from Central Provident Fund Board, HDB, Inland Revenue Authority of Singapore and Central Depository in one place, for greater clarity of their financial situation.
DBS NAV Planner - a digital financial and retirement advisory tool – enables you to connect to SGFinDex, so your financial information will be pulled onto the NAV Planner platform, with your consent.
DBS NAV Planner will then make use of your data and offer comprehensive insights on your finances, and help you identify and close insurance and investment gaps, as well as map your future. It has an investment simulator as well as cashflow projection capabilities so you can visualise how your savings can grow with investments into the future.
So far, more than 2.4 million customers have used the DBS NAV Planner and we have helped more than 400,000 customers turn their finances around with it.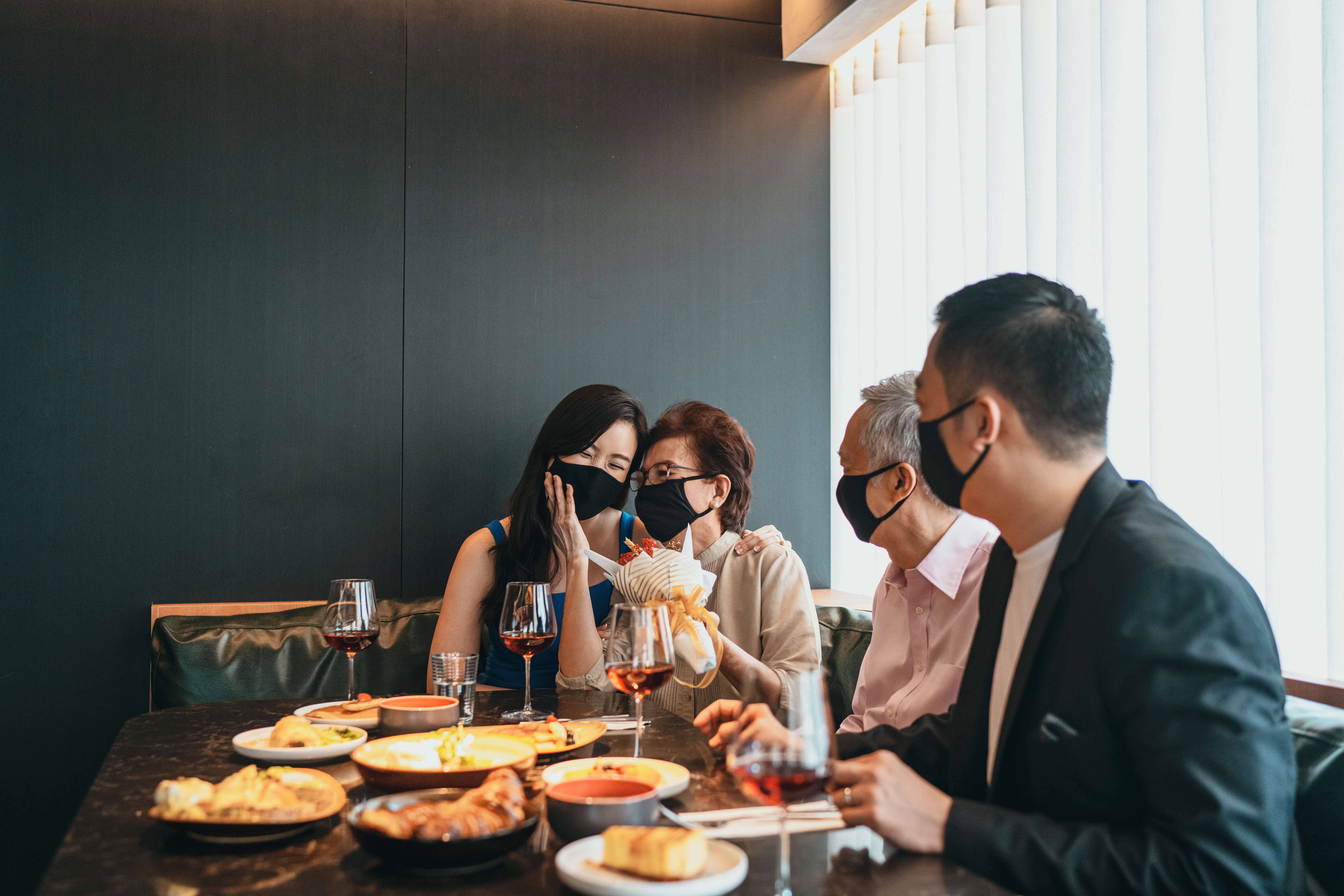 2. Adopt the Barbell investment strategy
DBS believes a barbell portfolio strategy can help investors build a resilient investment portfolio in challenging times like the economic slowdown brought about by the Covid-19 outbreak. It enables investors to achieve a balance between risk and reward by investing in assets at both ends of the risk spectrum. This means being overweight on high-growth stocks on one end of the portfolio, while having stable, income-generating investments on the other end.
The growth component of the portfolio can include companies that will benefit from US technology, digitisation, millennial wave and the rise of China's middle class. Such firms are primed to benefit from strong performance in the long-term. The income component can include real estate investment trusts, dividend equities and BBB/BB-rated corporate bonds.
By employing a Barbell Strategy, investors can take advantage of capturing strong gains in sectors that are expected to outperform the market while balancing that risk out with dividend yielding stocks or high yield bonds. The portfolio's two-pronged strategy has become especially relevant today as uncertainties persist.
3. No risk may be the biggest risk
Not taking any investment risk poses a risk, because your purchasing power with the same dollar shrinks with time. Any time your savings don't grow at the same rate as inflation, you are effectively losing money. This is very real considering that interest on savings is virtually zero presently. Some retail investors' see financial security as synonymous with the absence of volatility or price fluctuations. However, in seeking security, they overlook the danger of outliving their savings due to longevity and inflation.
Consider preserving your wealth using the benchmark or minimum requirement of preserving the purchasing power. Let's assume you hide $1,000 in your biscuit tin. Based on an inflation rate of 2% each year, you will be able to purchase goods worth only just over $800 in 10 years' time. Or less than $700 after 20 years. When seen this way, the biggest risk is not taking any risk.
For the wealth preservation portion of your portfolio, you may consider higher yielding interest bank accounts like DBS Multiplier and other low risk investments like Singapore Savings Bonds, principal-guaranteed endowment insurance plans, fixed income products and so on.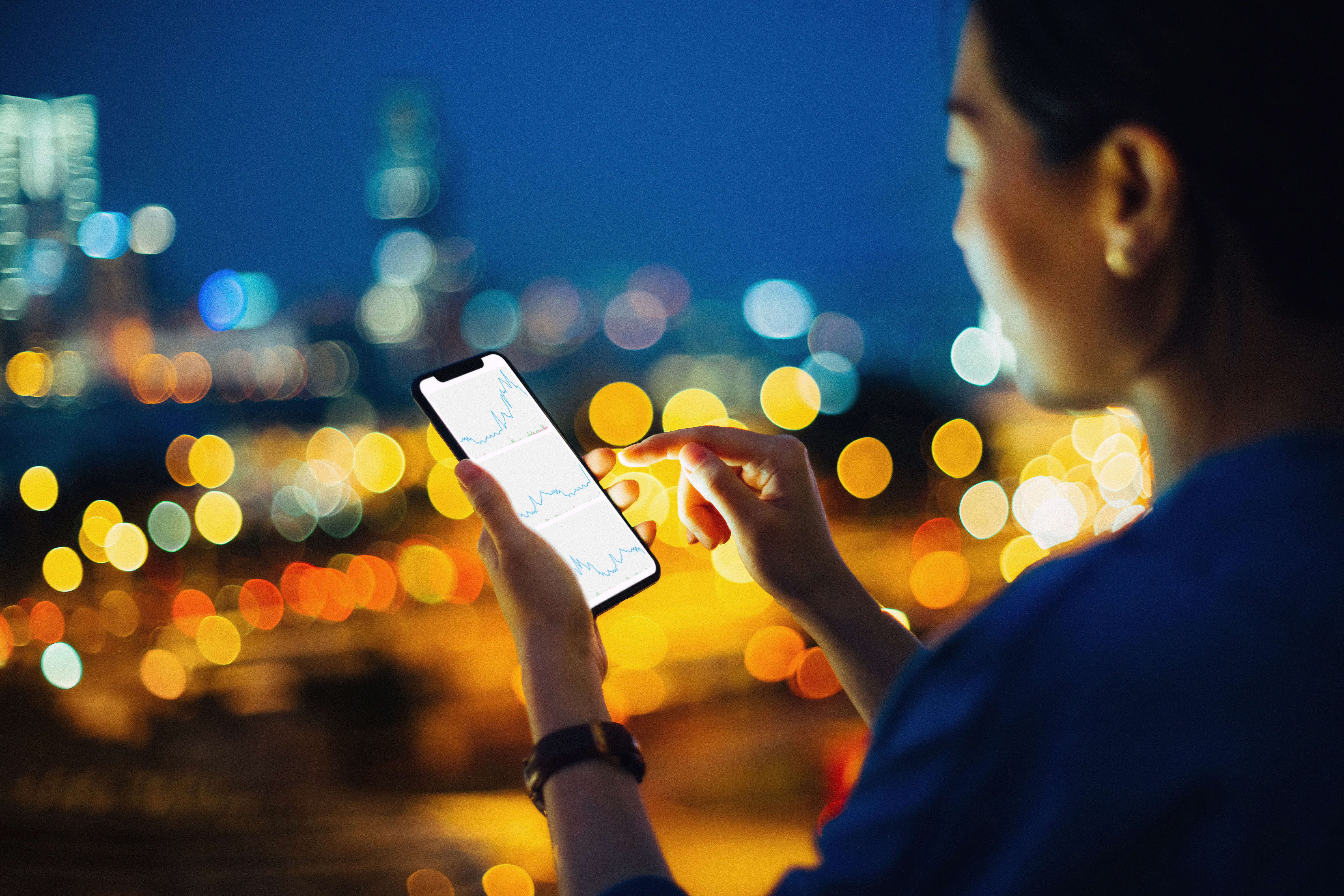 4. Overcoming loss aversion
Studies have shown that we tend to be more sensitive to losses than gains, feeling the pain from losses more acutely than the joy from gains. In fact, losses are weighted about twice as much as gains. This means the loss of satisfaction of losing $100 is about twice the satisfaction of gaining $100.
This fear of losses can result in the inability of investors to cut their losses, such as holding on to funds even though the likelihood of a recovery in value is low.
Try to understand the reasons behind a loss. If the fundamentals of the investment have worsened considerably, the position is likely to worsen further. When that happens, it is prudent to exit and avoid further losses. Advisers can help investors attain an optimal allocation of resources by presenting alternative investments with stronger fundamentals that can improve the portfolio performance.
Another tip is to do careful research before investing. In addition, adopt a diversified investment approach across asset classes and practise dollar-cost averaging to ride out the market volatility and reduce risk over time. This also means understand the relationship between risk and reward among asset classes, and your risk appetite before buying investing.
5. Jumpstart your investment journey
If you have never invested or are relatively new to investing, consider starting small and building your investments over time. This will also help you build investing discipline by setting aside money regularly for investments.
For example, consider investing in a Regular Savings Plan (RSP) which lets you invest a fixed sum consistently. You can choose to invest in equities, exchange traded funds (ETFs) or unit trusts (UTs), helping you accumulate units of funds steadily and progressively. DBS' Invest-Saver, for example, lets you buy ETFs and unit trusts from as little as S$100 a month.
By adopting the dollar-cost averaging strategy - where you invest a fixed sum regularly into the same choice of investment over a period - you accumulate more units when prices are low and less units when prices are high. Over time, the average cost of your investment could potentially be lower versus a lump sum investment. The advantage of using an RSP is that it avoids the pitfalls of timing the market and the low entry investment sum makes investing accessible to newbie investors.
Alternatively, consider robo-advisors, which are digital platforms that provide automated, algorithm-driven investing services in the form of pre-defined portfolios with pre-selected instruments based on risk rating. With our hybrid human-robo DBS digiPortfolio, novice investors can rest easy as it takes the guesswork out of stock-picking to have your funds professionally managed by our wealth management experts. For seasoned investors it can be a low-cost way to complement your other investments as part of a long-term strategy as both our Asia and Global portfolios are well-diversified.
It's a relatively simpler way to invest and eliminates the need for investors to spend time monitoring the markets by leaving this to the experts.
6. Top up CPF accounts
Maximise your nest-egg or that of your loved ones by topping up Central Provident Fund (CPF) accounts to leverage attractive interest rates and compounding.
From 1 January 2022, you can enjoy a higher tax relief of up to $8,000 (previously $7,000) when you top up to your own Special/Retirement Account and MediSave Account; and an additional tax relief of up to $8,000 (previously $7,000) when you top up your loved ones' Special/Retirement Account and MediSave Account.
The Matched Retirement Savings Scheme was implemented in 2021 to help senior Singaporeans with Retirement Account savings less than the Basic Retirement Sum, to save more for retirement. Under the scheme, the Government will match every dollar of cash top-ups made to eligible members under the CPF Retirement Sum Topping-Up scheme up to an annual cap of $600, for five years.
More ways to save!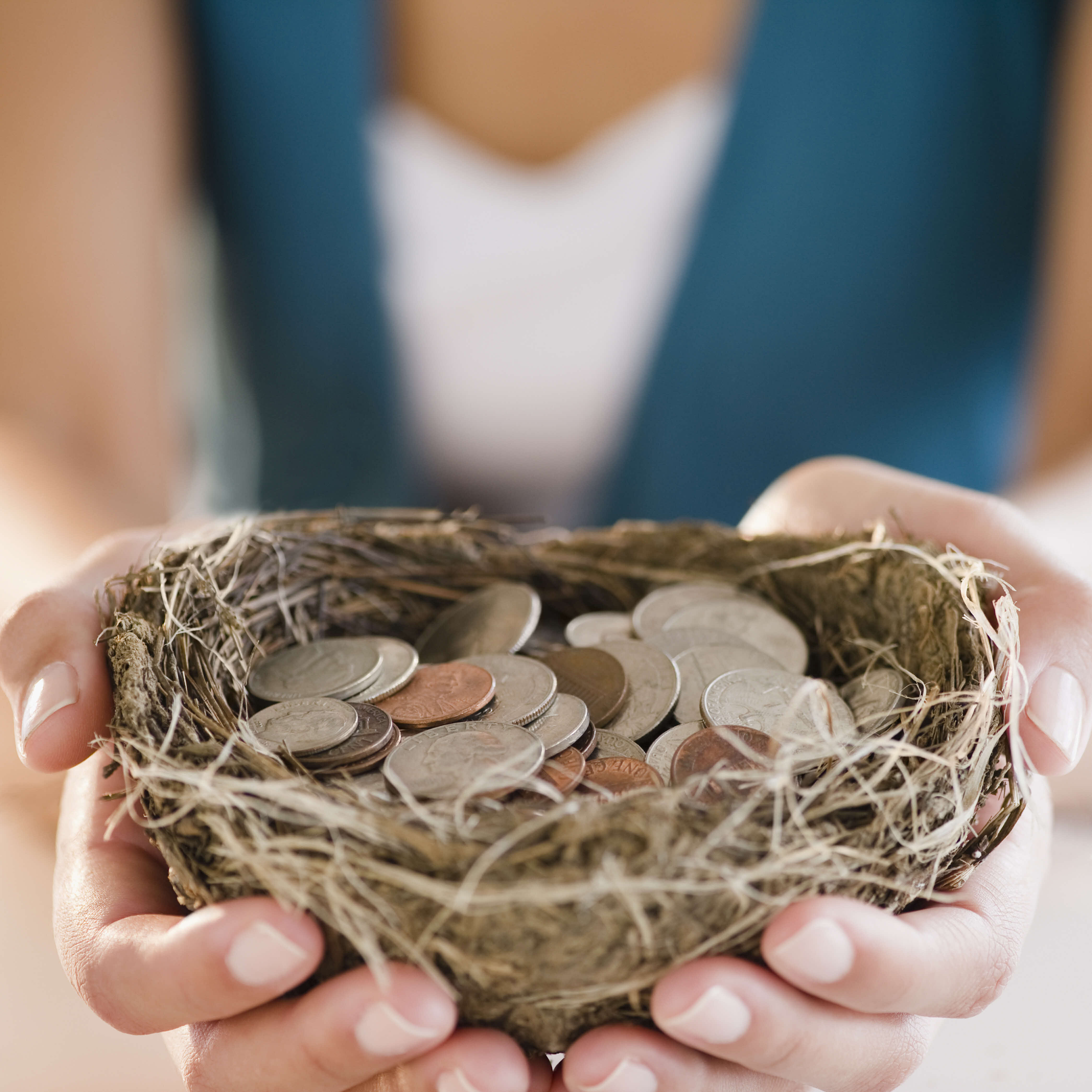 7. Contribute to Supplementary Retirement Scheme (SRS) and invest
Use SRS to defer taxes that would be paid in higher-income tax brackets in your peak earning years. By doing so, you can pay taxes in lower tax brackets during your retirement years when income is lower or nil.
Parking your savings in SRS not only makes you eligible for some tax relief but you can also stretch your dollar by investing your money. After all, leaving it idle only earns you a paltry 0.05% per annum.
You can use SRS funds to buy a wide range of investments, including insurance plans such as single-premium endowment policies, unit trusts or shares. An SRS contribution made on or before Dec 31 will qualify for tax relief in the following Year of Assessment. The prevailing cap is $15,300 a year for Singaporeans and permanent residents, and $35,700 for foreigners. The minimum age to open an SRS account is 18.
If you do not have an SRS account, consider setting one up and contributing $1 before end June 2022, so as to lock in the earliest penalty-free withdrawal age at age 62, as the statutory retirement age will increase to 63 on July 1, 2022.
This is because the penalty-free withdrawal period starts when you make your first withdrawal at or after the statutory retirement age that was prevailing when you made your first SRS contribution.
8. Assess protection needs
The start of the year is a good time to have a thorough audit to assess your insurance plans and cover. The NAV Planner can help you identify and close any insurance gaps at your fingertips, taking into account your existing insurance plans and number of dependants.
Any additional regular premiums should be affordable and sustainable. Furthermore, do ensure that your travel insurance includes cover for Covid-19, if the need arises.
If you are turning 30 this year, you will automatically be covered by long-term care insurance CareShield Life, regardless of pre-existing medical conditions and disability. Be aware that the annual premiums will be deducted from your CPF MediSave Account till age 67.
9. Review your investment portfolio
When constructing a portfolio, asset allocation and diversification are key as it is very unlikely that a single asset class will deliver the highest return all the time. So, combining different asset classes in a portfolio can diversify the risks and improve returns over the longer term. Furthermore, review and rebalance your plan as personal circumstances change. It is a good idea to review your portfolio once a year and consider rebalancing whenever you go through major life events, such as getting married or having a baby.
10. Opportunities in a crisis
The best investment opportunities often present themselves during an economic crisis so be prepared to seek them out. There had been 5 economic recessions since Singapore's independence including the current pandemic. According to a recent DBS research paper Same Storm, Different Boat which examined the effects of the Covid-19 pandemic on individuals' financial wellness, the average post-recession bull market recovery was a solid 141% return over a 381-day period.
The stock market behaviour in the past 4 recessions is on the side of investors who stay invested, assuming one has the holding power to ride out any remaining near-term price uncertainty and sit through a potential recovery over the next 12 months or beyond.
Investing requires discipline, an understanding of your behavioural biases and holding power. Adopt a long-term and diversified investment approach to reap the benefits that come with the power of compounding.
Ready to start?
Speak to the Wealth Planning Manager today for a financial health check and how you can better plan your finances.
Alternatively, check out NAV Planner to analyse your real-time financial health. The best part is, it's fuss-free – we automatically work out your money flows and provide money tips.
This article is meant for information only and should not be relied upon as financial advice. Before making any decision to buy, sell or hold any investment or insurance product, you should seek advice from a financial adviser regarding its suitability.
You might be interested in