5 tips to make new year resolutions as a family
There is something pensive about the turn of the year. Everyone seems to be making resolutions and taking stock of what happened the past year. How can you use this time to teach your children good money habits – and make new year resolutions as a family in Singapore?
1. Track your daily expenses together
Start with your everyday purchases, and make switches where necessary. You might find surprises, for instance even though you may have replaced your S$6 latte with a S$2 kopi, it still adds up – with your morning cuppa, after-lunch drink, tea break... Your children might also be surprised to learn how much they could save if they drink plain water instead of getting sweet drinks.
For your children, that will depend on how old they are:
Pre-schoolers: These tykes are unlikely to have daily expenses, so focus on teaching prudence. For example, when they get their angbao, duit raya or Deepavali packets, have them choose just one thing to buy, and save the rest for them.
Primary 1-2: Teach them to spend within their daily allowance, and prioritise needs over wants. So, proper food before ice-cream, stationery, and toys from the school bookshop. If they have a POSB Smart Buddy watch, they can check their daily allowances and balances. You'll also be able to see what they're spending on.
Primary 3-6: Teach them about the value of money, and how to work towards saving goals. So, let them help compare grocery prices for the family. Help them to decide on a savings goal, and work out an action plan to get there. The POSB Smart Buddy watch puts the fun in goal-setting, as your child can earn a 10% bonus when they demonstrate good saving habits.
Secondary school: Teach them how to budget, and the concept of spending categories. So, shift to a weekly allowance and introduce "money envelopes" to them, where each "envelope" represents a different spending category such as transportation, food, and entertainment.
For yourself, make tracking easy with an app that links to your credit card or bank account. Better still, use an all-in-one dashboard like the Money-In-Money-Out feature in POSB digibank to get a clear view on how much you are putting into your bank account, and how much you are spending.
Finally, remember to celebrate the small wins. When someone in the family has hit a savings goal, celebrate these moments of joy! To do so guilt-free, make sure to set aside some budget for it.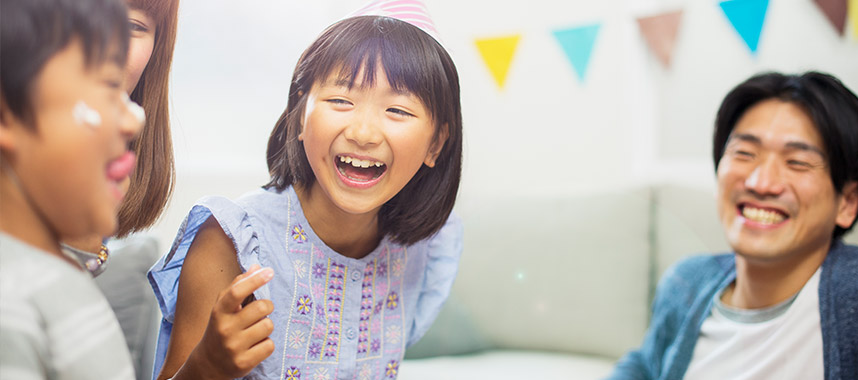 2. Set SMART goals together
You may have heard of the SMART goals framework: Specific, Measurable, Attainable, Relatable, Time-bound. According to psychologists, these put us in a mindset to overcome the challenges that keep us from attaining our goals. Here's how you can use it with your children.
First: Take a deep breath.
Second: Download your bank or credit card statements (if you're comfortable sharing them with your children). Go through those and look specifically for items you pay for and hardly use, and anything that could save you money in the long-term. For instance, a music streaming service or magazine subscription that you hardly use. Or you realise you could save on your electricity bill by moving to another service provider.
Third: Estimate how much you might need for a rainy day. This is also a good time to teach your little ones that life doesn't always follow their favourite storybooks or cartoons. The general rule of thumb is to set aside about three to six months of expenses as emergency funds - this will give you the flexibility to make certain choices should you need to do so. If you are self-employed, it will be prudent to have at least 12 months of emergency cash set aside.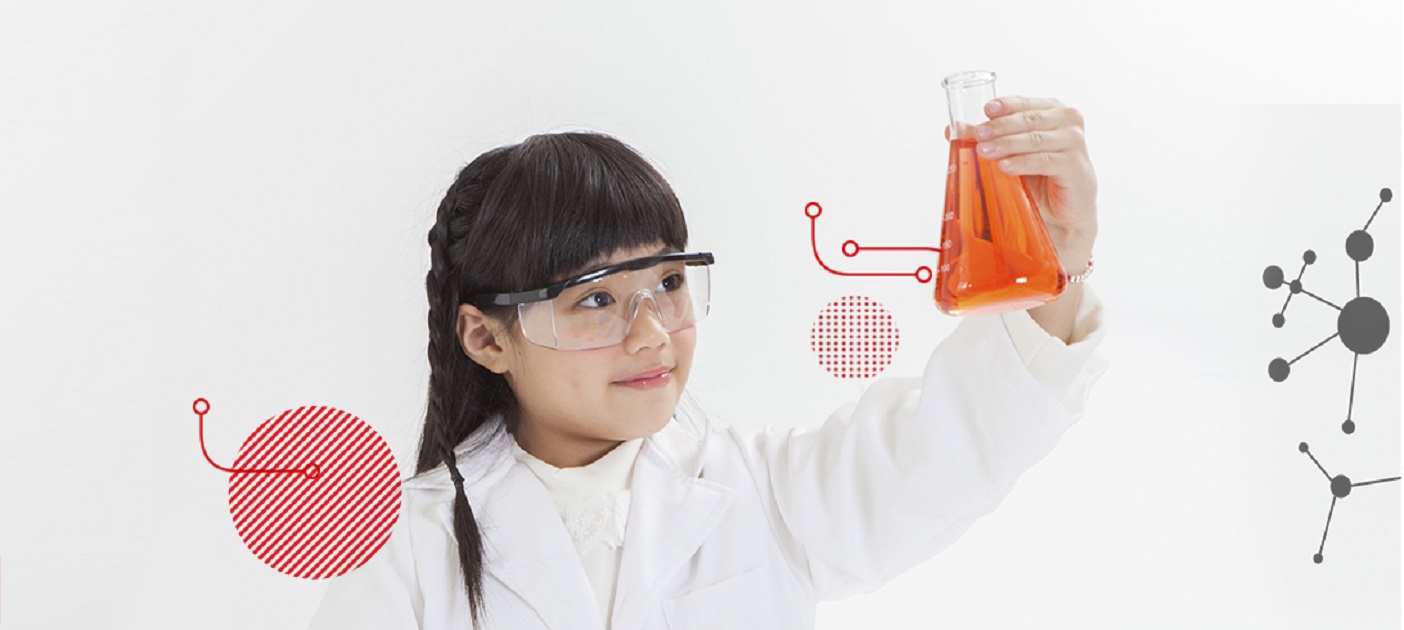 3. Make your credit card work smarter for your family
Wanting to manage credit card debt is a great start.
While the word "debt" almost always brings gloom and doom to mind, it may not necessarily be a bad thing. Managed properly, it allows you to furnish a new home without going broke, purchase a car, or collect reward points for your everyday expenditures.
Credit cards are perfect for accruing rewards points and cashback rewards to offset your credit card bills. Just remember to spend within what you have budgeted (aka after putting aside the Specific amount we mentioned earlier, and remember to cut back on what we discussed in point two), and pay off your outstanding balances on time. On top of that, why not key a reminder into your Calendar app to do so? Credit cards are a tool to help you get the most out of your spending. Master it, and don't let it master you.
4. Invest better this year
People typically invest to grow their savings for more pocket money, whether that is now or during their retirement. Here are some ways you can do that as a family.
Learn about investments together.
They say knowledge is power. If you would like to know more about investments, pick a few books, commit to reading a few chapters a week, and review what you have learned. (Pro-tip: You can now even borrow eBooks from the National Library Board mobile app and read them on the go. Beef up your knowledge of investments while on the way to work for free - now that's a win-win)
Reading books not your thing? Simply jump onto NAV.sg to get up to speed with the basics of investments. Financial jargon can seem intimidating, but POSB Learn quickly breaks it all down into what you need to know and make the entire process easier.
Got the basics of investments down pat? Start investing.
Your children may not be able to invest yet, but you can invest for them. Armed with basic investment knowledge, you can use platforms like digiPortfolio to kickstart your investment journey.
If you'd prefer a more hands-on approach? You can do any of these with digibank: buy unit trusts, trade in equities and ETFs, invest in a short-term endowment, or invest in Singapore Savings Bonds (SSBs).
Forget to actually invest, or monitoring your investments often slips your mind? Then make this your goal: Automate your investments.
Consider regular savings plans like POSB Invest-Saver, where you can start investing in Exchange Traded Funds (ETFs) and/or Unit Trusts with as little as S$100 a month, on repeat mode. You will not be locked in to a certain time period, and getting started just takes five steps.
5. Re-evaluate your family's insurance coverage
Insurance is very good to have - especially when you never know when life will throw you a curveball.
Think of insurance like this – it is transferring risk from the individual to the community. In times of old, whole villages were obliged to help an unfortunate fellow member of the community if, say, his/her house was burnt down in a fire, or other ill fortune befell his/her family.
This can be seen as an ancient form of "insurance premiums" paid by members of the village, so they will receive a "pay-off" should misfortune strike them. Of course, insurance works on the basis that "bad stuff" does not happen to everybody at the same time.
These questions may be useful to help you evaluate your life insurance coverage
Are your policies still in force?
How much premiums have you paid so far?
What kind of coverage do you have right now?
What is the cash value of your policies?
Is your family covered by any policies?
Aside from ensuring that your existing policies are in order, it would also be helpful to review your life insurance needs as a whole. As you move into different stages of life, the coverage you need could dramatically change - for instance, you may need to account for outstanding home loan repayments, children's education, parents' medical expenses. Take a look at what is important to you, and what you would like to prioritise as not everything needs to be covered at once.
In Conclusion
Making new year's resolutions may be daunting as there is always the risk of breaking them. But part of making goals is also giving yourself the grace to fall short - and then picking yourself back up to get back on track. Which of these resolutions are you planning to make this year? If Jan 1 has passed and you feel like you have missed the boat, don't fret - the best time to start, as they say, is now.
Ready to start?
Speak to the Wealth Planning Manager today for a financial health check and how you can better plan your finances.
Alternatively, check out NAV Planner to analyse your real-time financial health. The best part is, it's fuss-free – we automatically work out your money flows and provide money tips.
Disclaimers and Important Notice
This article is meant for information only and should not be relied upon as financial advice. Before making any decision to buy, sell or hold any investment or insurance product, you should seek advice from a financial adviser regarding its suitability.

All investments come with risks and you can lose money on your investment. Invest only if you understand and can monitor your investment. Diversify your investments and avoid investing a large portion of your money in a single product issuer.
Disclaimer for Investment and Life Insurance Products
You might be interested in