digiPortfolio: A robo-advisor for all

If you've only got a minute:
Robo-advisors are digital platforms that help you optimise investing strategies according to your investment profile.
They provide cost efficient diversification with low barriers to entry, making them suitable for both new and seasoned investors.
DBS digiPortfolio is a hybrid robo-advisor, combining the professional expertise of portfolio managers and technological benefits of a robo-advisor.
Using a bank's robo-advisor can give you access to a suite of banking products like high interest savings accounts and attractive housing loan packages.

From familiar everyday applications like virtual assistants to handy household helpers like robot-vacuums, robots are increasingly becoming a part of our daily lives. These robots make our lives easier by providing provide extra levels of convenience to suit our busy schedules.
When it comes to long-term investing, it takes discipline, time and patience. Where and how to invest your hard-earned savings is one of the most challenging things to do. It can get emotional, and even painful when it goes wrong.
An announcement on hiking interest rates by the US Federal Reserve or the resignation of a prominent politician are just a couple of the many things that can change market sentiment and affect the value of your portfolio in a short period of time.
Keeping track of the latest market movements and adjusting your portfolio is no easy feat for investors, especially when they are already dealing with responsibilities at home and at work.
While we may miss out on some important market-moving news, a robo-advisor like DBS digiPortfolio is more likely to capture them better in the long-run.
So, what then, are robo-advisors?
Robo-advisors are digital platforms that make investment decisions using algorithms based on trends in the financial markets by combining the use of data and artificial intelligence. This helps to take out the guesswork and eliminate errors that investors can make during the decision process.
You can think of them as automated portfolio managers that optimise investing strategies according to your risk appetite and investment preferences.
Investing through a robo-advisor is a fuss-free experience and often takes under 15 minutes. All you need to do is to sign-up for an account on a robo-advisor platform, verify your identity, and answer some simple questions to determine your investment profile. A robo-advisor then identifies how best to allocate your money to the different investments.
Anyone can start investing in a readymade, well-diversified regional/global portfolio just like a seasoned investor.
It comes as no surprise then, that the use of robo-advisory services has seen a strong uptake by retail investors in recent years.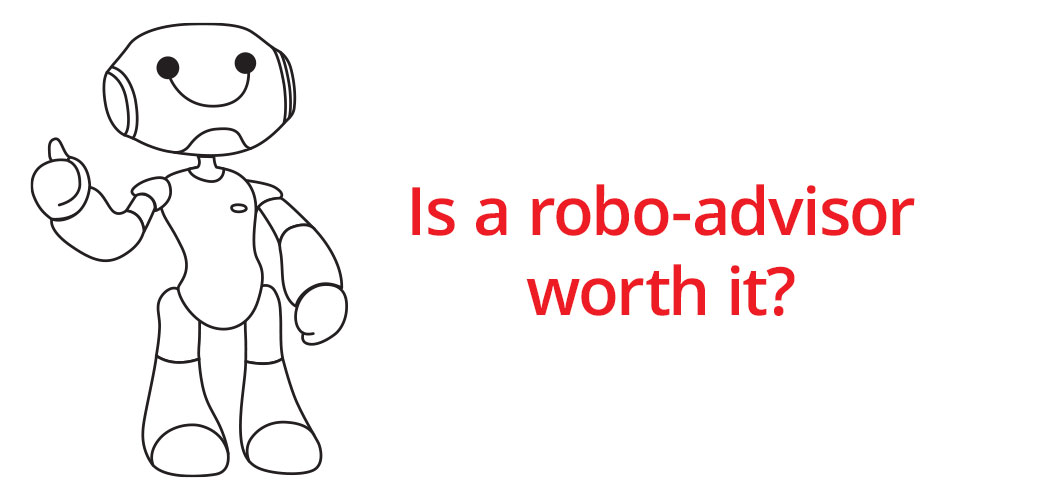 For beginners who are looking to take the first step into the world of investing, robo-advisors can be a suitable choice. Constructing your own investment portfolio from scratch is not only a daunting task but one that comes with a high barrier to entry, especially if you want to take advantage of the benefits that come with diversification.
Diversification is an important investment strategy that helps investors manage risk and volatility of individual stocks, reducing the risk of a black swan event wiping out your entire investing portfolio.
By definition, a well-diversified portfolio should consist of anywhere between 20 and 50 stocks or more. To effectively do this by buying individual stocks, you would need sizeable capital which would take time to build up.
Meanwhile, robo-advisors in Singapore provide diversification at a low entry level starting with amounts ranging from S$1 to S$1,000, while management fees usually range from 0.5% to 1% per annum.
We all know that investing in financial markets is no child's play. Wouldn't it be ideal if you have an investment expert that you can rely on?
Since robo-advisors are powered by algorithms and technology, they can analyse data at a much larger scale than a human mind. This allows robo-advisors to learn from historical data and find patterns amongst past winners, which will help make investment decisions that offer the most optimised risk and return trade-off.
For instance, DBS digiPortfolio carefully curates selected exchange-traded funds (ETFs) and unit trusts to create quality, well-diversified portfolios across the region and the world, for you.
This can minimise investment risk while optimising returns. Doing it yourself is also possible, but only if you have years of experience under your belt, and the time to do all the necessary research legwork.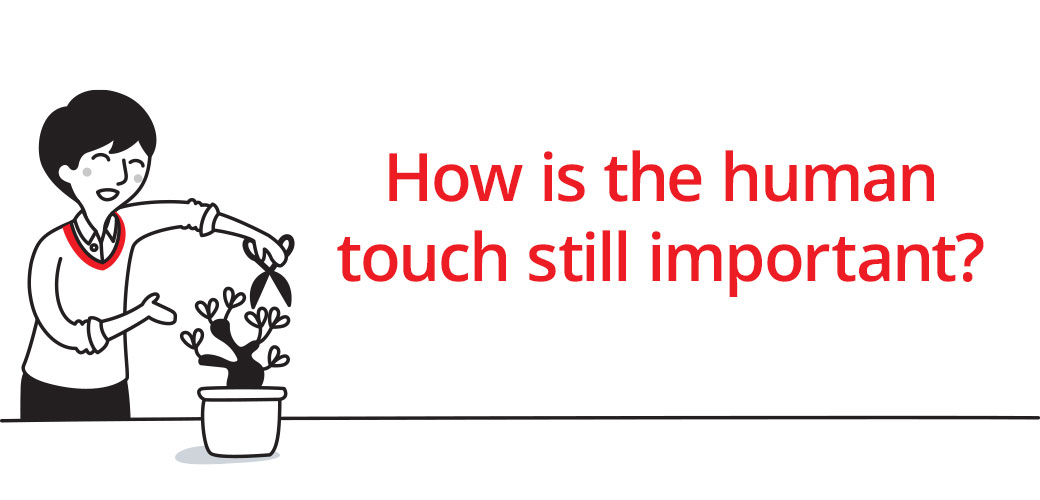 While robo-advisors have been a great addition to the investing landscape, there are some who feel that it is too reliant on technology to meet investment outcomes. To an extent, this is true as with our hard-earned money, we might still feel the need for a human touch through a team of portfolio managers.
While bots can boast of their tracking abilities, that's only part of the investing equation. There is another key to effective investing: pro-activeness, and responding appropriately to the events, outlooks, and forecasts that you're tracking.
Taking the Russia-Ukraine crisis or Covid-19 outbreak as examples, pure robo-advisors might respond to changes in stock market prices and historical trends, while hybrid robo-investing solutions are able to take into account the politics, psychology, and posturing behind the headlines to rejig your investment portfolios accordingly.
That is where the human touch comes in, which is why all DBS digiPortfolios are hybrid robo-advisors. A hybrid approach combines the best of human expertise and algorithms so that your investment portfolio can survive through different economic scenarios, even when faced with a "black swan" event.
As an analogy, let us liken investing to surgery. While technology is now advanced enough for robots to perform basic surgeries on their own, most people would still prefer having a real (human) surgeon in the operating theatre. Should an anomaly arise, a robot might be unable to deal with the unexpected curveball.
Doctors on the other hand, would analyse the situation and make a judgement call from the knowledge base they've built up over the years of research and hands on experience. Coupled with precision instruments made available with technology, the doctor would be able to execute the surgery with a higher chance of success.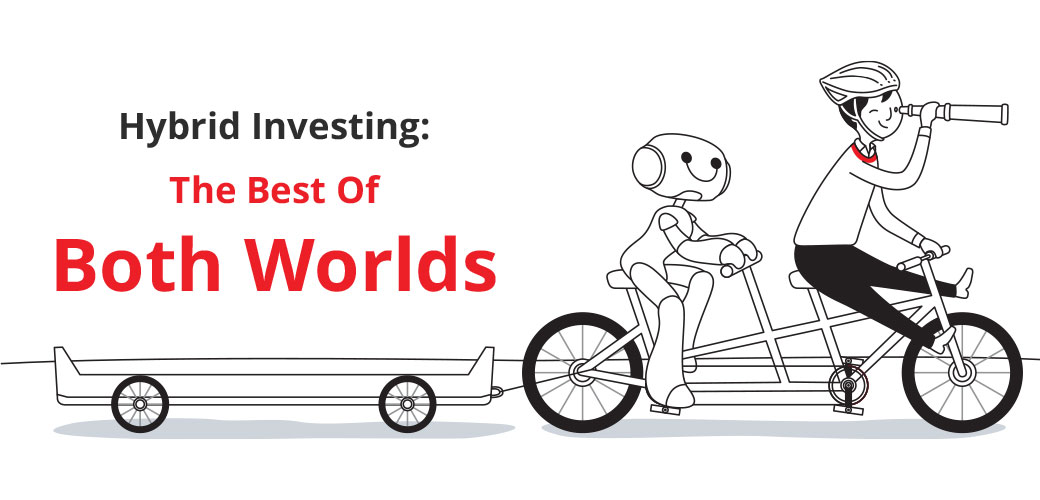 This is the same principle that underlies the hybrid-investing approach that is taken with DBS digiPortfolio. In a nutshell, hybrid-investing brings the insights, advice, and human touch from portfolio managers, and fuses it to the speed of tech.
With DBS digiPortfolio, we've taken the expertise that was previously only accessible to our private banking clients – our elite team of portfolio managers in the DBS Chief Investment Office – and created a product that offers all our customers access to the same perfect match of human expertise and robo-technology.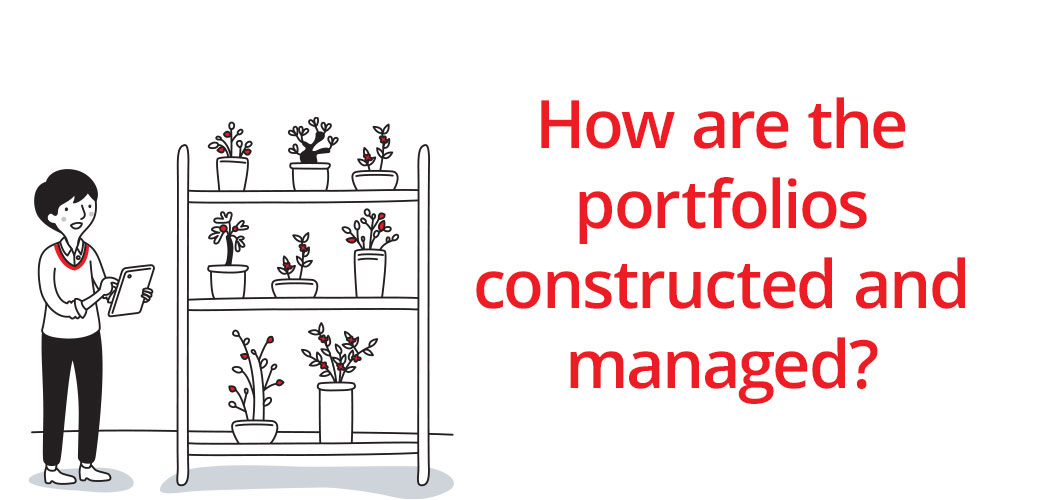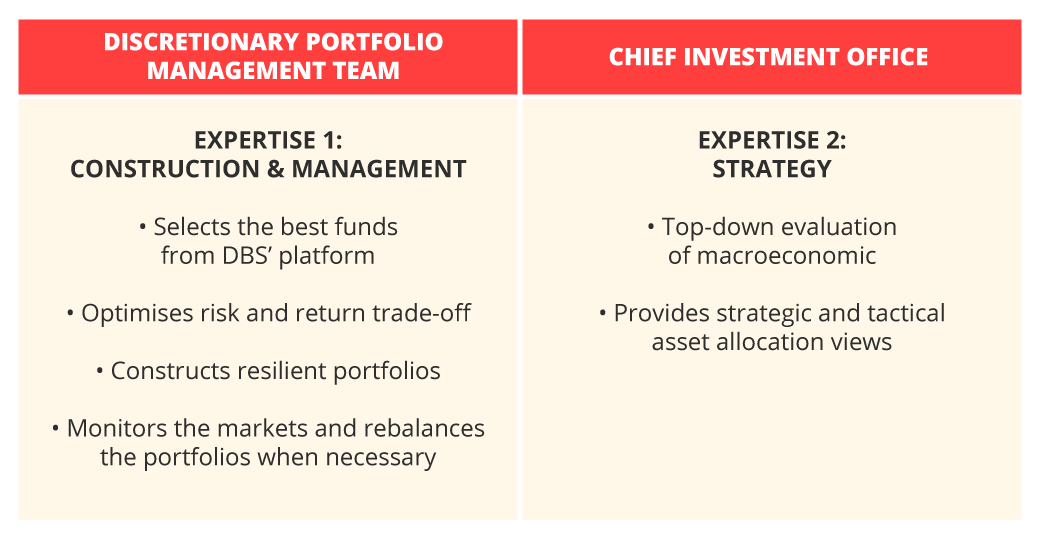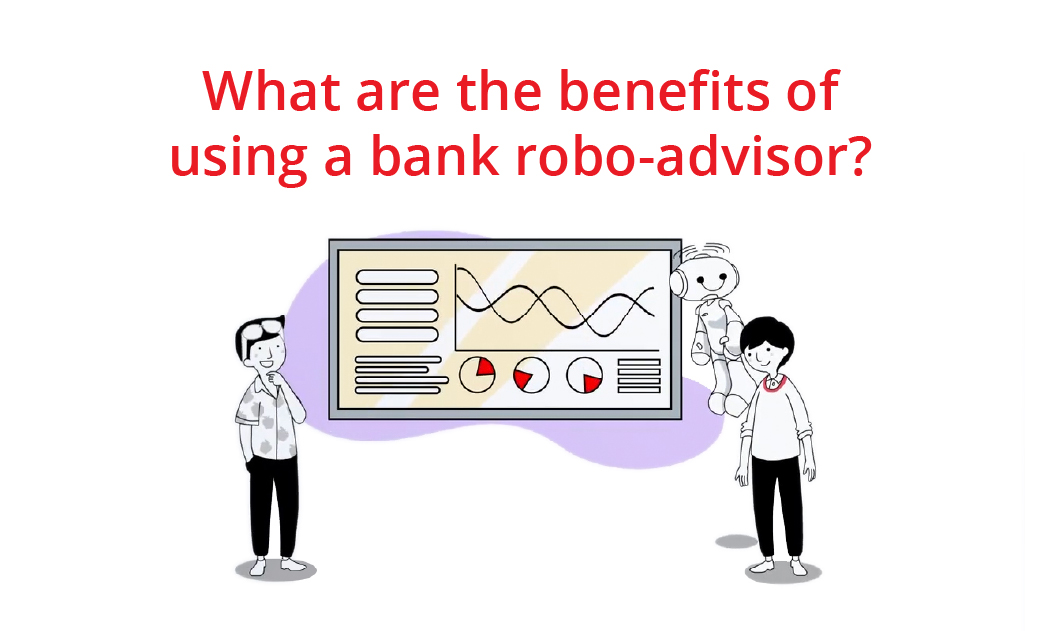 Some banks have their own robo-advisory services, such as DBS digiPortfolio. By signing up for a robo-advisor account with a bank, you not only get to invest, but you also get access to a suite of banking products such as high interest saving accounts and attractive housing loan packages. Why settle for less when you can get more?
digiPortfolio is now eligible for Multiplier
Enjoy up to 4.1% p.a. on your Multiplier Account by investing a minimum of S$1,000!
Greater convenience managing through a single platform
Apart from access to a multitude of banking services, investing through your bank's robo-advisor offers greater convenience. You save the hassle of logging into multiple platforms to monitor your robo-advisor's performance. It also saves you time and trouble when transferring funds to your robo-advisor which can take 1-3 working days on average.
Robo-investing through digiPortfolio gives you the convenience of a single login access that ties your existing bank account with your robo-advisor account. Fund transfers are instantaneous from your savings account to your robo-advisor with a single click.
Backed by track record and high level of customer trust
Robo-advisors started popping up in Singapore's retail investment scene back in 2018. That was the year when Monetary Authority of Singapore (MAS) decided to create a special sandbox environment for robo-advisors to operate in as technology and regulations developed. Even the most experienced robo-advisor only comes with a few years of track record to prove its product.
In contrast to robo-advisors, banks have been around for decades. This translates to a wealth of experience, track record, and customer trust. Besides having a track record as a stalwart in the financial industry, banks are also highly regulated by MAS, which gives you the assurance of long term stability as an investor. The risk of being forced to sell your holdings in a worst-case scenario event is much lower with a bank than a stand-alone robo-advisor.
If you think that a bank robo-advisor like DBS digiPortfolio is the right investment for you, get started on your journey today in 5 easy clicks!
Ready to start?
Speak to a Wealth Planning Manager today for a financial health check and how you can better plan your finances.
Need help selecting an investment? Try 'Make Your Money Work Harder' on DBS NAV Planner to receive specific investment picks based on your objectives, risk profile and preferences.
Disclaimers and Important Notice
This article is meant for information only and should not be relied upon as financial advice. Before making any decision to buy, sell or hold any investment or insurance product, you should seek advice from a financial adviser regarding its suitability.

All investments come with risks and you can lose money on your investment. Invest only if you understand and can monitor your investment. Diversify your investments and avoid investing a large portion of your money in a single product issuer.
Disclaimer for Investment and Life Insurance Products
You might be interested in