How to earn passive income through investing in Singapore

If you've only got a minute:
Passive income is one of the ways to improve your financial wellness as it gives you a platform to generate extra cashflow.
It is important to know the various types of investment products as they can be an alternative source of income for you.
Your chances of increasing your passive income are better when you start early because of the compounding effect.

Let's face it! In order to achieve financial freedom, most of us can't rely solely on our salaries from our 9-to-5 jobs. This is why we often hear the importance of progressively building streams of passive income.
So, what exactly is passive income?
The term itself has a broad definition. In a nutshell, it means income that is earned automatically or with minimal labour.
Passive income is one of the most accessible ways to improve your financial wellness. It gives you a platform to generate extra cashflow, whether through a side hustle, investing or by other means.
Income earned passively can supplement your salary from your job, tide you over between gigs, and help you save faster for your retirement.
Understanding your current financial status
Before we delve into the ways you can earn passive income through investing, it always helps that you assess your current financial status and how much you are spending.
Here's how you can go about it.
Check if you are financially ready and if you can stomach the risks involved in investing by doing a self-assessment to find out your investment style.
Are you a risk taker, or do you prefer to play it safe? Once you know how far you will go and how much you are willing to invest, it will be easier to find investment opportunities suitable for you.
Read more: Understand Your Risk Appetite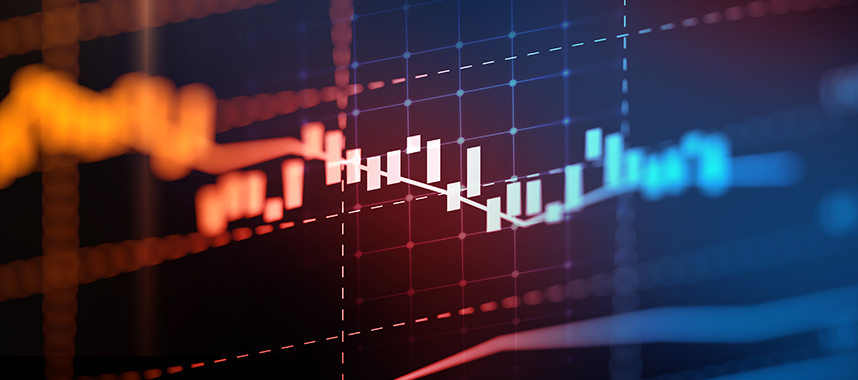 Ways to earn passive income through investing
On top of knowing your risk and investment style, it certainly helps to understand the various types of investment products, and how they can be an alternative source of income for you.
Here are 5 ways you can earn passive income using financial products, let's check them out!
Bonds
If you prefer stability (i.e. regular payments over single big gains), one consideration is to invest in government bonds such as the Singapore Savings Bonds (SSBs).
Launched in October 2015, SSBs are targeted at retail investors who want higher interest than bank deposits but are cautious of putting their hard-earned savings at risk. These bonds pay a step-up interest rate each year, up to the 10th year.
They are considered evergreen investments, and are less volatile. While returns are not as high as other types of investments, they are risk-free.
Another benefit of investing through SSBs is that there is no penalty for individuals who wish to exit their investment early. This means that if you have unforeseen expenses that exceed your current cash savings, you won't be penalised for cashing in early. Do note that there will be a transaction fee of $2 for each application and redemption request.
Read more: 8 essentials for the bond investor
Dividend stock portfolio
Employing a dividend-paying stock portfolio is one way to earn passive income through investing. Dividend stocks are shares that offer payouts – usually from a company's profits – to investors on a regular basis, and the frequencies are. annual, semi-annual or quarterly.
You can gain exposure to dividend stocks through investing in Blue-chips and through exchange-traded funds (ETFs).
Blue-chip companies: These companies are the big, familiar names so it's easier to understand their business. They tend to have a steady growth outlook and pay more stable levels of dividends, compared to companies at the growth stage.
ETFs: If you are unable to commit to studying individual stocks, ETFs are a good alternative. Many ETFs track the market index as a whole and so, they are a safeguard against individual stocks that may be more volatile, and perhaps a better fit to your busy lifestyle.
Whichever your choice, remember to set aside sufficient time to monitor how your investments are performing.
Read more: 7 tips to pick dividend stocks, How to start investing in ETFs
Reits
You can also make passive income through Real Estate Investment Trusts (Reits). The good thing about investing in Reits is that it allows you to earn rental income without actually owning any property.
Singapore Reits (S-Reits) are required to distribute at least 90% of their annual rental income as dividends to unitholders. These dividends are usually paid out at least twice a year, making Reits a good source of regular/consistent income.
Reits can diversify your risks and are also managed by professional fund managers so you can spend more time on life, and less time worrying about your investments.
There are also Reit ETFs, which gives you diversified exposure to an index of Reits, often for little cash outlay.
Read more: Practical ways you can invest in Reits
Unit trusts
Unit trusts (UTs) are professionally managed investment funds that pool funds from investors to invest in equities, fixed income and/or other assets.
They are managed by fund managers, so you won't have to worry about constantly checking on your investments. The managers do the research for you, and find investment opportunities that you may not have access to. Moreover, there are different types of funds that cater to different risk appetites.
With regard to passive income, there are many UTs in the market that cater to investors who prefer receiving dividend income over one that reinvests dividend returns. You can also find UTs with investment mandates that prioritise dividend payouts on a monthly, quarterly or semi-annual basis.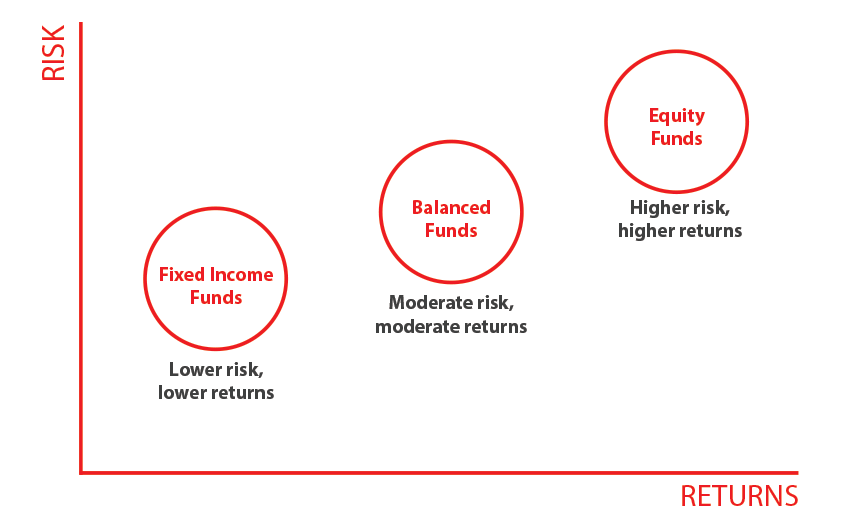 UTs also diversify your risks, as each may have hundreds or thousands of companies within. So investing S$1,000 in UT investments would give you much wider variety, compared to buying individual stocks in three to five companies.
You can also pay for your UT investments with cash, CPF, or Supplementary Retirement Scheme (SRS) monies. This choice allows you to manage your cash on hand if you have other financial commitments. You'll also enjoy eligibility to lower sales charge with SRS funds.
Read more: A beginner's guide to unit trusts
Insurance savings products
Seeking guaranteed returns? Insurance savings products such as endowment and retirement income plans provide you with guaranteed returns in addition to some potential upside.
While returns are projected to be lower in comparison to equities, these products can provide you with the stability of income.
They come with different premium terms options. However, be prepared to commit to your policy as surrendering early may lead to a loss in your capital.
Some examples of these products that are available through DBS include RetireReady Plus (III), ReadyBuilder (II) and Ready LifeIncome (II).
Read more: 4 types of insurance plans to boost your retirement income
Tips for beginners
As with all investments, there is a risk-reward continuum. Some come with greater risks than others but there's no need to be intimidated if you have done your homework.
Start building your passive income portfolio with baby steps
In order to get started on your financial planning journey, it helps to build your passive income portfolio with the steps in this checklist. It will help you get started on how to earn passive income in Singapore.
1) Start by building a passive income portfolio with a small percentage of your monthly salary and work your way up from there.
2) As you move along, you'll pick up valuable investments skills which will help you in your investment journey and build your confidence.
3) With each monthly contribution, plus any earnings from your returns (like dividends), you can then increase your investment budget and further diversify your portfolio.
While starting your investment journey can be a daunting task, there are products that are designed with first-time investors in mind like regular savings plans (RSPs). With an RSP like DBS Invest-Saver, you can invest in ETFs and UTs from S$100 monthly without having to open a separate trading account.
Those who invest to generate passive income can consider focusing on ETFs and UTs that pay dividends! (That's where your passive income comes from.)
In conclusion
Ultimately, there are many ways to earn passive income through investing. Regardless of the method you choose, it will require both patience and knowledge, just like setting up a business.
Starting early allows you to reap the magic of compounding interest. If you are young, investing will enable you to grow your wealth, which can then be allocated to passive yielding instruments when you are close to retirement. And always remember to review your portfolio from time to time to ensure that your money is working as hard as you are. Starting early is the best policy!
Your chances of increasing your passive income are better when you start early because of compounding interest. And don't forget to check in and review your portfolio from time to time to make sure that your money is working as hard as you are!
Ready to start?
Speak to the Wealth Planning Manager today for a financial health check and how you can better plan your finances.
Need help selecting an investment? Try 'Make Your Money Work Harder' on DBS NAV Planner to receive specific investment picks based on your objectives, risk profile and preferences.
Disclaimers and Important Notice
This article is meant for information only and should not be relied upon as financial advice. Before making any decision to buy, sell or hold any investment or insurance product, you should seek advice from a financial adviser regarding its suitability.

All investments come with risks and you can lose money on your investment. Invest only if you understand and can monitor your investment. Diversify your investments and avoid investing a large portion of your money in a single product issuer.


Disclaimer for Investment and Life Insurance Products
You might be interested in