Passive income in Singapore: Here's how to earn more money
NAV TL;DR

If you don't have time to read through the whole article, you can check out a summary below:
Looking at your goals, philosophy, tools, investment period and profits are ways to differentiate if you are a "trader" or "investor".
Trading involves quick profits and also daily monitoring and speculation.
Investing requires a slow and steady approach with a long-term perspective to generate stable income.

You work hard, but… it never hurts to have a little more money. This extra cash can supplement your salary from your 9 to 5 job, tide you over between gigs, and help you save faster for your retirement. And if a fast-pass to exiting the rat race isn't enough reason to look at alternative income sources… well – that extra cash could also allow you to go on an extended sabbatical to travel the world. Yay for more pocket money!
Start by understanding your current financial status
But how exactly do you earn more money in Singapore? Investments is one easy way to start. All it takes is some research and the guts.
First, check if you are financially ready and if you can stomach the risks involved in investing by doing a self assessment to find out your investment style. (Read more: Understand Your Risk Appetite)

Are you a risk taker, or do you prefer to play it safe? Once you know how far you will go and how much you are willing to invest, it will be easier to find investment opportunities suitable for you.
Second, understand the various types of investments, and how they can be an alternative source of income for you.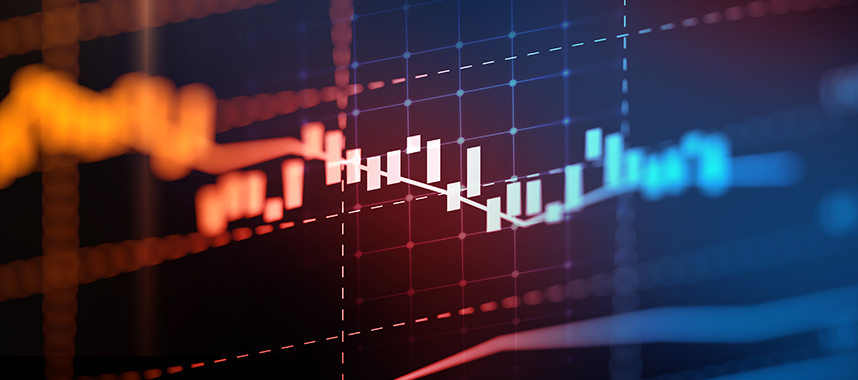 4 Investment Ways to Earn Passive Income
1. Passive income through bonds
If you prefer stability over big gains, look into investing in government bonds such as the Singapore Savings Bonds (SSBs). They are fixed income instruments and are inversely correlated with interest rates. This means that when rates go up, bond prices fall and vice versa. They are considered evergreen investments, and are less volatile. While returns are not as high as other types of investments, they do carry significantly less risk.
2. Passive income through dividend portfolio
Another strategy on how to make passive income in Singapore is by building your dividend-paying stock portfolio. While doing your research, you'll find a wide choice of investments that can be used to earn passive income through stocks.

• Blue-chip companies. These companies are the big, familiar names so it's easier to understand their business. They also tend to have a more stable growth outlook and pay more stable levels of dividends, compared to those in fast-growth stage.

• Exchange Traded Funds (ETFs). If you are unable to commit to studying individual stocks, ETFs are a good alternative. Many ETFs track the market index as a whole – and so, they are a safeguard against individual stocks that may be more volatile, and perhaps a better fit to your busy lifestyle.

Whichever your choice, remember to set aside sufficient time to monitor how your investments are performing.

(Read more: How 'Income Investing' is different from other stock-investing approaches.)
3. Passive income through REITs
You can also make passive income through Real Estate Investment Trusts (REITs), which are a type of equity. The good thing about investing in REITs is that it allows you to earn rental income without actually owning any property because:

• Singapore REITs (S-REITs) are required to distribute at least 90% of their annual rental income as dividends to unitholders.

• These dividends are usually paid out at least twice a year, making REITs a good source of regular/consistent income.

Like unit trusts, REITS can diversify your risks and are also managed by professional fund managers so you can spend more time on life, and less time worrying about your investments. Just make sure to invest with an experienced REIT manager.

(Read more: 3 practical ways you can invest in REITs)
4. Passive Income through Unit trusts investments
If you're looking for something that requires even less monitoring than stocks and ETFs, unit trusts could be the answer, for these reasons:

• Unit trust investments are managed by experienced fund managers so you won't have to worry about constantly checking on your investments;
• As experts in the field, they do the research for you, and find investment opportunities that you may not have access to; &
• There are different types of funds that cater to different appetites
• There are 'share classes' that can provide you with regular payouts on a monthly, quarterly or semi-annual basis.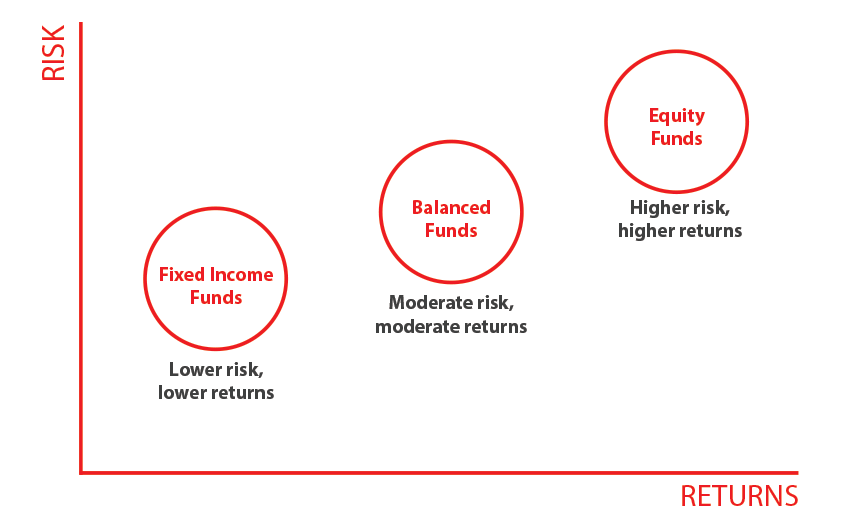 Unit trusts also diversify your risks, as each may have hundreds or thousands of companies within. So investing S$1,000 in unit trust investments would give you much wider variety, compared to 3-5 companies if you purchase stocks individually.

You can also pay for your unit trust investments with cash, CPF, or Supplementary Retirement Scheme (SRS) monies. This choice allows you to manage your cash on hand if you have other financial commitments. You'll also enjoy eligibility to lower sales charge with SRS funds.

(Read more: How a unit trust factsheet is like a book/movie synopsis)
For Beginners: Start building your passive income portfolio with baby steps
With all investments there are risks. Some are bigger than others, but it often comes with rewards. But there's no need to be intimidated.

This checklist will help you get started on how to earn passive income for beginners in Singapore:

• Start by building a passive income portfolio with a small percentage of your monthly salary and work your way up from there.
• As you move along, you'll pick up valuable investments skills which will help you in your investment journey and build your confidence.
• With each monthly contribution, plus any earnings from your returns (like dividends), you can then increase your investment budget and further diversify your portfolio.

There are products that are designed to help investors take the first step. For instance, DBS Invest-Saver which is a regular savings plan. This means that it's pretty much investment on repeat mode. Through it, you get to invest in a mixture of ETFs and Unit Trusts without having to open a separate trading account. Just remember to select the ones that pay dividends! (That's where your passive income comes from.)

Baby steps of investing, check. Convenience, double check.
In Conclusion
Ultimately, there are many ways to earn passive income in Singapore. No matter which method you choose, it will require both patience and knowledge just like setting up a business.

Starting early gives you the benefit of compounding interest, and no matter which method you prefer, it's always advisable to review your portfolio from time to time to ensure that your money is working as hard as you are! Starting early is the best policy! Your chances of increasing your passive income are better when you start early because of compounding interest. And don't forget to check in and review your portfolio from time to time to make sure that your money is working as hard as you are!
---
Ready to start?
Chat with our Wealth Planning Manager now (This chat service is available from 9am to 6pm on Mon to Fri, excluding Public Holidays.)
You may also leave your contact details and we will get in touch soon.
Need help selecting an investment? Try 'Make Your Money Work Harder' on DBS NAV Planner to receive specific investment picks based on your objectives, risk profile and preferences.
Disclaimers and Important Notice
This article is meant for information only and should not be relied upon as financial advice. Before making any decision to buy, sell or hold any investment or insurance product, you should seek advice from a financial adviser regarding its suitability.

All investments come with risks and you can lose money on your investment. Invest only if you understand and can monitor your investment. Diversify your investments and avoid investing a large portion of your money in a single product issuer.

Deposit Insurance Scheme
Singapore dollar deposits of non-bank depositors and monies and deposits denominated in Singapore dollars under the Supplementary Retirement Scheme are insured by the Singapore Deposit Insurance Corporation, for up to S$75,000 in aggregate per depositor per Scheme member by law. Monies and deposits denominated in Singapore dollars under the CPF Investment Scheme and CPF Retirement Sum Scheme are aggregated and separately insured up to S$75,000 for each depositor per Scheme member. Foreign currency deposits, dual currency investments, structured deposits and other investment products are not insured.
Disclaimer for Investment and Life Insurance Products
You might be interested in