How to build your dream home: Interior design trends 2020
Congratulations! Now that you've gotten the keys to your new flat, it's time to start planning and turn it into your dream home.
It's also natural to have many questions. What sort of designs should I pick? Will it be easy to maintain and something we would like for the next five to ten years? Will it suit our needs when we get a pet or welcome children into the family?
And the biggest one of all: Can I afford it?
Building your dream home is a process. To help you get started, we've compiled a list of interior design trends for 2020, and some other useful tips to make your humble abode a reality.
Tip 1: Take a look at your finances and decide what you would like to set aside to build your home
A good estimate would be about S$30,000 to S$35,000 for a four-room BTO flat for renovations alone. This sum should include built-in furniture, tiles or vinyl overlays, and hacking if needed. If yours is a resale unit, factor in about S$60,000 to S$80,000 for the renovations.
Estimates typically include the likes of:
Air conditioning
Electrical works
Lighting
Bathroom equipment (Sink, shower heads, toilet bowls etc)
Kitchen essentials (Hob and hood, sink, etc)
Whether you're going with a contractor or an interior designer, always check, check again, and double confirm if their quote includes all these. If it doesn't, you will need to make room in your budget for those items.
Tip 2: Pick your favourite themes and understand their biggest cost drivers
Let's look at a few popular styles that have emerged in the past few years, and understand what are the elements that cost the most to achieve the desired look.
a) Living room: Japanese-style home
A Japanese-inspired home is all about light wood, airy spaces and clean lines – a lot like the much-loved Japanese aesthetic that has taken the world by storm. Its predominantly white and oak palette is both inviting and pleasing to the eye. No wonder Japanese-inspired homes are much-requested in the last year or so.
Potential cost driver: Hacking
Hacking generally involves tearing down walls in your home, or tearing down existing built-in furniture in your home.
To achieve that bright, airy aesthetic of a Japanese-inspired home, you might want to hack some walls to change the layout of your unit entirely to bring in more natural light, or custom-build a sitting area to resemble a tea house. But this could add to your renovation bill.
b) Living room + Kitchen: Scandinavian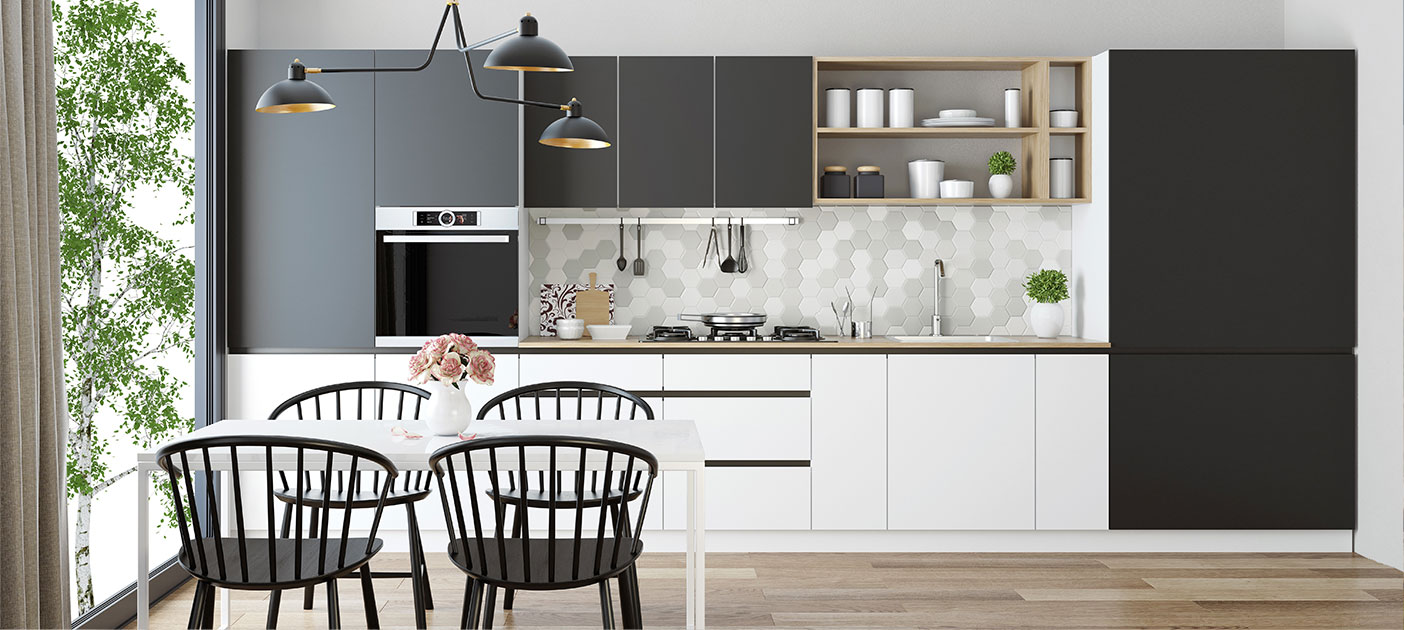 Similar to a Japanese-style home, Scandinavian-themed homes focus on clean, simple lines, minimalism, and functionality. Unlike Japanese-style homes, they do not need to have a distinct colour palette of white and brown, but the principles are clear – they're functional, and items that are not used on a daily basis can be hidden away.
Potential cost driver: Carpentry
Carpentry refers to wooden furniture you would like to build into your home. This can include a TV console, wardrobes, cabinets, desks and drawers.
To achieve the Scandi look while meeting your family's unique storage needs, it usually requires built in, customisable storage. Depending on your needs, carpentry can account for about 30% of renovation costs.
Off-the-shelf solutions, while cheaper, may not be the best option for heavy-duty storage. For instance, some people report seeing their cheap bookshelves sag after a few years. These off-the-shelf solutions also may not give you the clean, Scandi look you desire.
c) Bathroom and bedroom: Industrial style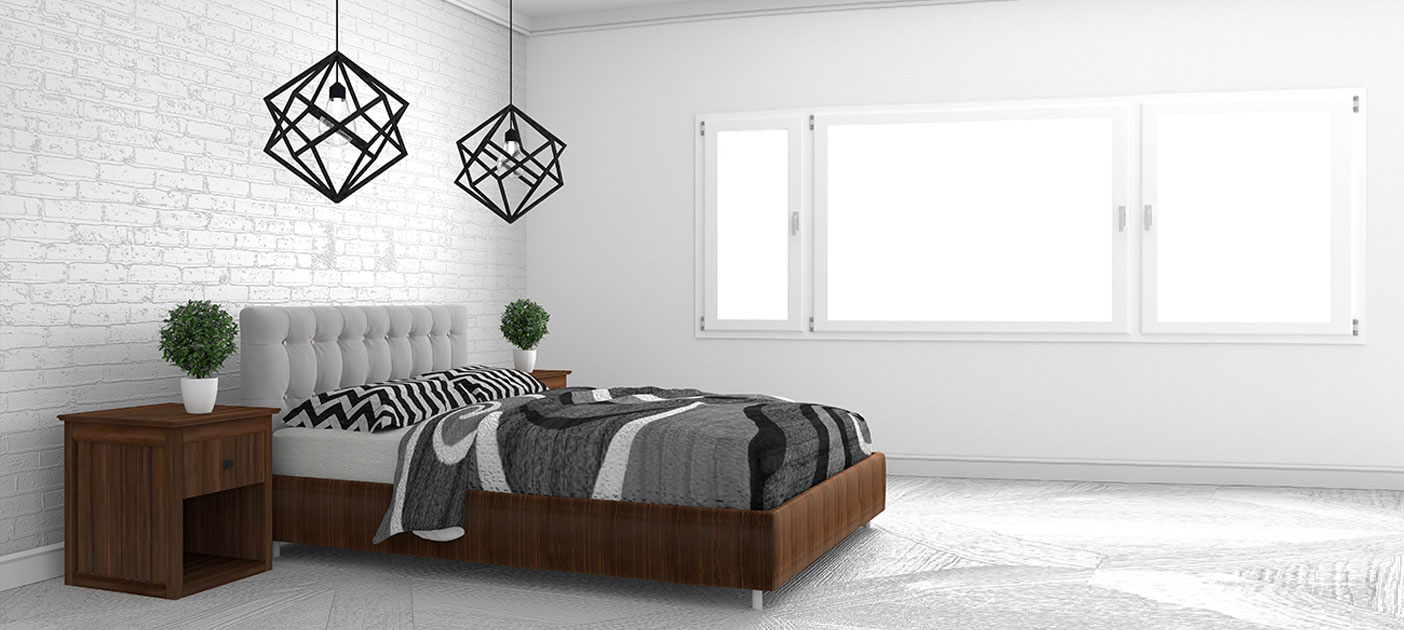 Industrial style refers to fuss-free decor that takes inspiration from warehouses, factories, and other industrial structures. Think stripped-back details including the use of bricks, metals, concrete and dark wood.
The industrial style has also gained popularity in recent years as practicality is its key selling point. Exposed pipes? Paint over it and it's part of the design. Not enough lighting points and cannot conceal the wires? Let the wires dangle down from the ceiling.
Potential key cost driver: Feature wall
Most industrial interiors comprise of a feature wall of either exposed brick, concrete, or wood. The cost of a feature wall varies based on material used. To stretch your dollar, let your feature wall serve a dual purpose: for instance as storage, to conceal storage, or a door, in addition to aesthetic purposes. It's also important to keep maintenance in mind - do check if the design of your dreams is easy to clean and upkeep.
d) Kitchen: Marble/Terrazzo
A kitchen is a vital part of any home. A trend that is emerging is the use of marble or terrazzo-look materials for your kitchen countertop and backsplash - the wall perpendicular to your stove and prep area.
The material you choose for your countertops and backsplash - be it laminate, quartz, kompacplus or tile - could make a difference to both the look and the cost of your renovation. Quartz and kompacplus - a new material that's said to be more durable - would potentially cost more, while laminate and tile will likely be cheaper.
Potential key cost driver: Countertop + backsplash
If you desire a luxe look for your kitchen, a marble or terrazzo-look countertop made of quartz will be essential. This however is one of the most expensive materials for countertops or backsplashes. Benefits: It's likely easier to maintain than a backsplash made with hexagon or subway tiles, which stand out but will be harder to clean. Its drawback however is price - quartz often costs the most among countertop options.
Tip 3: Financing your renovation project
You have the option of looking for an Interior Designer, which offers design and project management services under one roof, or hire a contractor. The latter option is often more cost-efficient, but you will need to be very clear about the type of design you want.
Take your time to consider both options and compare quotes before making a decision that you are comfortable with. Revisit the budget you set aside. Do you have enough savings to finance your renovation? If you need to use all of it, will there be enough for a rainy day?
As an option, renovation loans are a fantastic way to manage your short-term cash flow while ensuring that your dream home is within reach.
In addition to interest rates starting from 2.88%, POSB Renovation Loan also includes comprehensive insurance coverage for your new home as well as a flexible repayment terms between 1 to 5 years.
Ultimately, your dream house shouldn't be out of your reach with careful planning at every step.
Next in this series: What you need to know before putting down a deposit with an interior designer or a contractor.
Start Planning Now
Check out DBS MyHome to work out the sums and find a home that meets your budget and preferences. The best part – it cuts out the guesswork.
Alternatively, prepare yourself with an In-Principle Approval (IPA), so you have certainty on how much you could borrow for your home, allowing you to know your budget accurately.
You might be interested in