Property cooling measures Sep 2022

If you don't have time to read through the whole article, you can check out a summary below:
The latest set of cooling measures from 30 September 2022 aims to moderate demand and ensure that resale flats remain affordable for buyers.
Private property owners will now have to wait for 15 months after selling their property before they can buy a non-subsidised HDB resale flat. The loan-to-value limit for HDB loans will be lowered from 85% to 80% to encourage more financial prudence when taking on loans.

Property owners were slapped with another round of cooling measures on 30 September 2022, in a bid to moderate housing demands of resale HDB flats and promote prudent borrowing in the face of rising interest rates.
This came less than a year after the cooling measures announced in Dec 2021 which raised the Additional Buyer's Stamp Duty (ABSD) rates, tightened the Total Debt Servicing Ratio (TDSR) threshold, and lowered the Loan-To-Value limit (LTV) for loans.
The latest changes include the following:
A tightening of the maximum loan limit for HDB loans
1. The loan-to-value (LTV) limit for HDB loans will be lowered from 85% to 80%.
This reduces the maximum amount that home buyers can borrow from HDB. The revised limit will not apply to mortgage loans granted by banks, which will remain at 75%.
One of the key reasons for homeowners to choose a HDB loan over a bank loan is due to the higher LTV limit. It effectively means that home buyers can borrow more money if they need to. This also reduces the amount of downpayment required (previously just 10% before December 2021).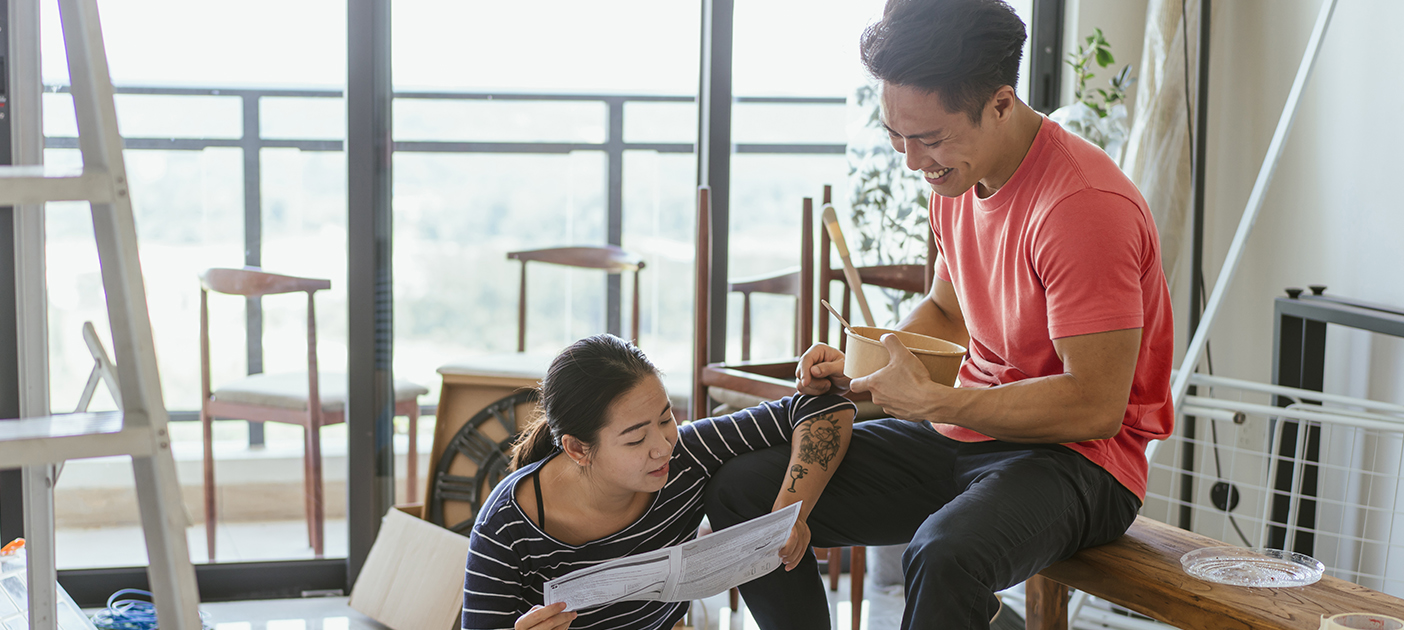 With the current LTV for HDB loan at 80%, it reduces the LTV gap between taking up a HDB loan and a bank loan to just 5%, which may reduce the incentive for one to take up a HDB loan if bank loan interest rates are competitive.
2. Increase in TDSR and MSR calculation by 0.5 percentage point
The interest rate floor used to compute the TDSR and the mortgage servicing ratio (MSR) will be raised by 0.5% point. An interest rate floor of 3% for computing the eligible loan amount for those granted by HDB was also introduced.
| Type of Home Loan | Interest rate floor | Actual loan rate |
| --- | --- | --- |
| Bank Loan | 4% (previously 3.5%) | Depends on bank |
| HDB Loan | 3% | 2.6% (current) |
Do note that the change affects the assumption in interest rate while the actual interest rates charged will continue to be determined by the private financial institutions.
Impact of new interest rate floor on monthly payment calculations
Loan Amount
At 3.5% (before)
At 4% (as of Sept 30 2022)
Monthly Payments
Monthly income ceiling before TDSR
Monthly Payments
Monthly income ceiling before TDSR
Difference in monthly income
$1 million
$4,490
$8,164
$4,774
$8,680
$516
$2 million
$8,981
$16,329
$9,548
$17,361
$1,031
Source: Straits Times
To borrow $1 million, home buyers will now need to be earning $8,680 to qualify for a home loan based on a 0.5 percentage point increase in the interest rate assumption.
Moderating demand in housing market
3. Private homeowners will need to wait for 15 months after the sale of their home before they can purchase a non-subsidised HDB resale flat.
This 15-month wait-out period will be exempted for seniors aged 55 and above who are moving from their private property to a 4-room or smaller resale flat.
This is meant to be a temporary measure to curb demand for public housing and to ensure that resale flats remain affordable.
Such property owners were previously allowed to buy a HDB resale flat if they sell their private properties within six months of the purchase.
The wait-out period for private homeowners who are first-timers and wish to apply for the Central Provident Fund (CPF) Housing Grant and Enhanced CPF Housing Grant for their resale flat purchase remains unchanged at 30 months. The same applies for executive condo owners.
Financial tips for potential home buyers
The combination of high property prices and an increasing interest rate environment does not bode well for property buyers. It is prudent to do proper due diligence as a property purchase is a big-ticket item and a long-term financial commitment.

For private home buyers who are looking to buy a HDB flat, you'd need to factor in the 15-month waiting period and factor in your living arrangements. You may need to rent a place to stay temporarily, which will increase the cash outlay for your overall property transaction.

With this latest round of cooling measures, you may wish to consider other instruments instead of relying heavily on property to grow your wealth.
DBS published a report "Will Property still be your pot of gold?" last year which highlighted that the rate at which property prices increase in Singapore has slowed over the years and investors can yield higher returns from other asset classes, such as equities and S-Reits. As such, a private property may no longer be "that pot of gold" that Singaporeans can solely rely on as their retirement nest egg.
Ready to start?
Speak to the Wealth Planning Manager today for a financial health check and how you can better plan your finances.
Start planning for retirement by viewing your cashflow projection on DBS NAV Planner. See your finances 10, 20 and even 40 years ahead to see what gaps and opportunities you need to work on.
Disclaimers and Important Notice
This article is meant for information only and should not be relied upon as financial advice. Before making any decision to buy, sell or hold any investment or insurance product, you should seek advice from a financial adviser regarding its suitability.