How to build your dream home: Your pre-renovation checklist
With the keys to your new house in hand, you are ready to turn it into your dream home. Now comes the task of deciding who you should put in charge of your renovations. Should you go with an interior designer who will be able to help manage the entire renovation, or a contractor? Here are a few things to look out for before you make a decision.
1. Pick a few design themes that you like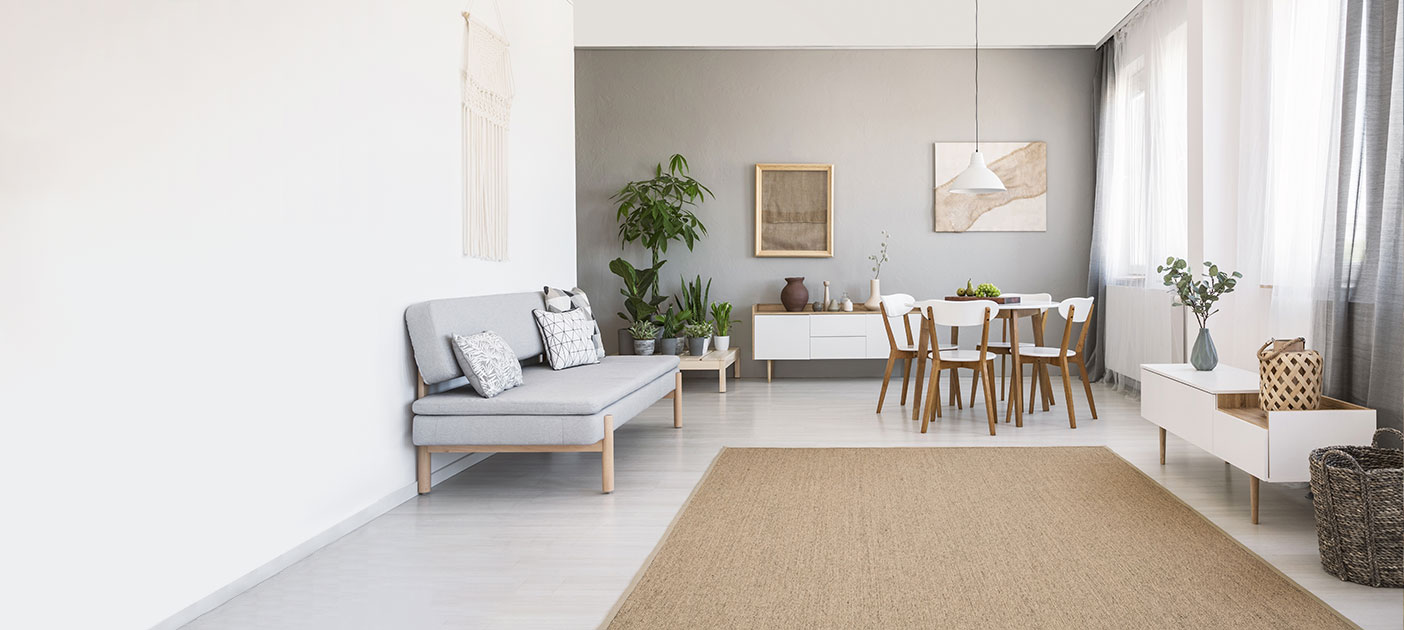 Before shortlisting interior designers and contractors, take time to do a bit of research on the themes and colour schemes you prefer. We've put together a short guide to help you through the process.
This step is important for a few reasons.
One, it could help you determine how extensive your renovations are going to be. If you would like to knock down walls and change the layout and flooring of your unit entirely, you may want to engage an interior designer, who may be able to better advise on the use of space. If you prefer to buy most of your furniture off-the-shelf and only require some services such as painting and basic built-in furniture like a wardrobe, you can consider going with a contractor, which is oftentimes more cost-efficient.
Second, understanding the themes and colours you like can help you narrow down your options.
Pro-tip 1: Start saving photos that stand out to you on a Pinterest board. A few popular search terms include "HDB house design", "Small kitchen designs", "Wardrobe". You can share these design preferences with the interior designers and contractors you meet.
Pro-tip 2: Pick an interior designer/contractor who is able to marry your design preferences with your everyday needs.
2. Get quotes - and understand what the quote includes
Next, shortlist a few interior designers and contractors to "audition". Some may request to have a look at your floor plan before meeting up in person, so it may be helpful to have a soft copy on hand.
During discussions, your interior designer and contractor may suggest:
Where your built-in furniture (e.g. wardrobe, TV console) should go
Various layouts for your kitchen
Knocking down walls to change the use of space
Changing the tiles or flooring of your home
As such, some questions that will come up are: Do you cook very often? Will you be entertaining a lot - and require more space in the living room? Do you intend to have pets or children?
Having the answers to these questions can help them decide on a layout that best fits your needs.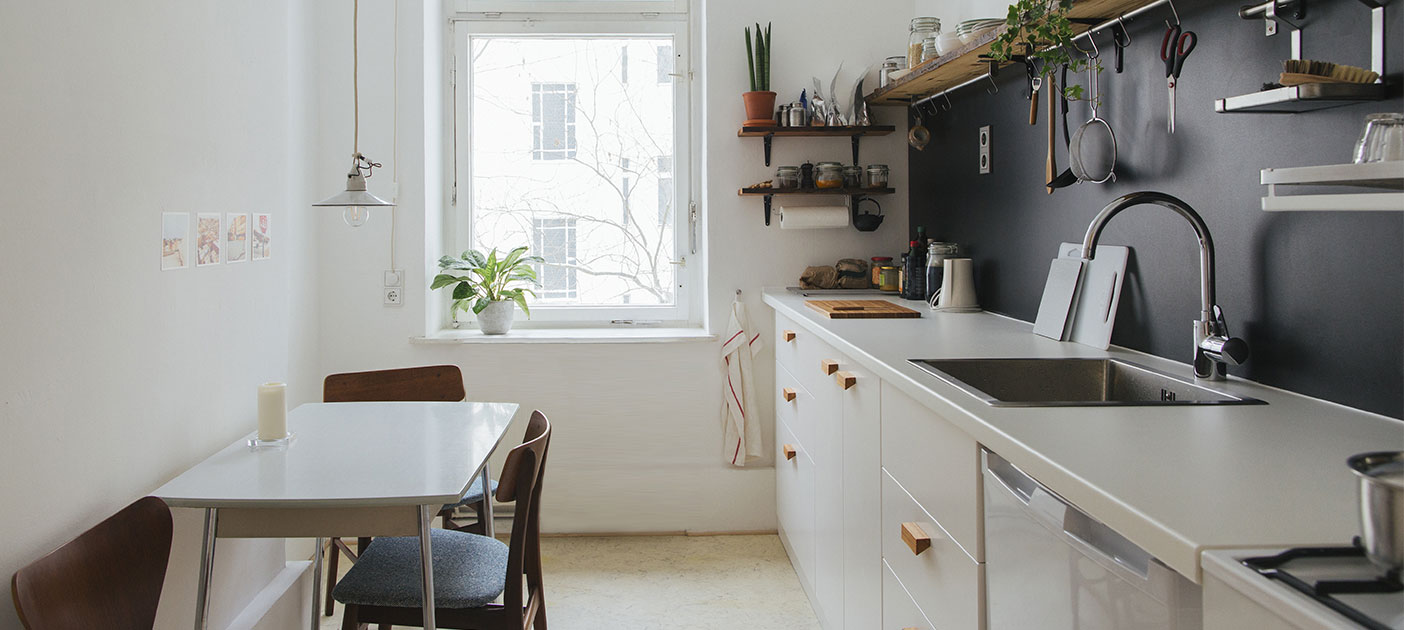 It will often take your interior designer or contractor a few weeks to come back to you with a quote. This quote often includes any built-in cabinets, flooring, and hacking - doing away with existing walls or tiles.
Discover interior home design ideas and get matched with recommended local interior firms from our partners for FREE now on DBS Home Marketplace.
Pro-tip 1: Quotes offered by interior designers and contractors often do not include electrical works, or accessories such as sinks and taps. Do clarify when checking the quote.
Pro-tip 2: Check with at least three interior designers or contractors before narrowing it down to two options. You may want to consider if the proposed layout and style fits your needs and if the quote matches your budget.
3. Assessing their approach
Different people have different communication styles, and this also applies to your interior designer and contractor. If you have some idea about what your dream home should look like, choose an interior designer/contractor who hears you out and matches your expectations.
However, if you are completely lost and need help, choose one who is able to make recommendations based on past projects and best practices. What's important is that they helped you decide. You should feel that you made the right choices for your home, and not because the designs were imposed on you by an overly-assertive interior designer/contractor.
Pro-tip 1: Do check Google and Facebook for reviews before committing to a decision. It may also be worth joining Facebook groups or look at forums to check if others have engaged that particular company before. If you find red flags, such as poor reviews, it may be worth thinking twice.
Pro-tip 2: Remember to check with the interior designer/contractor if they are working with a team that is HDB licensed. While this does not mean that HDB guarantees the quality of work the interior designer contractor will deliver, it will give you peace of mind that your renovation project is in line with regulations.
4. Payment - when do you have to pay them
Every interior and contractor has their own payment schedule. Often, it looks like:
10% down payment, 40% upon commencement, 45% upon carpentry measurement, 5% upon completion
20% down payment, 30% upon commencement, 40% upon carpentry, 10% upon completion
With big purchases such as furniture, appliances, and air-conditioning, cashflow is naturally one of the many things on your mind. Do check with your interior designer on their payment schedule before signing a contract with them, and ensure that you are comfortable with it.
Pro-tip 1: Look into renovation loans if you are concerned about cashflow. For instance, DBS Renovation Loan's promotional interest rate starts from 4.68% per annum, and can be used for built-in cabinets (for instance, your kitchen and wardrobe), flooring and tiling and more.
Pro-tip 2: Renovation loans cannot be used for furnishing your home. If you need additional funds for that, one tip from new homeowners is to use credit card instalment plans.
5. Research to find the best deals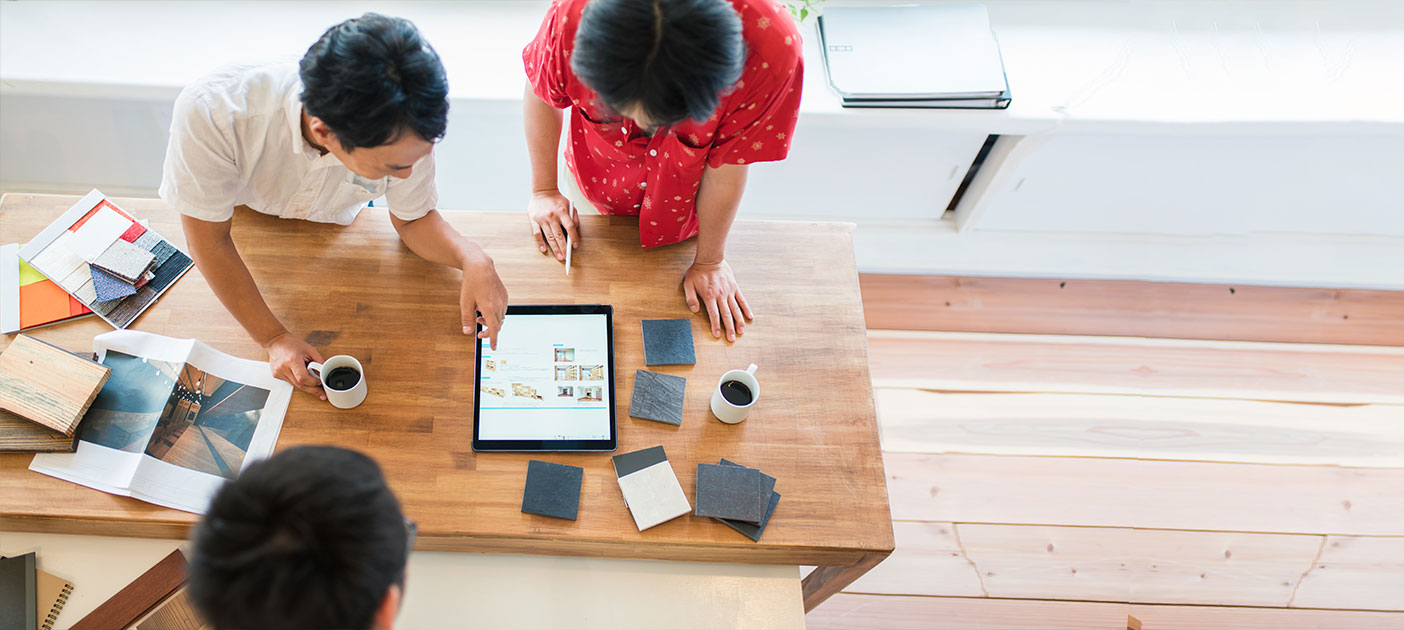 Now that you have worked out your payment options, it is also time to start looking at bathroom fittings such as toilet bowls, taps, shower sets, your kitchen sink and more. It is worth looking out for warehouse sales, or visit malls that house a few shops in the same premises, so you can compare prices and decide what best suits your new home. Some renovation loans such as DBS's Renovation loan covers simple bathroom fittings as well - so your savings can go towards other items, such as a microwave or your stove.
Pro-tip 1: Remember to check if the toilet bowl you have selected is suitable for HDB units. Some are only suited for condominiums - so remember to ask while at the store, and double check when you can.
Pro-tip 2: Ask your interior designer/contractor if they recommend any particular stores for such accessories. While it may not necessarily be cheaper, these stores may provide better after-sales services or give a discount if you purchase a few items at once.
Renovating your home is an exciting prospect. Remember to enjoy the process and ask questions along the way. Keep this checklist handy and remember the pro-tips!
How to apply
For Single Applicants (Online Application)
Joint Applicants/ Non-owner Borrowers
Step 1

Download and fill up the editable PDF form for Single Applicants.

Download and print the application form. Complete and sign the application form.

Step 2

Check that all required documents in the checklist are in order.

Check that all required documents in the checklist are in order.

Step 3

Submit your application online seamlessly and fully assisted by our digibot here. You can also find a detailed user guide here

Your Digibank User ID and PIN, OR
ATM, Debit or Credit Card number and PIN

You can also find a detailed user guide here.

Mail your application with the required documents to:

DBS Bank Ltd (CP No. AH0025)
Orchard P.O. Box 360
Singapore 912312
You might be interested in