What is a trust, and why bother setting up one?
For most of us, we think trust funds are only for the wealthy, or super-wealthy. The image etched in our minds from movies, literature and maybe even those close to us is that it is a financial tool that exists for the multi-millionaires among us.
But it isn't. Ensuring that your loved ones are taken care of, and are in the hands of independent trustees, is one of making sure that you ensure they are looked after in the way you want. And you don't need to be rich to set up a trust.
So, what exactly is a trust and how can you go about setting it up? Here are the 6 most common questions people have.
Q1: What exactly is a trust?
A trust is a financial tool that enables you to control how your money or assets are used in these situations:
After you have passed away, or
When you decide to independently relinquish control of your assets.
By setting up a trust, you effectively set conditions that must be met before any money disbursement is made.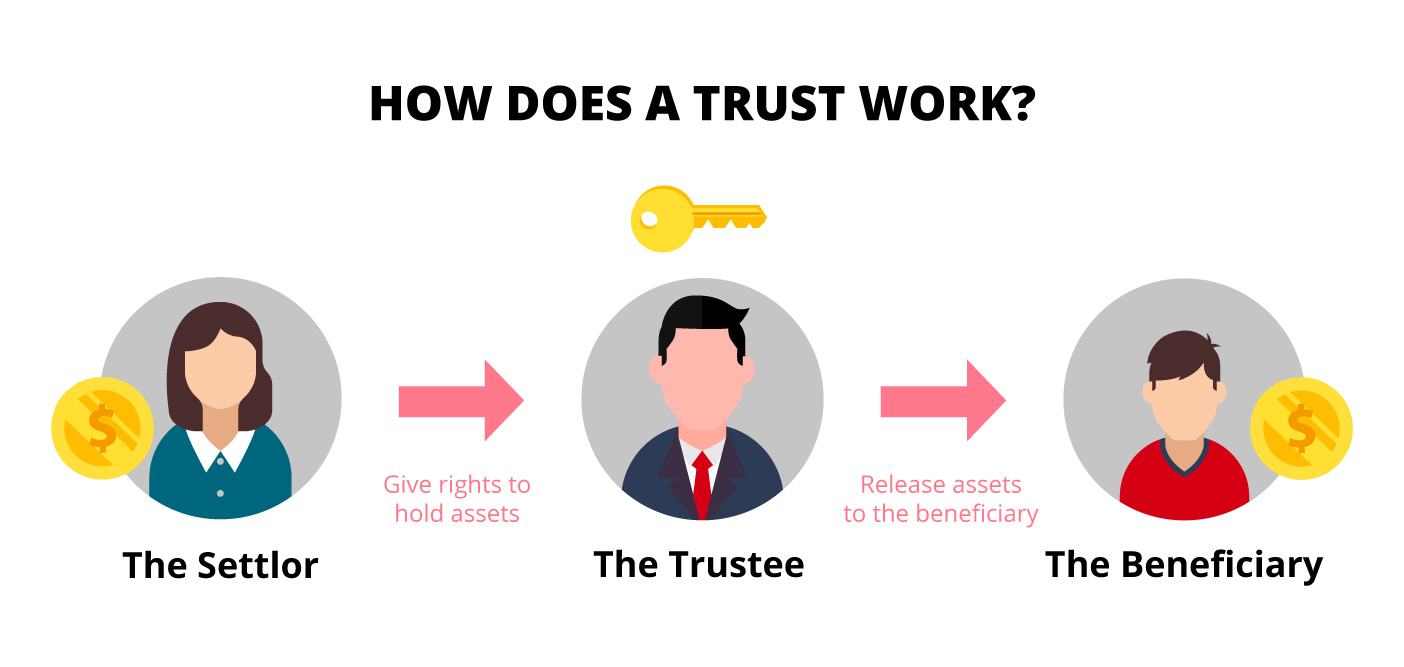 There are distinct differences between a Will and a Trust. A trust usually comes immediately into force once it is signed, whereas a Will is executed upon death of the person. The fees to prepare the documents may differ, as with the costs to execute, depending on how complex the structure of the Will or Trust may be.
Here are some of the main types of trusts:
| Type of Trusts | What it is |
| --- | --- |
| Living Irrevocable Trust Fund | This trust disburses funds when certain conditions are met even if the settlor is still alive. It is an irrevocable trust, meaning that you will not have the option of dissolving it once it is in place. |
| Living, or Intervivos, Trust | This trust allows the settlor to use his/her assets while alive, but then is passed on to a beneficiary via a trustee once the settlor has passed away. |
| Testamentary, or Will, Trust | A testamentary trust is executed once the settlor has died and outlines how he/she wants to disburse the assets he/she once owned. This trust is typically irrevocable. |
| Revocable Trust | Unlike the other trusts mentioned above, the settlor has the option to amend or alter his/her beneficiaries or how the funds are to be distributed. The settlor also has the option to add or remove people or assets during this time. |
| Blind Trust | This is a trust that gives complete power of attorney to the trustee, and the trustee decides how the assets are to be disbursed. |
| Charitable Trust | This type of trust is designed to distribute funds or assets to the charity or non-profit of the settlor's choice either in a lump sum or in stages. It could also be bequeathed to a school or alumni association, as is quite common in Singapore. |
| Qualified Terminable Interest Property Trust | This is a type of trust that allocates assets at different stages to different beneficiaries. For example, upon death of a settlor, a property is passed to the spouse and upon the spouse's death, the trust may ask for it to be distributed among the children upon sale. |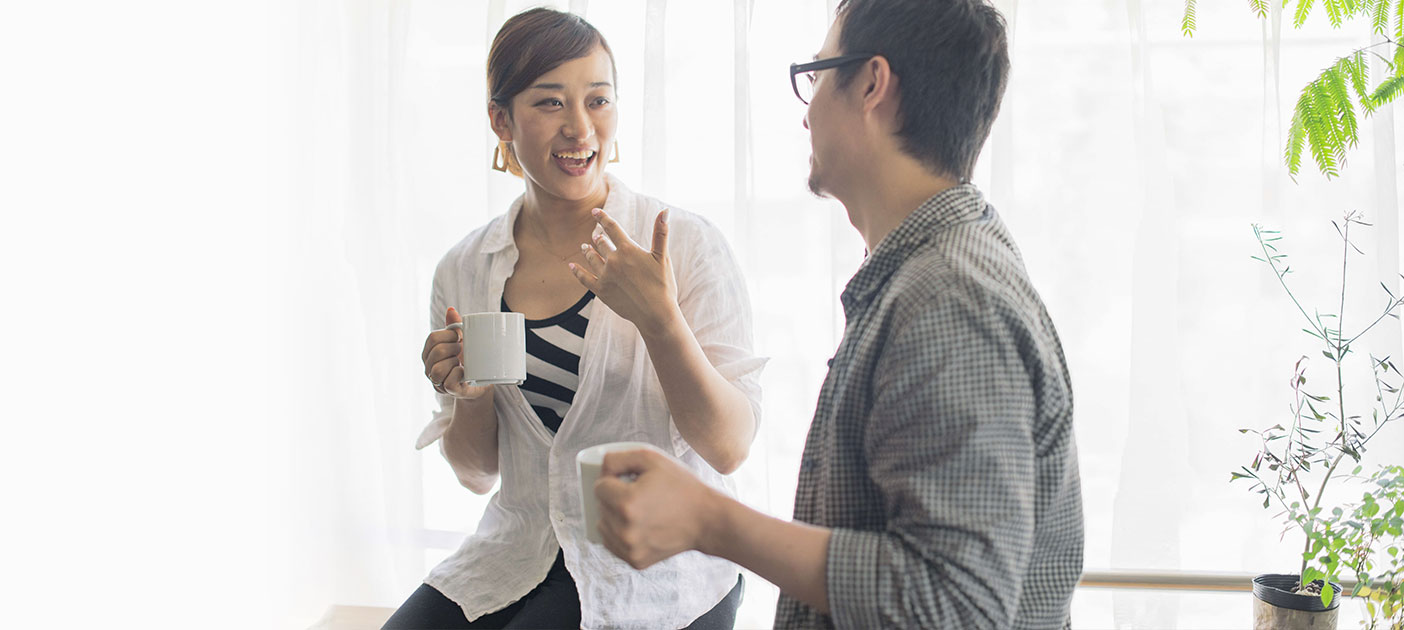 Q2: Why should I consider a trust fund?
A trust fund is for everyone. One key reason to set up a trust is absolute control over who, how and when your funds and assets will be disbursed and utilised.
You might also want to see your hard-earned money passed down for generations, and a trust empowers you to do that. A trust also gives you the assurance that vulnerable dependents will continue receiving specific care and amounts once you have passed away (more on this later) especially if you think this is the best way to ensure the status quo.
And it can be as specific as you want. For example, disbursing funds only when the child has reached university level or that it be distributed by semesters.
Q3: Do I need to be rich?
In short, no. As long as you want to have absolute discretion over how your hard-earned wealth or savings will eventually be spent or distributed, then a trust is something to consider seriously.
Depending on jurisdiction, a trust may help avoid sometimes costly probate fees involving a Will but you may be subject to property or inheritance tax on the assets you choose to include in the trust itself.
Q4: Does a trust help my children?
In the movies, most trust funds involve rich kids that need to fulfil certain requirements before they receive their portion. This unfortunately, has wrongly influenced our thinking about what a trust is.
The essence of creating a trust for your children is peace of mind. That your wishes and your children's hopes and dreams may be financially fulfilled even after you're gone. A trustee will ensure that your children will receive their share as allocated by the settlor.
Q5: How do I set up a trust?
There are several considerations and ways to do this. Some may just opt for the Trust writing service, but then leave the estate administration out of the equation. For a comprehensive and holistic end-to-end execution, one option to consider may be an independent trust company like the PreceptsGroup International, which provides both will and trustee services.
Q6: How does a trust serve the special needs community?
A trust is one way to care for beneficiaries with special needs. The non-profit Special Needs Trust Company, or SNTC, is one to look at. Its fees are heavily subsidized by the Singapore government (between 90%-100% subsidy). Its case officers are social workers, and their main goal is to safeguard monies belonging to the beneficiaries with physical disability or lack mental capacity.
The trust fund with the SNTC is managed by the Public Trustee's Office and the Singapore government guarantees the principal sum.

This article is Part 2 of 3 in a series about Estate Planning. For more in this series:
Part 1: The Importance of Estate Planning
Ready to start?
Speak to the Wealth Planning Manager today for a financial health check and how you can better plan your finances.
Alternatively, check out NAV Planner to analyse your real-time financial health. The best part is, it's fuss-free – we automatically work out your money flows and provide money tips.
You might be interested in