Learn how to get your dream home before your 30s
NUMBER AND SENSE
Millennials are putting their stamp on the world, making real their aspirations in ways that previous generations might never have thought of. Our series delves into how young people take bold steps to achieve their life goals in Big Plans Take Time. Esther Teo speaks to auditor turned teacher-to-be Peh Sheng Kang, our sixth profile, who plans to buy his dream home with his girlfriend.
TAKING CHARGE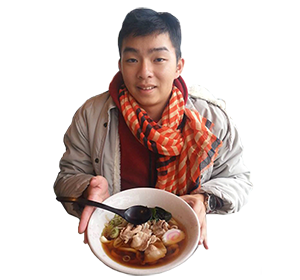 While many of his peers are still pondering what to do with their lives, Mr Peh Sheng Kang already has his future all mapped out. The Nanyang Technological University accountancy graduate quit his job at a Big Four accounting firm after a year to follow his true calling: to be a teacher.
Currently pursuing a Postgraduate Diploma in Education at the National Institute of Education, Mr Peh looks forward to becoming a full-time primary school English and Mathematics teacher by April.
The teacher-to-be is also a groom-to-be. He met his girlfriend, a healthcare executive, through a mutual friend just last year. The couple, both 26, plan to get hitched in three years.
They intend to live near Mr Peh's parents and apply for a Built-to-Order (BTO) Housing Board (HDB) flat in November.
EVERY CENT COUNTS
Having a good head for numbers has helped Mr Peh grow his savings over the years through savvy money management and investment techniques.
He made sure, and managed, to clear his student debt within a year of graduating in 2015. About 40 per cent of his monthly salary is automatically transferred to his expenses account; the remaining is locked away in a savings account for investment.
The budding investor also uses an automated Regular Savings Plan to periodically buy the Straits Times Index exchange-traded fund (STI ETF), blue chip stocks and low- cost ETFs.
"I prefer this method of investment as I do not need to actively monitor the market," he says.
The ardent reader of personal finance resources dines on the cheap with coupons from Fave, Eatigo and The Entertainer apps, and shops mainly on e-commerce platforms such as Shopee, Carousell and Ezbuy.
"Whenever I have the urge to buy something, I consult my girlfriend first so she can talk me out of it," he jokes.
"My current financial situation looks promising with six months' salary worth of savings, and no loans and depreciating assets like cars. My investments are doing relatively well; I only have to do slight adjustments periodically," he adds.
LONG TERM GAINS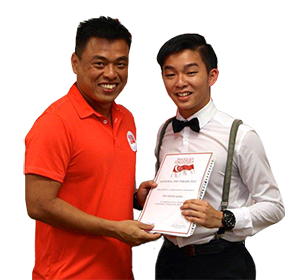 Despite his keen financial sense, Mr Peh admits that saving for the downpayment of his BTO flat is challenging.
He notes that new HDB flats cost about $375,000 to $400,000, and that Singapore has been experiencing uneven sector and industry growth as well as a sluggish labour market.
After weighing all financing options, the couple plans to take up a home loan to help fund its first big-ticket item.
They recently visited NAV Hub, a financial advisory centre offering free insights on financial planning to consider their home loan options.
Mr Peh says: "I learnt some tricks and gained new insights on how age, income and financial commitment affect the home loan repayment calculation. I also found out when to switch from a HDB loan to a bank home loan."
While they are entitled to HDB housing grants, they will also need to consider what expenses to cut back on so that they can save enough to buy their dream home.
Ready to start?
Speak to the NAV crew today for a free financial health check and how you can better plan your finances.