Why you may need a million by 65
Maybe you do not intend to live luxuriously. You plan to have regular coffee shop meals, perhaps a restaurant dinner on special occasions. A movie now and then, and your only commitments are the utilities, telco bills, a gift for the grandkids on their birthdays. You think $3,500 a month can give you a comfortable retirement.
But do you know that $3,500 a month for 25 years – if you were to live till 90 – adds up to $1.05 million?
INFLATION CAN LOWER YOUR RETURNS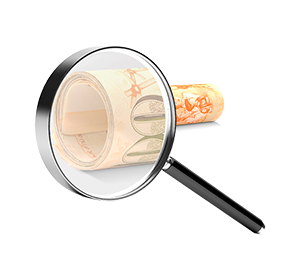 At this point you may be wondering if you need $3,500 a month in retirement. Perhaps cut it down to $2,500? But what you can buy with $2,500 today could shrink significantly in future because of inflation. If you're 25 now, you've 40 years to go before you hit retirement. That is 40 years of inflation at a targeted rate of 2% a year. By then, the prices of goods and services could have doubled because of inflation.
You should also consider the lifestyle that you aspire to have in future. If you are a high-income earner in your 50s and 60s, and are used to fancy restaurants and expensive holidays, would you be ready to lead a simpler lifestyle upon retirement? If you can't, you need to set aside even more.
Don't worry. Building a retirement fund isn't as daunting as it sounds if you use a few instruments and if you start planning early. A longer lead time will also let you earn from compound interests.
THE KUEH LAPIS THEORY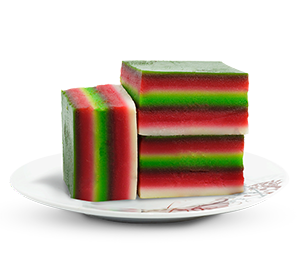 Think of your retirement needs as a kueh lapis, the quintessential local snack made up of layers. Figure out the total sum you will need per month for your retirement – that's your entire kueh. Break that sum down into layers and plan for different instruments to take care of each need.
The $3,500 you have in mind, for example, can comprise these layers:
CPF
The CPF Lifelong Income For The Elderly (CPF LIFE) Scheme gives Singapore Citizens and Permanent Residents lifelong monthly pay-outs. Those who turned 55 after 1 May 2016 and have at least $60,000 in their retirement accounts are eligible for this scheme. Upon retirement, you can choose what sort of pay-out you want from three plans.
Insurance
There are insurance plans which come with regular investments, allowing you to diversify your portfolio from a wide range of funds to attain your retirement goals. Such plans also provide life coverage so your insurance needs are taken care of. That is important because healthcare costs rise significantly as one ages. You can also consider endowment plans that can give you a stream of income upon retirement.
Investments
There are several things you can invest in and they have varied risks and returns. But the general rule of thumb is to use diverse investment instruments so you spread your risks. You could have some of your money in blue chip stocks that give regular dividends, some in Unit Trusts that let you invest in a variety of assets at an affordable price, and some in bonds such as the Singapore Savings Bonds
which has a guaranteed return if you hold your bonds till maturity.
Cash / SRS
A penny saved is a penny earned. While money in the bank may not beat inflation, you still need to have some savings on hand for rainy days and if you cannot liquidate your investments in time. Having spare cash also allows you to invest at opportune moments. You can also consider participating in the Supplementary Retirement Scheme (SRS). SRS members can contribute a varying amount to SRS (subject to a cap) at their own discretion. The contributions may be used to purchase various investment instruments.
Ready to start planning for your retirement?
It's never too late to start. Speak to our Wealth Planning Managers to understand how you can complement your existing financial plans.
Pulse Check: Review your financial health
Speak to our NAV crew today for a free financial health check to understand how you are tracking on your financial planning journey.