4 must-buys that are cheaper are cheaper on Amazon
This article was produced in partnership with The Smart Local.
With 2020 drawing to a close, you may be on the prowl for Christmas gifts or just some end-of-year treats for yourself. From gaming consoles and audio equipment to Work From Home (WFH) essentials, you'll be surprised to learn that some items are cheaper to purchase on Amazon US than in Singapore - yes, even after currency conversion and shipping fees.
We've sussed out a list of 4 Amazon US must-buys for you to go on an online shopping spree in lieu of overseas shopping trips. Read till the end to find out how to score cashback rewards for all online foreign currency spend, not just the US.
Note: Amazon US prices stated are inclusive of currency conversion from USD to SGD, and are accurate at time of publication but subject to change.
Guide to purchasing from Amazon US and shipping to Singapore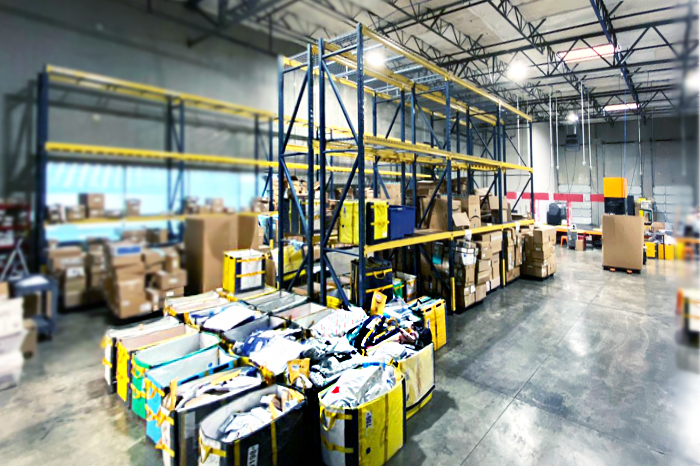 Image credit: BuyAndShip Warehouses
Due to shipping restrictions, some Amazon US goods may require the service of third-party warehouse distributors in Singapore. These businesses charge a small fee depending on the weight of your package, from S$6 per pound.
They basically allow Singaporeans to purchase from Amazon US by setting up a dedicated American shipping destination, mailing those packages to a warehouse in Singapore, and delivering said packages to local buyers.
Rest assured that in the case of these shortlisted items, you'd still stand to save a significant amount even after factoring the international shipping costs.
Bonus: Get cashback rewards when you purchase in foreign currency
Many shoppers are deterred from spending in foreign currencies, because they fear looming currency conversion charges. If you use a multi-currency DBS Visa Debit Card, you'll get to enjoy not just zero currency conversion fees, but added cashback rewards as well.
Charge your foreign purchases, not just Amazon or USD buys, to a DBS Visa Debit Card and get 2% cashback. To give you an idea of how much you'll be saving in addition to the lower Amazon US prices, we've included the estimated cashback amounts for each item too.
1. Nintendo Switch Animal Crossing Console - S$86.70 cheaper on Amazon US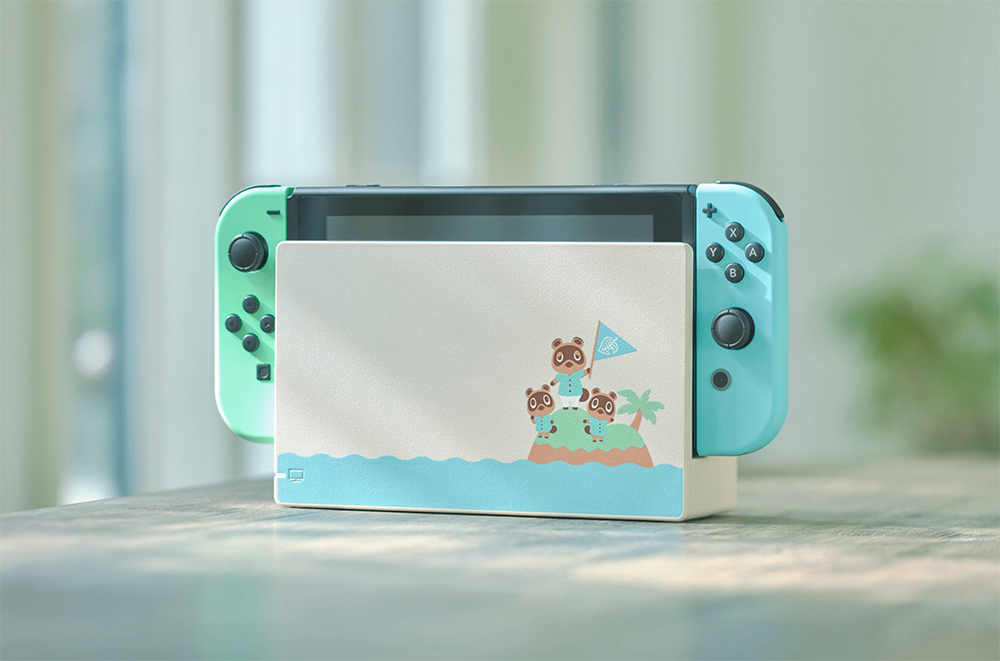 Image credit: Nintendo
Helping many a gamer tide over the Circuit Breaker (CB), Animal Crossing is a wholesome game which whisks you to a simpler, more adorable universe free of real-life woes. The exclusive Nintendo Switch Animal Crossing Console sports gorgeous pastel shades of mint and baby blue, a refreshing twist from the standard red and blue Nintendo Switch designs.
A priceless collector's item for Animal Crossing lovers, owning the console also means you'll get to revel in hours of iconic Nintendo Switch games both solo and multiplayer, including Pokemon Sword and Shield, Overcooked, and Super Smash Bros. The console itself is available on Amazon US for S$483.20, whereas local retailers stock it for S$569.90.
Nintendo Switch, Animal Crossing Edition via Amazon US: S$483.20
Nintendo Switch, Animal Crossing Edition via Shopee SG: S$569.90
Cashback reward earned with DBS Visa Debit Card: S$9.66
2. Kindle Paperwhite - S$55.90 cheaper on Amazon US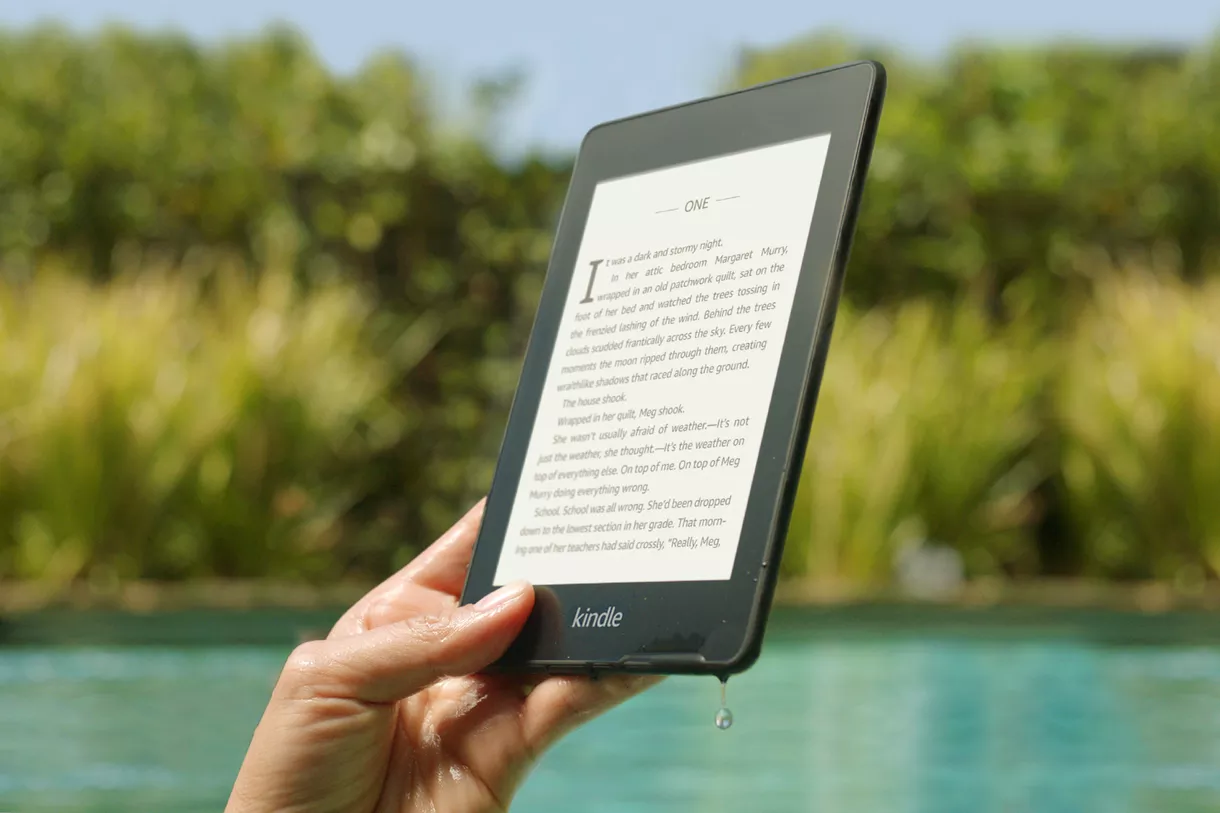 Image credit: Teleread
Especially throughout the CB period, more people across various ages and lifestyles seemed to have picked up reading in Singapore. The Kindle Paperwhite is a compact and lightweight e-reader that allows you to carry an entire library's worth of books everywhere you go, without the physical weight and bulk.
Unlike standard tablets and mobile screens, Kindles come with a glare-free display to ensure eye comfort even after hours of viewing. The device is also waterproof, so you can enjoy your favourite novel or self-help guide while soaking in the bathtub or having a dip in the pool. Get it from Amazon US (S$149.10) to save S$55.90, as opposed to local stores (S$205).
Kindle Paperwhite 8GB via Amazon US: S$149.10
Kindle Paperwhite 8GB via SG E-Reader Shop: S$205
Cashback reward earned with DBS Visa Debit Card: S$2.98
3. Bose Wireless Headphones - S$93.60 cheaper on Amazon US
A good pair of noise-cancelling headphones is crucial for WFH focus in rowdy environments, but blaring high volumes with ill-fitting audio gear spells hearing damage in the long run. Bose Headphones combine rich sound quality and effective noise-cancellation technology with a cushiony-soft fit, ergonomically cupping your ears like padded clouds.
The wireless QuietComfort 35 II model allows freedom of movement, so you can stay tuned to Zoom meetings even as you venture from room to room. It boasts a 20-hour playtime per full charge, and is available via Amazon US for S$405.40, saving you close to a hundred bucks as compared to buying it locally at S$499.
Bose Headphones QuietComfort 35 II via Amazon US: S$405.40
Bose Headphones QuietComfort 35 II via Harvey Norman SG: S$499
Cashback reward earned with DBS Visa Debit Card: S$8.11
4. iPad Pro - S$211 cheaper on Amazon US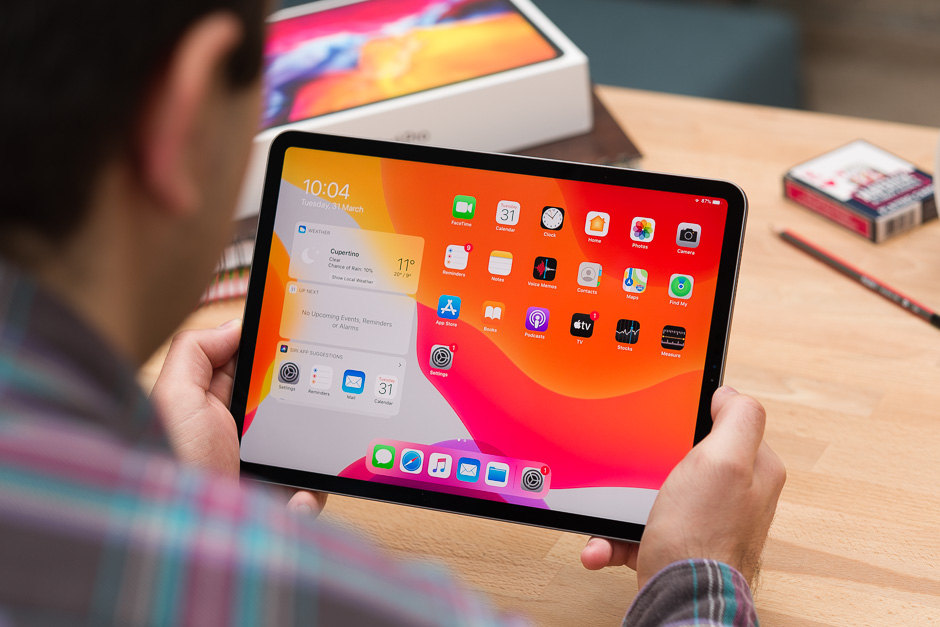 Image credit: Phone Arena
As Singaporeans adjust to WFH life and telecommuting as "the new normal", tablets have been added to the home office arsenal as a more convenient and portable alternative to desktop computers and bulky laptops. Apple's iPads are hailed as the OG, and the iPad Pro is apparently the latest and greatest model.
Sporting crisp edge-to-edge visuals in Apple's signature Liquid Retina display, it's also backed with ProMotion to ensure peak responsiveness whether you're sketching with an Apple Pencil or editing a lengthy text. Save a whopping $211 when you purchase it via Amazon US (S$1,288) rather than the Singapore Apple Store (S$1,499).
Apple iPad Pro 12.9-inch, 128GB via Amazon US: S$1,288
Apple iPad Pro 12.9-inch, 128GB via Apple Store SG: S$1,499
Cashback reward earned with DBS Visa Debit Card: S$25.76
Earn cashback rewards when you shop online in foreign currency
Besides the savings you get from purchasing the above items through Amazon US instead of local retailers, you'll also be earning 2% cashback rewards when you charge online shopping purchases in foreign currencies to a DBS Visa Debit Card. This means that on top of the Amazon US deals, your purchases will also be 2% cheaper.
Pro tip: On Amazon US, do remember to select USD as payment currency instead of the default SGD in order to enjoy cashback on foreign currency spend.
This means you can shop to your heart's content on platforms beyond just Amazon US, be it large-scale retailers or humble online businesses from each corner of the world, and earn cashback rewards while you're at it. Say hello to 2% cashback on online stores like Ebay, Taobao, ASOS, Alibaba and loads more.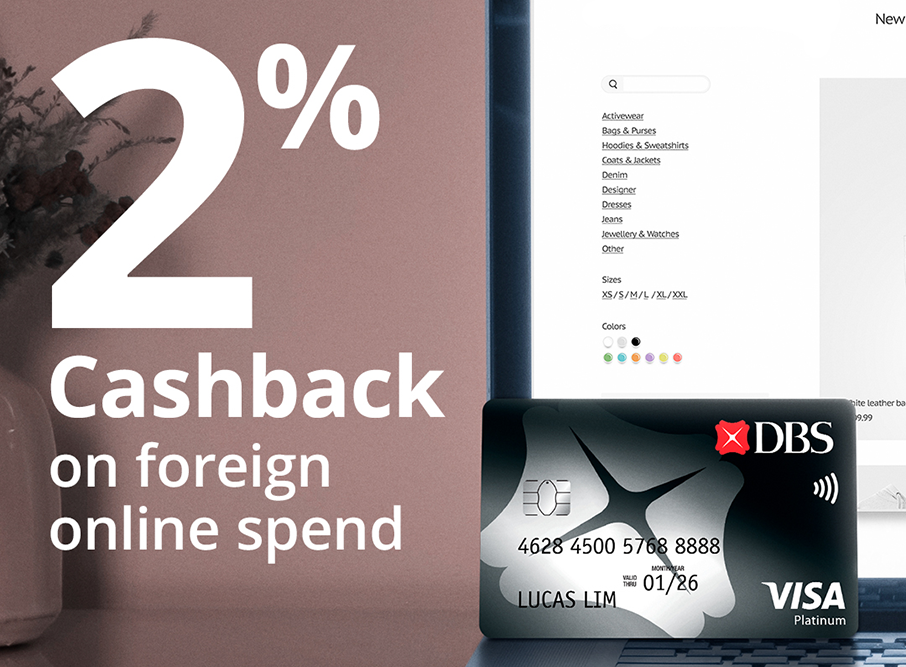 Image credit: DBS Bank
For bonus savings, link your My Account as the primary account to your DBS Visa Debit Card and pre-purchase foreign currencies to enjoy preferables rates. Foreign currency purchases will be charged straight to the respective currency wallet, and your paid-for and locked-in currency amounts mean you won't have to constantly keep a lookout for fluctuating currency rates.
Once international travel becomes a reality again, you'll also be able to use this on your overseas shopping sprees. The DBS Visa Debit Card waives off foreign currency conversion and admin fees for purchases both on- and offline, meaning no additional charges sneaking into your bill.
Eligible foreign currencies where you can enjoy waived foreign exchange fees include: Australian Dollar, Canadian Dollar, Euro, Hong Kong Dollar, Japanese Yen, New Zealand Dollar, Norwegian Kroner, Sterling Pound, Swedish Krona, Thai Baht and US Dollar.
Find out more about DBS Visa Debit Card cashback rewards here
Singapore dollar deposits of non-bank depositors and monies and deposits denominated in Singapore dollars under the Supplementary Retirement Scheme are insured by the Singapore Deposit Insurance Corporation, for up to S$75,000 in aggregate per depositor per Scheme member by law. Monies and deposits denominated in Singapore dollars under the CPF Investment Scheme and CPF Retirement Sum Scheme are aggregated and separately insured up to S$75,000 for each depositor per Scheme member. Foreign currency deposits, dual currency investments, structured deposits and other investment products are not insured.
Recommended for you