Online grocery delivery stores to shop at
Wondering where to shop for your groceries online in Singapore? Read on for our top picks of places that will deliver fresh ingredients to your doorstep with a click of a button.
What's more convenient than using your phone any time you want to buy groceries, pay and have them delivered? With retailers' rapid migration to digital technologies driven by the pandemic and the new normal, there's no real need to brave the crowds to get your daily groceries as you have everything you need at your fingertips. The big advantage of ordering groceries online is that you can attempt to be socially responsible and safe whilst browsing the virtual shopping aisles 24/7 without leaving the comfort of your sofa.
Get both fresh food delivery in Singapore and non-perishable produce delivered right to your door. Not only are you guaranteed to snag the items you need, this is also a smart way to support local supermarkets as well as local sustainable farmers and butchers, while also reducing your risk of exposure.
Plus, shoppers can take advantage of DBS/POSB Cards online deals and discounts at selected merchants when shopping.
To help you secure delivery slots for your grocery needs, here's a list of fresh vegetables delivery, seafood and meat suppliers, along with stores that offer other daily essentials we have compiled to ensure that you have endless possibilities at your fingertips.
Stay home and let the groceries come to you—Our picks of top online supermarkets in Singapore
1. Amazon Fresh
You don't have to wait till the weekend to stock up on groceries—Just head on to amazon.sg and add all the items you need into your cart from the comfort of your bed. They even cater to all dietary needs, from organic and plant-based to kosher. Oh, and don't forget to sign up as a Prime member to enjoy free delivery on all orders.
But that's not all—if you are an existing DBS/POSB Cardmember, or are planning to apply to be one, you will be treated to a special promotion happening every Wednesday on Amazon Fresh from 7 Jul – 29 Sep!
New users will get up to S$12 Amazon.sg Gift Card on Amazon Fresh (Limited redemptions weekly), while existing users will enjoy S$5 off with min purchase of S$60!
2. Cold Storage
Imagine this scenario: you get a sudden craving to cook a particular meal, only to realise you are out of the key ingredients. And on top of that, you want to finish off with a particular Argentinian bottle of wine that you don't have. Carving time out of your busy schedule while WFH or helping your kids with their online classes can be a tedious affair. Luckily, Cold Storage's online grocery platform can help you get this errand done without leaving your home. Orders above $59 qualify for free delivery.
3. foodpanda Shops
Looking to get your groceries in under an hour? Check out the variety of offerings on foodpanda Shops! This popular same day grocery delivery in Singapore has partnered with retailers like Cheers and FairPrice Xpress to bring you fresh groceries and household essentials all in one place. If an hour is too long for you, try Pandamart, Singapore's 24/7 online grocer that promises to deliver your items in less than 30 minutes.
P.S. for new users, get S$10 off your 1st order with a min. spend of S$15 by keying in promo code: DBSNEW21. For existing users purchasing above $25, get free deliveries by keying in promo code: DBS21XXX, (Promo code will be 'DBS21' followed by the first 3 alphabets of the month, e.g. In August, enter 'DBS21AUG')
Don't have a DBS/POSB Credit Card? Sign up now and choose the gift you want worth up to $200.
4. Kindness Mart
Shop while giving back to society with Kindness Mart's convenient social enterprise. Proceeds from every purchase will go towards aiding with various disadvantaged groups here in Singapore. On top of that, you also get free deliveries for purchases above $50— triple the reward!
5. NTUC FairPrice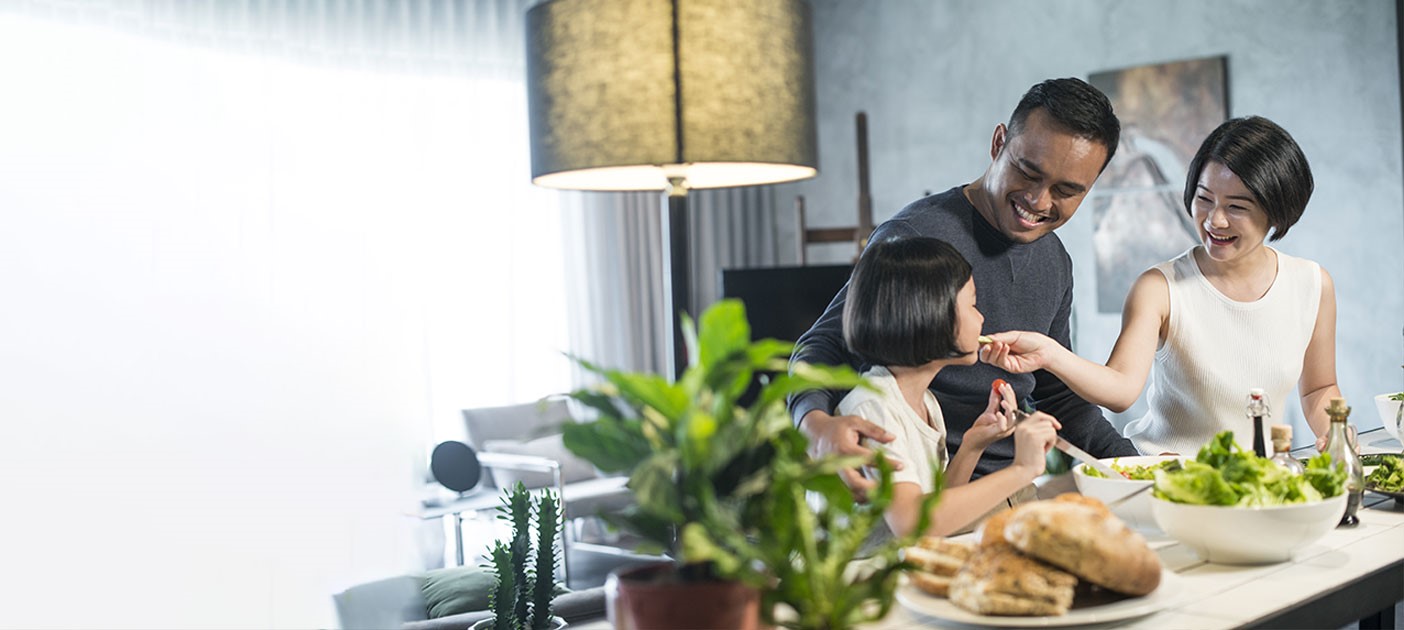 Yes, that's right—Singapore's most popular supermarket offers online orders and deliveries. NTUC FairPrice is a household name that has been around for years.
From everyday groceries to cravings beyond the standard items—NTUC has a wide range of international products that range from Korean snacks, Japanese grocery delivery to a variety of alcohol from around the world—they will deliver everything you need straight to your doorstep!
The best part—other than the experienced in-store shoppers who are trained to pick the best quality produce—is that there is no product price difference whether you shop in the stores or online, so you know you're getting the same great value no matter where you shop. In-fact, you can even receive your orders in as fast as two hours with FairPrice's Fast & Fresh service!
Don't forget to check out using your DBS Visa Debit Card, DBS UnionPay Platinum Debit Card, or your PAssion POSB Debit Card for 3% cashback!
6. Portopantry
For our Muslim readers looking for halal grocery delivery products, Portopantry is the place to check out. An online supermarket offering halal and kosher meat and seafood, fresh fruits, vegetables, bread and bagels, all the categories are perfectly labelled to make it easy for you to select what you need. Check out what they have here.
7. SuperNature
For those looking for organic, gluten-free, vegan, wheat-free groceries, you may rejoice! Get ready to shop for all of the above, including organic beauty products on SuperNature's online portal.
8. RedMart
A pioneer when it comes to providing groceries online, RedMart offers a huge selection of groceries both fresh and non-perishable, household essentials, baking supplies and personal care products, with flexible delivery time slots, and free delivery for purchases over $60! Oh, and for new users, get S$15 off your order with a min. spend of S$60*. Learn more here!
Don't have a DBS/POSB Credit Card? Sign up now and choose the gift you want worth up to $200.
Meat me Online— Fresh produce delivery in Singapore to satisfy your meat cravings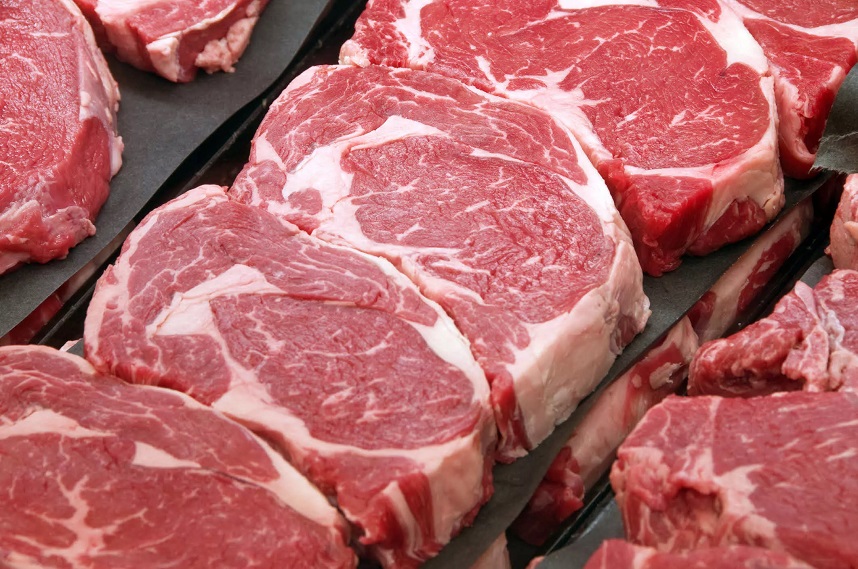 9. Classic Deli
Recreate restaurant-quality dishes at home with using top-notch quality ingredients like stellar whole duck foie gras, caviar and truffle-infused condiments from Classic Deli that are delivered right to your doorstep! Now, you can shop the best of the best behind the screen. This is international and local produce delivery at its best!
10. Frozen Meat
Looking to stock up for a big family? Check out Frozen Meat. This wholesale food factory outlet supplies an overwhelming amount of frozen beef, chicken, mutton, seafood and more. Just browsing through the website will have you wanting to add everything to cart! Also, deliveries are free with orders $60 and above.
11. Huber's
Ordering quality meat online can add up quickly, and it's hard to find a good steak at a budget-friendly price that won't break the bank—that is, until we stumbled onto Huber's. This family owned and operated establishment offers dozens of meats, from familiar beef, lamb, and chicken to hams, sausages and cold cuts.
12. Meat Pride
We take pride in our meats. Meat Pride's slogan is like music to our ears, as we do love a good slab of steak. If you're planning to stock up on fresh chicken to cook for a family of six, or planning a decadent steak meal for two, check out Meat Pride for their list of meat options. From beautifully marbled beef shabu shabu slices to chicken mid-joint wings, they have a wide variety to choose from. Free islandwide doorstep delivery with orders above $60.
13. Ryan's Grocery
If organic and free-range meat is what you want, then check out Ryan's Grocery and Butchery
Their meats are sourced from certified organic and free-range farms. They advocate a farm-to-table movement and therefore ensure the produce they offer are treated humanely. In addition to meats, Ryan's Grocery also houses a wide selection of wheat-free, gluten-free, dairy-free and preservative-free goods, including superfoods, organic greens and meat, healthy snacks and more that can be delivered to your doorstep everyday—including public holidays!
14. The Meat Club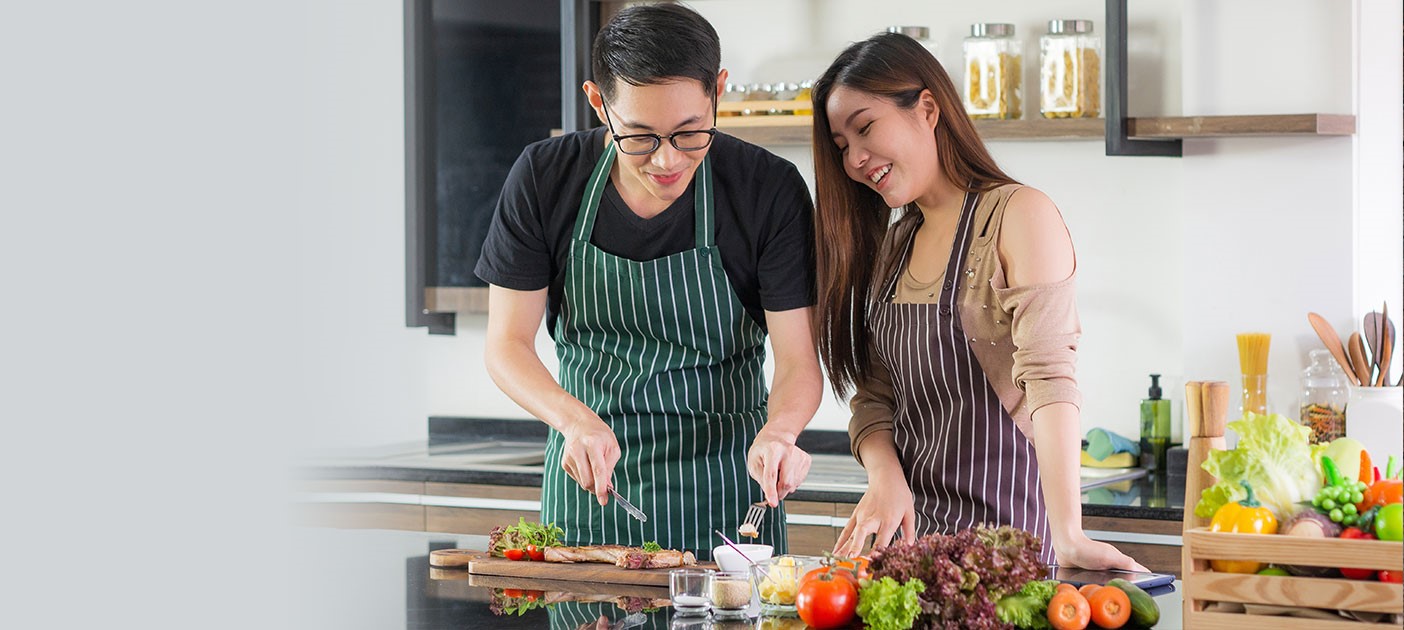 Planning a meat-centric dinner? Get The Meat Club on your case. This online meat marketplace offers a wide range of free range, grass fed, hormone free and antibiotic free products for every need that are specially and carefully sourced from suppliers in Australia. They import only what the market demands, with proteins including Australian cage-free chicken, Atlantic Salmon, WA Barramundi, free range pork, a range of gluten-free sausages and vegetarian burger patties.
If you are new to The Meat Club, you get $20 off with a minimum spend of $60 simply by keying in promo code TMC20.
Existing shopper? Fret not, as The Meat Club has something for you too. Get $5 off with a minimum spend of $90 by keying in promo code TMC5.
Bonus tip: Check out using your DBS Visa Debit Card, DBS UnionPay Platinum Debit Card, or your PAssion POSB Debit Card for 3% cashback!
SEA Your Options—Fresh seafood at your doorstep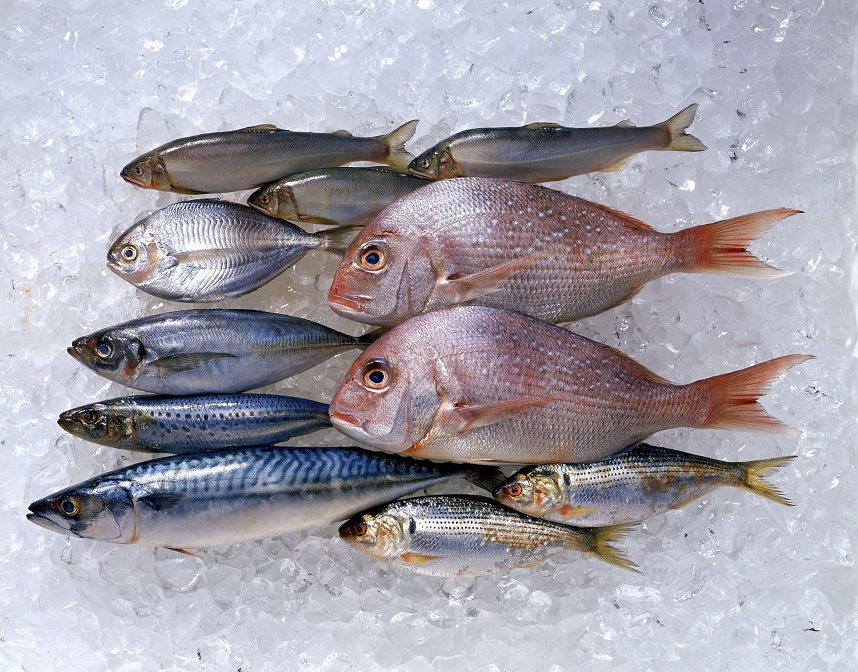 15. Dish the Fish
With premium seafood products from all over the world, Dish the Fish prides themselves on being able to offer their customers an assortment of different types of fresh fish delivery in Singapore, from Canadian wild salmon to Jumbo-sized Tiger Prawns. Go onto their site here and browse through their extensive list of everything you need for grilling, poaching, and pan-searing.
16. Kühlbarra
Swim over to Kühlbarra for the freshest ocean-raised barramundi in town, along with other seafoods such as salmon and prawns. Their produce are tested safe from mercury, and are 100% tested free of antibiotics and growth hormones.
Don't forget to use your DBS/POSB Card to get 10% off storewide with minimum spend of S$90! Simply key in promo code: KUHLDBS + First 6 digits of DBS/POSB Card (e.g. KUHLDBS123456).
17. SG Food United
A new E-Commerce platform that is solely endorsed by Singapore Food Manufacturers' Association (SFMA), Singapore Food United features all of Singapore Food Manufacturers' brands and products, while emphasising on promoting Singapore's food heritage.
The platform also unites and connects all local food manufacturers, making it easier for consumers to browse through what our local market can offer.
Check out using your DBS/POSB Card to enjoy 8% off site-wide with a minimum spend of S$40! Simply add promo code DBS8%OFF. For more info, click here.here.
18. The Seafood Market Place by Song Fish
It's hard to miss Song Fish's brightly-lit stores in neighbourhood malls, but what happens inside those stores are just as eye-opening. They are known for their massive supply of fresh and frozen fish, crustaceans, as well as shellfish.
You can check their website for the day's selection, as they've usually got more than a hundred different options online, including Deep-sea John Snapper, Golden Pomfret, Threadfin, King Salmon and premium Spanish Mackerel, as well as fresh prawns, lobsters and clams. They also have pre-cooked options, for those who don't feel like cooking. They also offer free delivery with purchases above S$100.
Remember to use your DBS Visa Debit Card, DBS UnionPay Platinum Debit Card, or your PAssion POSB Debit Card for 3% cashback!
19. TankFully Fresh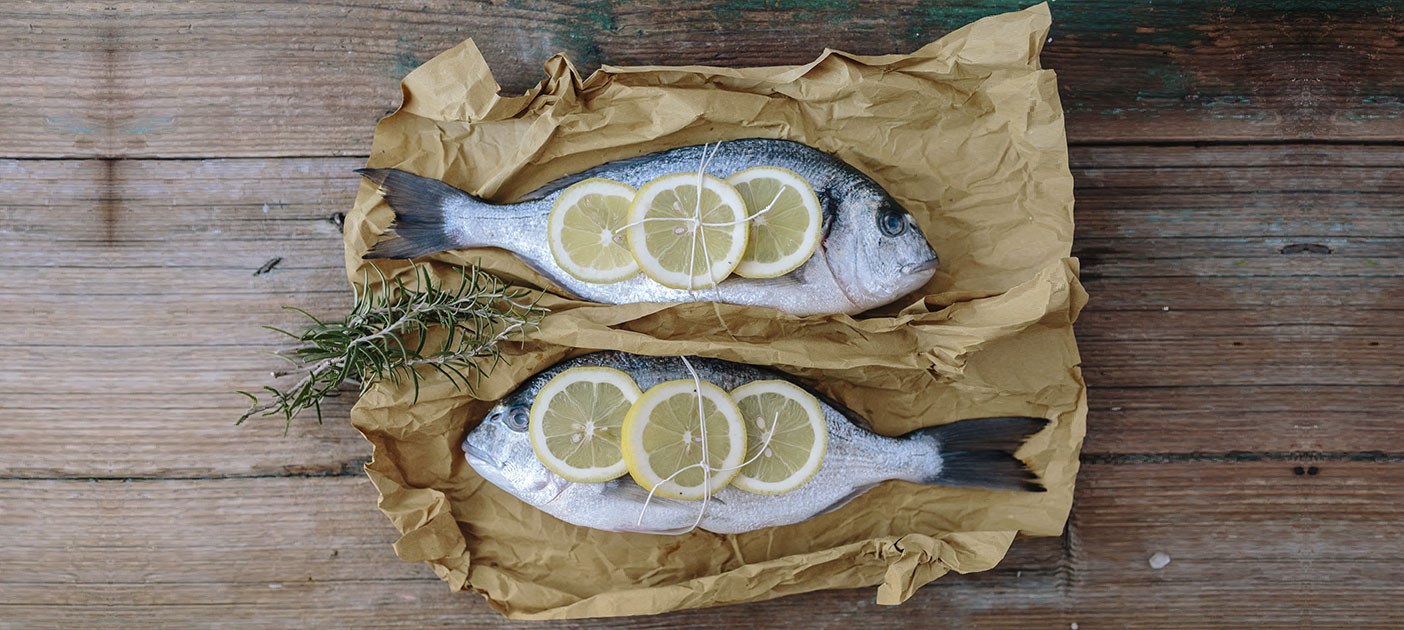 Local fishmongers have more seafood options on their online wet market than the supermarket, often including types of fish that are unique and often under-utilised such as the Small Leather Jacket fish, the Jones' Pony Fish, the Java rabbit fish. Plus, buying local allows you to support Singapore's commercial fishing industry.
Located in Singapore, and established in 1990, TankFully Fresh is an online seafood supply retailer kick-started by Sin Chwee Mini Mart. Founded by husband-wife partners, TankFully Fresh had since made tremendous strides developing from a small-scale fish stall to a one-stop seafood trade solution that imports and exports seafood. They aim to provide optimal convenience and the freshest seafood to your doorstep, islandwide, with no minimum purchase.
20. The Fish Prince
Stay safe at home and support your local fishmonger at the same time. The Fish Prince is a seafood stall in Ang Mo Kio that offers delivery services to Central, East and Northeast estates in Singapore. They only sell the freshest catch of the day, which includes wild snappers, salmon and threadfin, along with shellfishes like lobster, crab and crawfish, and offers sweet bundles for those who would like a variety of seafood. Check out their Facebook page to see what's on offer each day.
21. 9s seafood
When it comes to sourcing for fresh or frozen seafood delivered right to your doorstep, complete with either an insulated bag or styrofoam box to keep it as fresh as if you caught it yourself, look no further than at 9s seafood. This established seafood supplier started out decades ago as a roadside stall in Chinatown, and has since grown to sell both fresh and frozen seafood. Get vacuum-packed slices of fish, fresh prawns, crabs, oysters and even air-flown sashimi-grade ikura from Japan delivered to you from Tuesday to Sunday, 9AM- 4PM. Oh, and you get free delivery for all orders above $60!
There you have it! The best ways to get your daily essentials delivered to you, through reliable local vendors that let you have your cake and eat it too—without having to leave your couch.
Tell us if you will consider using our lifestyle banking tips

Recommended for you