5 Best Travel Hacks for Your 2022 Holiday
This article was produced in partnership with Tripzilla.
It was not too long ago when it seemed like the concept of travelling abroad was something that would take many more years to return. However, with many countries now transitioning to a more endemic phase, travelling overseas is gradually making a comeback, especially with the continued relaxation of border restrictions. What's more, Singaporeans also no longer need to take an on-arrival test upon returning. Simply put, it is finally time to start planning your next trip!
Travelling in the new normal can understandably be overwhelming with more to prepare for. It's no longer as easy as booking your flight and accommodation and setting off. If anything, the last two years have taught us that travel is always in flux. Put simply, it's good to be mindful of and be prepared to deal with unforeseen circumstances if you're planning on going overseas.
Here are five must-know travel hacks for your next getaway.
1. Keep informed of local restrictions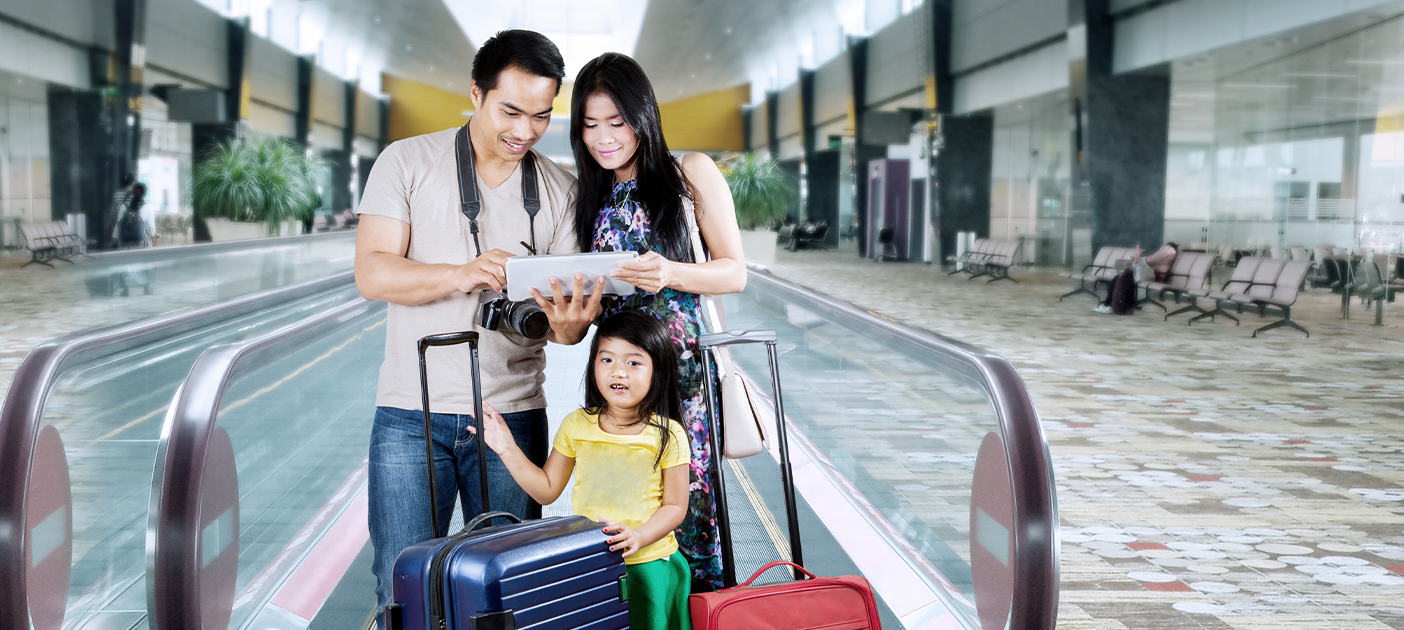 It's important to stay updated on the official guidelines of COVID-19 restrictions. This is especially so if you're travelling to more than one country or city, as restrictions can differ from place to place.
For example, restrictions on mask-wearing, checking into places, and social distancing are not always the same everywhere. New South Wales in Australia, for instance, still requires mask wearing on all public transport and waiting areas, hospitals, and the airport. On the other hand, Western Australia only requires mask-wearing at hospitals and the airport.
To keep up to date with the latest travel restrictions, it is always best to check out the travel authority websites of the respective countries, even if you think you already know what to expect. The last thing you want to do is accidentally flout COVID-19 restrictions while travelling, right?
2. Choose a flexible travel plan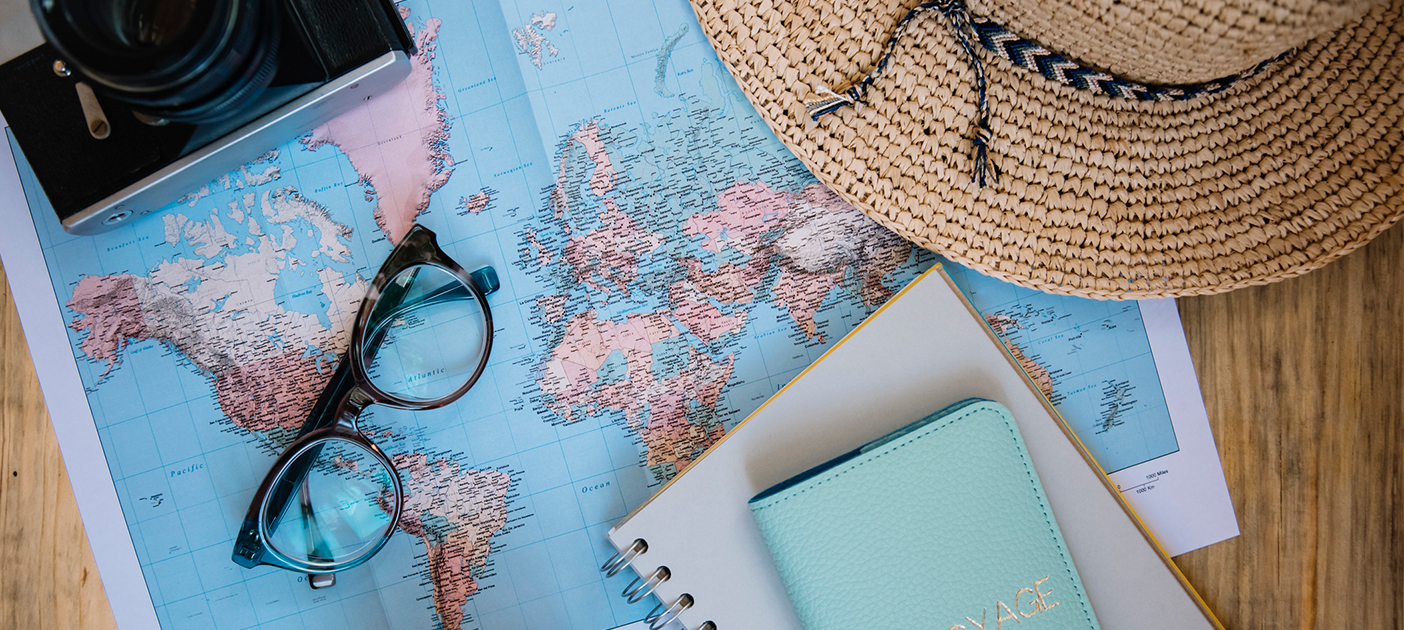 We all understand the desire to book the cheapest flight or hotel, especially during the tourist season. However, these flights might have more stops in between or limited seats available, and the hotels might not offer a lot of benefits in terms of making your stay more comfortable and stress-free.
More importantly, these flights and hotels often don't allow you to change your booking dates. If the pandemic has taught us anything, it's that travelling during this time can be quite unpredictable, and not always in a good way.
That is why it is worthwhile to spend a bit more on a flight or hotel that would allow you to be flexible with your travel plans or offer a free refund or cancellation should the unthinkable happen. That way, if indeed you or a family member catch COVID-19 and can't travel on the initial date, you'll still be able to shuffle your plans around.
Book your long-awaited holiday with DBS Travel & Leisure Marketplace today!
You can conveniently compare the airfares and room rates on one platform. Plus, enjoy 2x more value when you offset your travel bookings with DBS points, as well as complimentary COVID-19 coverage for you and your accompanying travellers, so that you can travel with a worry-free mind.
You can conveniently compare the airfares and room rates on one platform. Plus, enjoy 2x more value when you offset your travel bookings with DBS points, as well as complimentary COVID-19 coverage for you and your accompanying travellers, so that you can travel with a worry-free mind.
3. Get travel insurance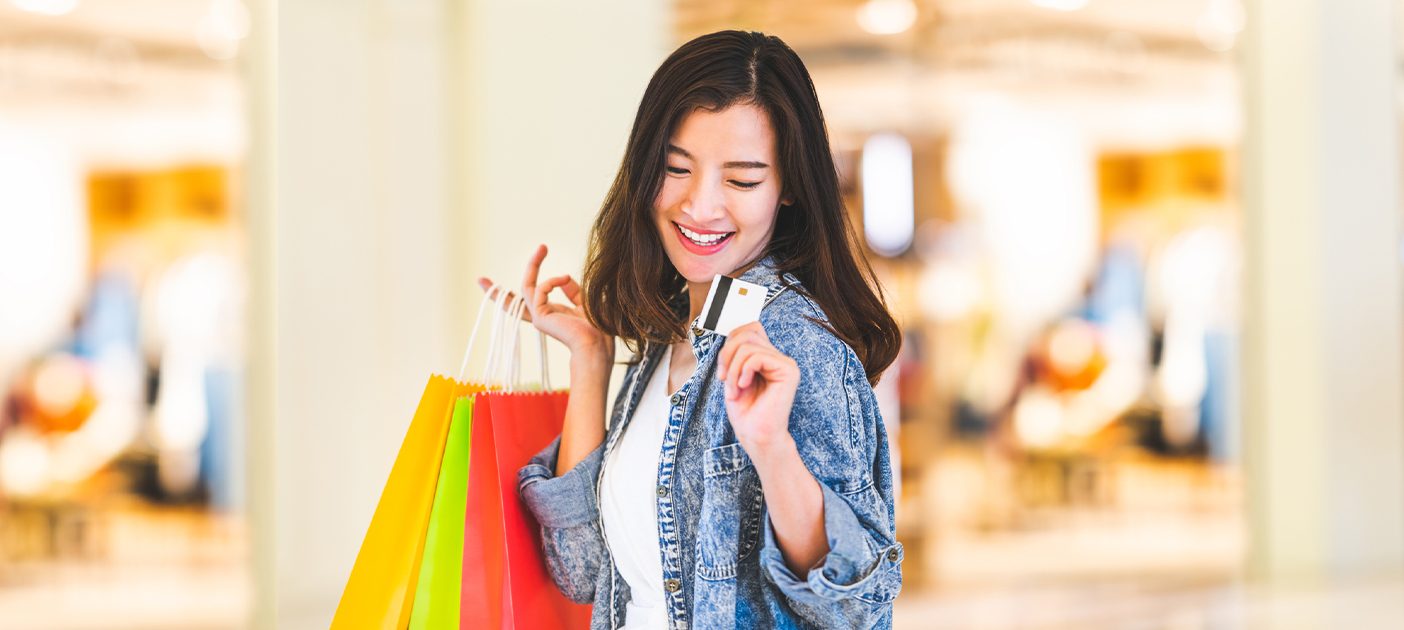 Compared to the pandemic postponing your trip, a much more daunting scenario is falling ill while you're travelling overseas. That would mean high medical expenses, hospital confinement, and quarantine — all of which you'll need to fork out money for, on top of the initial cost of travelling. This is where insurance comes in to mitigate such risks.
With TravellerShield Plus, you can have peace of mind while travelling! On top of the comprehensive COVID-19 coverage, you can enjoy cover on common claims such as medical expenses incurred overseas and upon return to Singapore, as well as other travel issues like journey cancellation and loss of or damage to personal property and baggage. You can even add on the Pre-Existing Medical Condition benefit for conditions such as asthma, diabetes, heart conditions, and more.
Even when travelling during this time, a holiday should be a way to de-stress and relax, not the other way around. With a comprehensive insurance package, you'll be able to rediscover the joy of travelling without needing to worry about being unprepared for unexpected circumstances!
4. Invest in a multi-currency card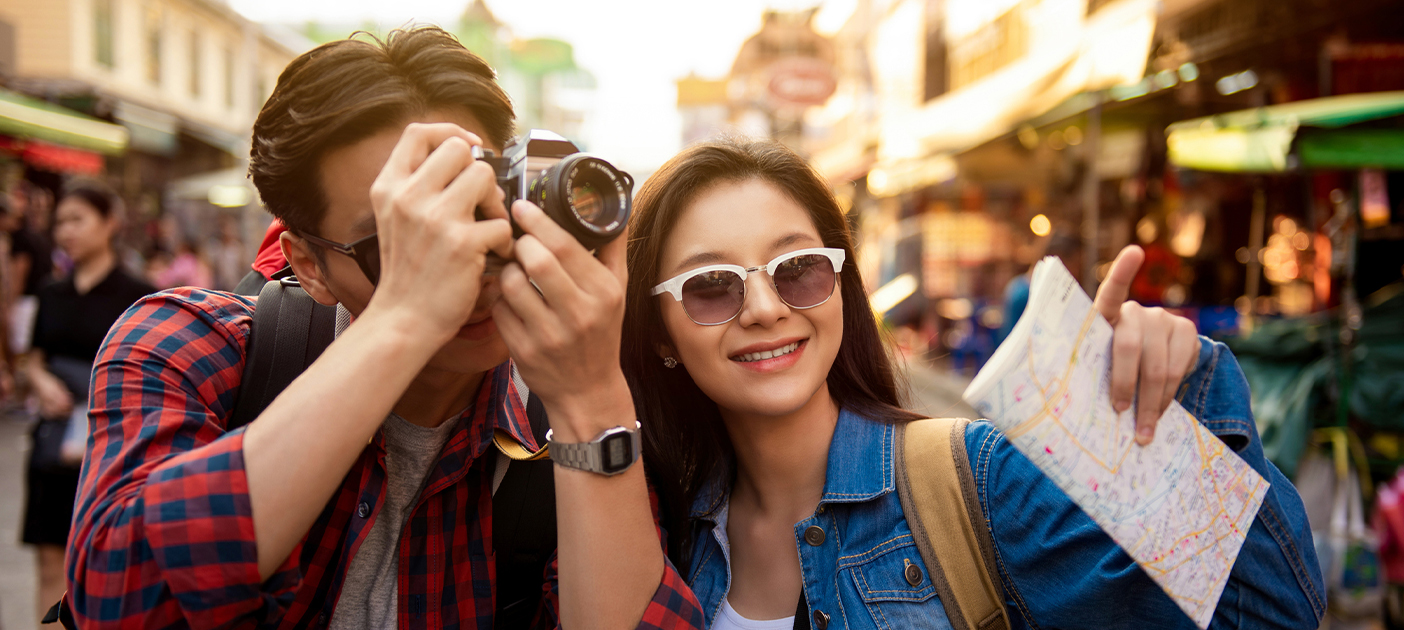 Contactless payment is the primary mode of payment nowadays, and this should apply when you're travelling, too.
The DBS Visa Debit Card is a multi-currency card and one-stop shop for all your overseas expenses. It allows you to earn benefits like cashback while spending without any foreign exchange fee when you link your desired multi-currency account as the primary account to the card. Think of it as getting something back while you spend and enjoy your holiday. Sounds like the best of both worlds, doesn't it?
What's more, having a multi-currency card makes payment so much easier and safer in this current environment. That's because by using contactless payment, you minimise your exposure to other people and objects beyond your own.
5. Double-check attractions and consider lesser-known spots
Making a list of things to see before travelling to your holiday destination is a must. But, remember that over the past two years, some tourist attractions might have undergone a major revamp like closures, different operating hours, or a relocation. The last thing you want is to have your sights set on an attraction, only to get there and end up disappointed.
For instance, Japan's Gundam Cafes have all permanently closed in Jan 2022 due to the travel turndown. But not everything is doom and gloom! During the pandemic, there were certain attractions that quietly opened too, such as Universal Studio Japan's Super Nintendo World!
So, before you travel to a specific location during your trip, make sure to do a quick search online to see if the place is still open or if there's something newer than you fancy.
We understand that travel anxiety can hold back even the most adventurous souls. Hopefully, with these travel tips and DBS' comprehensive travel offerings like insurance and flexible bookings, you'll feel a little more secure about finally going overseas.
Disclaimers
Complimentary Travel Insurance and TravellerShield Plus are underwritten by Chubb Insurance Singapore Limited ("Chubb") and distributed by DBS Bank Ltd ("DBS"). It is not an obligation of, deposit in or guaranteed by DBS. This is not a contract of insurance. Full details of the terms, conditions and exclusions of the insurance are provided in the policy wordings and will be sent to you upon acceptance of your application by Chubb.

These policies are protected under the Policy Owners' Protection Scheme which is administered by the Singapore Deposit Insurance Corporation ("SDIC"). Coverage for your policies is automatic and no further action is required from you. For more information on the types of benefits that are covered under the scheme as well as the limits of coverage, where applicable, please contact Chubb or visit the General Insurance Association or SDIC websites.