Travel hacks for family holidays
Planning for a holiday with the entire family in tow can be tricky, especially if you have young kids. And with other families vying for the same school holiday slot, what do you do? Here are some travel hacks that can help.
Where to go
Go eclectic. If you're not looking forward to jostling around with other tourists, try a different destination. You could explore the side of Asia that's lesser known. Love beaches? Koh Rong Islands in history-rich Cambodia boasts one of the most pristine and beautiful islands in the world, with an aerial adventure park that's great for teenagers. Island-hopping your type of thing? El Nido in the Philippines has 45 exotic, charming islands waiting to be explored.
Hunt for bargains before you go. There are a multitude of deals to be found online, from pre-sale tickets, family packages, tourist passes, and promo codes. What's more, it helps lock down your itinerary early and definitely beats having to queue up at the destination itself.
Where to stay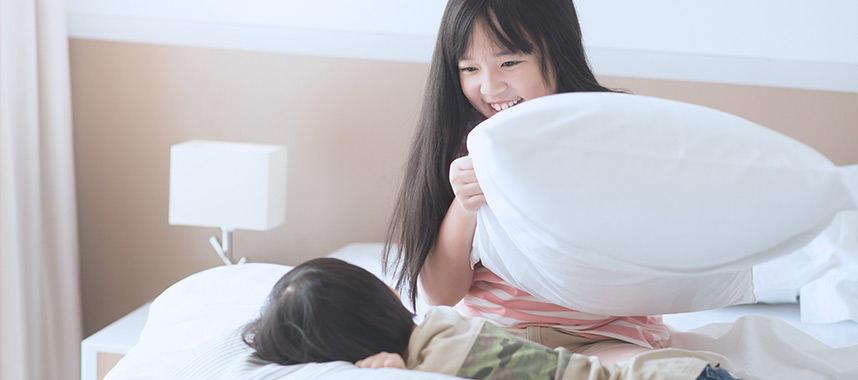 Check hotel reviews from other families. Those travelling as a family have different needs and expectations from solo travellers, or couples. While researching your accommodation options on aggregators, filter the traveller-type reviews by 'Family' to see what other families said about a certain hotel.
Private, but not separated. If you are travelling in a multi-generation group with your parents and your children, check with your hotel if they have connecting rooms so that the family can stay together yet have some privacy. Bonus – most grandparents will love to have the chance to baby-sit, so you might even have some time to slip away for an evening out.
Getting there, getting around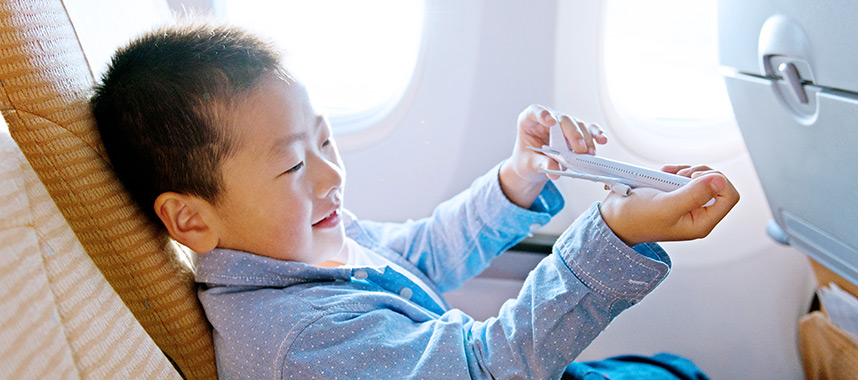 Book early and choose your seats. If you are travelling with a baby or toddler, be sure to book your flights early to reserve an infant bassinet or window seat. If flying budget, purchase your preferred seats beforehand to ensure the family sits together. Plus, if your kids are prone to feeling nauseous on flights, the seats nearer the plane's wings are the most stable.
Prep for the flight. While some kids are old enough to handle flights like a champ, the younger ones might need a bit of prepping. Prepare snacks for the flight duration and get your children to chew on gummy bears to deal with the uncomfortable ear popping during take-offs and landings. Be sure to have toys on hand to entertain your child. And if your child needs special medication, be sure to bring some onboard, with sufficient quantities to last through the entire trip.
Board me first. Let your airline know beforehand that you're travelling with young children as most airlines will prioritise families during boarding.
Leverage the sharing economy. These days you can Uber or Grab in hundreds of cities, with the option of choosing a bigger car to fit the whole family in. The best part? You don't have to lug around cash for payment. Just charge it to your credit card – some credit cards let you earn more points for overseas spend.
What to do there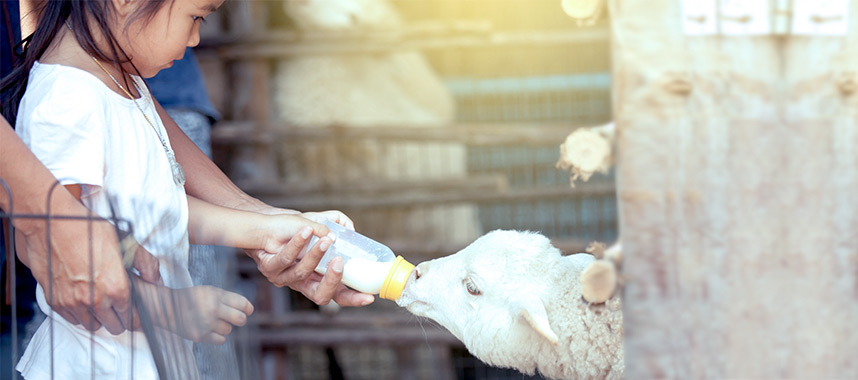 Don't pack it in. Have a plan, but don't over plan either. Leave some gaps around your timetable for unexpected discoveries along the trip.
Eyes off the screen, and on the scene. Encourage everyone to be present in the moment. If work is urgent, assign 'mobile time' where everyone gets to use their devices for a certain duration each day. Remember, you're on holiday!
Kid's eye view. Get your kids to start a travel journal or scrapbook-diary, and have them to write or draw the highlight each day. For extra special memories, give them a small digital or disposable camera for them to take their own photos.
The world is your classroom. Find activity kits, available at larger museums or galleries, and encourage your kids to ask questions about the local culture, sights and sounds. Let the kids relax, have fun, and learn, all at the same time.
When the planning is all said and done, don't forget to protect your vacation with travel insurance for your family before you go. This will save you time, money and trouble when unexpected events, such as plane delays and lost suitcases, happen.
For your travel needs