Travel solo like a pro
Singaporeans love to travel. In 2016, Singaporeans went for an average of 5.2 trips overseas in a year. While most trips are to familiar places, especially around Asia, Singaporeans are exploring cities further out as well, some even to far-flung destinations with exotic names (Fjaðrárgljúfur, anyone?).
When you venture off the beaten trek by yourself though, you might be exposed to greater risks. Read on to find out how to keep safe when travelling solo.
Train up your street-smart muscles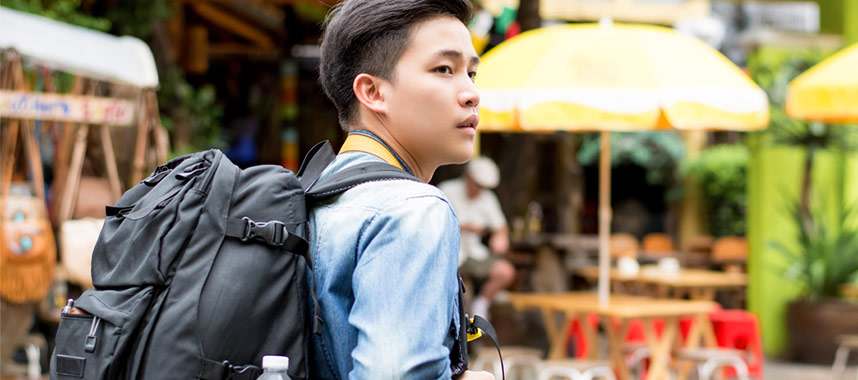 No, we don't mean enrolling in a muay thai crash course right before your trip. We're talking about developing a keen awareness of your surroundings. With low crime rates in Singapore, it's normal for pedestrians to walk around neighbourhoods busy texting on their mobiles, minding their own business. The situation can be quite different in other countries, even developed ones. Ever seen an action movie where the cops chase down the bad guy, who ends up pulling an unsuspecting tourist from the crowds for cover? Lesson learnt: Scan your surroundings and keep a constant lookout for villains (be they reel or real).
And now for some pro tips:
Read up on that area
Find out the crime rate and common scams in the area you are visiting or staying, in order to be better prepared. Know which areas to avoid, and what you should or should not do. If other travellers have specifically warned against travelling to an area alone, heed the advice.
Learn to recognise potential danger
Train yourself to instinctively look for exits whenever you enter a new, unfamiliar area. Even better, mentally demarcate a 'safe space bubble' around yourself, and learn to note down characteristics of people who enter this physical space.
Keep the phone away—and secure
When overseas, constantly playing with your mobile, leaving it in your back pocket or on the restaurant table, can make you the target of snatch thieves. So make it a habit to tuck your phone securely into your bag, or a pocket that snatch thieves can't easily access.
Keep items in the same place, always
Are you one of those who habitually rummages through your bag to find your keys, wallet or phone? Condition yourself to always keep your items in the same space each time. If your travel bag has many compartments, train yourself to be familiar with what's kept where. Bonus, you'll always have your travel pass handy when you exit, avoiding the awkward doorway bag shuffle.
Stash your money out of others' sight
Thick wads of cash will naturally attract people's attention. Bring out only a little more than you need for the day, and do not put all your money together. Consider opening a multi-currency account, which lets you exchange money at preferred rates, and spend or withdraw money in local currencies with a linked debit card.
'Functional' doesn't mean 'fashion disaster'
Headed to that underground speakeasy bar deep in Harlem? Dress and pack appropriately for the visit – pockets that zip, and the latest sneakers that pass both fashion and quick getaway tests.
Share with friends
Travelling solo doesn't mean cutting off all contact with family and friends. If you're going off-grid on a day-long hike, be sure that someone knows about the trip – from the hostel staff to your family back home. Be sure to keep them informed on when you'd be back from your trip too.
Act like a local
Or at least try to look like you are street-smart wherever you are. Don't look lost. You will be an easy target if you take to the street looking like a wandering tourist in constant need of help. Talk to strangers, but be careful of who you talk to.
Talk like a native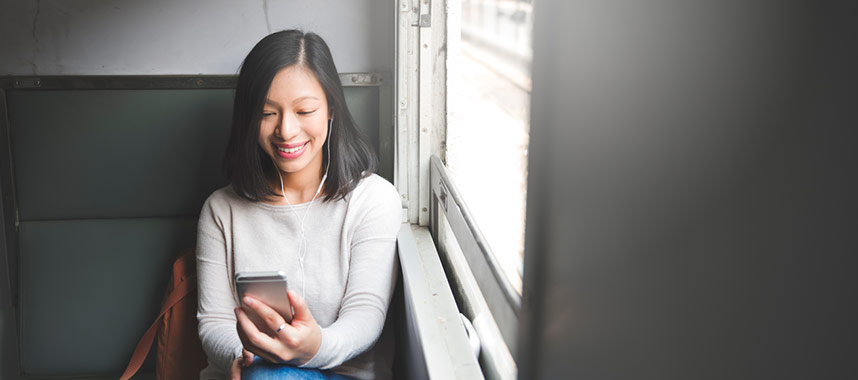 Don't speak the local language? Consider getting a local prepaid SIM card for your phone. Not only would a local SIM card allow you to make emergency calls or access destination maps, you'll even be able to use apps that can live translate local languages. Just point your smartphone at the menu, and instantly get a translation. Hopefully this will give you fewer unwanted surprises the next time you order the local food delicacy.
Build up an immunity against loss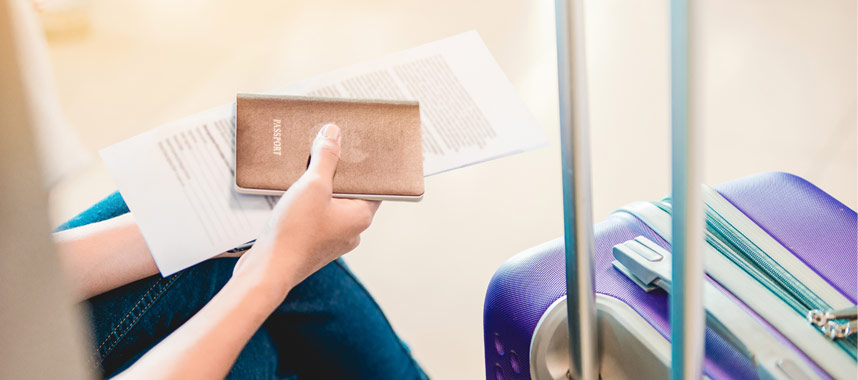 Even if you're Little Miss Careful, accidents could happen on the best planned trips. There are several steps that you can take to minimise the inconvenience of losing important documents like your passport, visas or even your transport tickets. Got a photo of your passport in your phone? Do one better by uploading it to a cloud storage service. That way, if your phone happens to be misplaced, you'll still be able to retrieve your document records from any computer with internet access.
In case of emergency
We carry our phone everywhere. So it can be our lifesaver should we run into any mishap when travelling alone. Consider having some 'in case of emergency' information saved as your phone screensaver or wallpaper, that can be retrieved from your phone's locked screen. A simple list could include any medical conditions, allergies, blood type and emergency contact.
Recuperate quickly from mishaps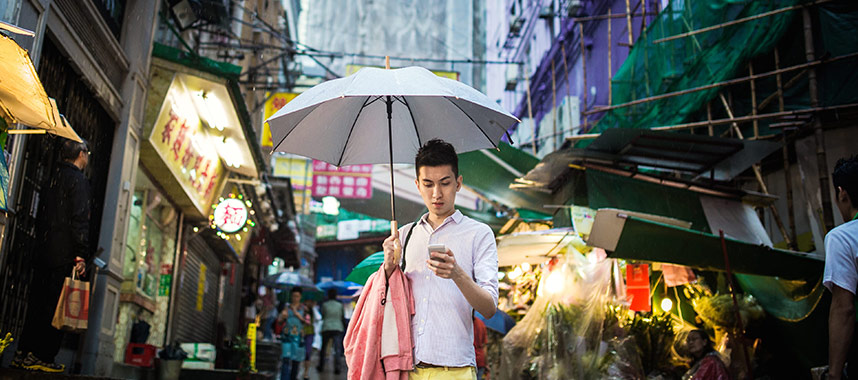 If an accident should occur during your trip, the best protection against personal loss would undoubtedly be a comprehensive travel insurance plan. Before signing up, be sure to match your planned activities against the coverage offered – some plans exclude activities such as bungee jumping and scuba diving. And in the interim while your insurer is working on the claims, it always helps to have a plan B, especially if you're alone in a distant country.
Note down the contact details of the Singapore embassy or consulate in your destinations in order to facilitate reporting of loss of travel documents. And, prior to your trip, arrange with family or friends who could potentially wire money over to cover for loss of your travel funds. If you have digital copies of your travel documents, get in touch with the airline or train operator to see how to arrange for replacement tickets. Official reports are typically needed for your claims, so be sure to keep your filed police report safely.
Travelling solo can be deeply rewarding, giving you much needed space to think, reflect and discover yourself. You'll just need to pay closer attention to your surroundings, be aware of your actions, and plan ahead. Our final advice? Don't forget to bring along a sturdy selfie stick.
DEPOSIT INSURANCE SCHEME
Singapore dollar deposits of non-bank depositors and monies and deposits denominated in Singapore dollars under the Supplementary Retirement Scheme are insured by the Singapore Deposit Insurance Corporation, for up to S$75,000 in aggregate per depositor per Scheme member by law. Foreign currency deposits, dual currency investments, structured deposits and other investment products are not insured
Power up your trip with these