What Type of Local Tourist Are You?
International travel may still be out of the question due to the ongoing COVID-19 situation, but we can make the best out of it by revisiting the beauty of our own country.
Now, as restrictions are gradually easing, we can take this opportunity to rediscover our Little Red Dot — after all, it's unlikely that we've managed to explore every nook and cranny or dining destination in Singapore.
This period of rediscovery is also for ourselves. It's time to revisit what inspires us when we travel, and what our travel goals are. Here are some types of local tourists that we could perhaps identify with:
Type of traveller: Weekend Traveller
Nothing quite beats the feeling of being in a luxurious home away from home, enjoying the creature comforts that life has to offer, with meals and laundry all taken care of.
There's a large, inviting pool at your doorstep; delectable fare meticulously prepared by top chefs; and an expansive King-sized bed with 1,000 thread count Egyptian cotton sheets waiting for you at the end of your day.
With the Singapore Tourism Board's announcement in July 2020 that hotels can now apply to provide accommodation to guests for the purpose of leisure, this means that staycations are now a "Go"! Check out the latest list of approved hotels.
Where to stay
Pamper your family with a dream staycation at The Fullerton Hotels' well-appointed properties here — The Fullerton Hotel Singapore and The Fullerton Bay Hotel Singapore. These five-star luxury hotels are rich in history, with the former having been gazetted as a National Monument since 2015.
From your room, enjoy a panoramic view of the Singapore River or Marina Bay; and head out to dine at excellent Chinese restaurant Jade, have high-tea at the picturesque The Courtyard, or local and international specials at La Brasserie.
If you prefer something edgier, with a touch of old-world glamour and five-star class, pack your overnight bags. Destination: The Warehouse Hotel. The boutique hotel in a historic godown opened its doors in January 2017. It boasts fine Mod-Sin (modern Singaporean) dining, gorgeously designed rooms with a view of the Singapore River, and more.
Stay safe
It's good to unwind when on staycation, but with the coronavirus still making its rounds in the community, we can't be lax when observing safe distancing guidelines.
Here are some tips:
We may want to strike up a conversation with fellow guests or hotel staff, but during such a time, it's best to keep to ourselves. Engage others only when necessary.
Hotels are required to stagger timings for guests to be at common areas such as the pool and lobby, but we will also need to do our part and try not to use facilities during peak hours.
There will be rigorous cleaning and disinfecting regimes in place, but we will also need to observe good personal hygiene such as frequent hand-washing to safeguard our own wellbeing.
And as always, wear a face mask in common areas, check-in via SafeEntry, use the Trace Together app, and limit your group to five people.
Type of traveller: Foodie
When planning a holiday, you star all the famous food places on Google Maps and plot your restaurant route before anything else. It doesn't matter if you can't climb the Eiffel Tower, but you absolutely, absolutely need to score a seat at Benoit, a traditional Parisian bistro now run by celebrated chef Alain Ducasse.
While "revenge eating" at your favourite restaurant may seem like a good idea now that dine-in is allowed, why not consider having your private fine dining experience in the comfort of your own home?
What to eat
Set the table and prepare the finger bowls for a crab feast from House of Seafood. If you're more of a meat eater, Wooloomooloo Steakhouse's premium beef will satisfy.
Or order in a virtual omakase experience from two-Michelin-starred Saint Pierre, which will be personally presided upon by the Chef in Black, Emmanuel Stroobant himself, via tele-conferencing app Zoom.
Type of traveller: Nature lover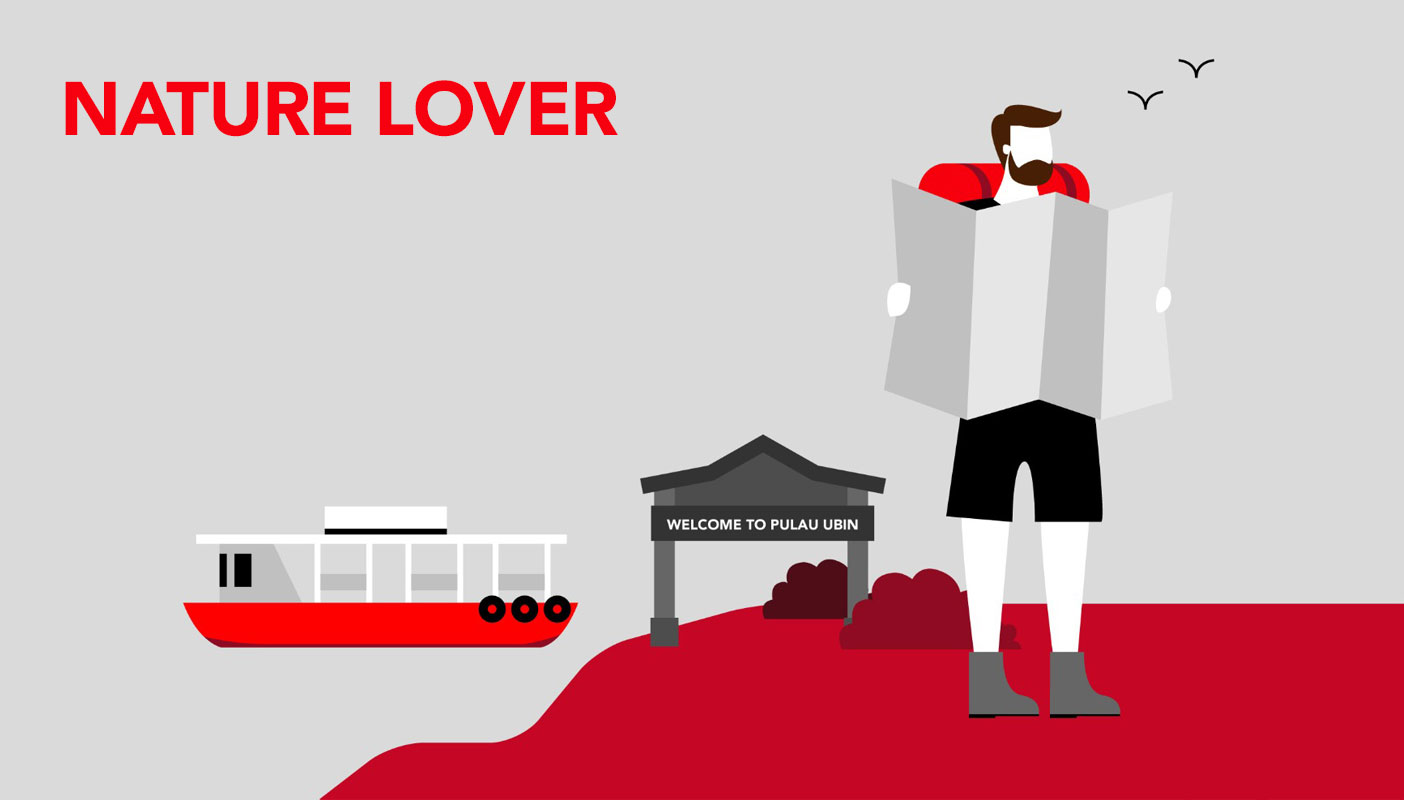 With restrictions easing post-Circuit Breaker, many local parks and beaches have reopened. For those itching to stretch their legs and explore the great outdoors again, this is great news!
We may not be able to scale a mountain in Bali or trek a Unesco World Heritage trail in Japan, but it's a good time to revisit local walking tours, go on heritage walks, embark on a nature route and more. Not only would we be getting some exercise and fresh air into our system, but we will get to know Singapore better and gain a deeper appreciation for how our tiny island came to be.
Where to go
While keeping our distance from others, we can still get closer to nature. The National Parks Board offers a comprehensive list of self-guided walks and cycling trails on its website. Several of these routes will take you through the lush greenery of our nature reserves — and do bring along your binoculars, as it's a great opportunity to spot hundreds of bird species and other signs of Singapore's rich biodiversity.
If you would rather go on a quest to uncover snippets of our country's history, go on a self-guided heritage walk. Find out more about the architectural diversity of Balestier, learn about pirates and coconut plantations on the Bedok Trail, and more.
Or you could hop on a ferry to Pulau Ubin for a dose of island life. Soak up its rustic charm and opt to explore the tranquil island sanctuary by foot or bicycle (the latter is speedier). Visit the old granite quarries and kampung (traditional village) and continue along the eastern trail for Chek Jawa Wetlands.
Do remember to wear a mask when outside of your home. If you're constantly out and about on a new trail, it's a good idea to carry a spare mask with you and some insect repellent as well.
And if you're tired after all that walking, you can also use DBS PayLah! to book a taxi ride home.
Type of traveller: Social butterfly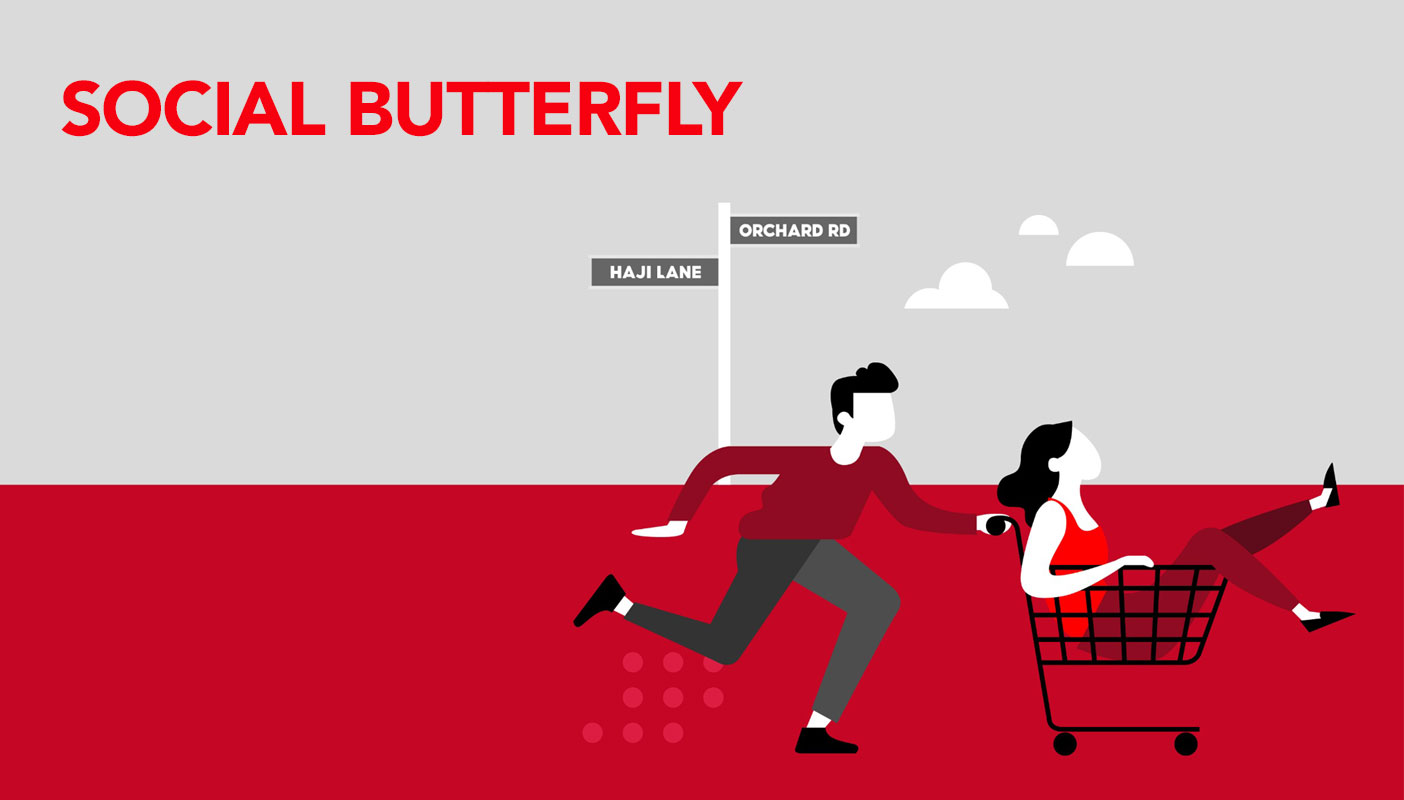 As someone whose social calendar is usually fully packed, the current pandemic sure is a downer for you. Now that restrictions are easing progressively, you want to do all the things that you used to do with your friends — shopping and eating out, plus looking for irresistible deals each month.
Top tips for dining out
To make the most out of your social interactions and to stay safe in this time of COVID-19, you can:
Make a reservation so you won't need to wait
Check out the menu online and decide in advance
Bring along a mask keeper for convenient storage of your face mask while you eat and drink
Use a contactless payment method
Search for dining deals on your DBS Card
Type of traveller: Shutterbug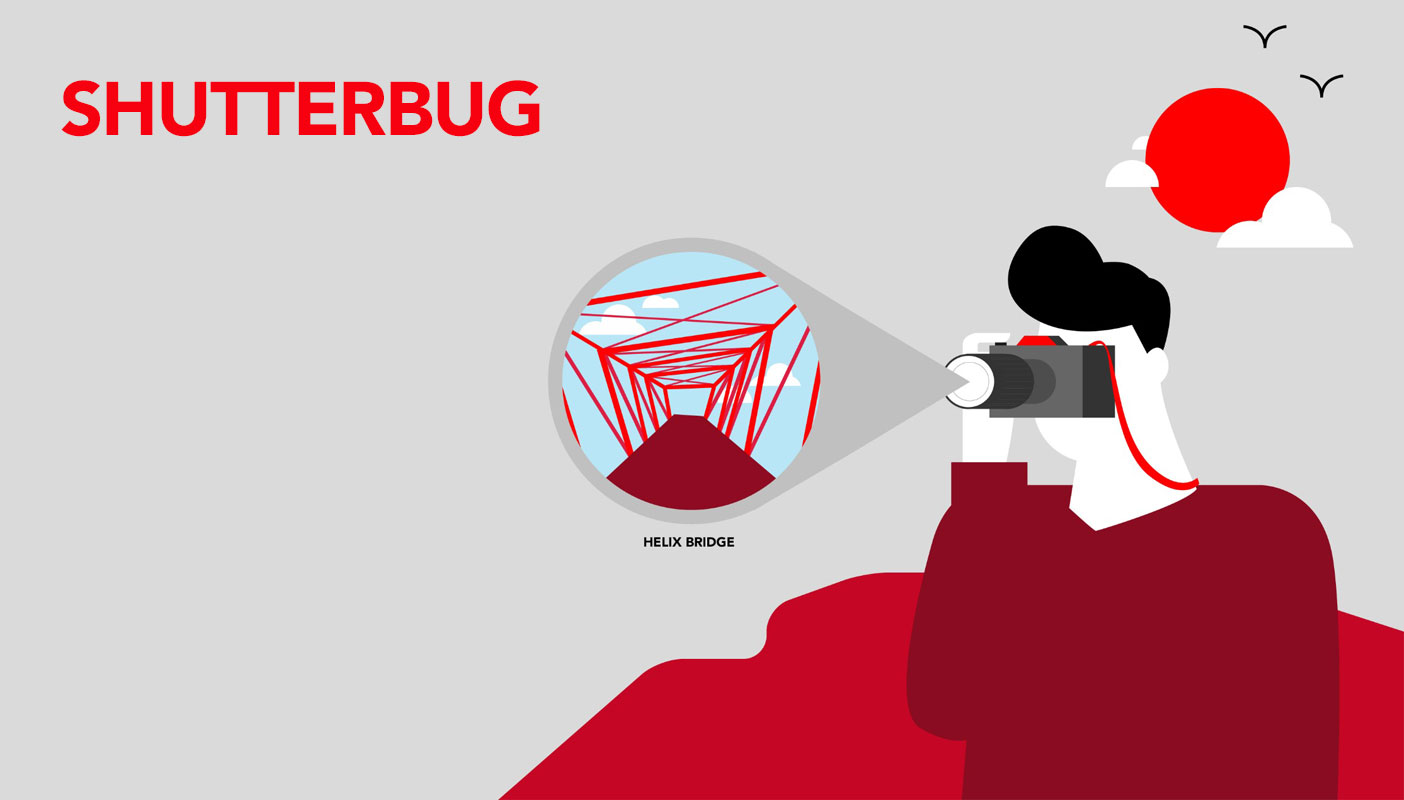 You're always the one with a camera (or two), whether it's a DSLR hanging around your neck, a Polaroid, a pocket-sized compact camera or your 108MP mobile phone camera with 8K video and a 100x digital zoom.
Taking photos is your jam, wherever you are. In Singapore, this means capturing new angles of both familiar and lesser seen sights — solidifying scenes of your home country whether it's people portraits in a local wet market, the current masked situation in public places, the stark difference of a neighbourhood playground before and during COVID-19 and more.
Photo-worthy sights
Some of these shots make it to your 'Gram as well.
Look through your lens at the stretch of colourful Peranakan shophouses at Joo Chiat, or capture the Helix Bridge in all its nighttime glory against the backdrop of the iconic Marina Bay Sands. Don't forget the close-up shots of the intricate architecture of Sri Mariamman Temple, and there's so many ways you can photograph the striking Lorong Halus pedestrian bridge in Punggol.
Type of traveller: Road tripping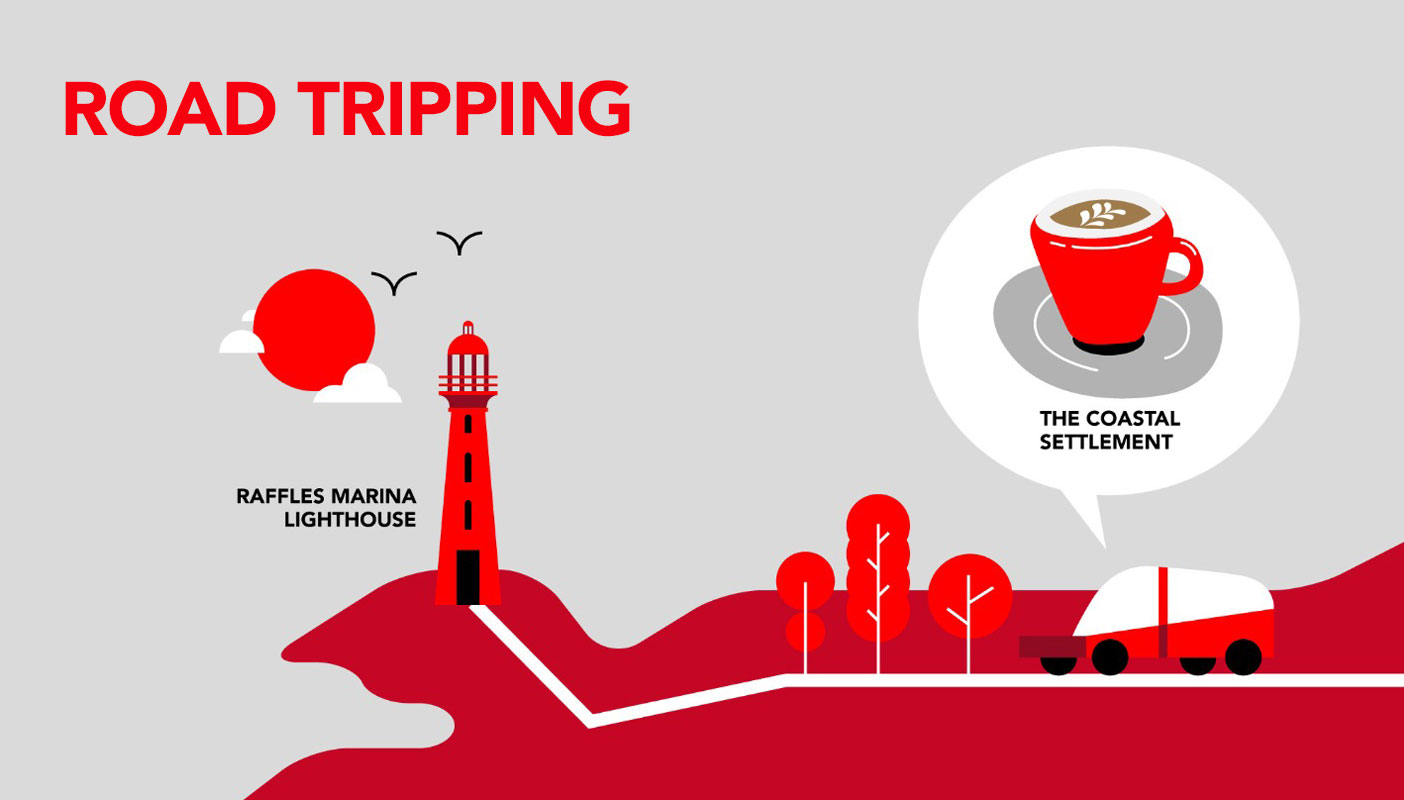 Last but not least, there are some of us who like to take long drives in the car, and plan road trips when we head overseas. Though Singapore may be small (we're no Great Ocean Road) but that doesn't mean we can't still go on a road trip adventure to the lesser-travelled reaches (read: ulu, or remote) of our island.
Where to drive
Set your GPS for 10 Tuas West Drive. You'll find yourself heading towards the Second Link, but a shopping trip to Johor Bahru can take a backseat for now. Your goal is the Raffles Marina Lighthouse, a 12m-high beacon that was built in 1994.
Hit the brakes on your busy life and make a trip to Kranji Marshes. The 56.8ha freshwater marshland, one of the largest freshwater marshes in Singapore, is home to unique biodiversity that includes over 170 species of birds, 33 species of dragonflies and 54 species of butterflies.
You could also visit our mainland's last remaining village, Kampong Lorong Buangkok. Be transported to olden Singapore, where people used to live close to nature in wooden huts with zinc roofs. Fewer than 30 families still live there, and you might spy the occasional chicken running around.
With a car, you can also plan a cafe-hopping spree to cafes in less accessible areas — a win for safe-distancing! The Coastal Settlement in Changi, Rider's Cafe at the Bukit Timah Saddle Club, and Wildseed Cafe & Bar in Seletar Aerospace Park are some choice picks.
While refuelling, don't forget to use your DBS/POSB Card to snag some petrol offers from SPC and Esso.
Type of traveller: Family with kids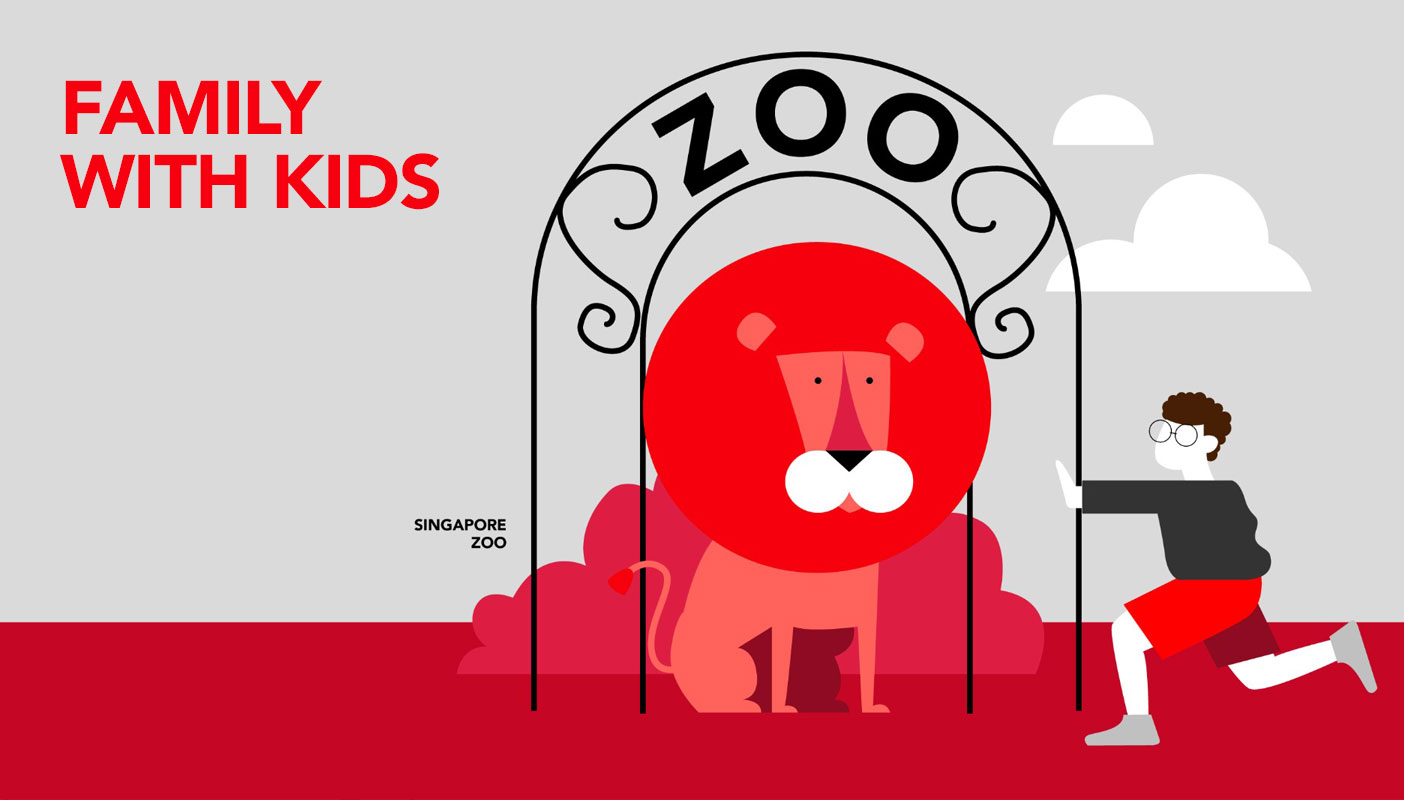 For the family travellers, why not take the folks on a local adventure?
Get closer to nature by visiting attractions such as Gardens by the Bay, or say hello to our marine and animal friends at the S.E.A. Aquarium or the Singapore Zoo. You could also go on a family movie outing, or treat your little ones to full-on fun at The Polliwogs.
Staying at home doesn't need to be boring either. Bond with your mini-me over an online shopping session. Check out the shopping promotions for POSB Everyday Cardholders.
Save time and energy by shopping for groceries online, and use this as an opportunity to cook or bake with your child. Through this fun family activity, you can teach your tot a new skill and even earn rebates on your POSB Everyday Card.
Which type of local tourist are you? Or are you a hybrid of a few, depending on your mood? It's nice to rediscover both your country and yourself, while having fun at the same time.
Although it may yet take some time for international travel to get back to normal, it sure is nice to know that there's still so much to do in our own backyard, here in Singapore.