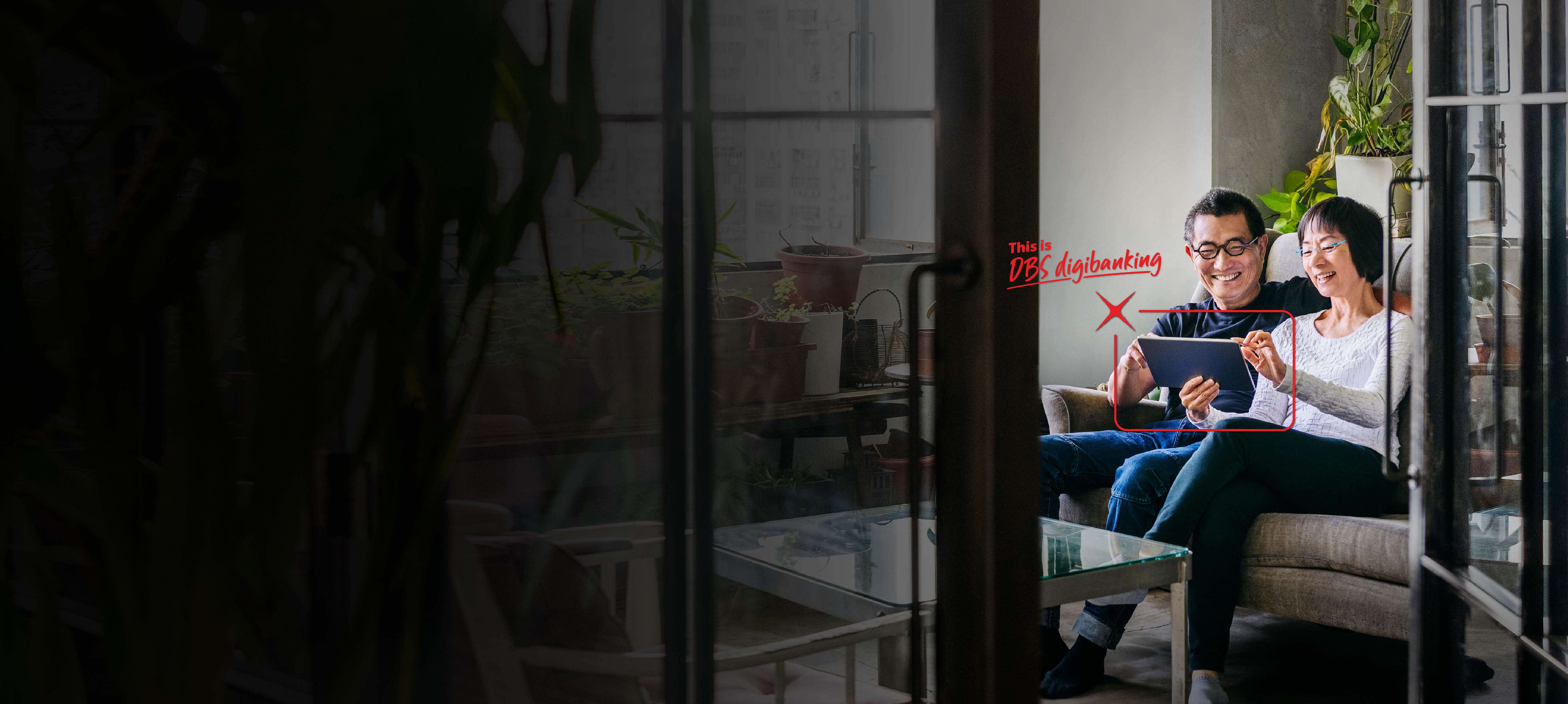 DBS Home Equity Income Loan
 
At a Glance
Looking to increase your income during retirement years? You could now do so by unlocking the equity value of your home.
The DBS Home Equity Income Loan lets you do just that, so you could participate in CPF LIFE or increase your existing CPF LIFE premium for monthly payouts for as long as you live. The best part is, you continue to own and enjoy living in your own home!
 
Why DBS Home Equity Income Loan?

Receive monthly payouts through CPF LIFE
The national longevity insurance annuity plan that provides monthly payouts no matter how long you live

No monthly loan repayments
The loan amount and accrued interest are payable only at loan maturity

Continue living in your own home
No need to move or sell your property

Flexibility to sell anytime
So you don't miss out on any potential opportunities
Need more information about CPF LIFE? Find out more here.
Want to apply or find out more?
Contact us
 
How it works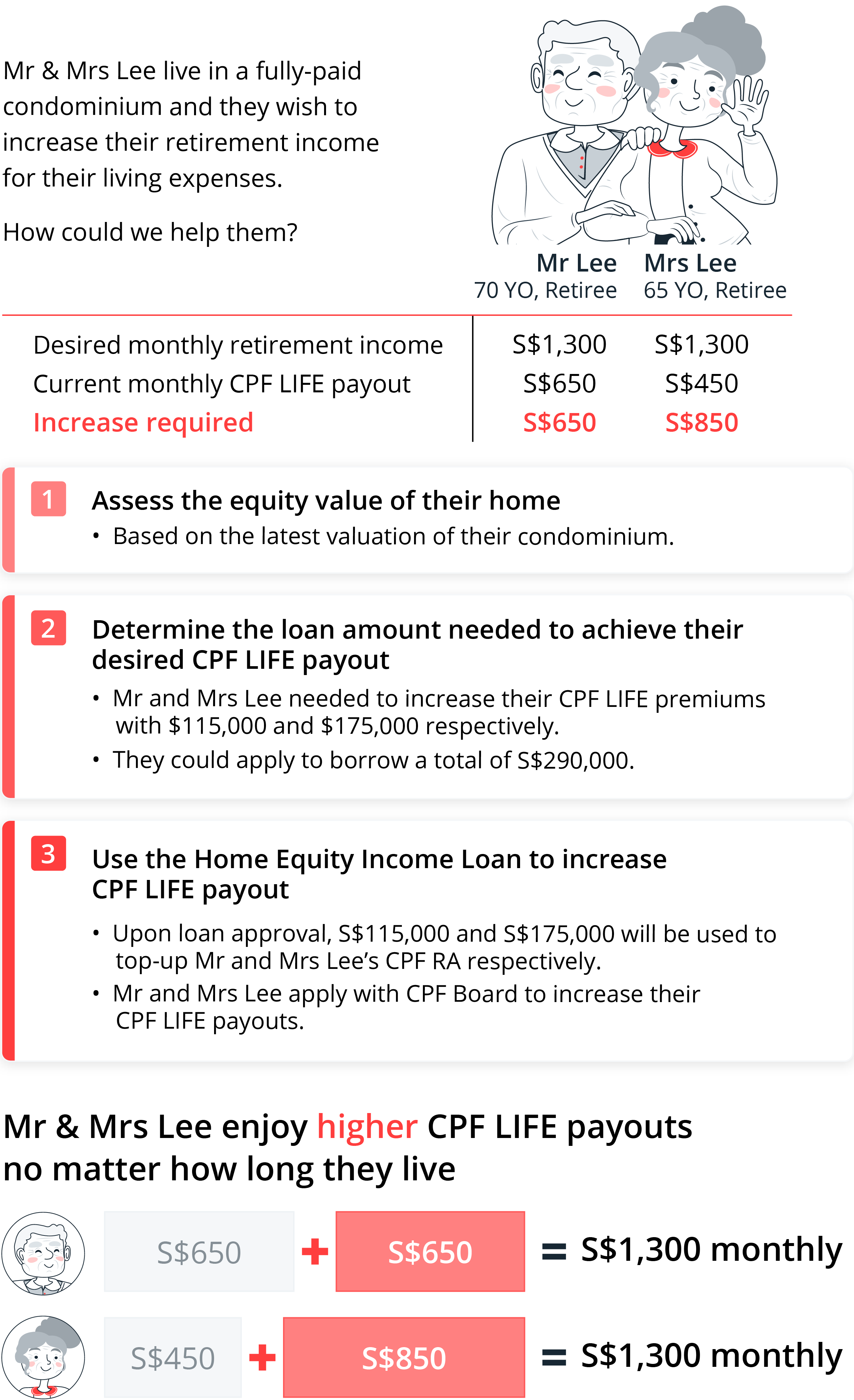 CPF LIFE payouts are estimated based on the Standard Plan. All figures used are estimates and for illustration purposes only.
 
Features & Benefits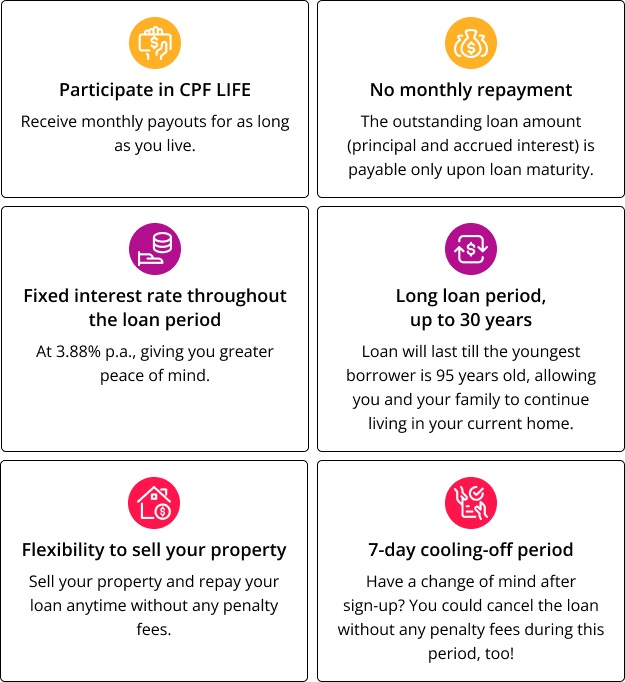 Important notes you should know
Loan amount to top up to at least FRS
The loan amount allowed (subject to our credit assessment) is the amount needed for you to top up your CPF funds to meet your cohort Full Retirement Sum (FRS), up to the prevailing Enhanced Retirement Sum (ERS).
Increasing outstanding loan amount
The outstanding amount payable will increase with interest accrual. The total amount payable at loan maturity will be much higher than the original loan amount.
All owners need to be borrowers
If there are multiple owners of the property, all owners need to be borrowers of the Home Equity Income Loan
No top-up is required
In the event the value of the property declines during the loan period, you are not required to make any payment to reduce the outstanding loan amount as long as there is no event which triggers early termination of the loan.
Sale of property
The net sales proceeds, after deduction of all associated costs, would be used for repayment of the outstanding loan amount. Should the sales proceeds be lesser than the outstanding loan amount, you or your estate will need to pay the difference.
No immediate action against your property
Should any of these occur:

You outlive the loan maturity
You pass on during the loan period
You become a bankrupt during the loan period

We will work with you (or your estate) on mutually acceptable solutions such as a repayment plan, alternative housing arrangements etc. Interest will continue to accrue during this period.
This is a single purpose mortgage loan for your CPF LIFE premium. We encourage you to take the time to understand the nature of Home Equity Income Loan and CPF LIFE, assess your retirement needs, suitability, and loan repayment capabilities thoroughly. Before you apply, we suggest that you discuss with a trusted individual, such as your family member.
 
Eligibility
Designed for retirees looking to supplement their retirement income.
Nationality

Singaporean / PR

Age

65 to 79 years old

Property

Owns and stays in a private residential property in Singapore that is fully paid up
Does not own any other property in and/or outside of Singapore
Other eligibility requirements:
Must set up a Lasting Power of Attorney (LPA). Find out more about why LPA is important here.
If you have not set up an LPA, we could assist you as part of this loan application.
---
If it is a leasehold property, the remaining lease of the property at the end of the loan period must be at least 30 years.
Any outstanding CPF charges on the property must be discharged (we will assist you as part of this loan application). This ensures that you could obtain the loan amount to increase your CPF LIFE premium sufficiently.
---
The loan amount will be used to directly top up your CPF Retirement Account for payment towards CPF LIFE premium.
The monthly payouts from CPF LIFE must be credited to a DBS/POSB account.
 
Frequently Asked Questions (FAQs)
Click here for FAQs on DBS Home Equity Income Loan
Thank you. Your feedback will help us serve you better.
Was this information useful?
That's great to hear. Anything you'd like to add?
We're sorry to hear that. How can we do better?
Enter only letters, numbers or @!$-(),.