How to set up a DBS Invest-Saver Plan

NAV TL;DR

If you don't have time to read through the whole article, you can check out our short version below:


With the DBS Invest-Saver Plan you can:



Start investing in Exchange Traded Funds (ETFs) and Unit Trusts (UTs) from as low as S$100 monthly.

Easily set up an Invest-Saver Plan using your DBS iBanking.

View, top up, terminate or redeem holdings in your Invest-Saver portfolio anytime anywhere with iBanking.

So, you believe in prudence and consistent savings to meet your family's financial needs for now and the future. What if growing your money could be as easy as saving?

You can grow your portfolio progressively using DBS Invest-Saver, a Regular Savings Plan (RSP) that lets you accumulate Exchange Traded Funds (ETFs) and Unit Trusts (UTs) in affordable instalments, starting from S$100 monthly. Investing regularly takes timing the market out of your hands.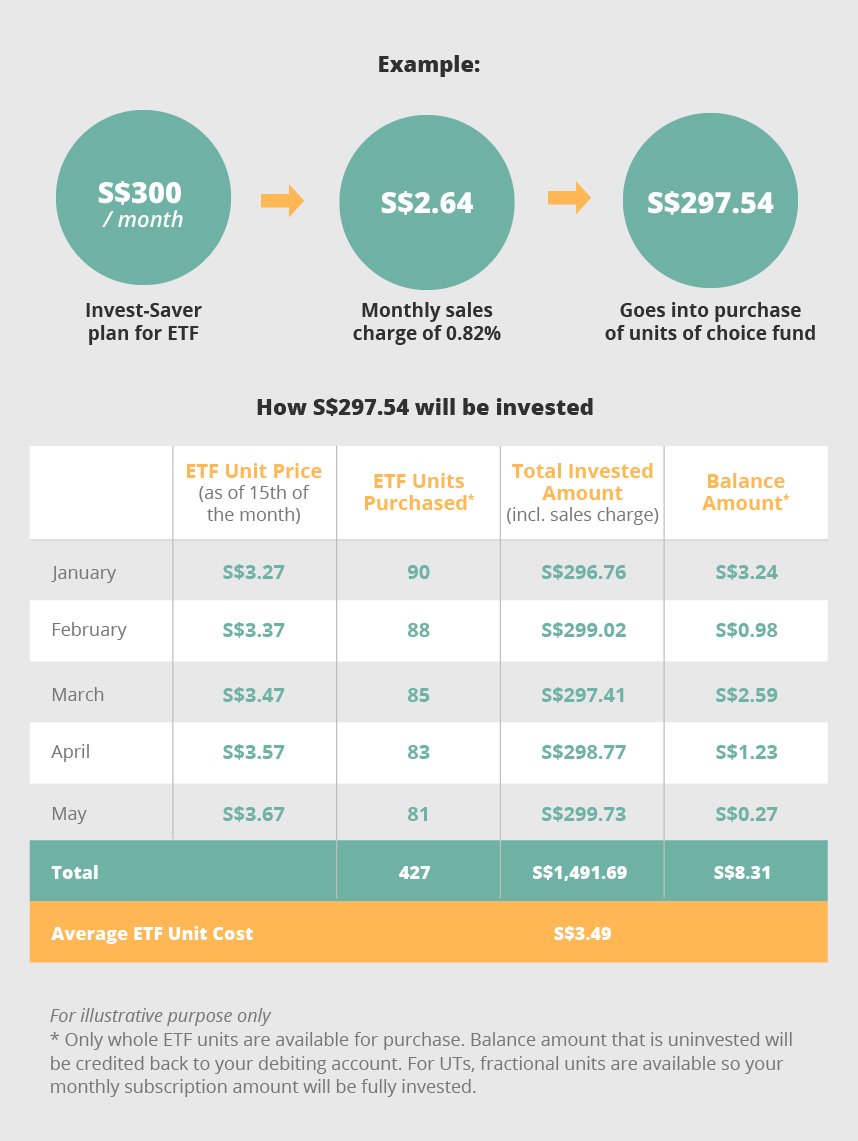 Step 1: Select "Invest" on the menu bar.

Step 2: Go to "Make an investment"
Option 1 - Set Up ETF RSP
Select "Set up Exchange Traded Fund RSP" > Choose Purchase Funds > Invest using: Cash > Select Fund Name
Option 2 - Set Up UT RSP
Select "Set up Unit Trust RSP" > Choose Purchase Funds > Invest using:
Cash > Select Fund Name or search using:
- Fund House
- Currency
- Asset Class
- Risk Profile
- Geography/Theme
Step 3: Click on Info to view fund information.
Learn about the investment strategy, underlying assets and past performance of up to 3 years.
Step 4: Click on buy to purchase fund.
Choose the debiting account, enter your pre_ered monthly investment amount, tax status and country of birth. Verify your inputs and submit.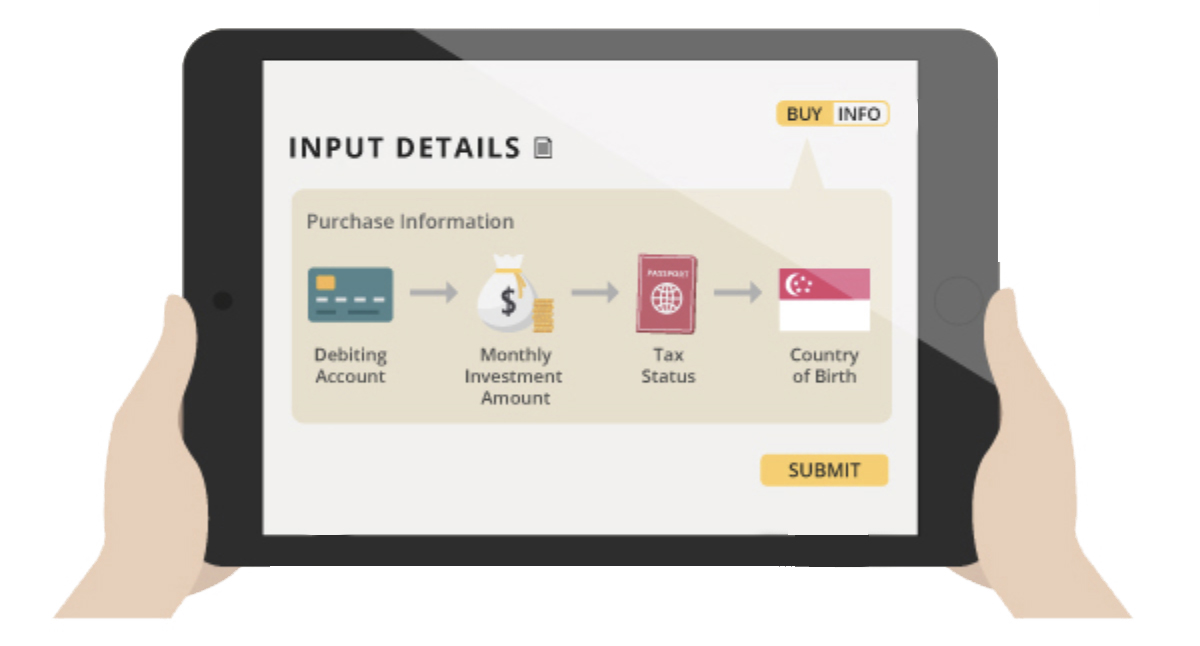 Step 5: Confirmation.
You will receive an email confirmation upon successful set up, plus monthly updates notifying you of the transacted price, units purchased and sales charge thereafter. Your ETF or UT units will be held in the custody of DBS Bank.

Your Invest-Saver portfolio is available 24/7 on iBanking. Enjoy the flexibility of topping up your investment amount for example when there is a bonus payout, terminating your plan or simply redeeming your holdings.

Hello, we're NAV.
Inspired by the word "navigate", NAV is an initiative by DBS & POSB created to help you navigate your finances, your way. Whatever your financial goals are in life, no matter what situation you are in, we're here to help you on your financial journey.


Ready to start?
Speak to the Wealth Planning Manager today for a financial health check and how you can better plan your finances.
Alternatively, check out NAV Planner to analyse your real-time financial health. The best part is, it's fuss-free – we automatically work out your money flows and provide money tips.