DBS NAV Planner. Now supercharged by SGFinDex.
Learn how
you can easily connect all your financial information from CPF, HDB, IRAS and your choice of banks in just a few taps!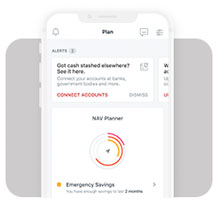 At a Glance
When it comes to managing money, there's no one-size-fits-all plan. That's why we built DBS NAV Planner on DBS digibank: An intuitive digital tool that helps you track, protect and grow your money in a way that works for you. Not just for a day, a month or a year, but as you go through life. This is DBS digibanking.

All your money in one place
Easily see the big picture on all your finances, even if parts of it are not with DBS.

Expert advisory to make your money work harder
Take advantage of personalised investment opportunities and easy-to-implement solutions to save, protect and invest your money.

Grows with you, as you grow
Make the most of different streams of money at different life phases and retire well.
Have the digibank app? Find us on the 'Plan' tab.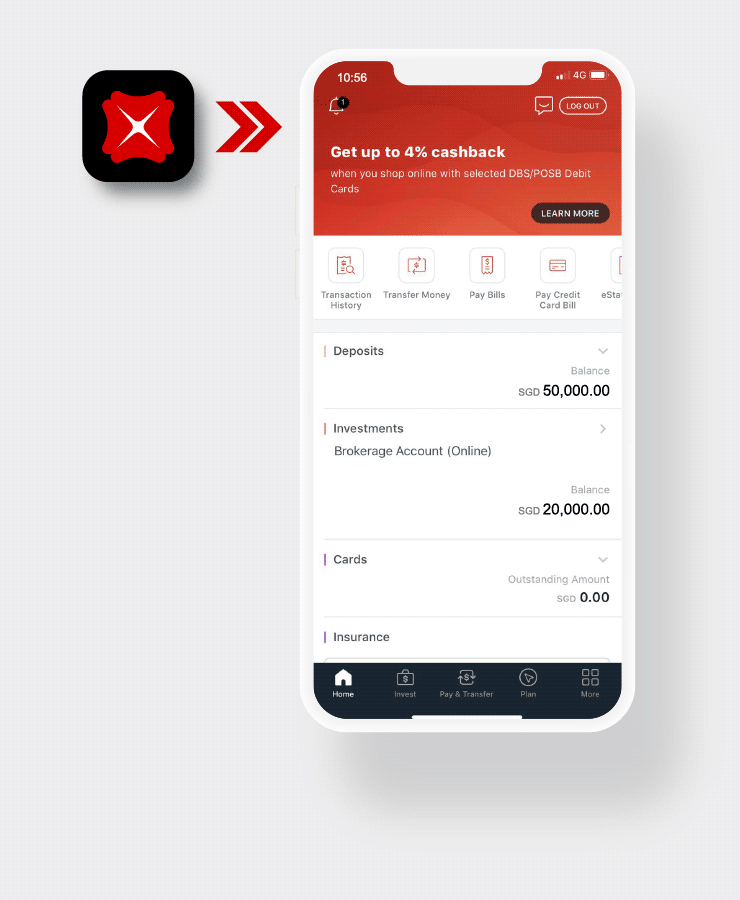 Don't have digibank? Tap on the pop-up banner below to start digibanking!
How it works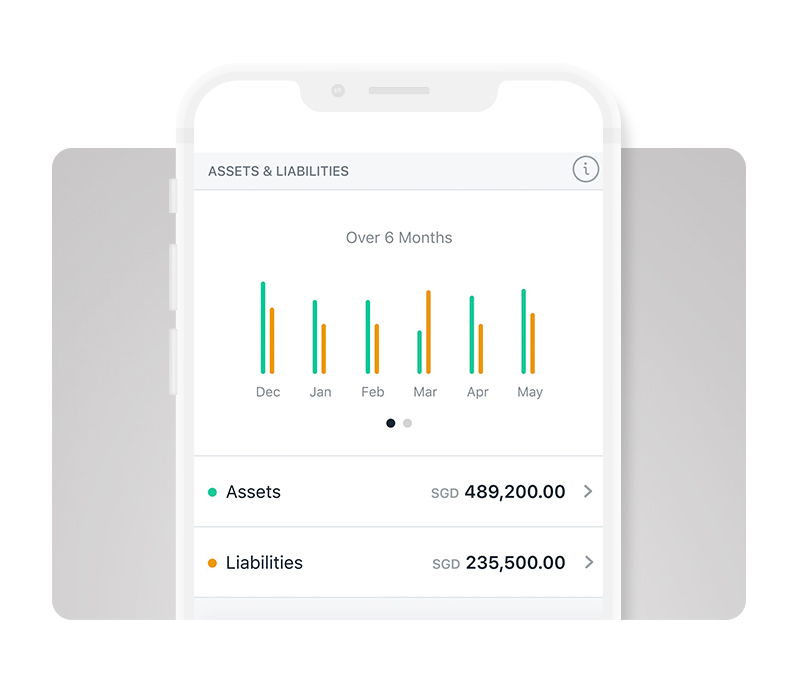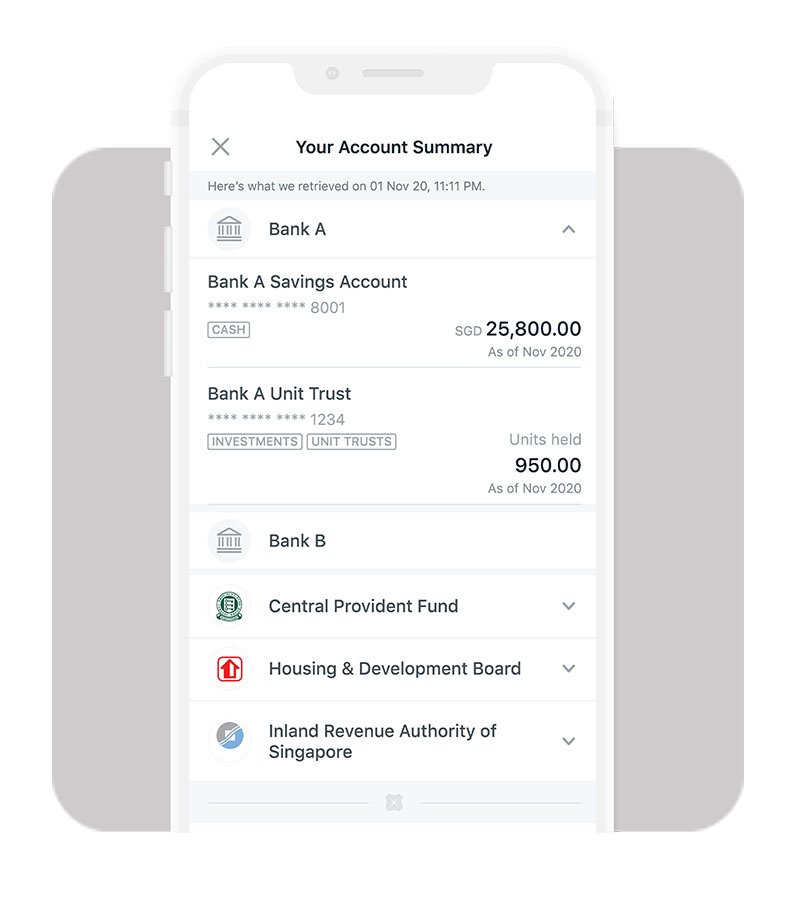 See the biggest big picture
DBS NAV Planner brings together everything from your income, cash, CPF savings, property and investments to your expenses and loans. Now supercharged by SGFinDex, you can easily connect your financial information from banks, CPF, HDB and IRAS to get a more holistic view of your money.

By viewing each financial decision as part of a whole, you can see how it impacts your situation, helping you navigate your life journey better.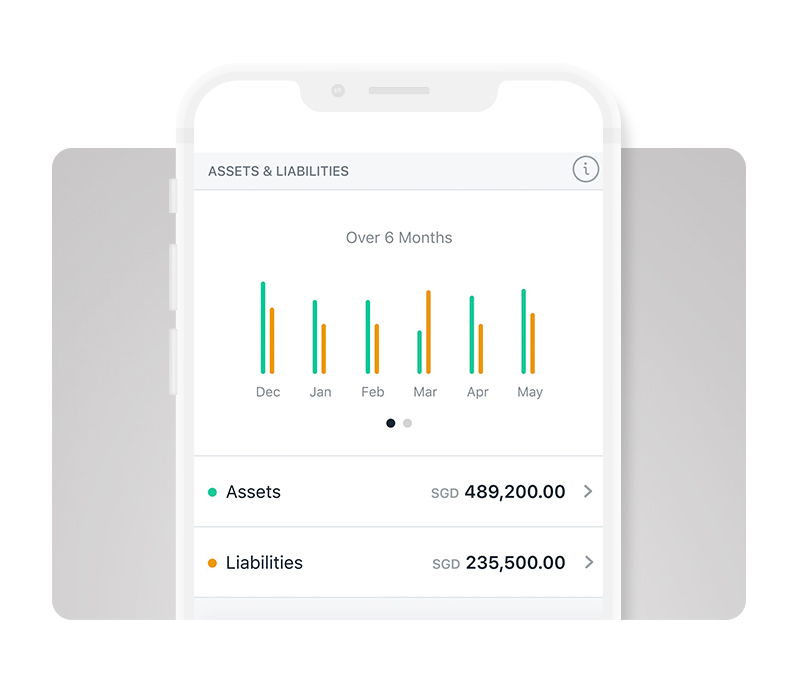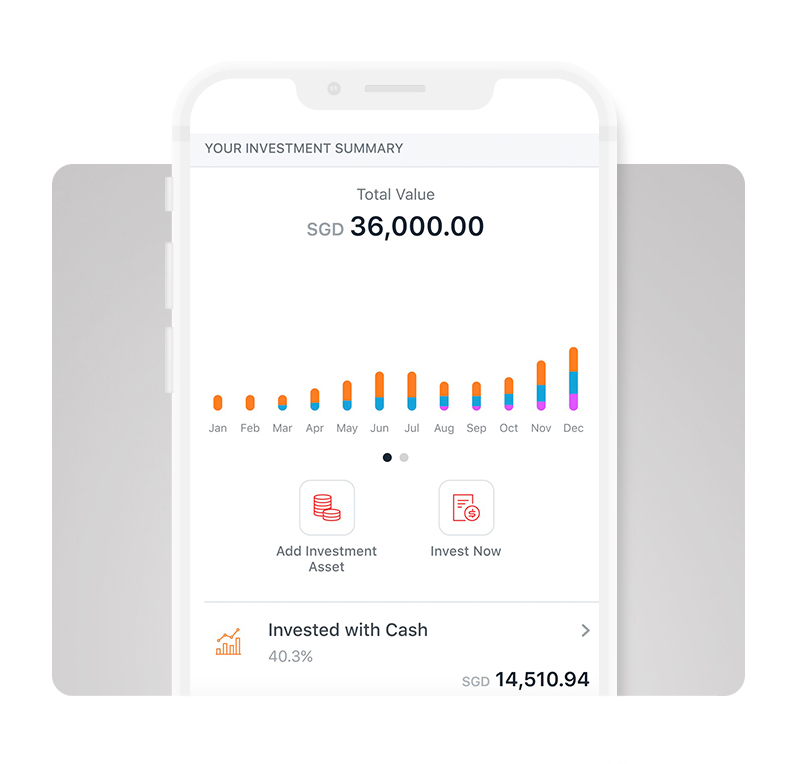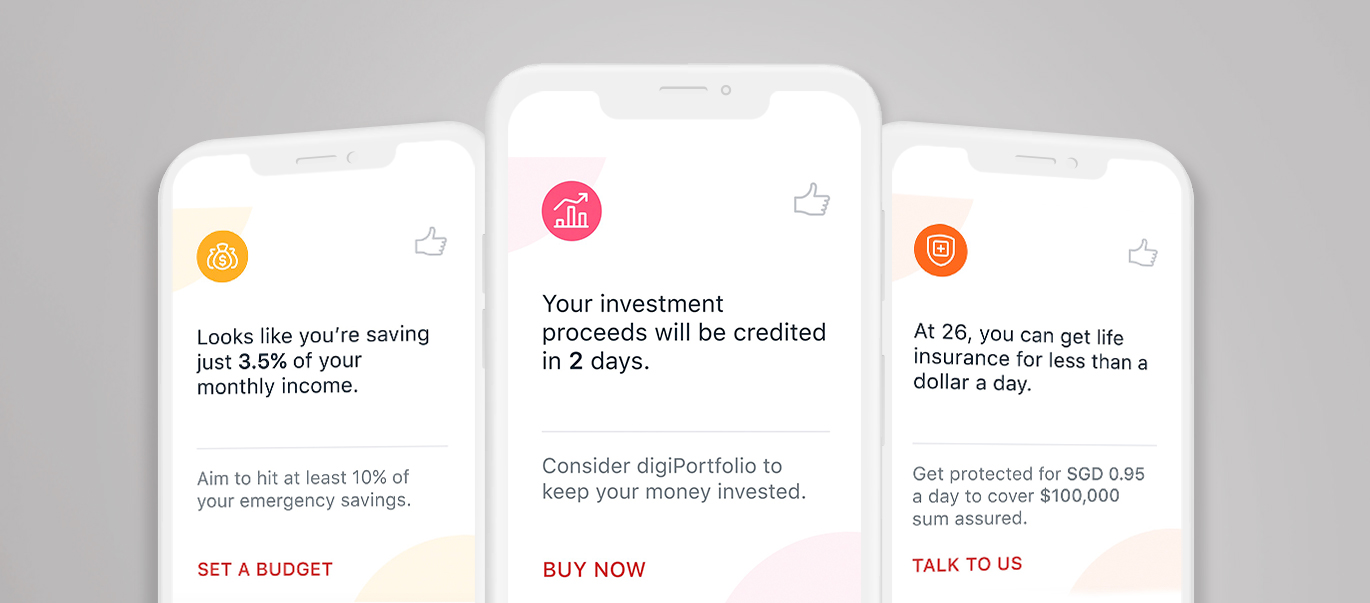 Make your money habits work for you
Are you investing enough? Are you spending more than you earn? DBS NAV Planner knows. And it will serve you personalised tips, advice and suitable solutions to grow your money.

DBS NAV Planner lets you easily track and grow your investments. It even shows how much you can invest by setting up a realistic budget that sorts your income and spending automatically.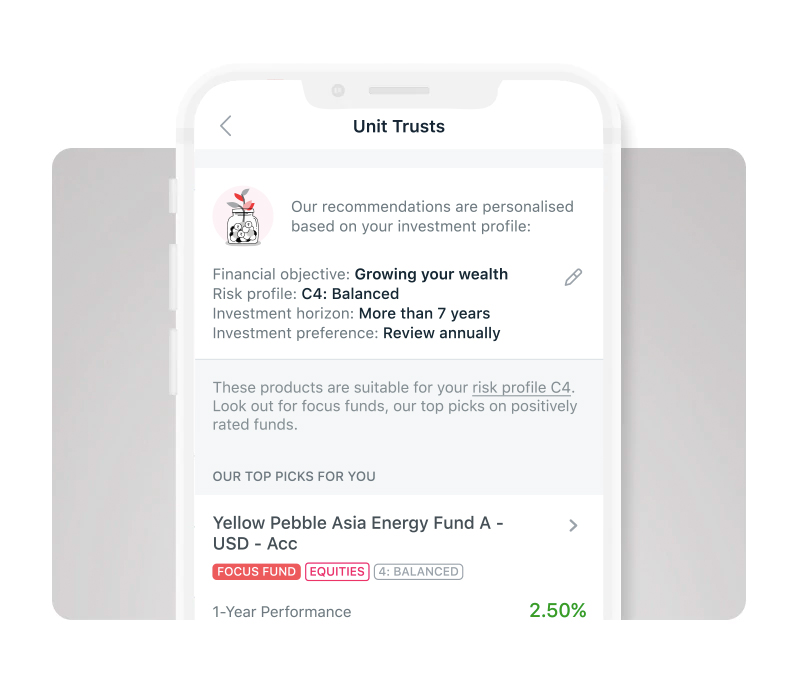 Investment advice, customised to you
Your needs are unique, so should your investment strategy be too. With DBS NAV Planner's 'Make Your Money Work Harder', you can get personalised investment picks in just a few taps.

By analysing your goals, risk profile and financial health, DBS NAV Planner will recommend suitable funds and portfolios you can act on instantly. All backed by DBS investments experts.

Just answer a few questions and let DBS NAV Planner do the rest. This is how investing should be.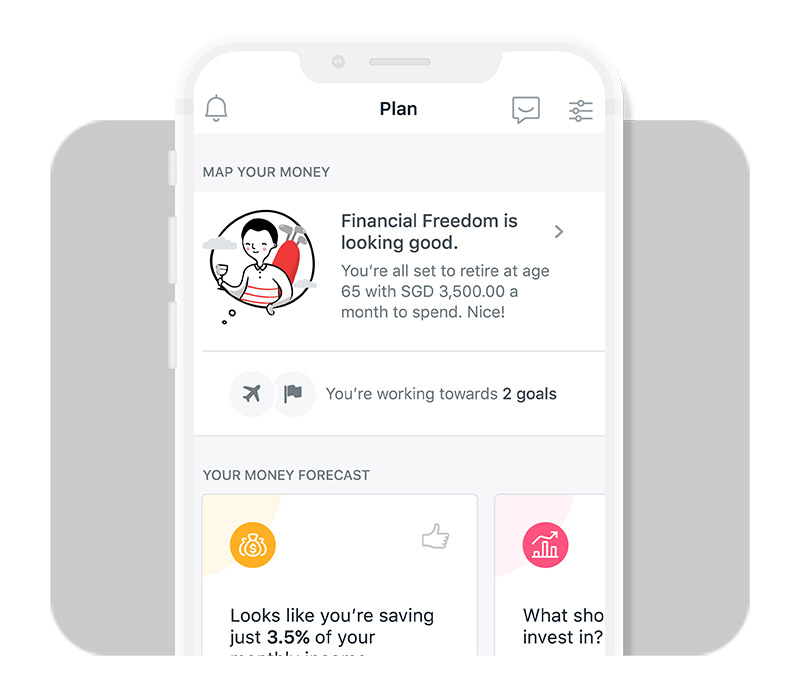 Chart your course to financial freedom
DBS NAV Planner's 'Map Your Money' feature helps you visualise your retirement cashflow projection, highlight any gaps you might need to fill and the trade-offs you need to make for your desired retirement lifestyle. It also takes into account the complex CPF rules, so all your assets are accounted for when you visualise your retirement at your preferred retirement age. It's like a money forecast, not just for a week but for years ahead.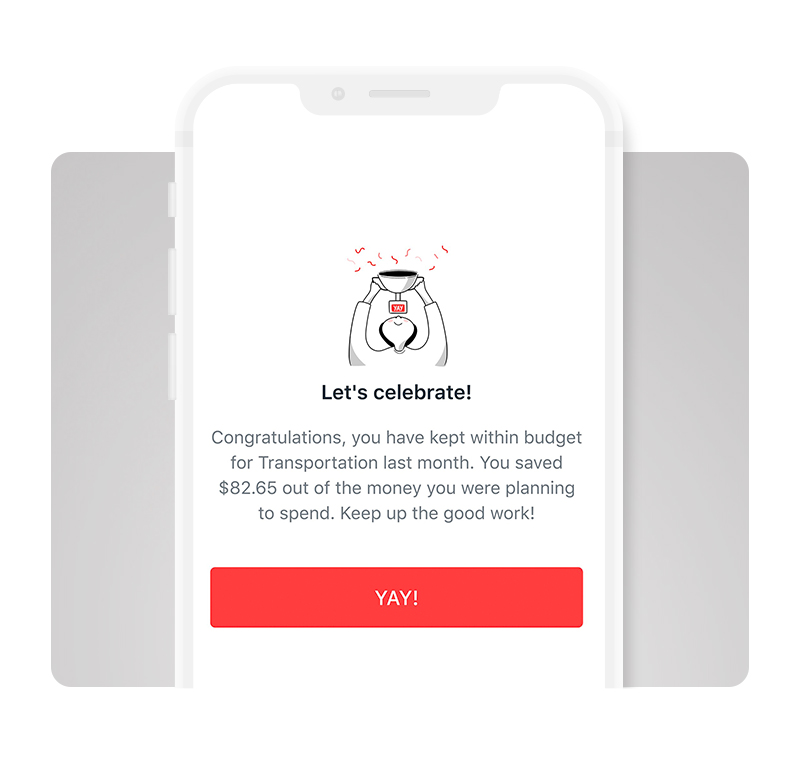 Get better at money now
Log in to digibank on your phone or computer, and look for the Plan tab.
Don't have DBS/POSB iBanking? Sign up for an account to access DBS NAV Planner.
Need help finding a solution that's right for you? Chat with our Wealth Planning Managers now. (This chat service is available from 9am to 6pm on Mon to Fri, excluding Public Holidays.)
Related