10 uncommon honeymoon destinations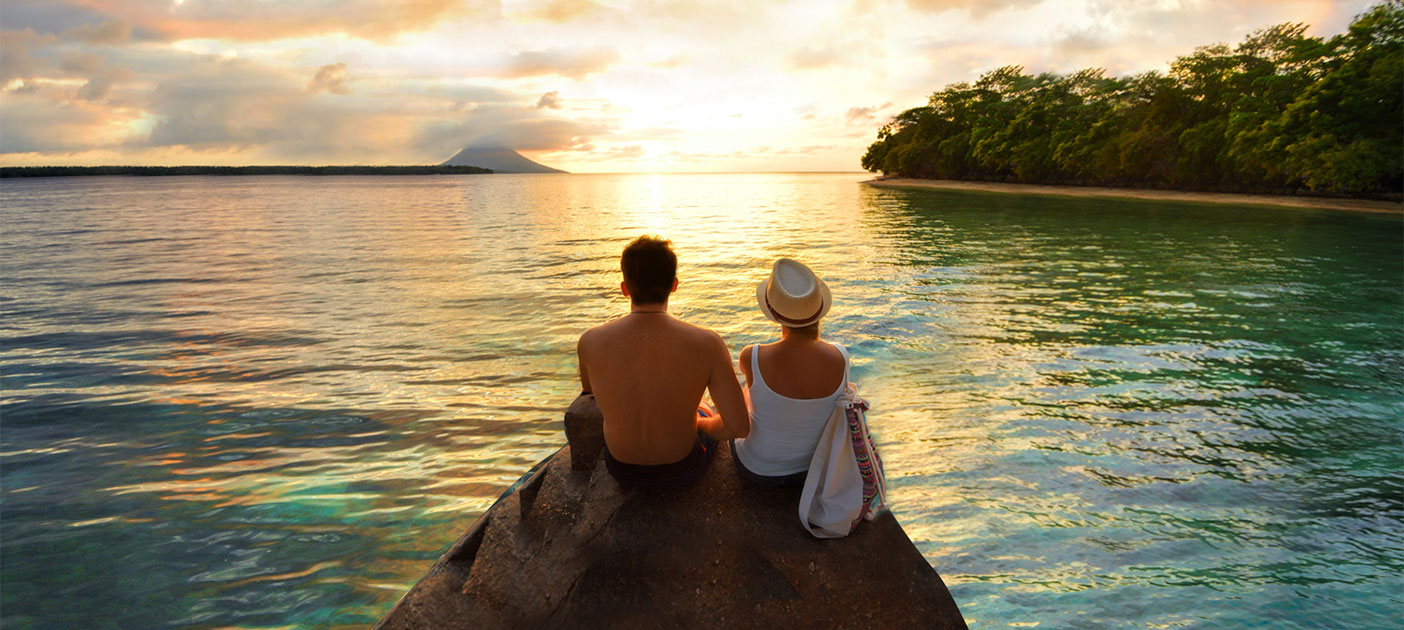 Didn't manage to hold your dream destination wedding outside of Singapore? Don't worry, you still have your honeymoon! Whether you're the couple who wants to marvel at the wonders of the natural world or to just relax on the beach, here are 10 unconventional destinations to consider: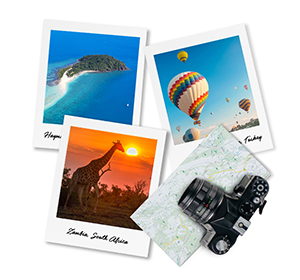 Hayman Island, Australia

Australia's most luxurious private island resort is a dream for the adventurous couple who enjoys hiking, snorkeling, catamaran sailing, or even just lazing by the gorgeous beach taking in the untainted views. With the Great Barrier Reef all around you, this is one place where the blues can actually make you happy.
Cappadocia, Turkey

Prepare to be amazed as you take in the intricate wind-carved landscapes of Cappadocia and its magical valleys. Explore one of its many caves or take a hot-air balloon ride with a daredevil pilot who will sharply navigate all the twists and turns to bring you up close to the top of the odd-shaped rock formations. You'll be wondering how Mother Nature created this marvel for long after your honeymoon is over.
Zambia, South Africa

Go on a great African safari and see the mesmerising wilderness come alive with the world's most diverse animal population. Visit the magnificent Victoria Falls and take that Instagram-worthy shot in Devil's Pool located at the edge of the falls. If you're up for an adrenaline rush, try bungee jumping or white water rafting here as well. Don't forget to buy your travel insurance before you jump!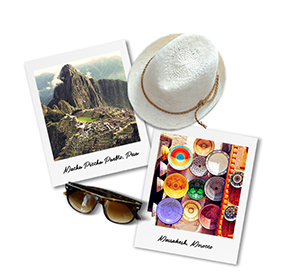 Marrakesh, Morocco

This North African city feels like a set out of Disney's Aladdin, complete with colourful bustling markets, snake charmers, belly dancers, horse-drawn carriage rides and more. You may also take a tour out to Merzouga for a sand dune experience that you'll never forget for the rest of your life.
Papagayo Peninsula, Costa Rica

Relax on this private peninsula where you'll be surrounded by white sands and pristine beaches. The beautiful and unspoiled nature here with its exotic birds and wildlife will make for a fairytale-like vacation setting for you and your spouse to write the first of your many chapters together in.
Machu Picchu Pueblo, Peru

This vibrant one-street town may be tiny, but packs a huge punch. Visit the famed ruins of Machu Picchu, the mysterious ancient city that continues to capture imaginations up till today. Go on a hike for the exotic wildlife and orchid species in the surrounding rainforests. Tired? Soak in the soothing hot springs just 15 minutes from the town.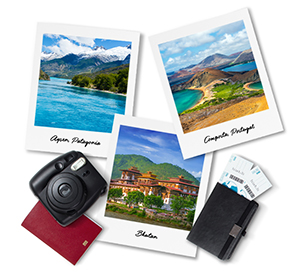 Galapagos Islands, Ecuador

The islands are home to many species found nowhere else on Earth, which means that every sight you see could be a once-in-a-lifetime experience. Also home to one of the seven underwater wonders of the world, a scuba dive here will leave you breathless with wonder. Hang out with the giant wild tortoises and you'll be able to understand how and why this place inspired Charles Darwin 200 years ago. If you're lucky, you might even see sharks and sea lions drifting through the clear seas.
Comporta, Portugal

Previously one of Portugal's best-kept secrets, Comporta is now slowly gaining fame for being a magical beach retreat. Its 12-kilometre-long strip of beaches are piled high with golden sand that captures the sparkle of the sun. No other beach in Europe is this beautiful.
Aysen, Patagonia

Located in Chile, Aysen was recently named as one of Lonely Planet's top spots to visit in 2017. It is not hard to see why, with its aquamarine lakes and shimmering blue caverns. There are also massive glaciers, snowy mountains and cascading waterfalls for you to take all your couple photographs against. Connect and fall in love with your partner all over again in this captivating, out-of-this-world destination.
Bhutan

Closer to home, the last of the Himalayan Kingdoms is also known for being the happiest place in the world. Trek up to the incredible Taktsang Monastery which clings to the side of a cliff, visit the giant Buddha on a hill, or watch the locals practise their impressive archery skills for free at the National Stadium.
To make the most out of your trip, do not forget to check out what are the credit card promotions, perks or how you can earn miles that may help you clock a free ticket to your next travel destination sooner.
As importantly, try paying with your foreign currency account in the local currency whenever you can to save on forex fees!

Hello, we're NAV.
Inspired by the word "navigate", NAV is an initiative by DBS & POSB created to help you navigate your finances, your way. Whatever your financial goals are in life, no matter what situation you are in, we're here to help you on your financial journey.


Ready to start?
Speak to the Wealth Planning Manager today for a financial health check and how you can better plan your finances.
Alternatively, check out NAV Planner to analyse your real-time financial health. The best part is, it's fuss-free – we automatically work out your money flows and provide money tips.