Back by popular demand with S$1,000 up for grabs!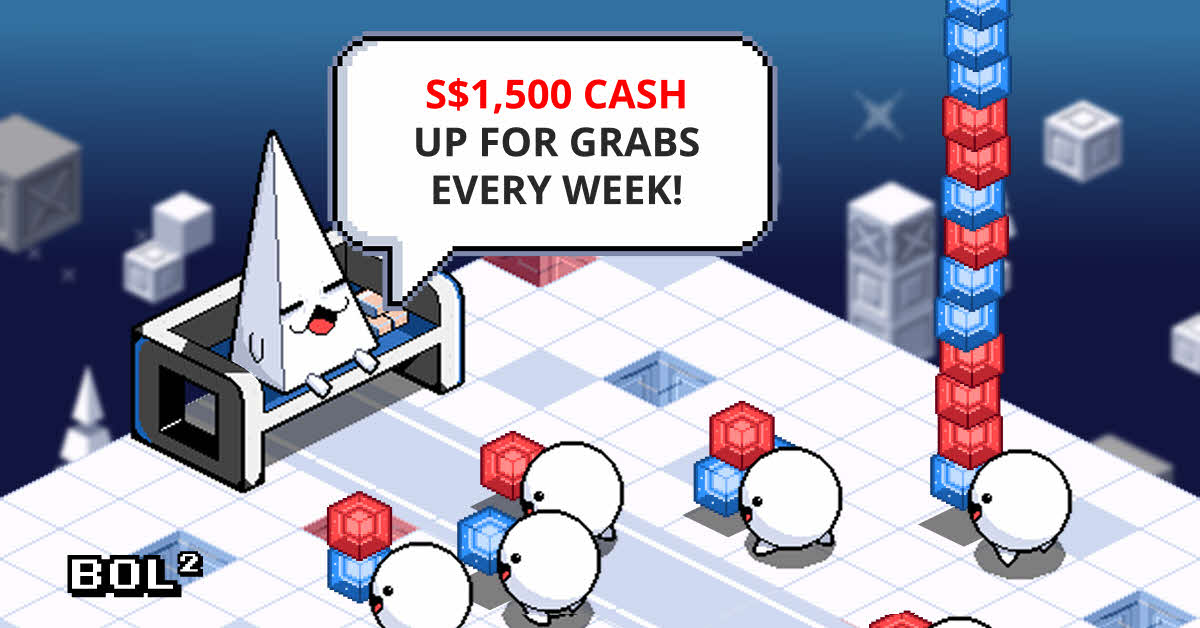 Bolbol is back for 5days only! Now open to all ages.

From now until 22 January 2021, join your pixelised companion Bolbol, build Blocks with your friends or other players and potentially get cash from our prize pool of S$1,000! Bolbol is rated 4.5 out of 5 stars - so you know it's going to be fun 😉
For those of you who enjoyed Bolbol in the previous seasons, join us again and check out the daily challenges (get a sneak peek in the FAQs)!
Join the world of Bolbol in 3 simple steps:
Step 1: Head on over to the game at dbs.bolbol.sqkii.com
Step 2: Bring a friend along to build blocks with you or get matched with a random player online!
Step 3: Send over your Blocks to Mayor Pyramid and we'll reward you with some cash transferred to your PayLah! wallet at the end of the campaign. It's while stocks last, so fastest fingers first!
Terms and conditions apply, click here to find out more.
Download PayLah! for the best game experience!
And because going cashless helps you to keep track of your expenses, pay in a jiffy and so much more!