Sending money to your loved ones this festive season? DBS Remit is your fastest way to go with same-day online transfers and $0 transfer fees to Australia, China, India, Indonesia, Hong Kong, Malaysia, Philippines, UK, USA and Eurozone.
Win flights home to spend the festive season with your loved ones
Simply make a minimum transfer of S$3,000 from 1st Dec 2017 to 28th Feb 2018 and apply promo code "DBSFLY" to stand a chance to win a pair of air tickets to the country you remit to. There are 10 destinations and 10 pairs of tickets up for grabs, so make your transfer today with DBS Remit!
Why DBS Remit?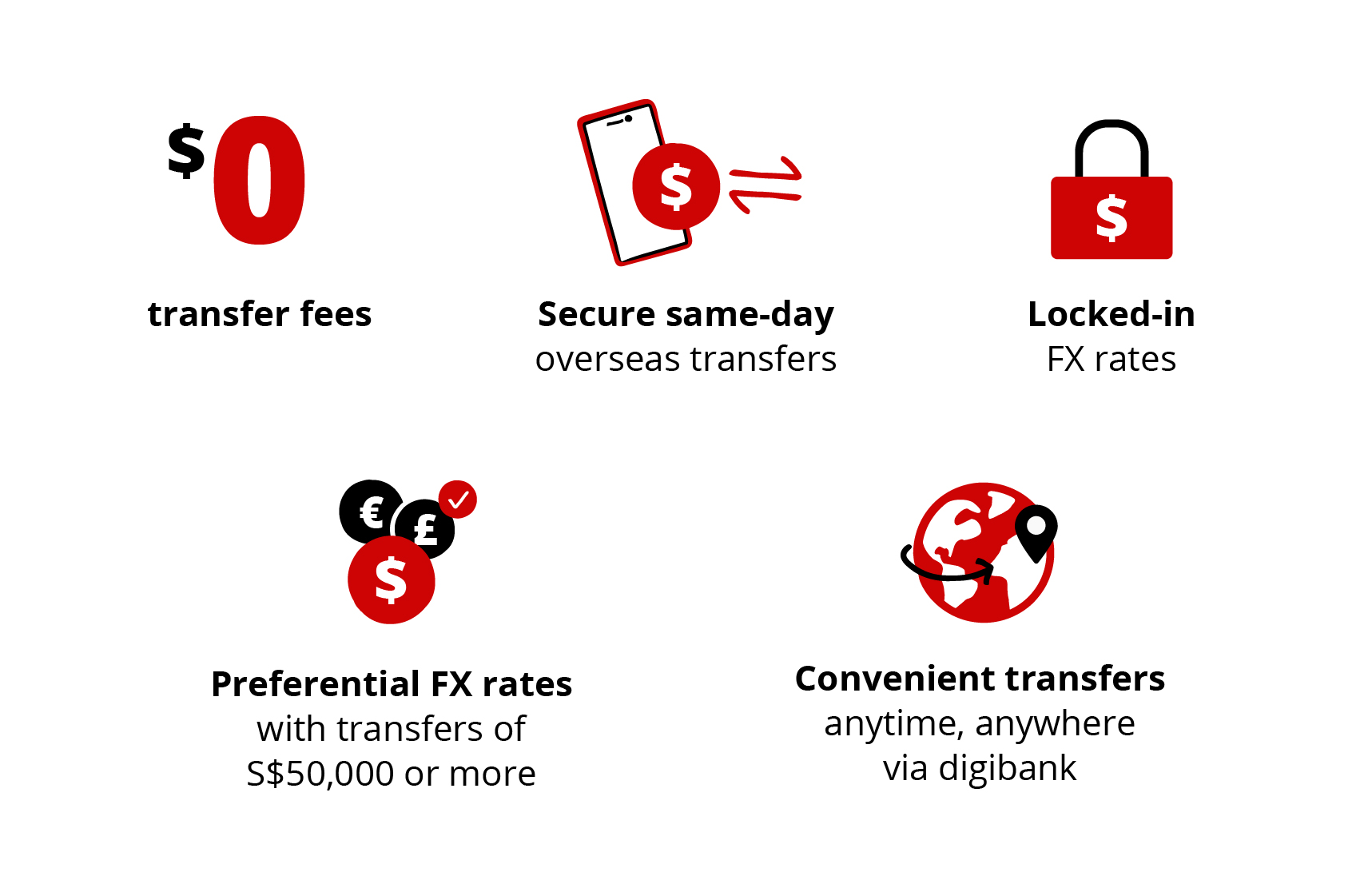 With the new FX watch feature, tell us what your preferred rate is, how much you want to send, and when you need to send the money by. Once your preferred rate is met, we'll transfer it automatically for you.
Explore more