Redeem Rewards or Offset Spending using DBS Points, Daily$ & Safra$
You can redeem DBS Points, Daily$ & Safra$ easily via DBS PayLah!, digibank, DBS Rewards website, or Pay with Points In-Store and online on participating merchants' website/mobile app.
Part of: Guides > Go Travel with DBS, Go Shopping with DBS
Important information
Check your available DBS Points via DBS digibot and DBS PayLah! app.
To offset your spending with DBS Points on DBS PayLah!, you will need to have a minimum of 100 DBS points and a retail transaction of S$1 or more.
Your cashback will be credited to your Credit Card Available Limit immediately. However, it will only be reflected in your credit card transaction history within 3 days from redemption date.
How to offset your spendings using DBS Points or POSB Daily$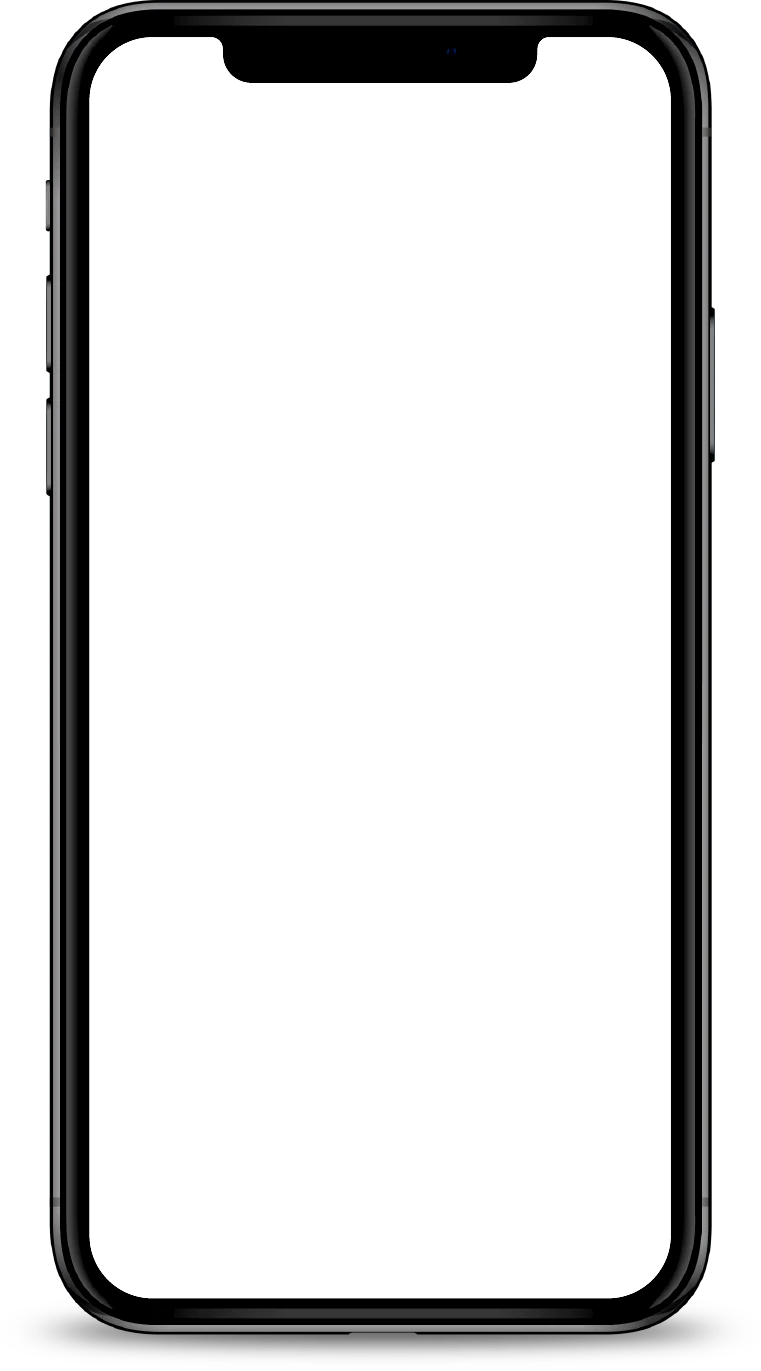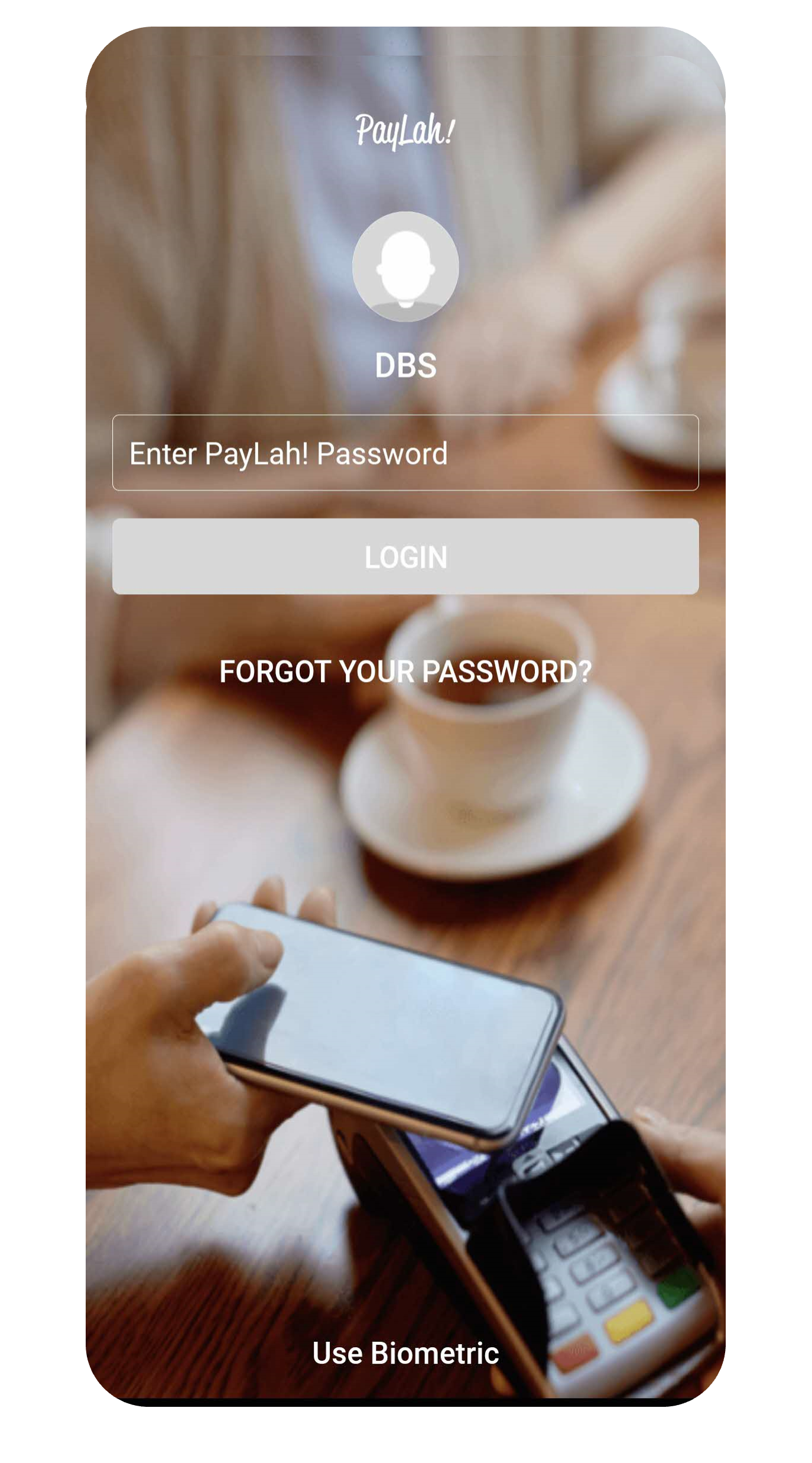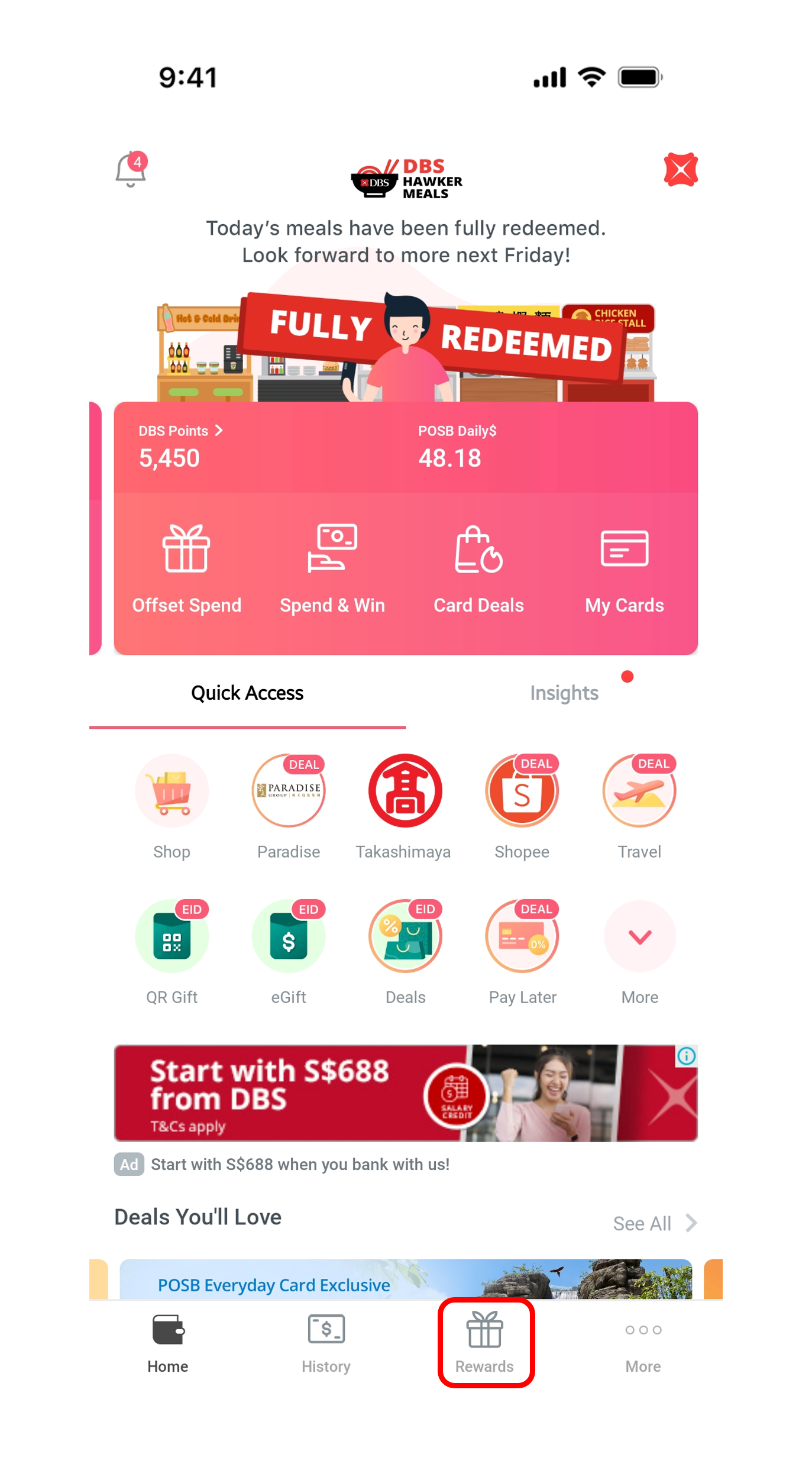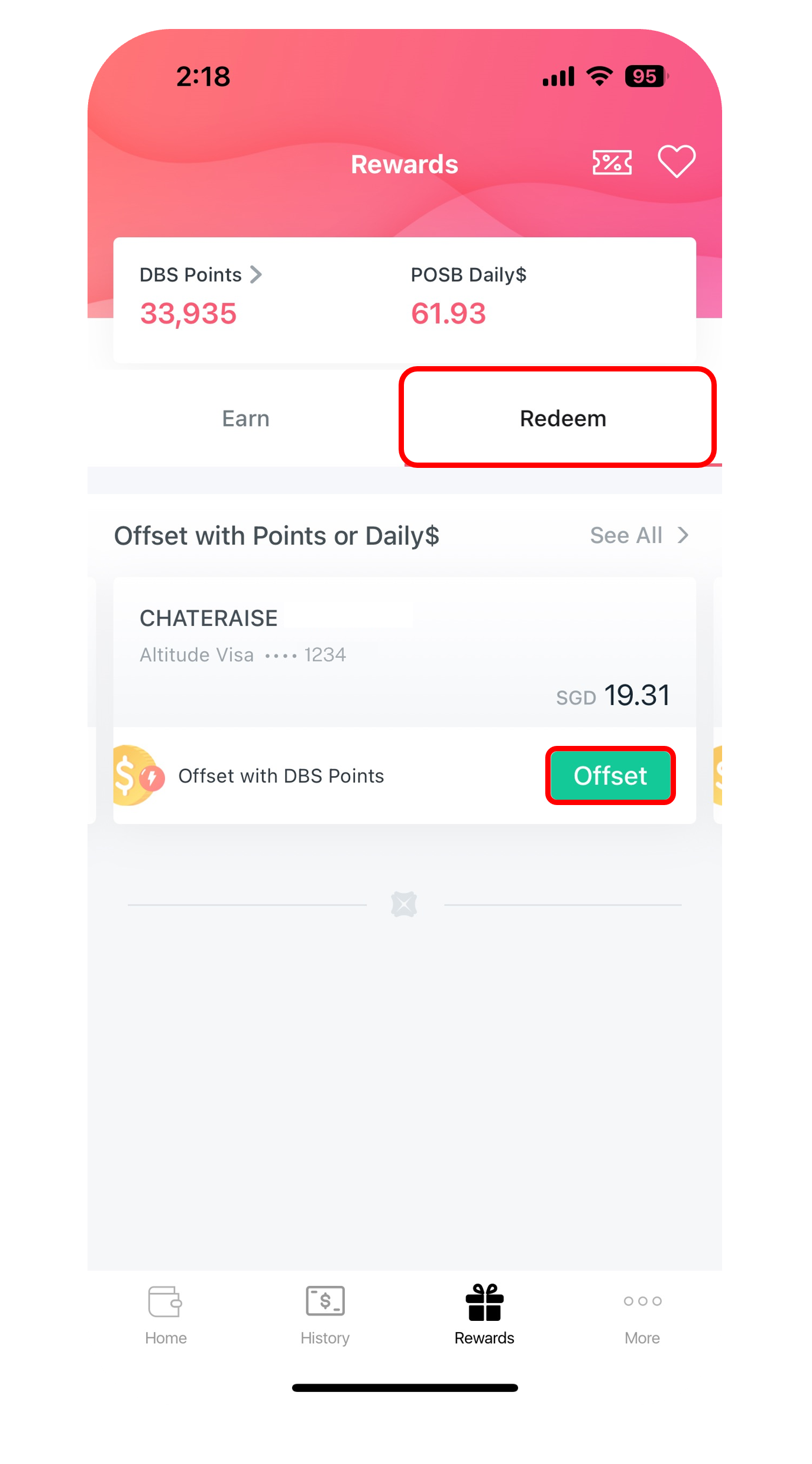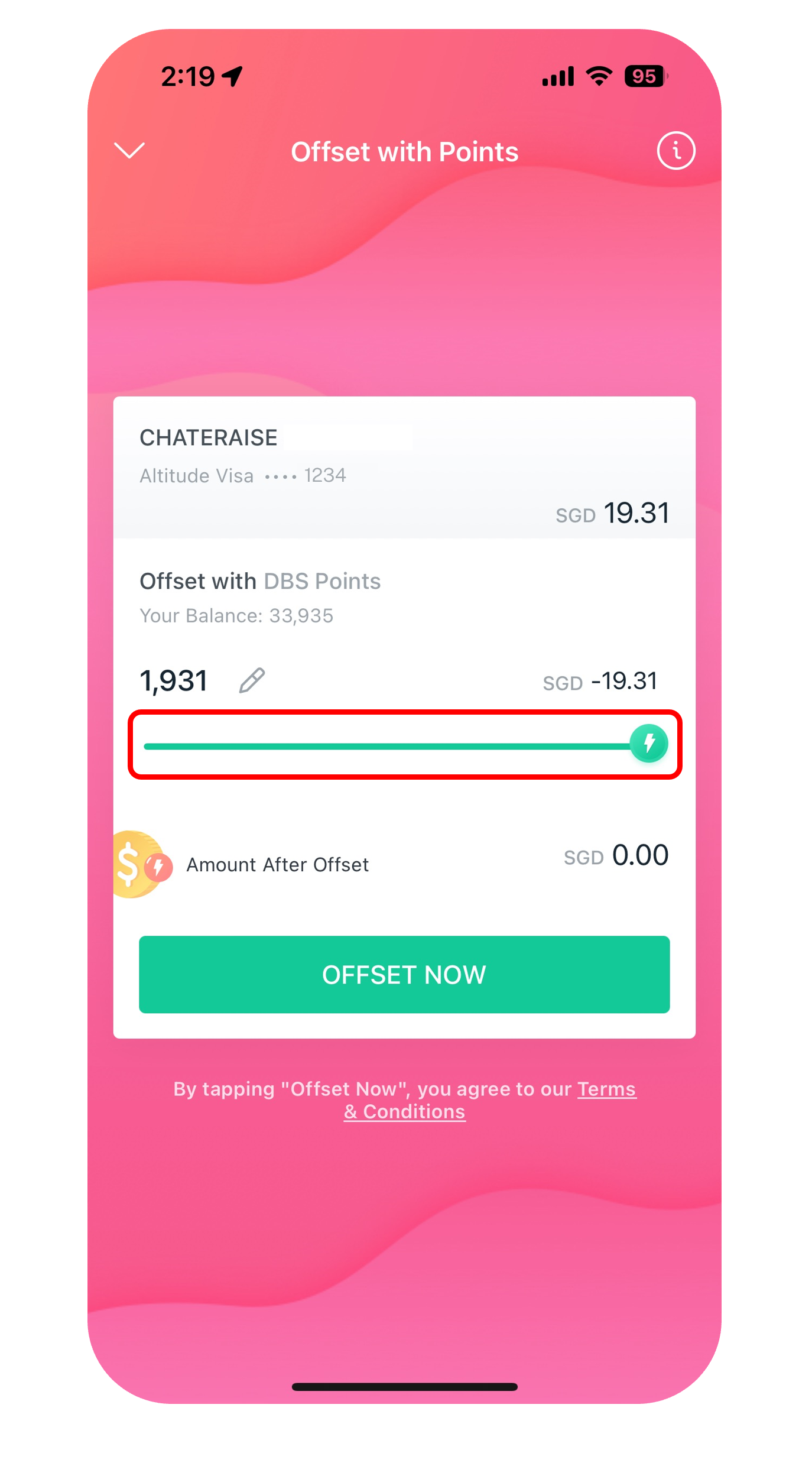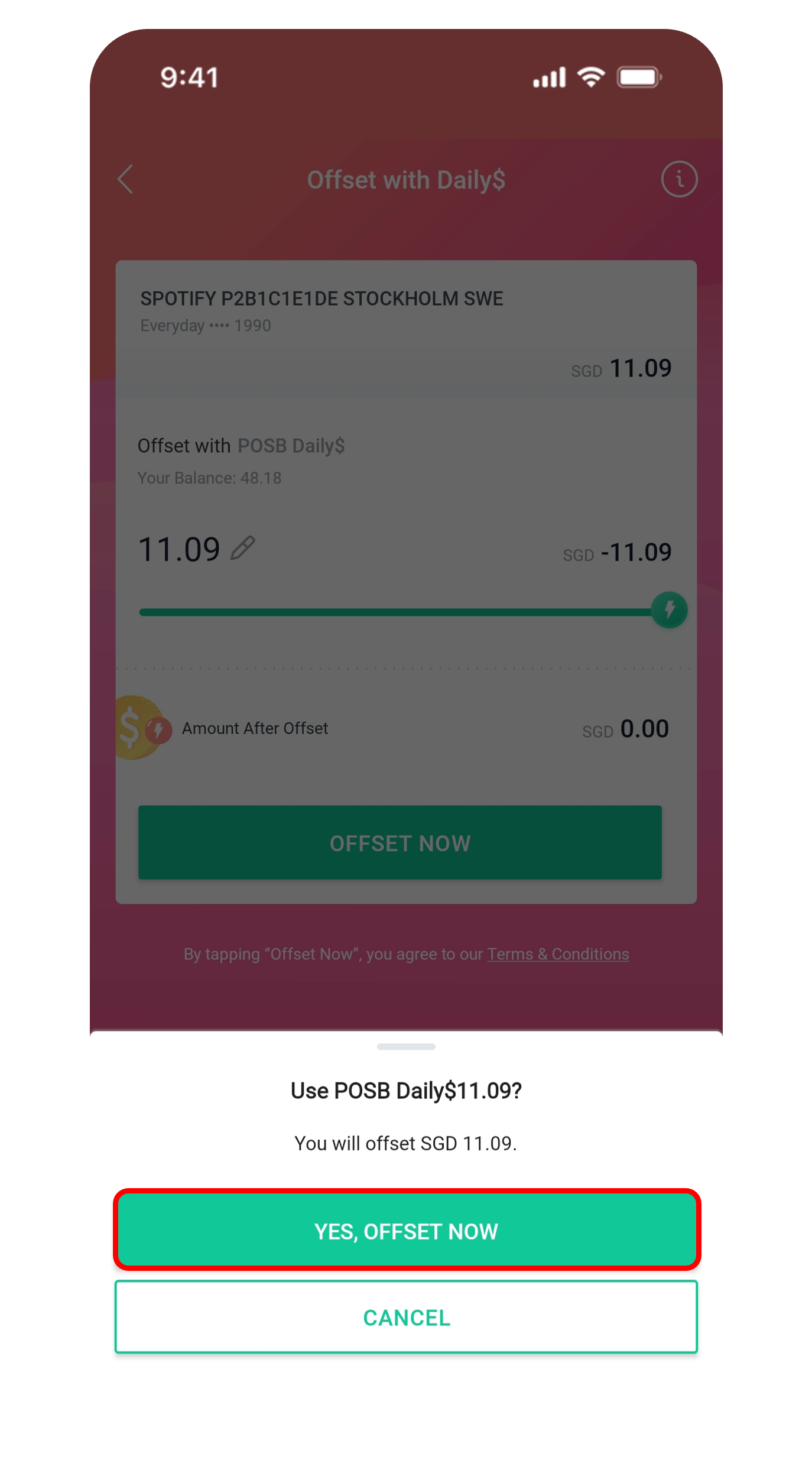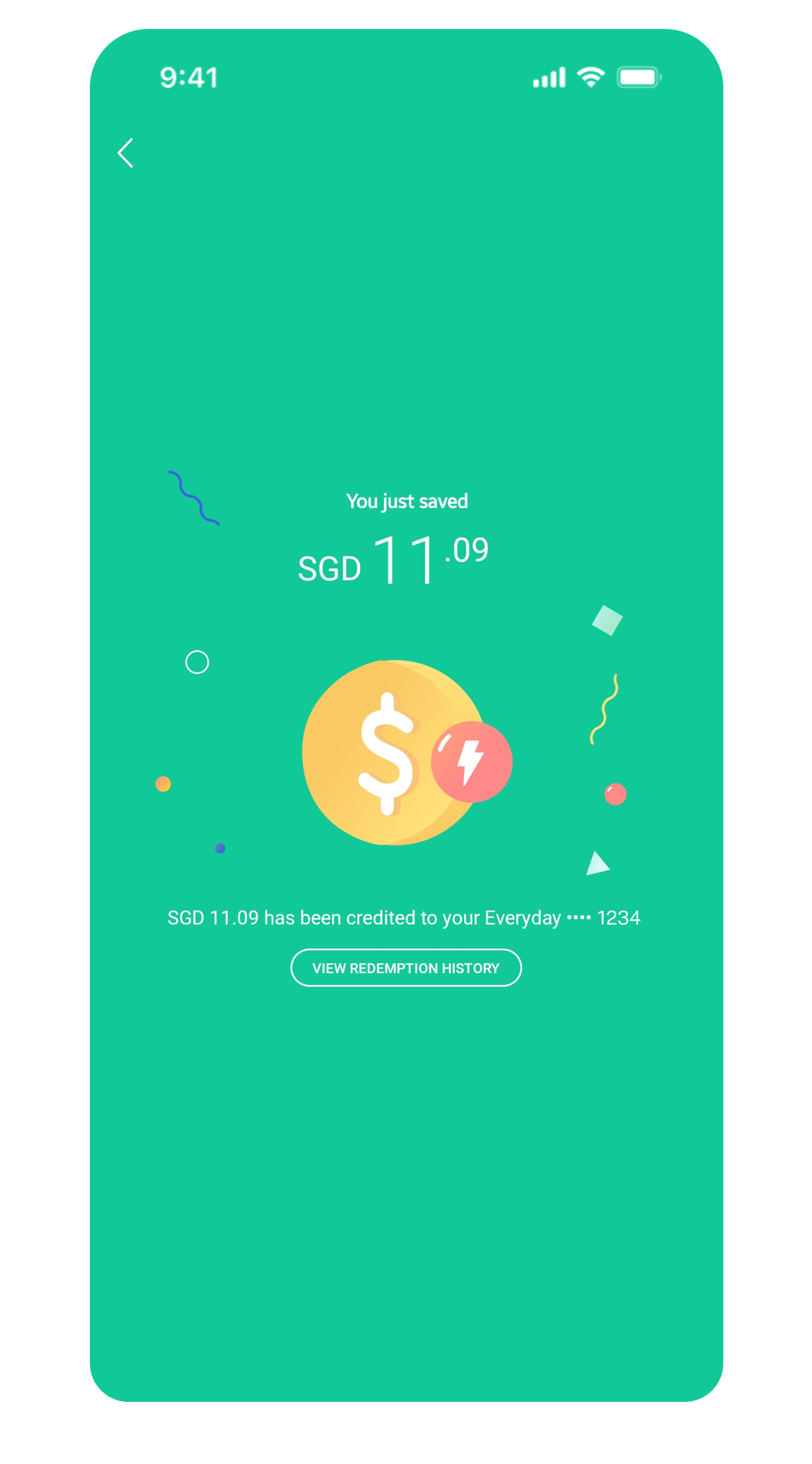 1
Step 1
Log in to DBS PayLah! with your Touch / Face ID or PayLah! Password.
2
Step 2
Tap Rewards on the nagivation bar at the bottom.
3
Step 3
Under Offset with Points and Daily$ tap on See All to look out for eligible transactions.
4
Step 4
Use the slider to select the amount you want to offset. Tap Offset Now to confirm.
5
Step 5
Verify the amount to offset and tap on Yes, Offset Now.
6
Step 6
You have successfully offset your spending, you may repeat the steps to enjoy more savings off your spending.
Pay with DBS Points to offset your purchase or redeem for shopping mall vouchers instantly at our participating merchants.
Click here for the list of participating merchants.
Participating Merchants' Website or Mobile App
Pay with DBS Points to offset your online purchases instantly at participating merchants' website or mobile app.
Click here for the list of participating merchants.
How to redeem rewards using DBS Points
Log in to DBS Rewards website with your digibank User ID and PIN.
Complete the 2FA Verification to proceed.
Filter items by points, key words or category.
Drag and drop the item into the shopping cart on the right, you may increase or decrease quantity by clicking on the + or - sign.
Click on the product and a light box will open up, enter desired quantity and click Add to cart.
Select View shopping cart and click on Redeem to proceed with your redemption.
How to redeem rewards using POSB Daily$ or Safra$
Log in to digibank Online with your User ID and PIN.
Complete the Authentication Process.
Under Cards, click on Redeem Daily$ or Safra$.
Note:
Redemption of Krisflyer miles will take up to 14 working days and a letter of acknowledgement for the Krisflyer miles redemption will be mailed out within 7 working days. Please note that a transaction fee will be charged to the selected Card upon successful redemption.
For all other redemptions, it will take up to 5 working days.
Daily$ or SAFRA$ can be redeemed to offset outstanding balance on POSB Everyday Credit Card or SAFRA DBS Credit Card accounts respectively. For SAFRA DBS Debit cardholders, the redemption of SAFRA$ will be credited to the Current/Savings Account linked to your SAFRA DBS Debit Card.
Was this information useful?
Thanks for your feedback!
We'll continue to work towards serving you better.