Forgot DBS Vickers Login Password
Even if you forgot your DBS Vickers Online account password you can log in via digibank Online.

Part of: Guides
>
Your Guide to DBS Vickers Online Trading Account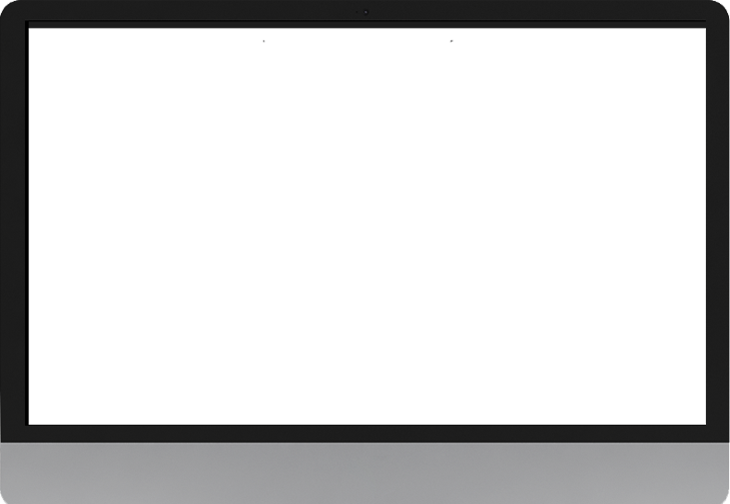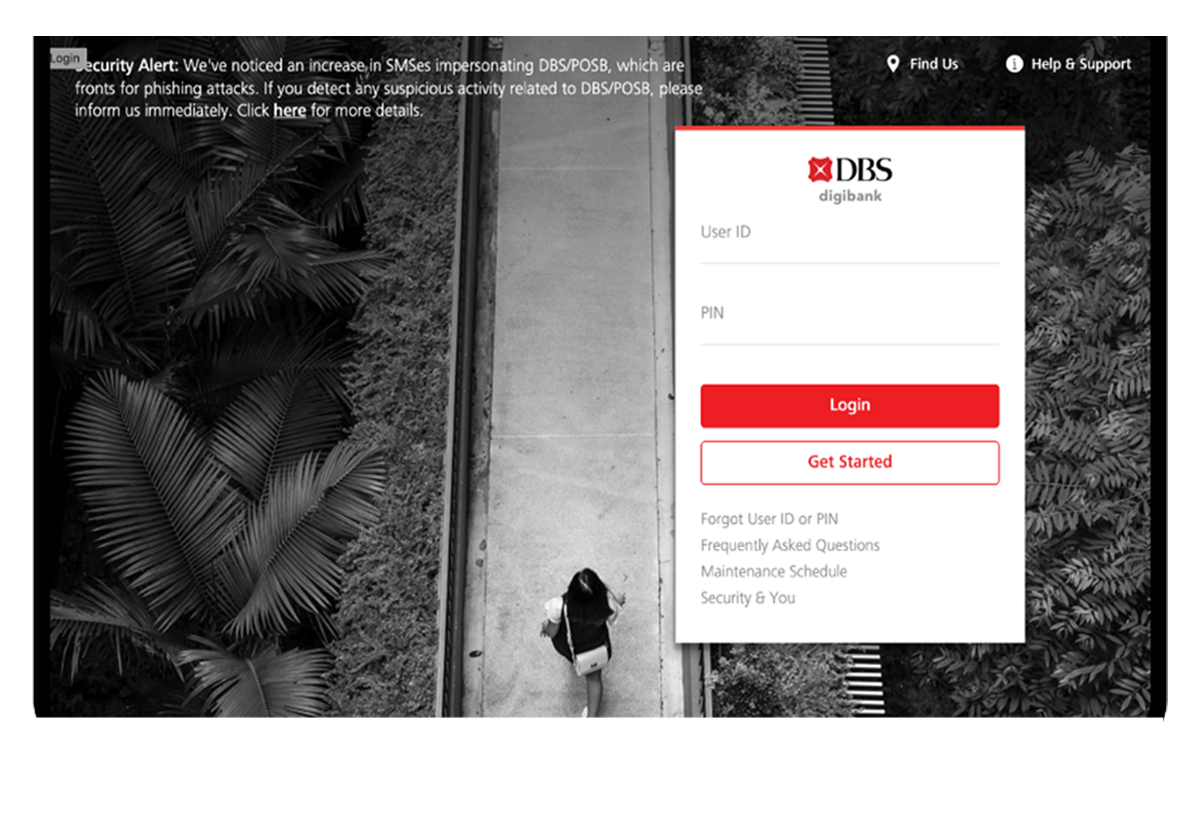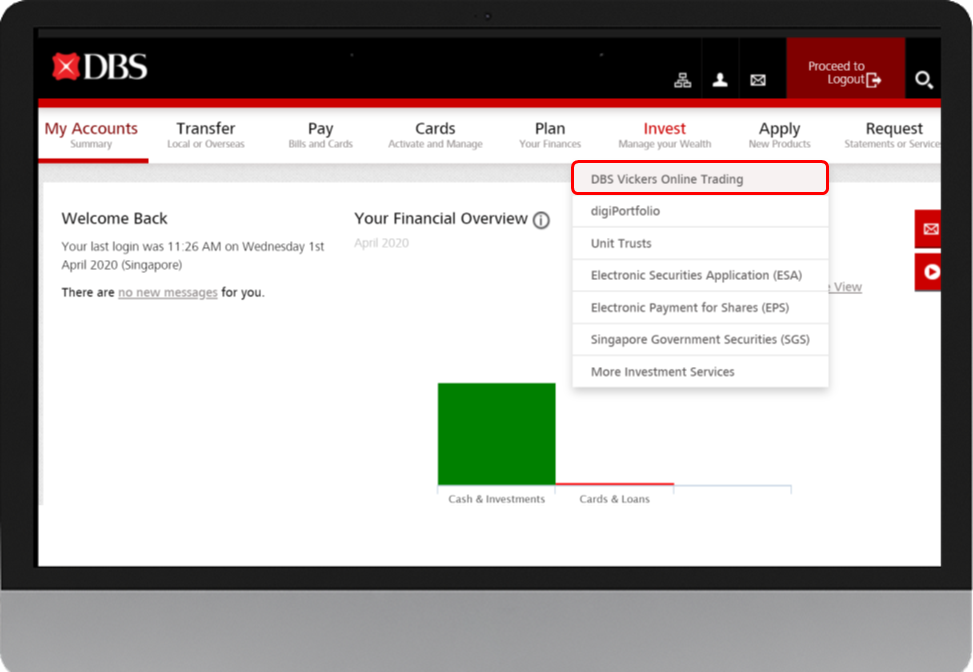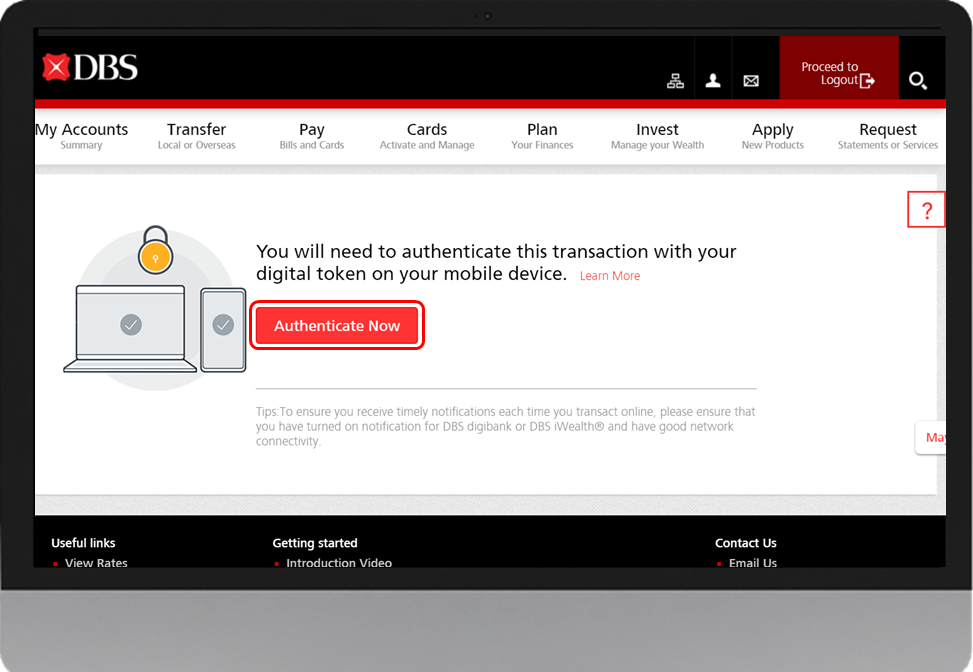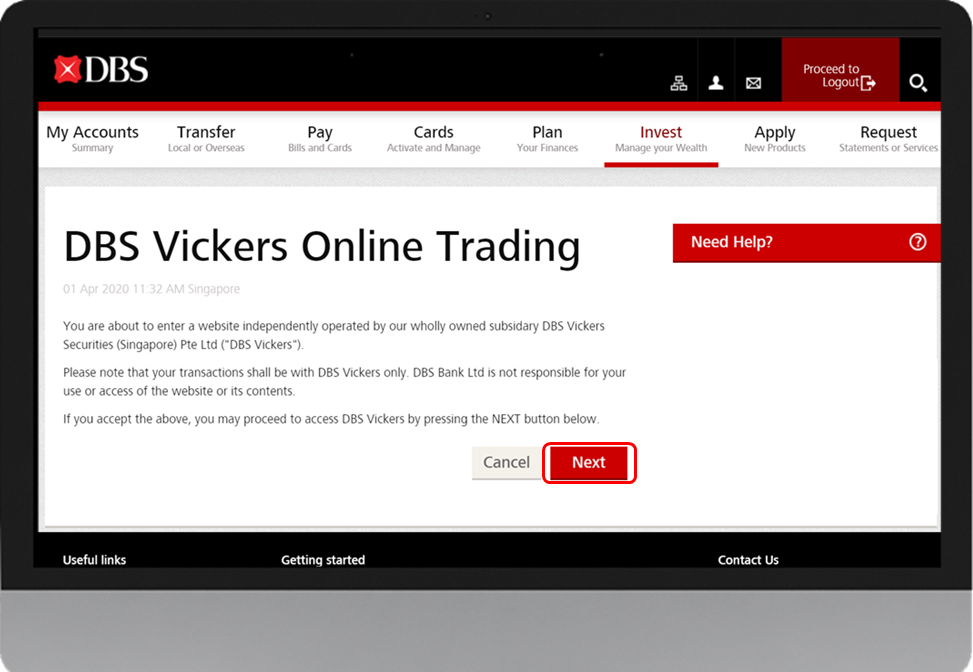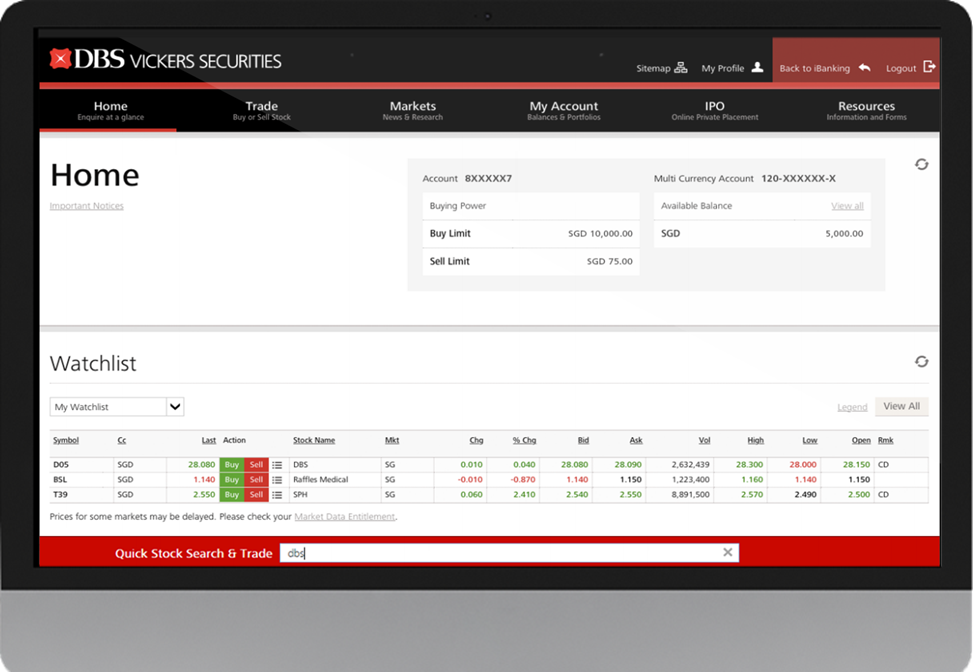 Log in to DBS Vickers via digibank Online
5 simple steps
Click on the numbers to view screens.
Click Invest and select DBS Vickers Online Trading.
Authenticate yourself via digital token or 2-Factor Authentication Instructions.
Read through the terms and conditions. Click Next to proceed.
You have successfully logged in to your DBS Vickers Online Trading Account and see your home screen.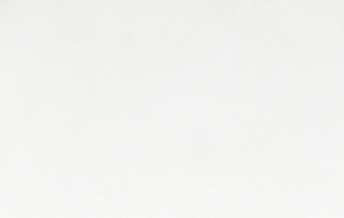 More information
Currently, you will not be able to access DBS Vickers Online through the digibank mobile app. You may sign to digibank online via your phone browser to access the online platform.
Alternatively, you may log in directly at www.dbsvonline.com with your Vickers username and password.
You can also download DBS Vickers mTrading app from the Apple App Store / Google Play store. Do note that the Android application is available to Singapore Accounts only. You can download the mobile user guide here.
Should you still require a password to be mailed to you, you can call us here.
---
Was this article helpful?
Thanks for your feedback!
We'll continue to work towards serving you better.
---