Preparing for retirement: Tips to get yourself ready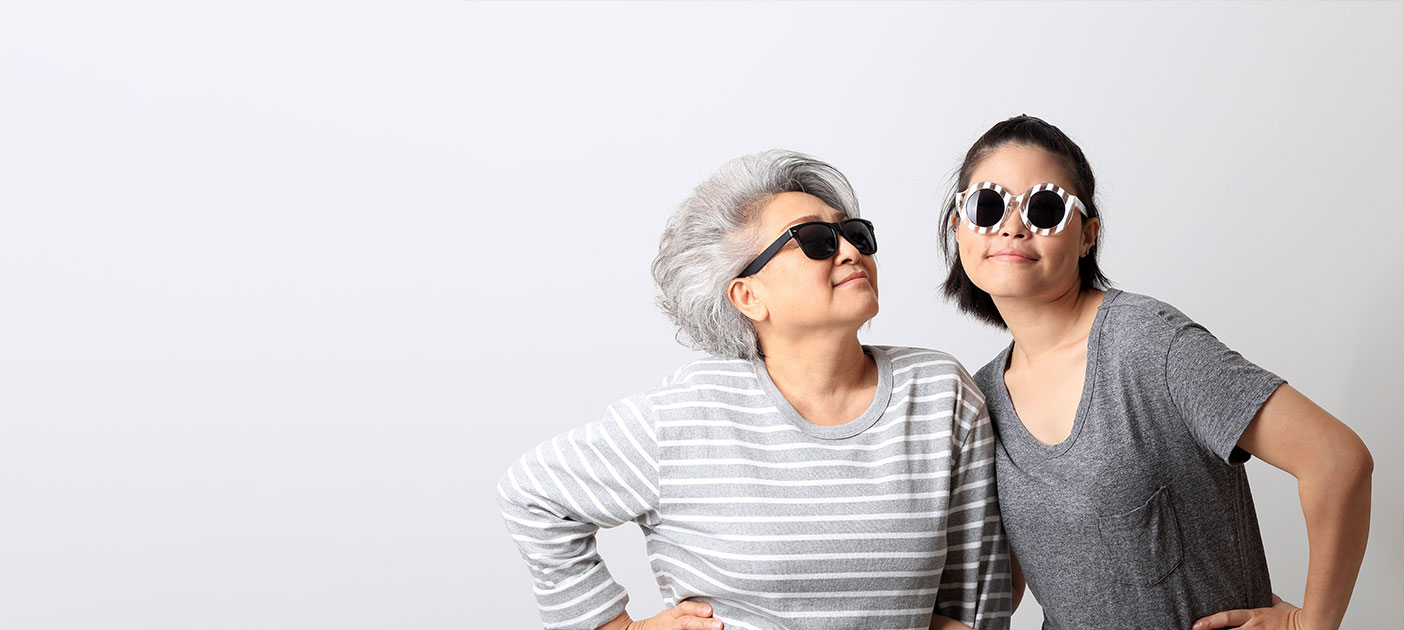 This is probably not new to you: it is important to prepare for your retirement early. Why? Because careful financial planning can help you prepare for the unpredictability and challenges you might face along the way.
In fact, preparing for retirement early will help you move one step closer to achieving your dream retirement goals, be it settling down comfortably in your dream home, finally setting up that urban garden you've always wanted, indulging full-time in your hobby, volunteering or travelling the world at your own pace. Here are the 5 essential tips to get yourself ready for retirement:
#1 Invest in a retirement annuity plan - such as CPF Life Payout
How does a retirement annuity work? Simply put, it accumulates funds at an initial stage, and pays out a stream of regular income flow in your retirement years. You can achieve this by:
Selecting a payout option from your Central Provident Fund (CPF), or
Creating one using various financial products such as the Supplementary Retirement Scheme (SRS) and some endowment policies.
Enjoy lifelong payouts from CPF LIFE
The CPF Lifelong Income for the Elderly (or CPF LIFE) scheme is a good example of what a retirement annuity plan is.

It's also pretty easy to understand how it works. Under the scheme, the CPF savings you've accumulated over the years up to a specified sum are transferred into your Retirement Account (RA) when you reach 55 years old. You can then choose how you want to receive this payout.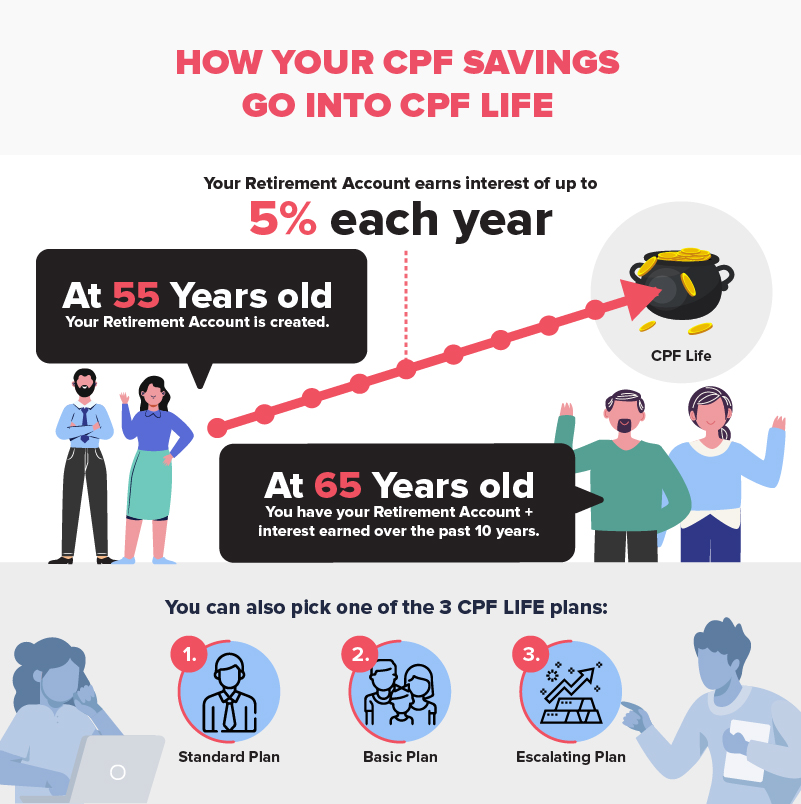 These are the differences between the three CPF LIFE plans to help you make an informed choice:
Plan

Best for

What you get

Standard Plan

Yourself

Default plan if you don't make a decision by age 70
Same monthly payout for life
This will provide the highest payout for the first 10-15 years, after which the payout from the Escalating Plan overtakes it
Doesn't account for inflation

Basic Plan

Your loved ones

Lower monthly payouts with each passing month
This allows you to leave a larger inheritance for your loved ones

Escalating Plan

Your future

Starts with low monthly payouts that increase by 2% each year
Overtakes the payout from the Standard Plan only after some years
This helps to offset the rising standard of living, and inflation
These payouts are usually sufficient to provide a basic standard of living for most. However, they are not inflation-indexed (except for the Escalating Plan), which means that if you're receiving a CPF LIFE payout of S$1,300 today, it may be worth much less in 20 years' time due to inflation.
Another alternative: Annuity from SRS or Endowment Policies
You can also consider structuring a pseudo-annuity ladder, either through the Supplementary Retirement Scheme (SRS) or a series of endowment policies which mature at different times.
In this case, the cash flow from SRS withdrawals and maturing policies supplements the payouts from your CPF LIFE, increasing your ability to retire comfortably.
However, do bear in mind that you can make withdrawals from your SRS account over 10 years from the date of your first penalty-free withdrawal. Withdrawals are penalty-free only if they take place on or after the statutory retirement age (currently at 62) that was prevailing at the time of your first SRS contribution
(Read more: How to maximise monies in your SRS account)
What age should you buy an annuity at?

If you are wondering at what age to buy an annuity, the answer: it is never too early to start investing for the future.
Some annuity plans provide payouts as early as four to five years from the date you sign on. This means you enjoy payouts earlier for longer.
If you start investing in an annuity plan at 30, you can start receiving payouts as early as 34 or 35 years old – more money to pump back into your retirement nest egg!
If you start when you're 40, there are also some plans where you can start receiving payouts at 55 -- 10 years before your CPF LIFE payouts start!
#2 Learn how to start investing for your future


Compared to savings, investments can help you achieve your financial goals in a shorter period of time. A good investment strategy should be part of your retirement plan as it provides higher returns, and can complement your savings or annuity plans.
(Read: How much do you need to get started on investing?)
Another alternative that requires some upfront capital: property. By renting out a condominium for example, you get rental income and have the potential for capital appreciation.
But as with all investments, it has risks and challenges. Real estate is a relatively illiquid asset class. To earn passive rental income, you'll also have to work at finding tenants, play landlord and keep an eye on the retail property market.
(Read more: How to earn passive income in Singapore)
Regardless of the type of investment you choose for your retirement, always consider these key factors:
Your risk profile
Objectives
Time horizon
You can also seek professional help if you need expert advice.


#3 Official retirement age is just a number: Never stop learning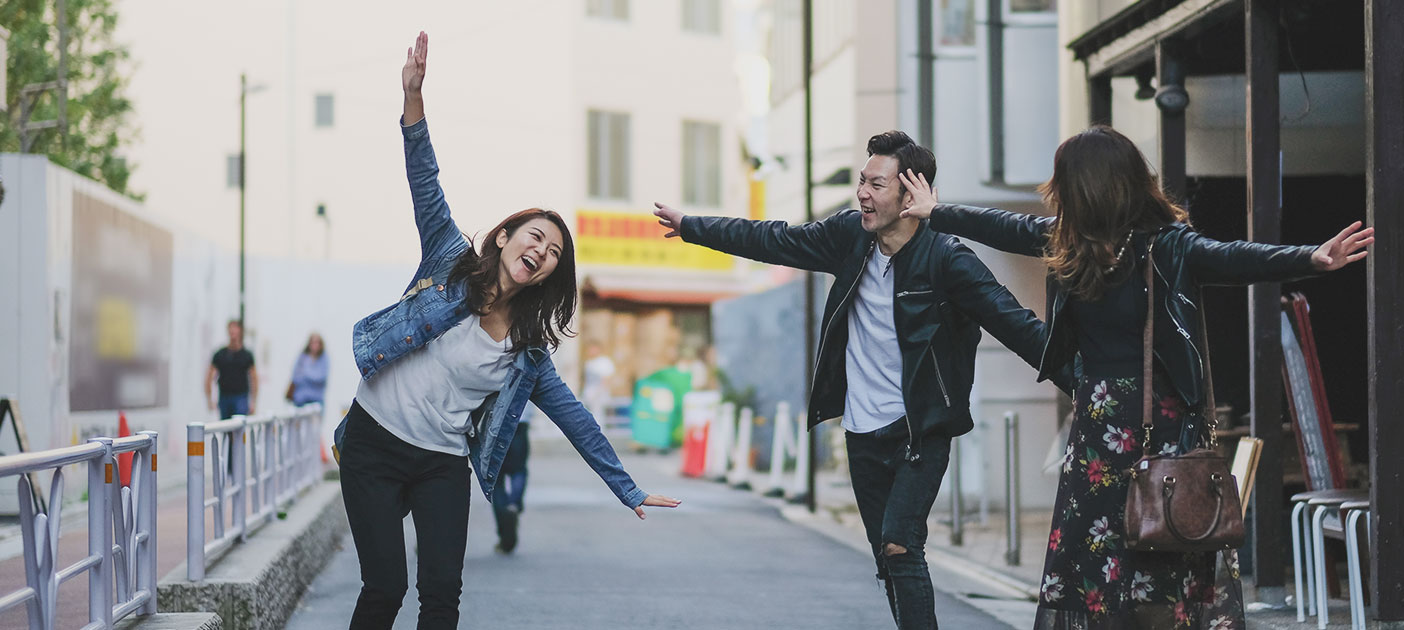 The official retirement age in Singapore is 62 years. If you retire then and live till 85, that's 23 years in retirement.
It might be a good time to consider all those personal development courses you never had time for. So, go back to school. There are a wide range of courses for retirees at the Lifelong Learning Institute, SkillsFuture SG and National Silver Academy. Some are one-off workshops, while other courses last for a few weeks to a few months).
Education doesn't have an expiry date — continue to upgrade your skills or learn new ones. There're also the added benefits of keeping you mentally active, and opportunities for social interaction.
#4 Buy adequate hospitalisation and long-term healthcare insurance
Long-term healthcare insurance is still important, no matter how healthy you are right now. What's more, it is difficult to predict future medical expenses because of fluctuating costs. Be prepared to spend more on healthcare after retirement as the cost of professional elder caregiving and nursing services are high and could easily take a significant portion of your retirement savings.
You can manage higher healthcare costs with adequate hospitalisation and long-term care insurance. Mandatory government schemes such as MediShield Life and ElderShield can provide a basic standard of care. But if you would like more coverage to enjoy a more comfortable retirement, consider applying for private hospitalisation and supplementary long-term care insurance while you are still young and healthy.
#5 Defer your CPF LIFE payout date to earn more interest
Another thing to consider: grow your CPF LIFE retirement pot by deferring the start date of the monthly payouts. The payouts are supposed to start when you turn 65, but you have the option to delay it until you're 70. By doing so, you earn more interest and can enjoy higher payouts.
(Note: Make sure you have sufficient funds for the first few years of retirement before doing this!)

Combining your pseudo-annuity structure with the CPF LIFE scheme will allow your CPF to accumulate value while you draw the maturity proceeds on your pseudo-annuity first. As the life expectancy in Singapore increases, you can afford to delay your CPF LIFE or SRS payouts to reap greater future benefits and help you achieve a comfortable and stable retirement… and perhaps open that small business you've always wanted when you were younger!


Conclusion: Preparing for retirement is not as complicated as you think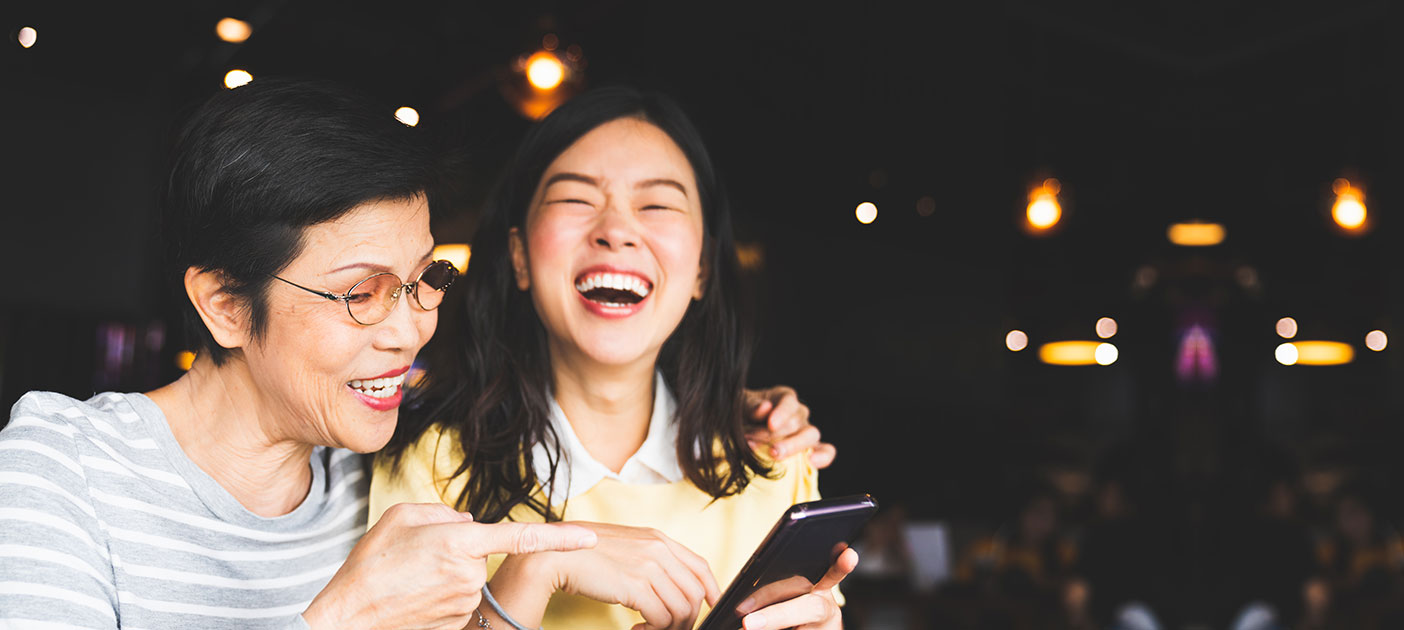 It is safe to say that the need to plan for retirement is always on the back of everyone's mind. The issue is that most people don't know where to start. That's why we have given you these five tips help you future-proof your own retirement.
Start by visualising your ideal retirement based on your current lifestyle to help you plan for your future. Speak to one of our Wealth Planning Managers for further advice and information tools you may need to structure a good retirement plan that's especially fitted for you.
Speak with me to find out more
Justin Goh
Your Wealth Planning Manager
justingoh@dbs.com
+65 96610174
By contacting the Wealth Planning Manager / DBS, you consent to DBS collecting and using your information in accordance with DBS Privacy Policy and for assisting you with your query, regardless of your registration with the National Do-Not-Call Registry or your existing marketing preference with DBS