3 Reasons why anyone can start investing right now
ALWAYS THOUGHT YOU NEED TO BE RICH TO INVEST? NOT TRUE.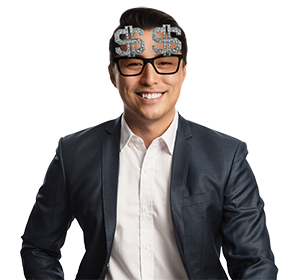 Investing is a big buzz word that seems to be associated with the rich – or how they get richer. As such, the common perception about investing most people have is that they need a substantial amount of money before they can start.
On the contrary, the truth is that you can start investing with any amount of capital, and this could be as small as you're comfortable with – from as low as S$3.50 a day. Let us show you how.
THERE ARE PROFESSIONALLY MANAGED INVESTMENT SERVICES DESIGNED FOR THE MASSES
Unit trusts are professionally managed funds. It invests a pool of money, collected from a number of investors, in a range of assets. Successful investments in the assets add value to the fund and their returns are distributed back to investors.
Typically, in order to achieve diversification on an investment, the investor will need a sizeable investment capital. This is where unit trusts differ from conventional investing. By pooling investors' capital together, it allows the fund to achieve both economies of scale and scope. It gives you access to a wide range of assets that may not be available to individual investors because of the bigger investment capital pooled from a group of investors. Therefore, allowing you to start investing from as low as $3.50 a day or $100 a month.
Wondering if it's hard to tell how well a unit trust performs, or if your money will get stuck in a unit trust? Learn more about the facts of investing in unit trusts as we debunk its myths.
THERE ARE OPTIONS FOR AN EFFECTIVE AND LOW COST FORM OF PASSIVE INVESTMENT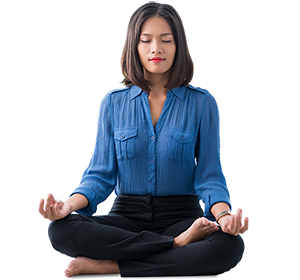 An ETF is an investment fund listed and traded on the stock exchange. It is usually made up of assets linked by a similar investment profile. It aims to produce returns that reflect the performance of a specific benchmark index or its underlying assets. This is called tracking. Many ETFs track an index such as a stock, bond or commodity index. An ETF may also track one or more market indexes like the Straits Times Index (STI) and the Standard & Poor (S&P) 500 Index, allowing you to invest in blue-chip stocks and gain exposure to foreign markets.
ETFs enables you to enjoy the benefits of diversification and requires a lower cash outlay than buying individual stocks to build a similar portfolio as an index. As most ETFs are passively managed, the fees and charges are generally lower than actively managed funds. ETFs also allows you to spread your risks across various stocks and markets, lowering risk exposure and volatility. This is very similar to a unit trust, except that unit trusts have a wider range of investment mandates. Investing in an ETF is as simple as buying a listed stock.
YOU COULD OPT FOR A DISCIPLINED WAY TO START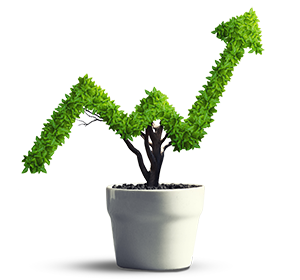 Regular savings plan (RSP) is another way you can start small and yet think big. We are familiar with the idea of setting aside a sum of money from our monthly income as savings. Instead of letting your savings sit in your bank account and earning the base interest, RSP helps you to invest your savings in approved blue chips and/or ETFs. Here's how RSP works.
RSP uses a dollar cost averaging strategy. Under a RSP, you will commit a sum every month (e.g. $500) and the type of stocks or ETF that you want to invest in. At each month, the sum will be deducted from your savings account and invested in the stocks and/or ETFs that you chose. The number of shares or units of ETFs will be dependent on the daily market price.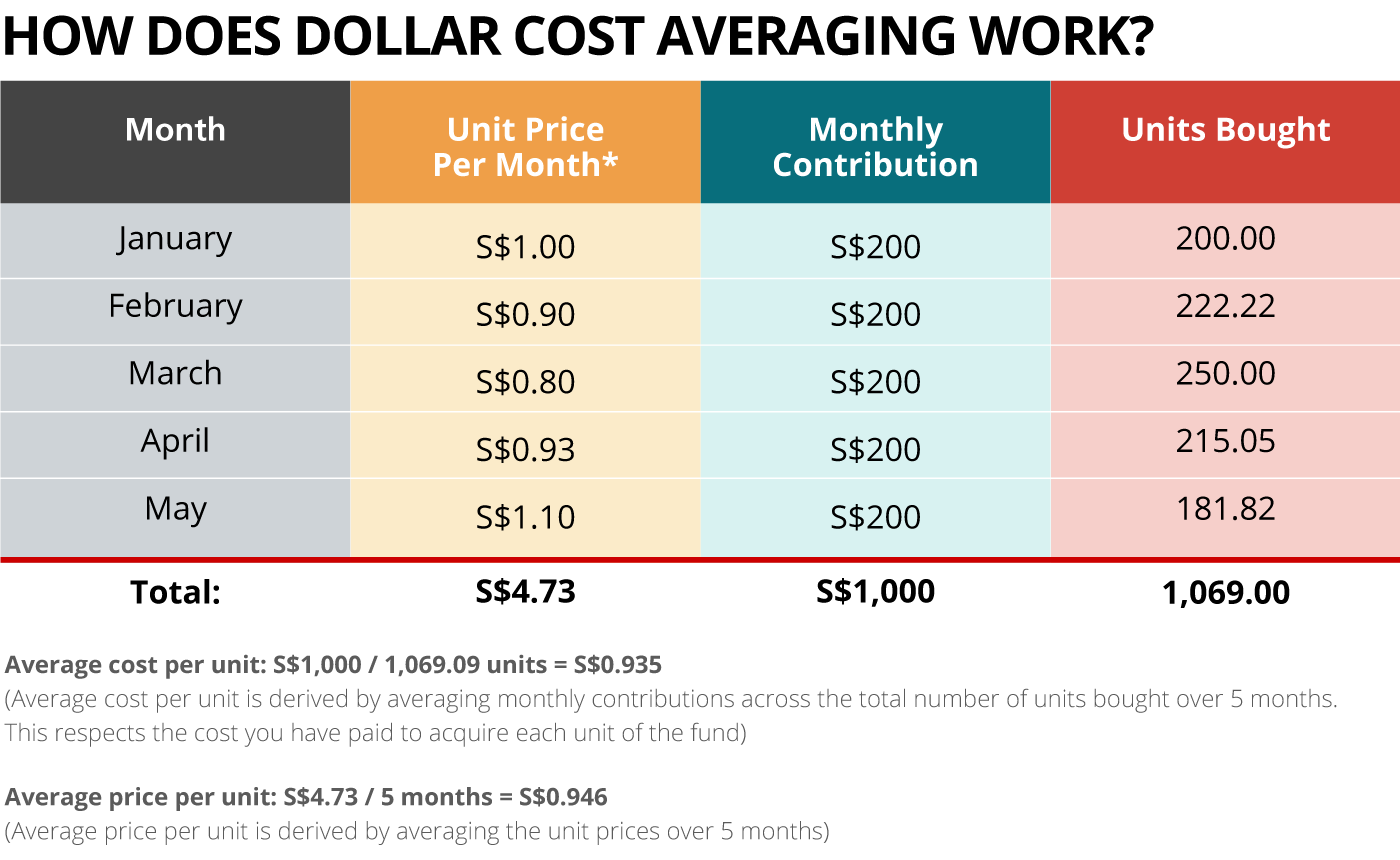 In the illustration above, with the same total contribution of S$1,000, an RSP may allow you to buy more units (total of 1,069.00 units) at a lower average unit price of S$0.935 over five months as compared with lump-sum contribution (total of 1000.00 units bought at a unit price of S$1.00 in January).
With a dollar cost averaging strategy, it helps you to lower your average cost of investment by buying more units when the stock prices are low. In addition, RSP was introduced by banks to encourage everyone to invest. Thus, RSPs have lower cost of investment, which will suit investors with a smaller capital.
There are many more reasons why anyone can start investing right now. If you prefer to have a chat with someone over coffee to bounce ideas on how best to start, head down over to NAV Hub today.
Ready to start?
Speak to the NAV crew today for a free financial health check and how you can better plan your finances.