How to connect with loved ones online this Hari Raya
On Hari Raya Puasa, or Hari Raya Aidilfitri, Muslims end their time of fasting with a blissful celebration of forgiveness, fellowship, and food, to mark the close of the Islamic holy month of Ramadan. While not everyone might be able to spend the occasion in the same space this year, it doesn't mean that festivities are out of the question
Read on to discover 6 useful tips to connect with your loved ones.
Send e-cards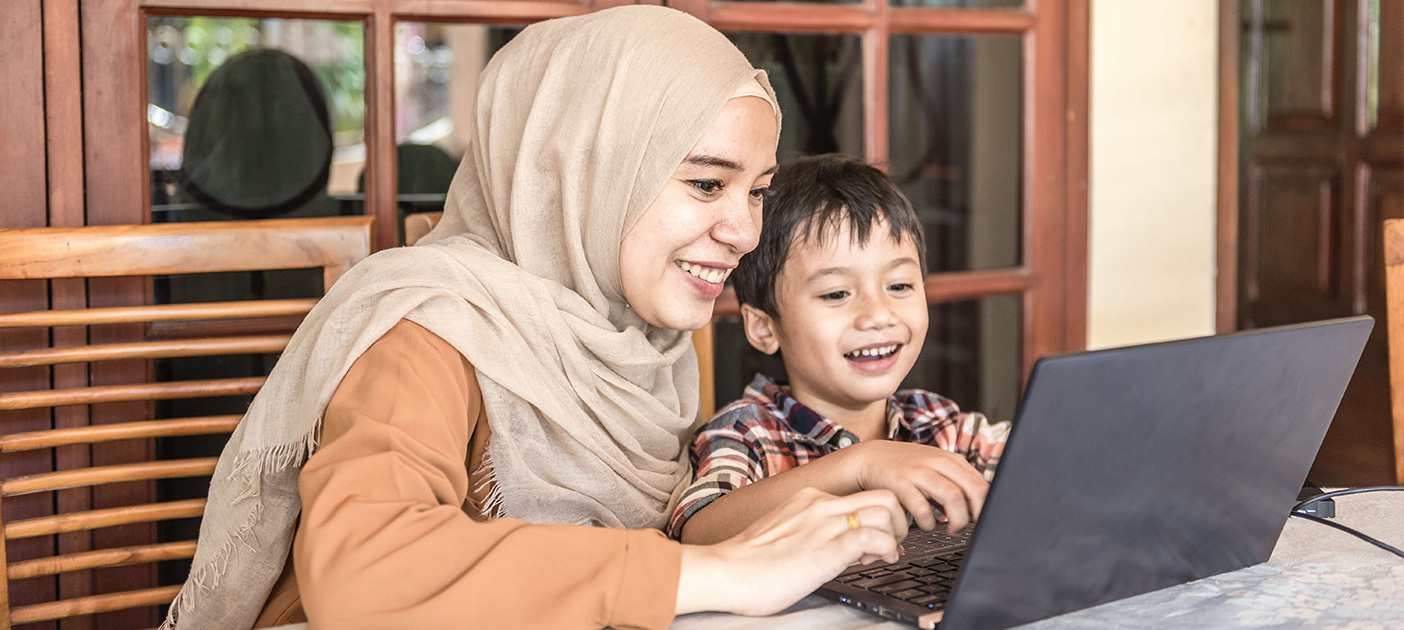 You may not be able to greet everyone "Selamat Hari Raya" in person, but you can still make your well-wishes known by sending friends and family e-cards to mark the occasion. Your friends are sure to appreciate getting something other than work email for a change.
If you're artistically inclined, you can make your own card. Hand-made cards can be scanned and sent via email or messaging app. Digital artists can show off their skill while sharing the spirit of such a joyful holiday. But if you think your skills aren't up to par. There are many sites that offer easily customisable e-cards to capture exactly what you want to say.
Compose a video greeting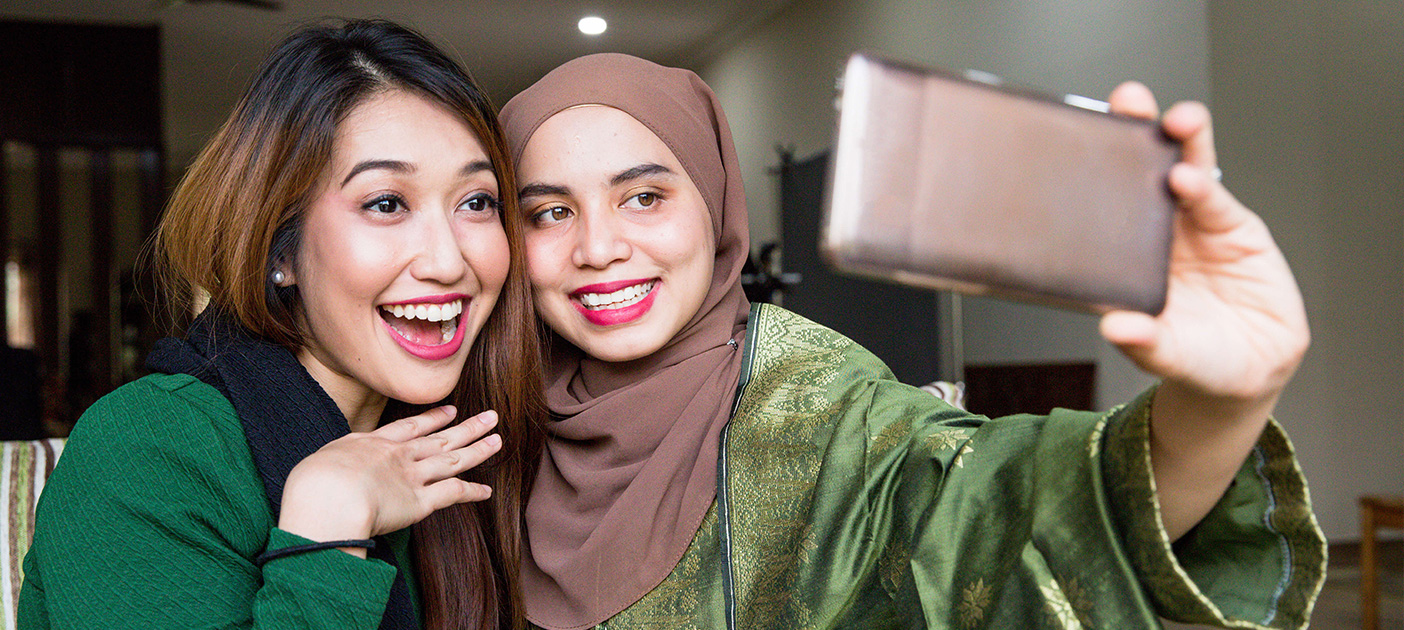 Level up your greetings game by sending loved ones a video greeting. You don't need to be a professional actor or director to do this. All you need is your phone, a sincere message, and your winning smile.
Instead of just sharing your video greetings with family, post it in your friends' chat group and on your social media feed. Share your well-wishes with the world. Having to stay indoors means most interactions are done through text, so a video of your greetings will be a welcome treat.
Start a TikTok challenge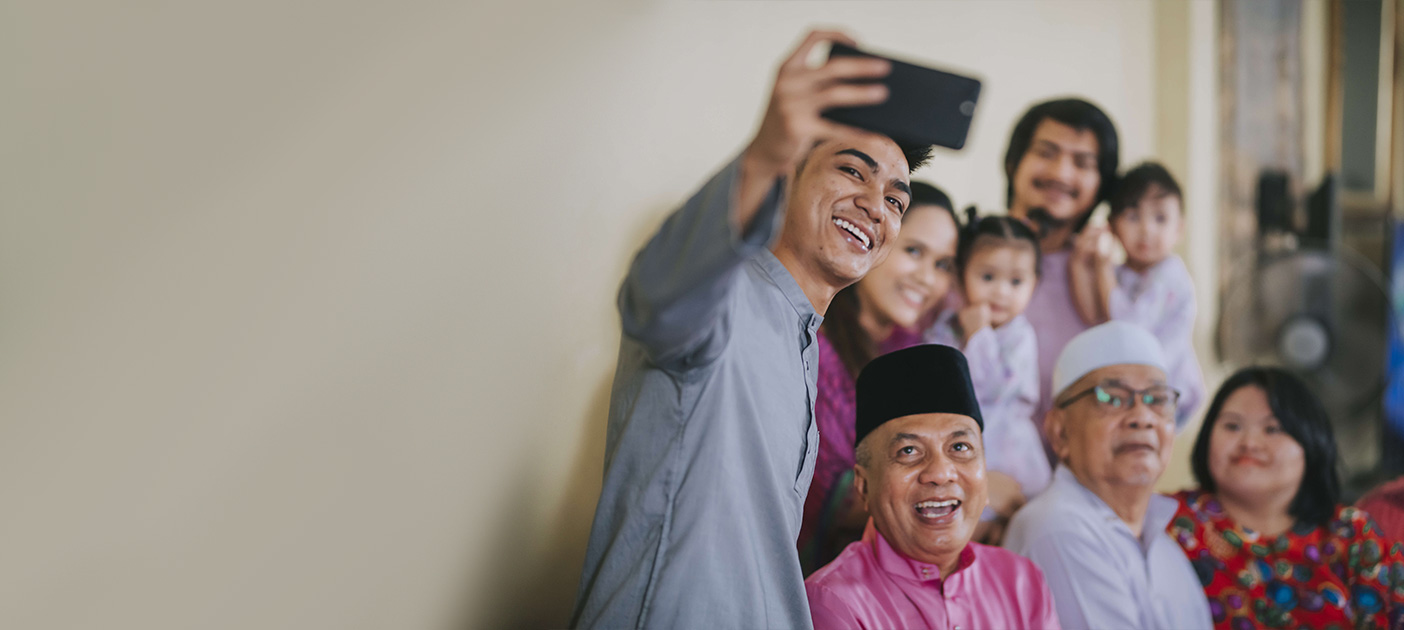 A fun way to get the family interacting with each other online is to start a competition. A great way to do this is to challenge each other to do TikTok dances and send the "entries" to the family group chat.
If you're gathering as a family group, you can even create or join TikTok group challenges. A prize for the winner is optional. What matters are the good memories the activity can create. The experiences behind the scenes alone will make for stories that can be passed down for years to come.
Attend religious services online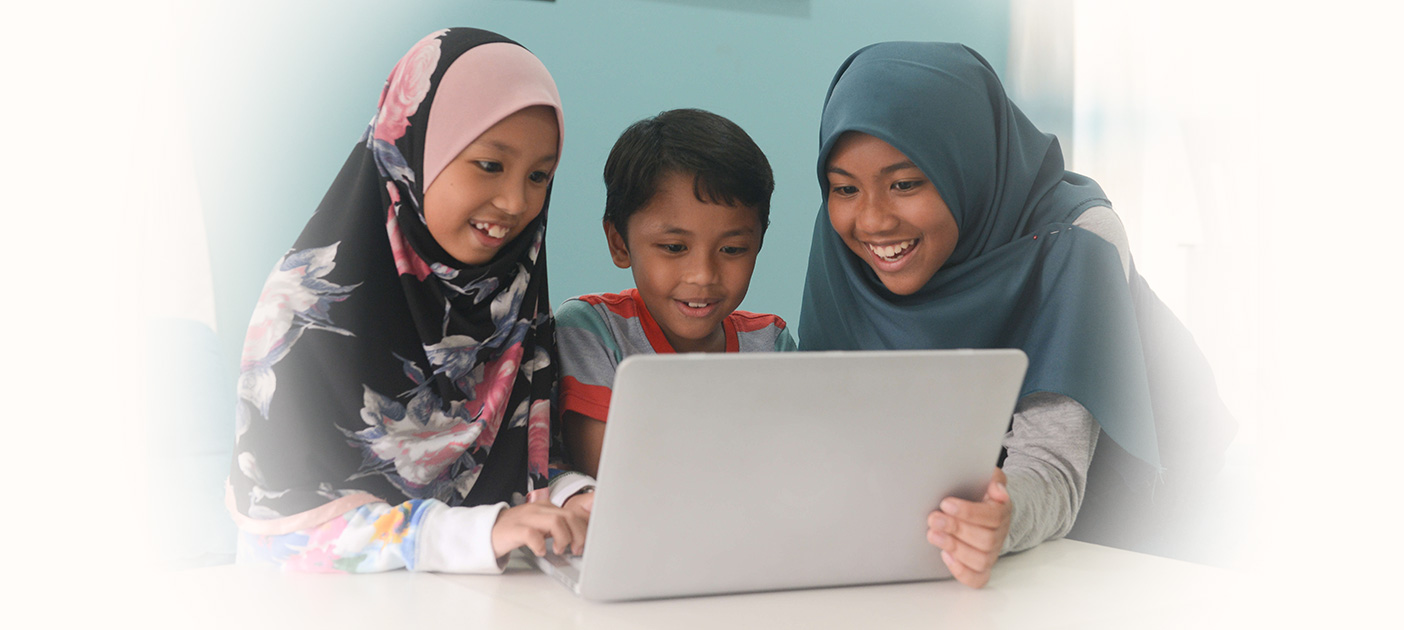 It may not yet be safe for big groups to gather, but this does not mean you have to miss out on the most important part of Hari Raya.
Singapore's mosques offer online services. You and your loved ones can decide on a time, attend online from the comfort of your own homes, and then meet up afterwards in the family chat group or in a virtual meeting room to continue the festivities.
Share a meal together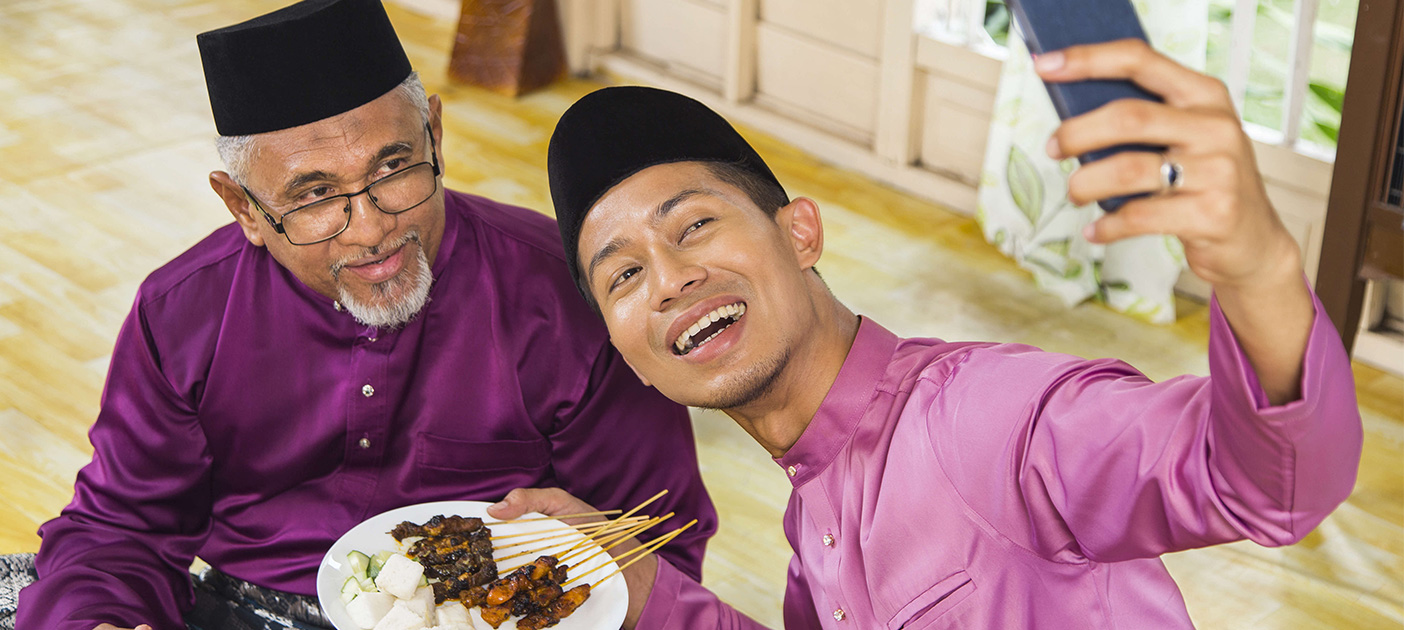 You read that right. You can still share a meal with your loved ones even if you can't meet up in real life. You can coordinate with the restaurant of your choice to have meals delivered around the same time, and all of you can break your fast together via a meeting app like Zoom. It's kind of like watching TV while eating, except this time, the "TV" can return your conversation.
To make it even more special, you can dress up for the occasion. Eating the same food while chatting with each other over Zoom will make it seem as if you're all in the same room. What's great about this is you don't have to limit this to just people in Singapore. If you coordinate time zones properly, you can celebrate Hari Raya with friends and family in other countries as well.
Send digital green packets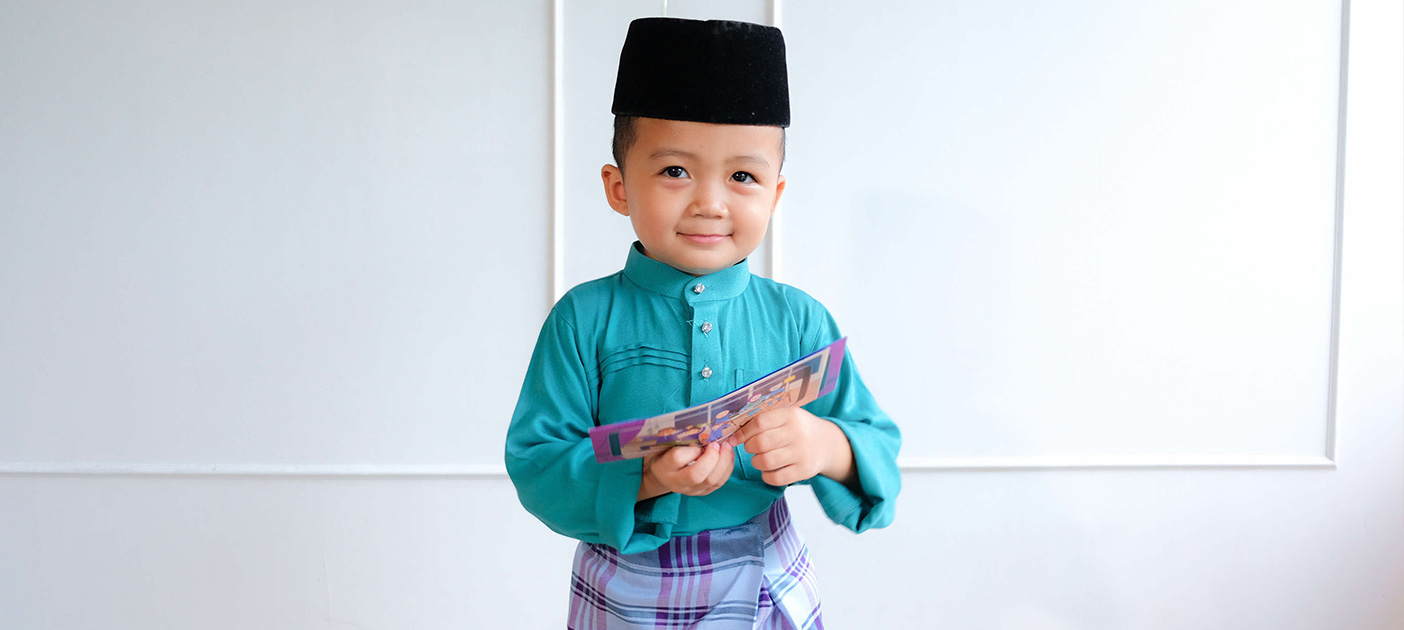 Hari Raya isn't complete without gift-giving. If you can't visit your loved ones this year, you can still gift them with duit raya. Send green packets digitally through DBS eGift. This service sends your love and blessings directly into the accounts of your loved ones.
All you need is DBS PayLah!. To send an eGift to a loved one, tap on the "Pay" button and choose the "Send as eGift" function after entering your desired amount, and of course, a message. Also, remember to check that you are sending your eGift to the official mobile number used by your intended recipient to register for DBS PayLah! or PayNow.
Prefer to gift in person? You can say goodbye to queues and enjoy the ease of bulk loading your duit raya with DBS QR Gift. Plus, you can do your part for the environment by opting for QR Gift cards over green packets! You can even drop used QR cards at any DBS bank branch recycling point, available islandwide.
Simply scan the QR code on the QR Gift card using DBS PayLah! and include your preferred amount and message. To redeem a QR Gift, users can simply scan and receive via PayLah! or PayNow.
Everyone can receive a QR Gift, even non-DBS Customers. And when you gift or receive a QR Gift/eGift of at least S$2 from 9 May to 11 June 2021, you can stand to win S$88 too!
Celebrate being able to get together virtually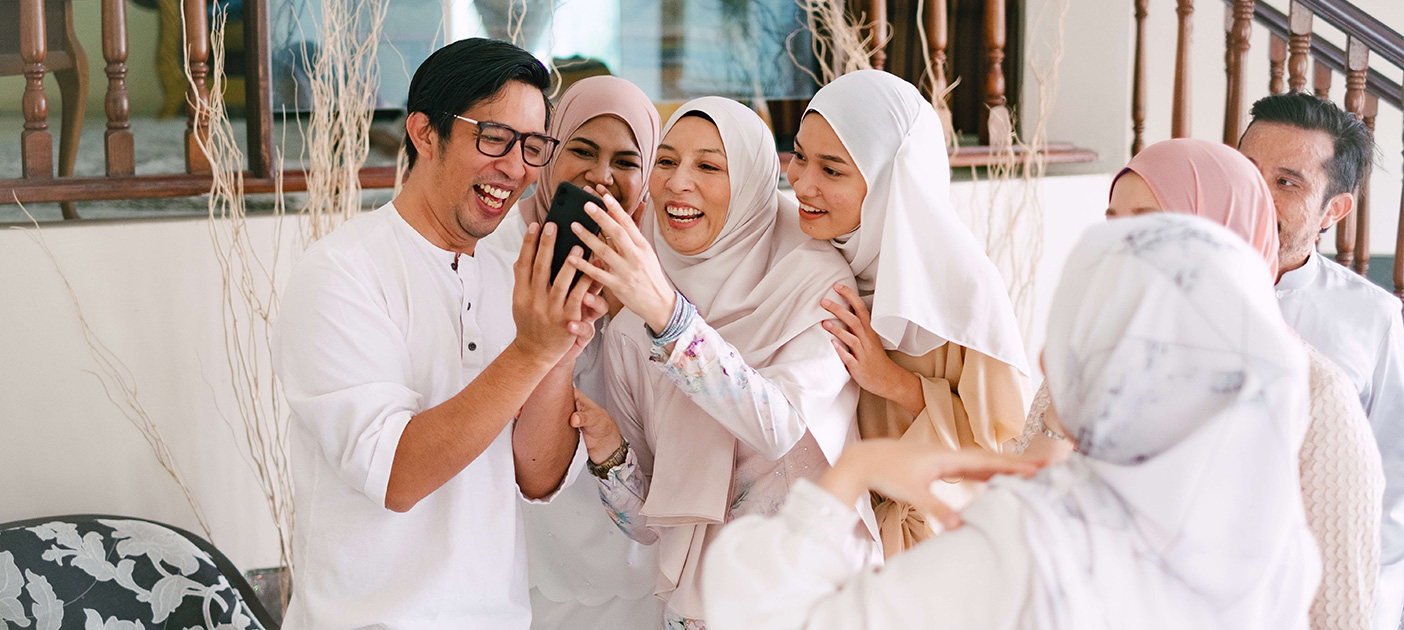 Circumstances may dictate that we spend this season apart physically, but distance isn't enough to separate the human spirit. By making creative use of technology, you and your loved ones can have a memorable Hari Raya no matter where you are.
Selamat Hari Raya!
Not on PayLah! yet? Download today!
Get S$5 when you download and register with promo 'FIVELAH' from now till 30 June 2021. For full terms and conditions, click here.
Download and register today for more convenience!
Deposit Insurance Scheme
Singapore dollar deposits of non-bank depositors and monies and deposits denominated in Singapore dollars under the Supplementary Retirement Scheme are insured by the Singapore Deposit Insurance Corporation, for up to S$75,000 in aggregate per depositor per Scheme member by law.
Monies and deposits denominated in Singapore dollars under the CPF Investment Scheme and CPF Retirement Sum Scheme are aggregated and separately insured up to S$75,000 for each depositor per Scheme member.