Care-giving for those with dementia
When our loved ones are having problems remembering recent events, become more easily confused, and are finding it hard to focus, it may be time to seek out a doctor or recommend they get help.
Some other signs of Alzheimer's or dementia include:
Personality or behavioural changes
Difficulty to do the things that have always been very comfortable for them in the past
Routine tasks become a chore and very challenging – like finding their way back home or forgetting where home is
These may be hard to admit. But there are some medical options and help with planning their routine that could enhance the situation.
Important care-giving arrangements to consider
Once the diagnosis is in, what's next? It is best to sit down with your loved ones to map out several things: planning for the future, and finding the right caregiver. While doing all these, being mindful of how we can best afford of all these with all our other commitments.
Get a Lasting Power of Attorney (LPA)
A Lasting Power of Attorney, or LPA, as it is known, allows anyone above 21 to plan their affairs in the event of mental incapacitation – whether its permanent or temporary.

In Singapore, the Mental Capacity Act allows anyone to appoint one or more persons to make these decisions on their behalf. This can be due to a stroke, dementia or even an accident to the head. To get an LPA, you must be mentally sound at the time of the application and submit your documents to the Office of the Public Guardian.

It is prudent to set up a LPA early and when you are in the right frame of mind.


Plan for daily care
Apart from the legal aspect of dealing with dementia, it is time to consider how to go about living day to day. Inevitably, there will be changes to the daily routine and schedule – for both you and the ones you will looking after. Some families might even decide to take on a full-time caregiver or nurse depending on the level of care needed. Even then, it might change yearly and require frequent reviews.


Find the right caregiver
This may be a time when you are pondering the value of bringing in additional help to cope with your own needs and to ease the burden on your family.

Finding the RIGHT caregiver is never easy, especially when there are many factors to consider: training, personality traits, background knowledge, how many people to care for and a person's state of mind.

Not all caregivers come with relevant experience and there is also the cost involved in hiring one.

If you are considering domestic help, here are some things you need to know:



Agency fees: These fees can go up to around S$2,000 or can even be higher depending on the agency and how they train their helpers before they arrive in Singapore. It can also depend on if the helper is a transfer helper. Some helpers have specialised training in dealing with the elderly and have specialised nursing or first aid certification. These costs can add up too depending on family need.
Security bond and levies: The Singapore government requires all employers to place S$5,000 in security bonds, and it is usually paid through insurance. The only exception is if your helper is a Malaysian. Each month, maid levies can go up to S$300 for the first helper and S$450 for a second, although there are concessionary rates (more below).
Maid insurance: In Singapore, it's compulsory to get insurance for your domestic helper. The policy needs to provide medical coverage of at least S$15,000 each year, and personal accident coverage of at least S$60,000 each year. Some policies offered by various insurers also includes the mandatory S$5,000 security bonds mentioned earlier, that is payable to the Ministry of Manpower.
Contracts: Upon completion or premature termination of the contract, you as the employer are obliged to send your helper back to the nearest port of entry to her home.
While these are useful considerations, it might be better to set expectations early and decide on what are primary and secondary responsibilities that you want your new helper to carry out. Helpers are human too, and like us, they need proper rest, personal space, and perhaps some arrangement that allows them to communicate with their families back home, especially those who have children. A better understanding of the rights of both parties might be a good way to start.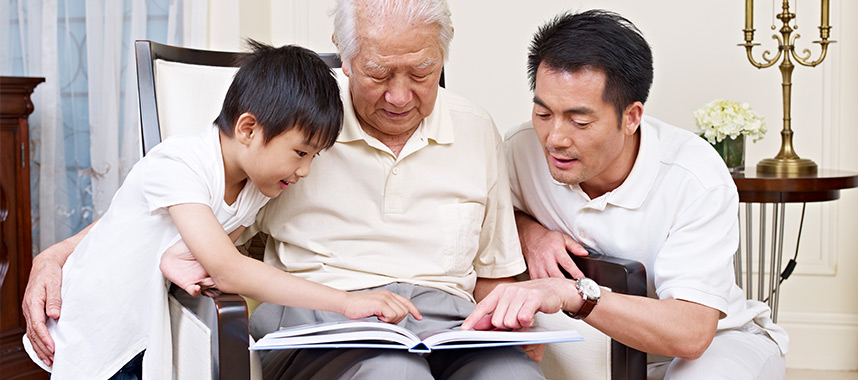 Government assistance to defray the cost of hiring a domestic helper
The Singapore government has several assistance schemes that help defray the cost of hiring a domestic helper. Depending on your income level and job, seek help from the Ministry of Social and Family Development or the Manpower Ministry.
The Ministry of Social and Family Development's Home Caregiving Grant provides families caring for a loved one with certain intellectual and physical disabilities a monthly grant payment of S$200 based on certain criteria. An assessor will also be sent to your home to see how best the government and its accredited partners can help you in your time of need. If your parents or in-laws need help with at least three of these activities - washing, dressing, feeding, toileting, walking or moving around and transferring from a bed to chair or wheelchair – this grant helps with the cost of care.
Additionally, for families with a person aged above 67 in the household, a Foreign Domestic Worker (FDW) Levy Concession is available via the MOM website. It sets the FDW levy at S$60 leaving additional funds for other areas.
The other government grant you might want to consider is the Caregivers' Training Grant administered by the Agency for Integrated Care. It is a $200 annual subsidy that lets caregivers attend approved courses to better care for their loved ones, including dealing with conditions like dementia and Alzheimer's.