Financial tips
BREATHE NEW LIFE INTO YOUR BANK BALANCE. TRUST US, IT'S POSSIBLE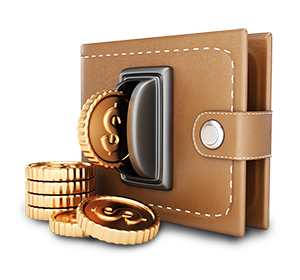 It's pay day, and you check your bank balance excitedly. It does not seem to have moved much. You think to yourself that this can't be so, but you have a sinking feeling that you may have spent a little more than you would have liked to admit.
This happens to the best of us. And all's not lost.
These money-saving tips we have here are relatively easy to implement and will hopefully leave you with a healthier bank balance at the end of the month.
It's tough to save for the future with a (limited) monthly income. After all, Singapore constantly ranks high among the world's most expensive cities to live in. But as you work towards your year-end bonus and that much-anticipated raise, you can try out some sure-shot strategies that will help you feel richer when you check your account balance.
Here are four convenient ways you can save money without feeling like you're compromising on life.
YOUR SOCIAL LIFE CAN STILL STRIVE WITH LESS MONEY SPENT
Let's face it: A healthy social life can be unhealthy on your pocket, especially if it often involves dinner dates in town (because the Central region is always the best place to meet, right?) or a night of drinks and bar-hopping. Instead, choose lunch, brunch or coffee dates for most of your gatherings. As these typically cost less than dinner and drinks, they'll help keep your dining expenses under control.
For even more budget-friendly ways to bond and relax with your buddies, why not come up with creative – and less pricey – alternatives to dining out?
Organise fun gatherings such as potluck meals at friends' homes. Or simply takeaway your favourite hawker food for a Netflix marathon or soccer screening so you can enjoy quality time with your friends without the hassle of jostling with crowds or shouting over the noise. You can also have a cookout at someone's place.
Fun fact: A steak in town will probably cost you more than 40 dollars, cooking your own will cost you about a quarter of that price – give the "sous vide" or "blow torch" methods a try!
Depending on your interests, there are plenty of other cost-friendly yet fun-filled activities to enjoy. You could check out museum exhibitions (Singapore citizens and permanent residents enjoy free admission) or have a picnic at the Botanic Gardens. Plus, you might just find your social circle expanding and feel more personally enriched when you enjoy a varied social life!
A SIDE HUSTLE CAN EARN YOU EXTRA CASE
We know you have a busy schedule, but a side hustle that won't take more than two to three hours a week can work wonders at padding up your bank account. For example, if you fancy teaching, committing to tutoring a student once a week can earn you a little extra money on the side. Many tuition agencies in Singapore will refer students to you depending on the subjects you are comfortable teaching, in exchange for a starting commission.
If you drive, you can also sign up with ridesharing platforms and offer rides to commuters who are travelling to the same areas that you are to earn money to subsidise your car's expenses.
Or if you, like most people, have too many possessions at home, why not try to spring clean your living space? Items that are still usable can be resold on listing platforms. Better yet, select some pieces such as furniture you can restore with a quick coat of polish or paint, or clothing you can upcycle by adding a few embellishments before you list them for sale. These personal touches can go a long way in raising the resale value of your pre-loved items so you can get more money for them.
SET A BUDGET AND STICK TO IT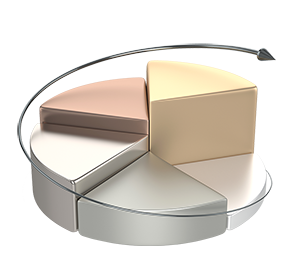 If you find yourself overspending on certain aspects like shopping or dining, it may be time to monitor your spending within these categories and consider setting a budget against it. Your Financial GPS within your DBS/POSB iBanking (Internet Banking) allows you to do just that - a fuss-free tool that intelligently tracks and organises your spending into the various categories and even lets you set a budget for easier management, freeing your time to do the more important things in life.
KEEP YOUR MONEY WHERE YOU CAN'T TOUCH IT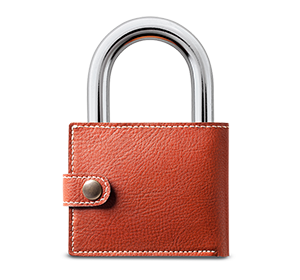 Out of sight, out of reach.
It may be good discipline to automatically transfer a fixed amount of money to a separate account such as the POSB eMySavings Account so you won't feel tempted to spend it all. A monthly savings rate of 10 per cent of your salary is a good starting point, but you can easily revise this figure to suit your needs. As you watch your savings account grow with time, you'll feel a sense of satisfaction and security in your financial future, and may even be motivated to save more!
Don't forget that you can also help your own money grow with a savings account that offers a good interest rate. Check out the DBS Multiplier Account, which offers interest rates of up to 3.5 per cent every year if you achieve a certain amount of banking transactions each month, such as salary credit, shopping, home loan instalments, insurance or investment dividends.
Alternatively, if you are keen to enforce that discipline and are willing to take some risks, you could also consider investing in Unit Trusts through a Regular Savings Plan (RSP). Benefits of investing in an RSP includes the affordability it offers as it allows you to start investing from just $100/month. If you are investing for the longer term, you could eliminate the guesswork in investing by contributing regularly and with Dollar Cost Averaging, you could potentially enjoy lower average costs over time compared to lump-sum contributions. As with all investments, unit trusts come with an element of risk, the key to successful investing is in understanding and managing these risks. It is also important to determine your risk appetite and only invest in instruments that you are aligned with it.
Ready to kickstart your financial planning?
Speak to the NAV crew today for a free financial health check and how you can better plan your finances.