Getting your home loan: Fixed or floating rate?
Getting a home is a big-ticket purchase that may require a loan. As the financing arrangement may stretch over many years, the interest rate can make a big difference to the repayment amount. Should you get a fixed or floating rate? Here is a comparison to help you decide.
FIXED RATE PACKAGES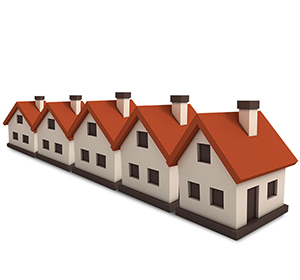 Fixed rate packages offer a flat interest rate for a certain period, usually from one to three years.
The rate does not change during the stipulated time frame, so you do not have to constantly track it, giving you a greater peace of mind. But they tend to be higher than floating rates.
FLOATING RATE PACKAGES
Increasingly, banks offer floating rate home loan packages pegged to the bank's fixed deposit interest rates, which may be less volatile. DBS offers floating packages pegged to Fixed Deposit Home Rate 8 (FHR8)*, which is transparent and less volatile compared to other market benchmarks such as the one-month or three-month Singapore Interbank Offered Rate (SIBOR). That being said, it is important to note that packages pegged to the bank's fixed deposit rates are still subject to change at the bank's discretion.
Another commonly used reference rate is the SIBOR, which is indicative of how much it costs banks to borrow from each other. This could be subject to fluctuations especially when it comes to volatile financial periods. That also means mortgages pegged to SIBOR are affected by the same market movements. You can find out the latest SIBOR trend here.
Which package works better for you?
Always look at your needs first instead of going for the cheapest option straightaway.
IS STABILITY CRUCIAL TO YOU?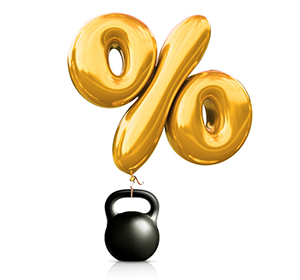 If you are the sort who frequently gets up in the middle of the night, wondering what your career will look like in the next five years, you may value the stability that fixed rate packages offer.
Be prepared to stick to your fixed rate package, as there are hefty charges such as cancellation fees and prepayment penalties. The upside is being protected against any drastic hikes of floating rates.
DOES SAVING EVERY DOLLAR MATTER TO YOU?
Floating rates tend to be cheaper compared to fixed rate packages, which means paying a lower monthly instalment. But you need to prudently set aside extra funds in case the home loan rates increase.
The packages also usually come with a lock-in period of two years. This means that you will not be able to pay down your loan or refinance to another financial institution without incurring penalty fees during the lock-in period.
Refinancing also incurs valuation and legal fees which may add up to a hefty sum, so it is important to look at the package in totality, and not just the rates at the onset.
Once you have chosen your loan package, bear these in mind:
Just like investing in stocks or making financial decisions in general, it is wise to adopt a long-term view. Stay attuned to the latest trends and developments. Set aside emergency funds. The principle is to have enough cash or liquid assets for your monthly instalments over the next two years, even if you face unforeseen circumstances.
You can also look out for promotions when applying online. They may provide more bang for your buck.
Taking up a mortgage loan is a huge commitment, so it is best to be prepared. With the peace of mind, you can focus on nurturing your family, career and personal development.
* FHR8 refers to the prevailing 8 months Singapore dollar fixed deposit interest rate of DBS Bank for amounts within S$1,000 to S$9,999 or such other sum as may be specified.
Ready to start?
Speak to the NAV crew today for a free financial health check and how you can better plan your finances.