An expat's guide to moving to Singapore
Over the years, Singapore has constantly come up tops in various lists of attractive places to work and live. 'Clean', 'efficient' and 'organised' are phrases that you might have heard about Singapore, and they can be used to describe most things – from doing business to renting a home, to travelling around the island. If you're one of those planning to call our sunny island 'home' for a few years, here are some things to consider before making the big move.
Accommodation
Singapore isn't big (only about half the size of London!), but it is very densely populated. Being a compact city, property prices—and thus rental costs—tend to be fairly high. However, costs can vary greatly depending on location, so familiarise yourself with the different areas in Singapore to get a sense of where might be suitable places to put up.
Consider your workplace location, its transport options (would you commute by train or bus?), dining areas, and for parents—proximity to a school. Neighbourhoods like Bukit Timah, Orchard, Tanglin and River Valley are popular with expats who prefer living closer to the city. For those who like some local charm, there's Tiong Bahru estate on the city's fringe, as well as Katong and East Coast over in the east. If you work in the off-central business parks like Changi in the far east and Tuas in the far west, you could consider Tampines, Bedok and Pasir Ris for the former, and Boon Lay or Pioneer for the latter.
Popular home options for expats in Singapore range from condominium apartments, serviced suites or a rental room within one of numerous public housing estates, commonly known as HDB flats. You could search for either an entire home or a single room on various online portals. With a highly digital population, you'll be able to line up appointments with property agents to view rental properties with a few clicks of your mouse, before you even set foot on the island.
Education for the kids
If you are coming to Singapore with the little ones in tow, you'll be glad to know that Singapore has a strong education system. There are many international schools and private institutions catered for the expat community. And did you know that Singapore has a bilingual education system, and that is also brought to most of the international schools? But what if you want your kids to better immerse in Singapore? Public schools here can be an option, especially if you plan on staying here for the long term.
The fees charged by public schools under Singapore's Ministry of Education are significantly lower than that of international schools, even for non-local students. The curriculum and programme structure in public schools is usually more rigid, although you'll be glad to know that there is emphasis on all-round development of your children (co-curricular activities are compulsory). The curriculum offered by the different international institutions varies, and could be markedly different from the common one taught throughout public schools here.
For a better understanding of the different education, systems, curriculum and culture, search for the schools and their programmes online.
Banking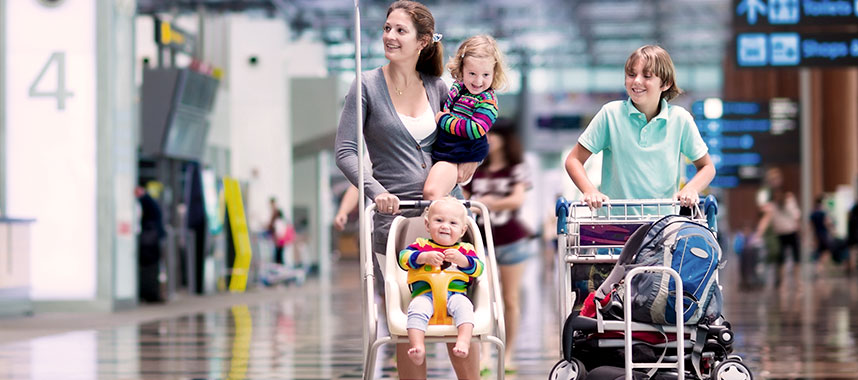 Getting your money matters settled within the first week or so is essential, so that your salary can be credited to your new bank account and you can deposit your cash in hand into a safe place. The DBS Expat Programme is a great way to get started as it lets you easily set up an account online, while offering overseas funds transfer services and benefits ranging from health care packages to housing and investment seminars – and more.
Let's explore.
Opening an account
While regular savings account options abound, as a foreign talent, you may want to consider opening a savings account with a multi-currency wallet.
The DBS Multiplier Account allows you to set up various currency wallets, and exchange money 24/7 whenever rates are favourable. By linking it to your DBS Visa Debit card, you can shop, dine and pay overseas (in up to 11 foreign currencies) with no additional foreign exchange fees*.
DBS Multiplier Account makes multiplying your money easier too by recognising multiple categories of transactions – such as credit card spend and investments. You can start earning interest of up to 4.1% p.a. today
Opening the DBS Multiplier Account can be done easily online. Simply apply and submit the necessary documents. If your Employment Pass (EP) is not yet ready, you may use your In-Principle Approval Letter (IPA) to back up your application.
Overseas transfers
DBS Remit offers same-day transfers at lower fees and preferential foreign exchange rates. $0 remittance fees are valid for same-day transfers to Thailand, Australia, China, Canada, Eurozone countries, Hong Kong, India, Indonesia, Malaysia, Philippines, UK, USA and Japan. Plus, no more queues at the banks or remittance counter, do it simply through the DBS digibank app or through digibank Online on your computer.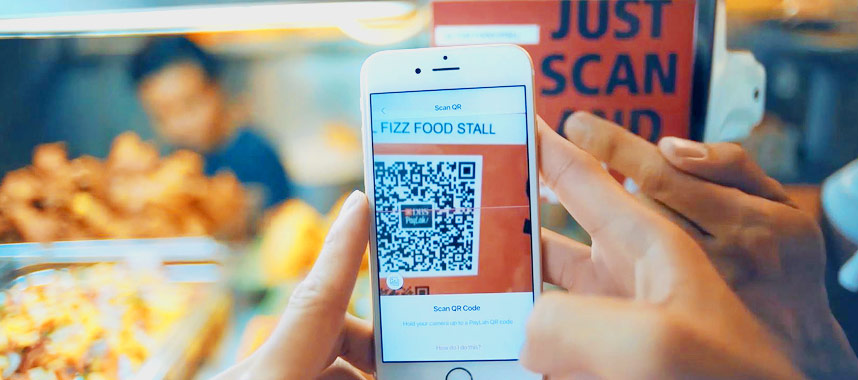 Cashless payments
As a nation that's going cashless, you can literally cash in (pun intended) on the convenience of paying for purchases by just tapping your DBS Visa Debit Card or smartphone at the counter. Earn 5% cashback** when you tap to pay with Visa, through your card, Apple Pay, Samsung Pay or Google Pay. (Simply keep your cash withdrawals to three times or less and up to S$400 every month.)
With PayNow, you can send money instantly with just the mobile number or NRIC/FIN (National Registration Identity Card/Foreign Identification Number) of any recipient. Once you've opened your bank account and registered for a mobile line, you can register for PayNow using your mobile number or FIN to start sending and receiving money.
Another cashless innovation making headway in our shores is scanning QR codes to pay. Use the digibank or PayLah! apps to pay like a pro, without having to fumble around for unfamiliar notes or coins!
Moving to a new city is an exciting experience, and we hope this information helps you with a seamless move!
See also:
4 reasons why you should use DBS Remit to transfer money
*To enjoy direct foreign currency payments, ensure your DBS Visa Debit Card is linked to your MCA as the primary debiting account.
**Subject to DBS Visa Debit Card Terms & Conditions.
DEPOSIT INSURANCE SCHEME
Singapore dollar deposits of non-bank depositors and monies and deposits denominated in Singapore dollars under the Supplementary Retirement Scheme are insured by the Singapore Deposit Insurance Corporation, for up to S$75,000 in aggregate per depositor per Scheme member by law. Monies and deposits denominated in Singapore dollars under the CPF Investment Scheme and CPF Retirement Sum Scheme are aggregated and separately insured up to S$75,000 for each depositor per Scheme member. Foreign currency deposits, dual currency investments, structured deposits and other investment products are not insured.
You may be interested in