Man on a mission
Millennials are putting their stamp on the world, making real their aspirations in ways that previous generations might never have thought of. Our series delves into how young people take bold steps to achieve their life goals in Big Plans Take Time. Meredith Woo speaks to Visionnaires Capital director Jonathan Siew, our fifth profile, about his passionate yet prudent approach to success.
TAKING IDEAS FROM VISION TO MISSION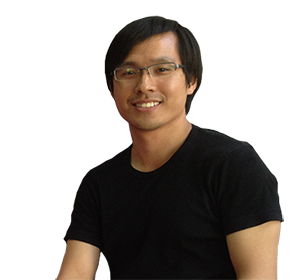 As director at Visionnaires Capital, a fast-growing boutique corporate advisory firm, Mr Jonathan Siew works with start-ups and growth businesses on their strategy and fund-raising efforts. For clients who are small- and medium-sized enterprises (SMEs), he acts as a merger and acquisition (M&A) consultant to seek out suitable buyers and investors.
"The single philosophy that underpins my choices has been to continuously stay relevant and to keep a growth mindset to adapt and excel wherever I might be," he says. His approach: building the "Lego pieces" in his arsenal of skills, on an endless quest for knowledge.
IT ALL BEGAN WHEN HE WAS A STUDENT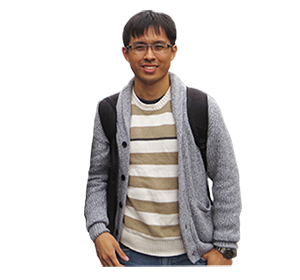 The 32-year-old seizes learning opportunities every chance he gets. As an engineering undergraduate in Nanyang Technological University, he was inspired by the easy-to-grasp appeal of Freakonomics and Blink to minor in economics. "Economics brought a different spin to how one's world view with a broader view of various societal issues, compared to engineering, where we typically move quickly to identify and systematically solve problems and build products," he says.
To ease the financial burden on his parents, Mr Siew applied for the SPRING Singapore mid-term scholarship to fund his studies, an exchange programme to Sweden, and secure a job.
Concurrently, he built up his investment portfolio — mainly in products that need little daily monitoring like fixed deposits, and a mix of blue-chip and growth stocks. "These allowed me to have some capital gains and dividends; more defensive investments for the purpose of preserving and growing wealth, but without excessive risk," he explains.
He finally started work at SPRING Singapore's Industry Development Group in 2011, where he eventually facilitated the growth of 50 SMEs in the aerospace and precision engineering industry.
Meanwhile, he was already saving up for his upcoming wedding in 2013.
SECURING HIS FUTURE
Ever prudent, Mr Siew and his wife, Valerie, decided to live with his parents to spend more time as a family. That move allowed them to save up for another big-ticket item — renovations for their Build-To-Order Housing Board flat, completed in 2015, with only an HDB loan.
All told, they spent about $30,000 in cash on renovations for their five-room flat, after shopping around for quotations, searching online and through magazines for inspiration as well as recommendations from their friends.
He says: "We saw how we could save on certain unnecessary costs and improve the quality and choices for our home by directly engaging subcontractors for certain big-ticket items."
That same year, he joined a media corporation, adding M&A and strategy to his professional repertoire. This year, he moved to Visionnaires Capital.
THE LEARNING GOES ON
The latest chapter in Mr Siew's learning journey is an 18-month Executive Master in Finance at INSEAD — funded by a mixture of savings and loans. All to equip himself for his business, while building a network through the INSEAD community.
Ready to start?
Speak to the NAV crew today for a free financial health check and how you can better plan your finances.