How the Multiplier Account starts you on financial planning
If you've only got a minute:
The Multiplier Account is designed to guide you through your personal financial planning
It rewards you for each action you take in key components of a robust financial plan, such as savings, investments, insurance and home loans.
Also, there's no minimum transaction amount required for each category
Financial planning may seem complex and time consuming at first but it's really not! That is why we have designed the Multiplier Account to celebrate each step you take towards a holistic financial plan as you make your money work for you - effortlessly.
One account for easy, hassle-free management
The beauty of the Multiplier Account is that it is not only a high interest rate account, but also designed to help you start your financial planning journey with ease.

How? By guiding and rewarding you as you start putting your financial plan together, from managing your income and credit card expenses to growing your wealth through investments and having adequate protection through insurance.

Yes, all the above can be done with just one Multiplier Account.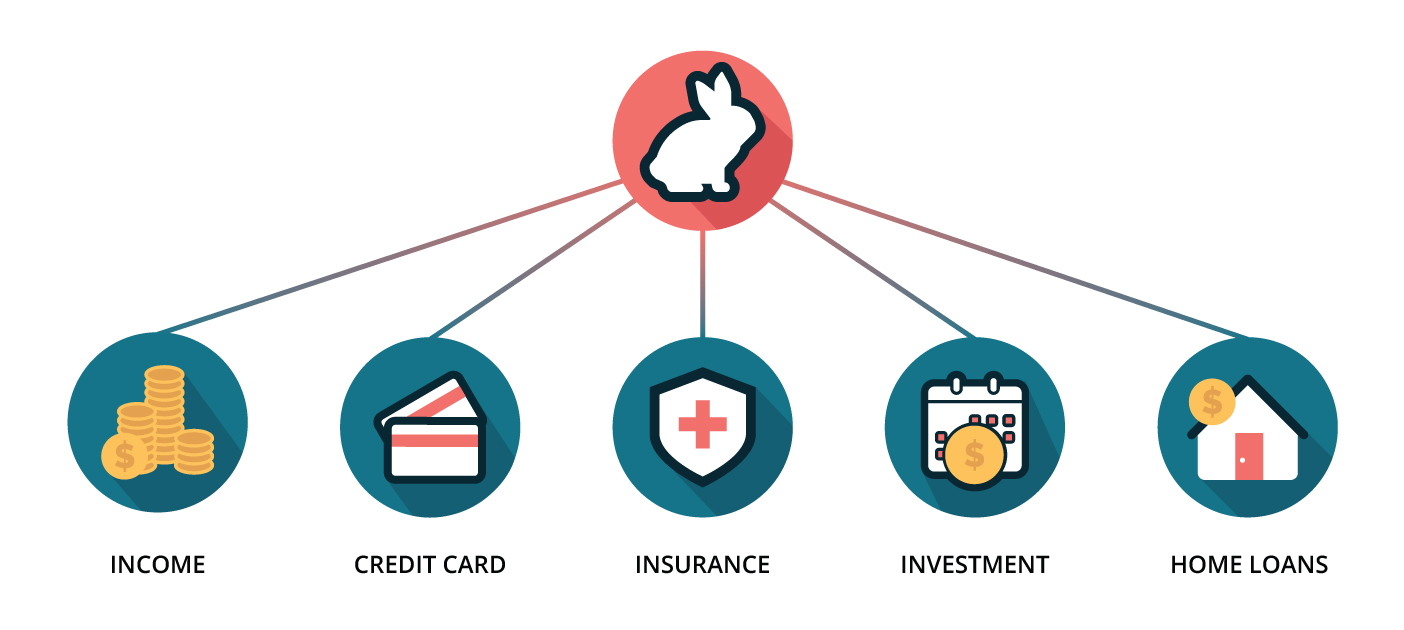 Each qualifying category mirrors key aspects of financial planning
Income
The ability to save part your income for rainy days is the start of any financial plan. These savings will allow you to tide through tough times and emergencies. The Multiplier Account encourages you to save more by rewarding you for crediting your income regularly into the account.
Oh, and did we mention that this is not limited to only your salary? Even passive income like dividend income (from investments such as regular savings plans in Exchange-traded funds (ETFs), Singapore Savings Bonds (SSBs), etc.) qualifies for higher interest rate too!
Credit Card
Spending is part and parcel of everyday life. That's why we want to help you stretch your dollar even as you spend. By paying for your bills or essentials with any DBS credit card you will be rewarded with higher interest on your Multiplier Account balance, while realising more savings through earning rebates or DBS points on your spending.
We believe in prudent spending, so there's absolutely no need to fulfil any minimum spend on your card just to enjoy a higher interest rate. Even a dollar spent on your public transport commute checks this category!
Investment
Your money should work for you as hard as you work for your money. Investing wisely can help you do just that! It's really about understanding your risk appetite and growing your money with an investment product that you are comfortable with. While you're at it, we'll also reward you with higher interest rates if you invest with DBS, be it through a monthly investment plan with DBS Invest-Saver, lump sum investments in Unit Trusts or buying stocks through DBS Vickers.
Protection
Once you have sorted the saving and expense portion of your financial plan, the next thing to think about is protection. We stress the importance of having the right protection to safeguard your financial plan, be it for financial security or an emergency.
Therefore we have curated a suite of products through our insurance partners to provide you with the protection you need, so you can transfer the cost of unforeseen circumstances to an insurer.
Housing Loan
Getting a home? Most of us would need a loan to finance our home, so why not make your home loan work for you as well? When you pick up a housing loan with DBS, you get rewarded with additional interest rate on your Multiplier Account for the full loan tenure (think 20 years or more). That's a pretty neat feature, isn't it?
How much can you earn with your Multiplier Account?
Here's a simple way to start your financial planning journey.
As you begin, start with building a habit of saving by crediting your monthly income into your Multiplier Account. You can also manage your expenses by paying through a DBS/POSB credit card and monitoring your spending habits under the Plan tab in your digibank app!
If you have at least S$2,500 worth of transactions (i.e. salary crediting + credit card spend), that's a 0.90% interest rate secured on your Multiplier Account for the month.
Add a regular savings plan such as DBS Invest-Saver to the mix and this goes up to 1.50%.
With an account balance of S$10,000, that's an additional S$87 earned effortlessly a year - kaching!
Now, it's your turn
You may not be utilising all five aspects of financial planning and that's perfectly OK. Financial plans are unique to each individual so there is absolutely no pressure, what matters is starting your financial planning journey!
That's also the reason why we have designed the Multiplier Account to be as flexible as possible, i.e. there's no minimum amount in any category. With this flexibility, you can combine your transactions across multiple categories to earn higher interest rate. Isn't that great?
Ready to start?
Speak to the Wealth Planning Manager today for a financial health check and how you can better plan your finances.
Alternatively, check out NAV Planner to analyse your real-time financial health. The best part is, it's fuss-free – we automatically work out your money flows and provide money tips.
Disclaimers and Important Notice
This article is meant for information only and should not be relied upon as financial advice. Before making any decision to buy, sell or hold any investment or insurance product, you should seek advice from a financial adviser regarding its suitability.

All investments come with risks and you can lose money on your investment. Invest only if you understand and can monitor your investment. Diversify your investments and avoid investing a large portion of your money in a single product issuer.
Disclaimer for Investment and Life Insurance Products
These apps can help you save better: