How to use NAV Planner to get better recommendations
Most people are aware that slogging away for long hours is not sustainable. And they may also know that investing is the way to work smarter by having your money multiply while you sleep. But taking that first step is difficult: after all, the stock market may seem a daunting labyrinth to beginners.
Think of all the countless investment research you have done. After a while, they all start to sound the same and you are back to square one. So how do you overcome the inertia to get started?
The financial planning journey begins with the most basic idea: know thyself. It is only by understanding your needs, wants and risk tolerance that you can start to shape your financial plan.
It's also why we developed DBS NAV Planner to help new investors get started. Its "Make Your Money Work Harder" feature is an end-to-end guide for those who want to invest but are unsure of the options they may have.
All you have to do is to answer some simple questions, and the digital adviser will recommend top investment picks that suit your risk profile. DBS is the first bank in Singapore to offer this online service to customers.
You can choose to purchase the investments immediately or wait on it – more importantly, you have taken the first step towards investing. Here's how to make your money work harder.
Start with the end in mind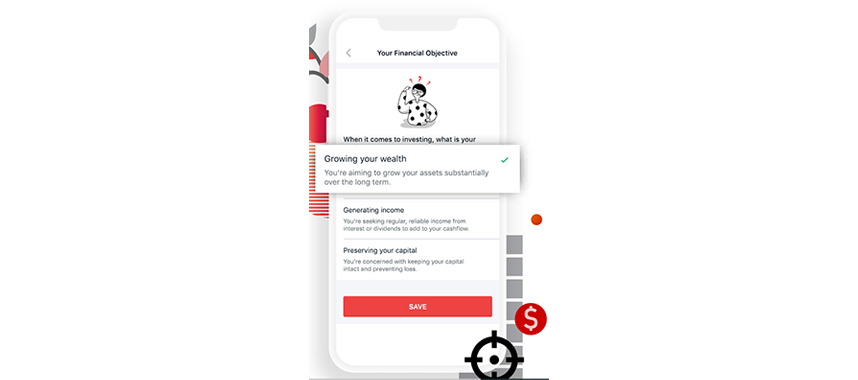 Whether you are investing to generate income to rely less on your day job or to generate enough savings for your dream home, it is important to know your investing goals.
Outlining these goals will help DBS NAV Planner sift through and shortlist the best investment and insurance products that will help you meet your objectives.
Over time, these objectives may change. For instance, you may have started investing to afford an MBA. But along the way, you may decide that investing to save up for your first home is more important.
Changes are to be expected and that's why the app will also adapt to your different life goals. Simply make the change on the app and the investment strategy will also change to best fit your goals.
To risk or not to risk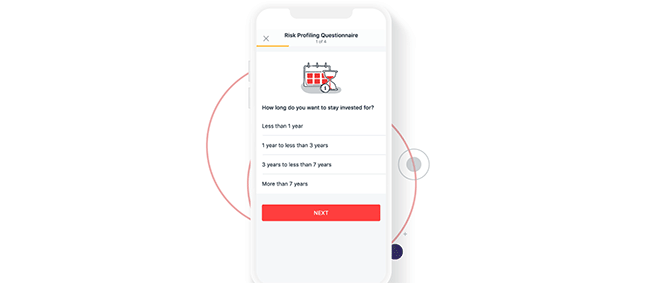 There is no such thing as a risk-free investment. The key to successful investing is in managing risks appropriately. It's all about knowing what your risk levels are – are you able to stomach short-term churns in the market or do you prefer a smoother ride?
This is where you must also decide how long you want to hold an investment. Knowing your time horizon is crucial when choosing your investment products as some products require a longer time to mature.
To this end, DBS NAV Planner will guide you through the process of finding out your own risk profile through a series of simple questions – think of it as a digital investment therapist!
Understanding your own risk profile will help DBS NAV Planner match you to suitable products. For example, products that are high-risk, high return may be suggested to those willing to dive into the deep end. For the risk averse, products that are less volatile might suit them better.
Tell us what you know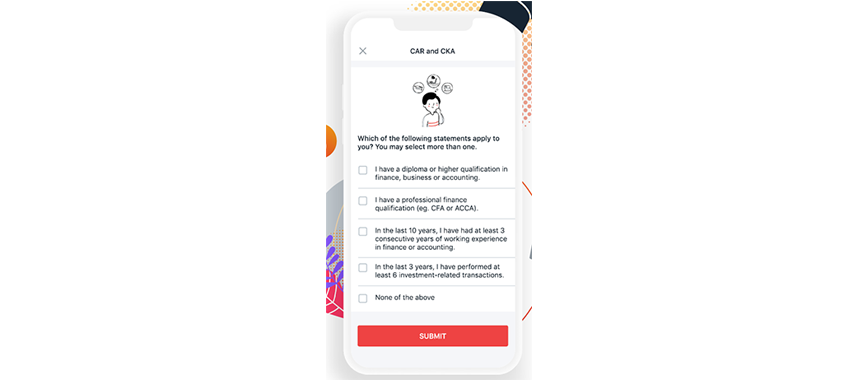 To offer you the best advice, the app will also need to assess your investment knowledge and experience.
Users have to answer a set of questions, which helps to fulfil two regulatory requirements – Customer Knowledge Assessment (CKA) for unit trusts and Customer Account Review (CAR) to assess their eligibility to purchase certain investments. Passing the CKA and CAR allows you to invest online in unit trusts and exchange traded funds (ETFs) without needing investment advice from a human being.
The app's artificial intelligence then ensures you receive product recommendations tailored to your experience level, safeguarding you from potentially expensive pitfalls while investing.
What happens if you fail the CKA and CAR test? This might happen if you are a new investor or aren't working in the finance or accounting industry. If that is the case, you can still invest through DBS NAV Planner, as the app is smart enough to adjust its product recommendation accordingly.
This is also where DBS NAV Planner differs from other robo-advisers and brokerages.
Robo-advisors typically offer ETFs, while investors can choose from a much wider range of investment tools on DBS NAV Planner, including ETFs, unit trusts, bonds, even endowments.
Other institutions may require investors to pass their CKA or CAR before providing product recommendations, whereas DBS NAV Planner is smart enough to adjust its recommended action plan accordingly.
Hands on or hands off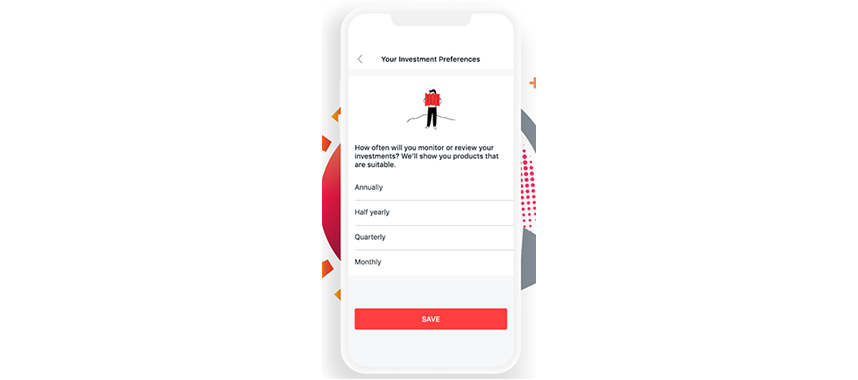 Some of us are keen observers of the market, while others prefer sitting back. Whether you want to monitor your portfolio daily or check in once in a while, let the app know.
By informing the app how often you would like to review your investments, the app will recommend you products that match your preferences.
For example, for those who prefer to take a back seat, the app will recommend professionally-managed investments such as digiPortfolio solutions or unit trusts so you can outsource the monitoring of the investments to the experts.
For those who prefer a more hands-on approach, the app may recommend products that require more regular reviews, depending on your appetite for risk.
Check your purse
Investing is important, but don't get caught up thinking about future finances when your current financial health matters more.
Ensure you have at least three to six months of emergency savings, adequate insurance and a positive cashflow – or else DBS NAV Planner will not recommend any investment products. As the app is linked to your bank account, cashflow is automatically updated.
Now that you have finished the questionnaire, the top picks catered to your profile can be viewed in one place. Of course, there is no obligation to invest immediately, but customers will now have a clearer picture of what sort of products might be more suitable for them.
Ready to start?
All you have to do is follow these two steps: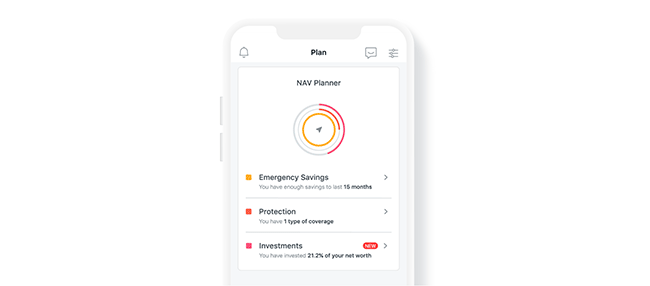 Log in to your digiBank and look for the "Plan" tab
Click on "Investments", scroll down and look for "Make your money work harder"
For customers looking for reliable advice, this is the place to be. DBS has cleared regulatory legal and compliance, and has done the homework to ensure the advice you are getting is sound.
The road to financial security begins with DBS NAV Planner. Get started today.
Alternatively, speak to the Wealth Planning Manager today for a financial health check and how you can better plan your finances.
Tell us if this article helps you plan and achieve your financial goals

You might be interested in