Over 40 and worried about your job?
Singapore entered a technical recession – which refers to two consecutive quarters of declining economic growth – in July 2020, due to the partial shutdown from the Covid-19 pandemic. Amidst health and safety concerns, the next worry that many Singaporeans have on their minds is likely to be job security.
A survey conducted by social research agency Blackbox noted that Singaporeans are pessimistic about getting a job should they be retrenched by their current employers. Nearly half of them are not confident of getting a new job that pays close to what they are currently earning. Singaporeans over 40 years old are also less confident about finding a new job compared to their younger counterparts.
The possibility of retrenchment is a reality that not only haunts the Over-40s. In fact, anyone can be affected, especially those working in the hospitality and services sector that are particularly hit by the pandemic. But what stands out is that this specific group has some other financial concerns that are probably stressing them as well.
What financial worries are keeping the Over-40s up at night?
Besides potential retrenchments, we also found that the group of Singaporeans aged 40 to 54 might have other financial concerns that are keeping up at night.
Credit card debts

Credit consumption data from Credit Bureau Singapore (CBS) showed that the group aged 40 to 54 has the highest average credit card balance in January to March 2020.

On the other hand, young adults in the 21 to 29 age group saw an 11.31% decrease in average credit consumption in Q1'2020 compared to Q4'2019.
Home loan repayments

A home loan is typically the largest and longest financial commitment for most households. Retrenchment or a drop in household income can make it difficult to service the home loan monthly instalments, understandably making it a significant source of stress.



Mortgage loan data from CBS showed that the group aged 40 to 54 has the highest average home loan balances, with those in the 50 to 54-year-old category seeing a slight 2.64% increase in Q1'2020 compared to Q4'2019.
The financial stress of having to support a family, keep up with credit card payments and pay off a monthly home loan can take a toll, especially during an economic downturn where one's security is in question. But there are ways to help mitigate that stress and prepare for a rainy day.
5 ways to reduce financial stress during tough times
1. Have enough emergency savings
You cannot foresee when a retrenchment can happen, or if a medical emergency could require you to stop working, resulting in a loss of your regular income. Thus, it is important to have a stash of emergency savings to last you for at least a 6-month period so that you can keep up with the essential financial commitments.

For those who are freelancers or self-employed: As your earnings may vary from month to month, you might want to increase your emergency savings amount to 12 months.

To know how much emergency savings you have in your DBS account, simply log-in to the digital NAV Planner advisory tool. You can even key in the savings that are in your other bank accounts, to get a more holistic view of your current level of savings.
2. Reduce mortgage repayments through refinancing
Monthly home loan repayments can form a big part of your monthly expenses. It is also a loan that you can't afford to default on since the consequence can be grave.
In this current climate of a low-interest rate environment, you might want to find out if you are eligible to refinance your existing home loans to take advantage of historically low interest rates. You can also use the DBS refinancing calculator to find out how much you get to save if you refinance with us!
3. Reduce outstanding debts with debt consolidation
If you currently have outstanding unsecured debts, such as credit card balances or a personal loan, you might want to think about how you can pay off the existing debts to reduce the interest payments you'd incur. For those with multiple lines of debts and a balance-to-income ratio more than 12 times, you can also consider a Debt Consolidation Plan (DCP).

A DCP helps to consolidate all unsecured outstanding loans/balances you currently have under one plan so you can concentrate on paying off just one loan. It can also help to substantially reduce the interest charges that you would otherwise incur. For instance, credit card balances may incur interest charges as high as 26.9% a year or even up to 28% for Cash advance, whereas a DCP typically charges an effective interest rate (EIR) of 8.22% each year.
4. Work towards a holistic financial plan
Having an overview of your financial data is important to help you keep track of your financial wellness. Besides monitoring the amount of emergency savings you have, the NAV Planner provides a holistic view of your assets and liabilities.
You can also use the Map Your Money feature in the NAV Planner to visualize the projection of your potential future income based on assets held both within DBS and outside DBS. If there is a shortfall or gap, you can tap on various solutions such as investment and insurance to boost your future income stream.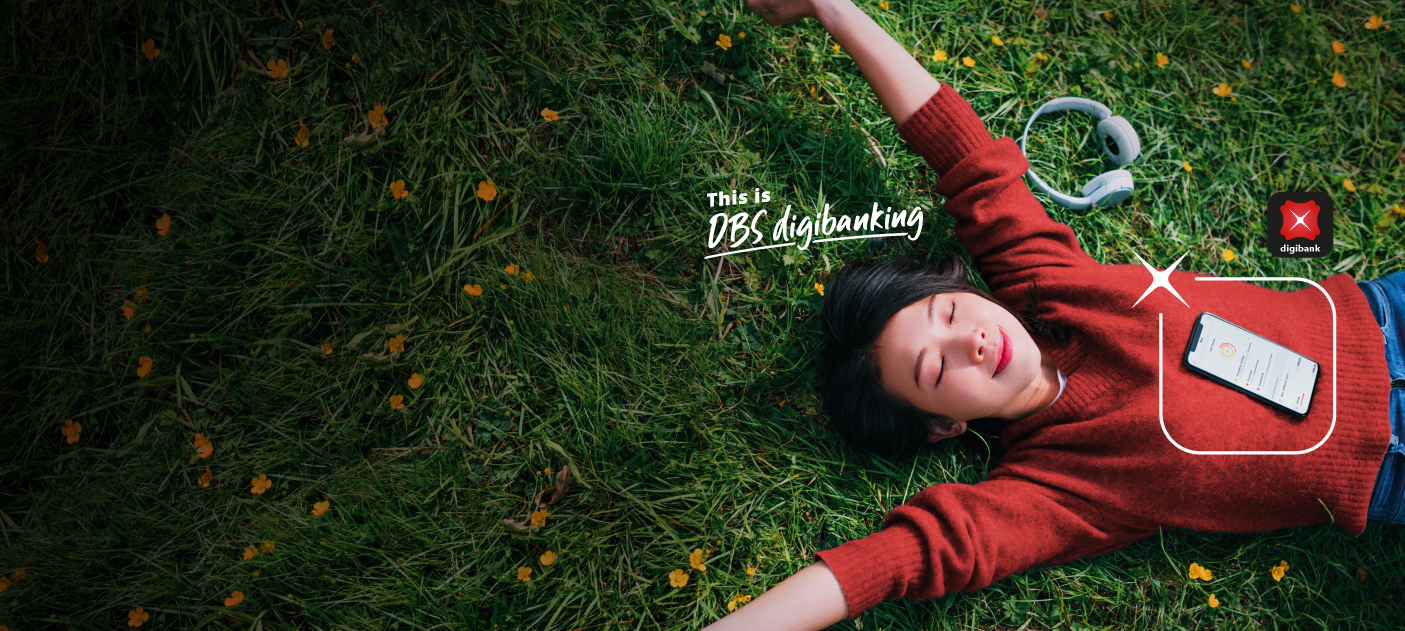 Find out how a big financial decision you make now can impact your retirement goals. With NAV Planner, you can test the 'what-ifs' by indicating your life goals so you will know if your next big financial decision keeps you on track or derails you from your retirement planning
5. Upskilling
Other than ensuring your financial security in case of a job loss, it's a good idea to continue upskilling and acquire new skills in order to stay relevant to the job market as well. You can make use of your SkillsFuture credits to attend courses, as well as find out more about other career support programs that Workforce Singapore provides.
Ready to start?
Speak to the Wealth Planning Manager today for a financial health check and how you can better plan your finances.
Alternatively, check out NAV Planner to analyse your real-time financial health. The best part is, it's fuss-free – we automatically work out your money flows and provide money tips.
Disclaimers and Important Notice
This article is meant for information only and should not be relied upon as financial advice. Before making any decision to buy, sell or hold any investment or insurance product, you should seek advice from a financial adviser regarding its suitability.
Find out more