Why digiPortfolio is a robo-advisor for all investors
If you've only got a minute:
Robo-advisors can be a good match for all investors, whether beginners or seasoned ones.
Reasons how and why robo investment fits the investment needs of beginner and seasoned investors.
Bonus: There are added benefits when robo investing with a bank robo-advisor such as digiPortfolio.
Psst… Have you heard about robo-advisors? Yes, we are referring to the recent phenomenon that's hit the retail investing world. Contemplating about investing in one but not sure if it's the right choice for your profile? Here's why we think robo-advisor is a good match for all, be it whether you are just starting out or already a seasoned investor.
What is a robo-advisor?
Robo-advisors invests for you, after you answer a few simple questions about your investment experience, risk appetite and investment preferences.
It is based on an algorithm that is fed with large amount of data to learn patterns within the financial markets.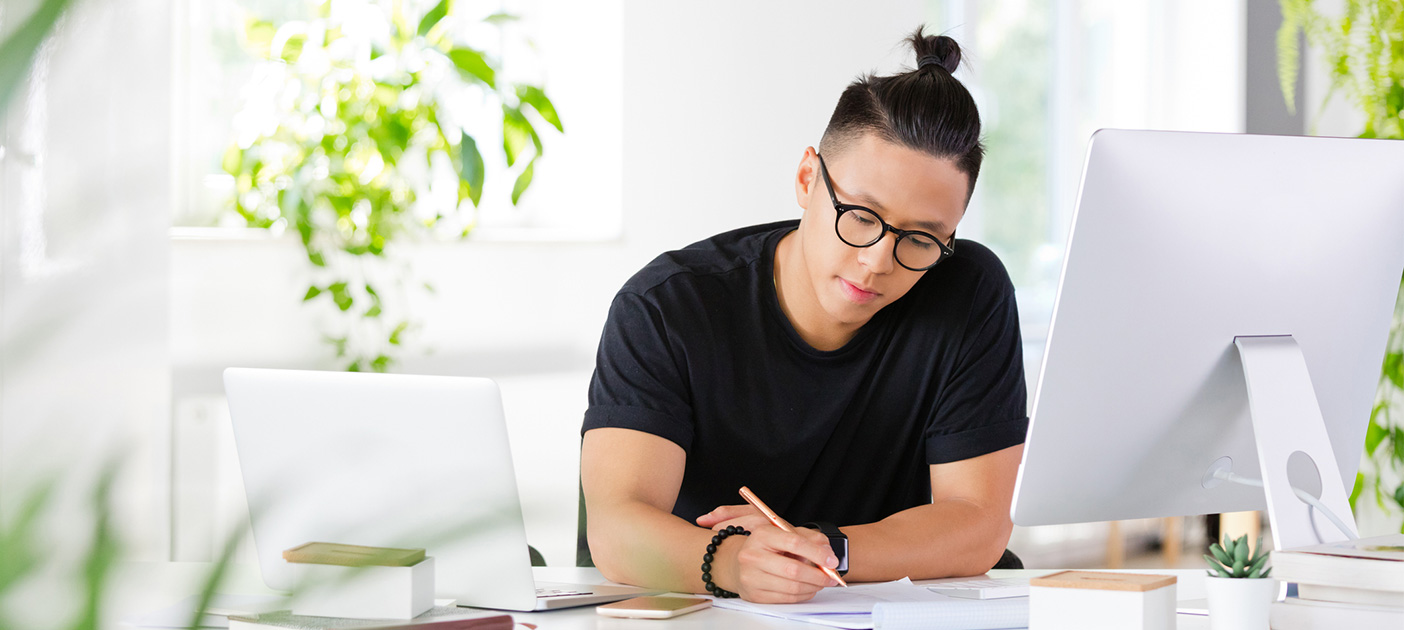 How do robo-advisors work?
Investing with robo-advisors in Singapore is easy, fuss free, and lets you start on your investment journey in under 15 minutes. All you need to do is sign-up for an account on the robo-advisor platform, verify your identity, and answer some simple questions about your investment goals and risk appetite.
With this information, the robo-advisor identifies how best to allocate your money to the different investments, such that it still suits your investment needs and risk appetite.
You then transfer your money for investment to the robo-advisor (lump sum or monthly) to begin your investments. Your money will be allocated accordingly, based on the investment allocation determined by the robo-advisor.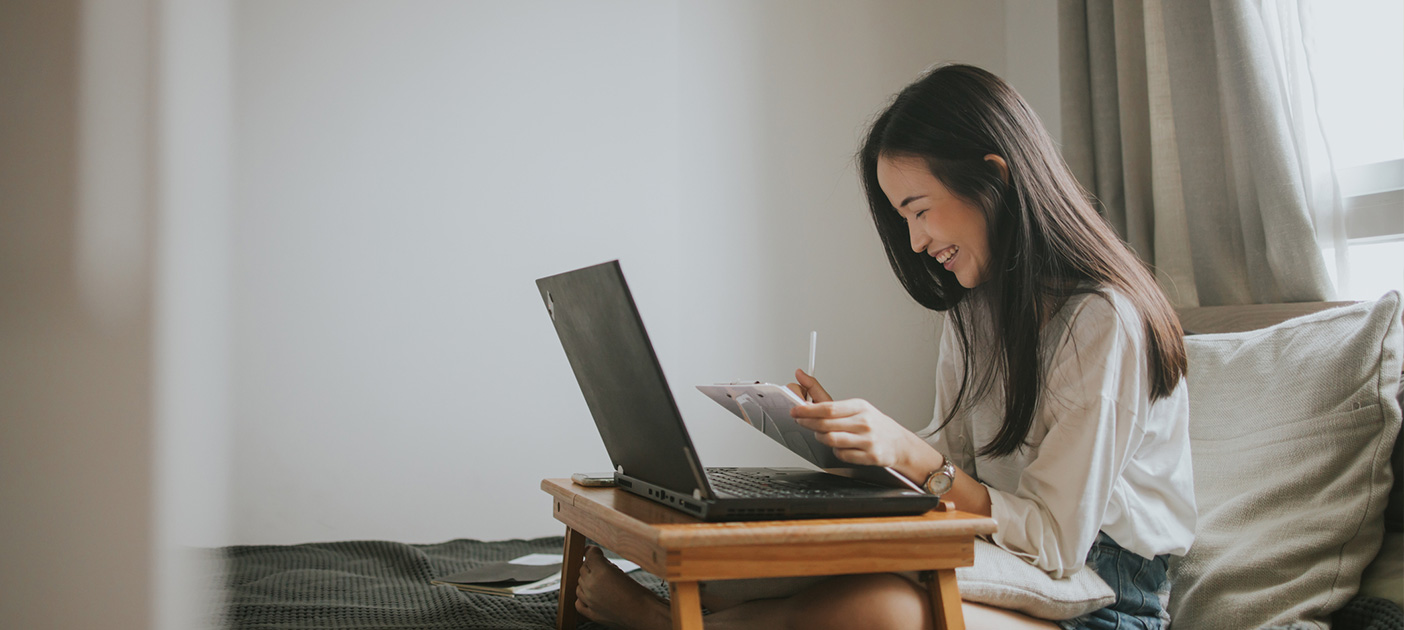 Why robo-advisors are suitable for beginners
For beginners who are looking to take your first step into the world of investing, robo-advisors in Singapore can be a suitable choice.
1. Robo-advisors are low barrier, cost-efficient investment platforms
Investing on your own has a high barrier to entry. You will need a sizeable 5-digit investment amount to build a well-diversified portfolio while stretching the commission dollars that you are paying to the brokerage. By the time you save up your 5-digit investment capital, you might have already missed the boat on some great investments.
With robo-advisors, you can build a well-diversified investment portfolio, even if you don't have much capital to invest with.
Robo-advisors in Singapore make it easy to start with low minimum investment amounts ranging from S$1 to S$1,000. That's more than 90% lower than what you need if you were to invest on your own. (Note: While some robo-advisors have super low minimum investment amounts, they add a caveat that it's optimal to invest a few thousand dollars with them.)
Besides a lower minimum investment amount to start, robo-advisors also charge reasonable robo-advisor fees (aka asset management fees) between 0.5% to 0.88% per annum.
2. Robo-advisors make it easy to start like a pro
Robo-advisors are off-the-shelf options that makes it easy to get started with investing. Anyone can start investing in a well-diversified regional/global portfolio just like a seasoned investor.
For instance, DBS digiPortfolio carefully curates selected exchange traded funds (ETFs) and unit trusts to create quality, well-diversified portfolios across Asia/globally for you. This helps to minimise your investment risk while optimising your returns. Doing it yourself is also possible, but only if you have years of experience under your belt.
3. Robo-advisors helps you pick winners using data
Investing in the stock market is no child's play. Sometimes, it even pits you against the best brains in the world. Wouldn't it be ideal if you have an investment expert that you can rely on?
Since robo-advisors are powered by algorithms and computers, they have the ability to analyse data at a much larger scale than a human can. This allows robo-advisors to learn from historical data to find patterns amongst past winners to make robo investment decisions that offer the most optimised risk and return trade-off.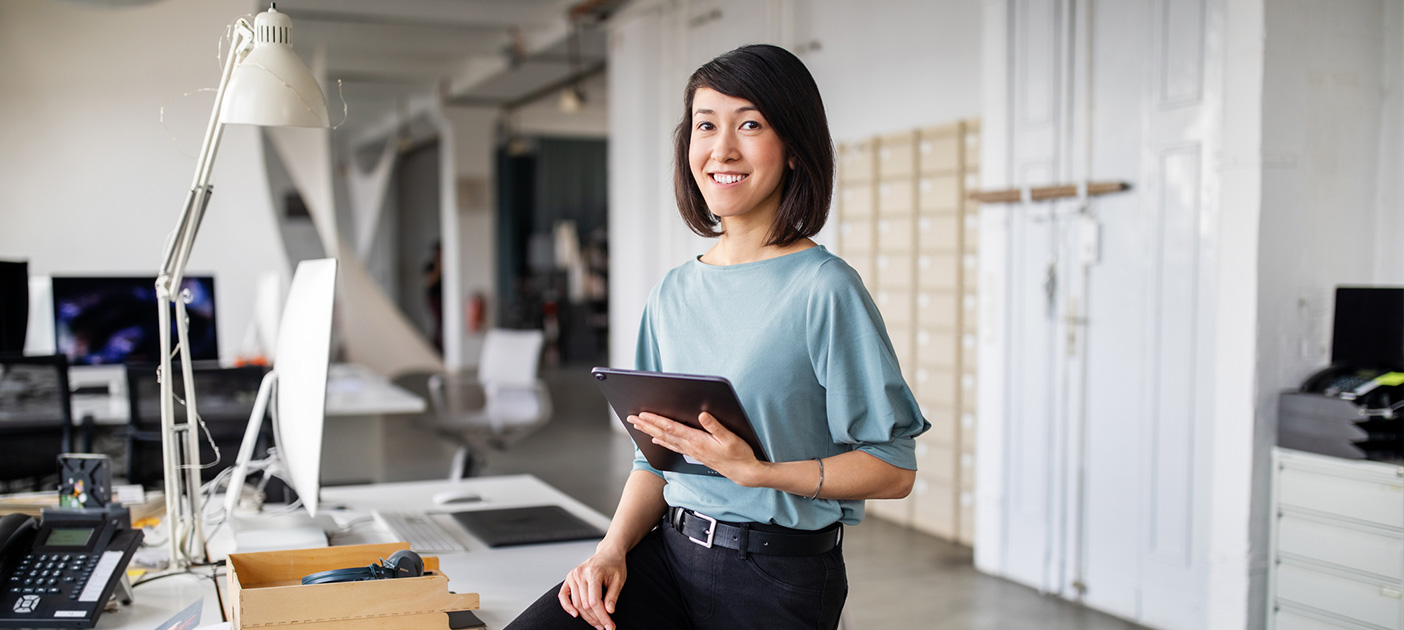 Why robo-advisors are also suitable for serious investors?
The case seems pretty solid for beginner investors. But how does it suit serious investors who have already been investing in the stock market for years? Here's why robo investing will be a valuable addition to your investment strategy.
1. Robo-advisors are programmed to diversify like a pro
Diversification is an important investment strategy that helps investors manage risk and volatility of individual stocks. Having a good diversification strategy helps to reduce the risk of a black swan event wiping out your entire investing portfolio.
Robo-advisors are designed to do exactly that, i.e. help you diversify like a pro. They are trained to diversify regionally/globally to protect your wealth with speed and cost efficiency, which is hard to replicate manually.
For serious investors, you can choose to diversify with either an ETF-based portfolio or a Unit Trust-based portfolio that offers more investment options.
2. Robo-advisors optimise your investment strategy
Robo-advisors give you expert-like investment advice based on analysis of years of historical data with robo technology. It helps you make the most optimal decision in the stock market, both at the individual stock level and at the portfolio level.
Some robo-advisors like DBS digiPortfolio go one step further to provide hybrid robo-advisory solutions. A hybrid approach combines the best of human expertise and algorithms so that your investment portfolio can survive through different economic scenarios, even when faced with a "black swan" event.
Plus, with the hybrid robo-advisory approach, you also have an elite team of portfolio managers in the Chief Investment Office watching over your investments to give you an added edge of portfolio resilience.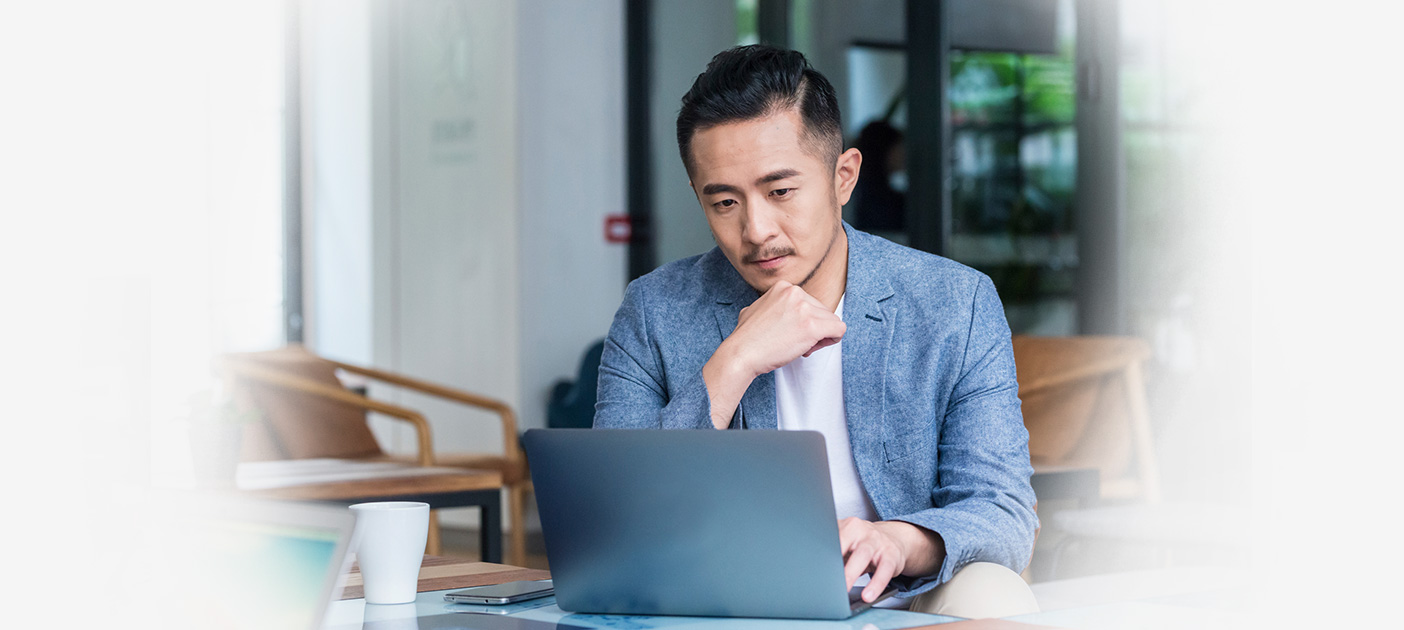 Are there added benefits when robo investing with a bank robo-advisor?
While there are many start-ups running robo-advisory services, robo-advisor isn't just limited to start-ups. Many banks also have their own robo-advisors.
For instance, DBS digiPortfolio is created and delivered by DBS. There are added benefits to investing in a bank's robo-advisor.
Easy access to the banking ecosystem
Most robo-advisors are one-trick pony. Since they were built and designed to invest algorithmically for you, that's all you can do with them. Nothing else. Not even financial planning.
For banks, robo-advisory is one of the services offered within the bank's suite of banking services. By signing up for a robo-advisor account, you not only get to invest, but you also get access to a suite of banking products such as high interest saving account and attractive housing loan packages. Why settle for less when you can get more?
digiPortfolio is now eligible for Multiplier
Enjoy up to 3.5% p.a. on your Multiplier Account by investing a min. of S$1,000!
Greater convenience managing through a single platform
Apart from access to a multitude of banking services, investing through your bank's robo-advisor offers greater convenience. You save the hassle of logging into multiple platforms to monitor your robo-advisor's performance. It also saves you time and trouble when transferring funds to your robo-advisor, which can take 1-3 working days on average.
Robo investing through digiPortfolio gives you the convenience of a single login access that ties your existing bank account with your robo-advisor account. Fund transfers are instantaneous from your savings account to your robo-advisor with a single click.
Backed by track record and high level of customer trust
Robo-advisors started popping up in Singapore's retail investment scene back in 2018. That was the year when Monetary Authority of Singapore (MAS) decided to create a special sandbox environment for robo-advisors to operate in as technology and regulations developed. Even the most experienced robo-advisor only comes with a few years of track record to prove its product.
In contrast to robo-advisors, banks have been around for decades. This translates to a wealth of experience, track record, and customer trust. Besides having a track record as a stalwart in the financial industry, banks are also highly regulated by MAS, which gives you long term stability assurance as an investor. You don't have to worry about being forced to sell your holdings in the event your robo-advisor decides to shut their business in Singapore.
Want to learn more about robo-advisors in Singapore? Read: Here's what you need to know before investing with a robo-advisor.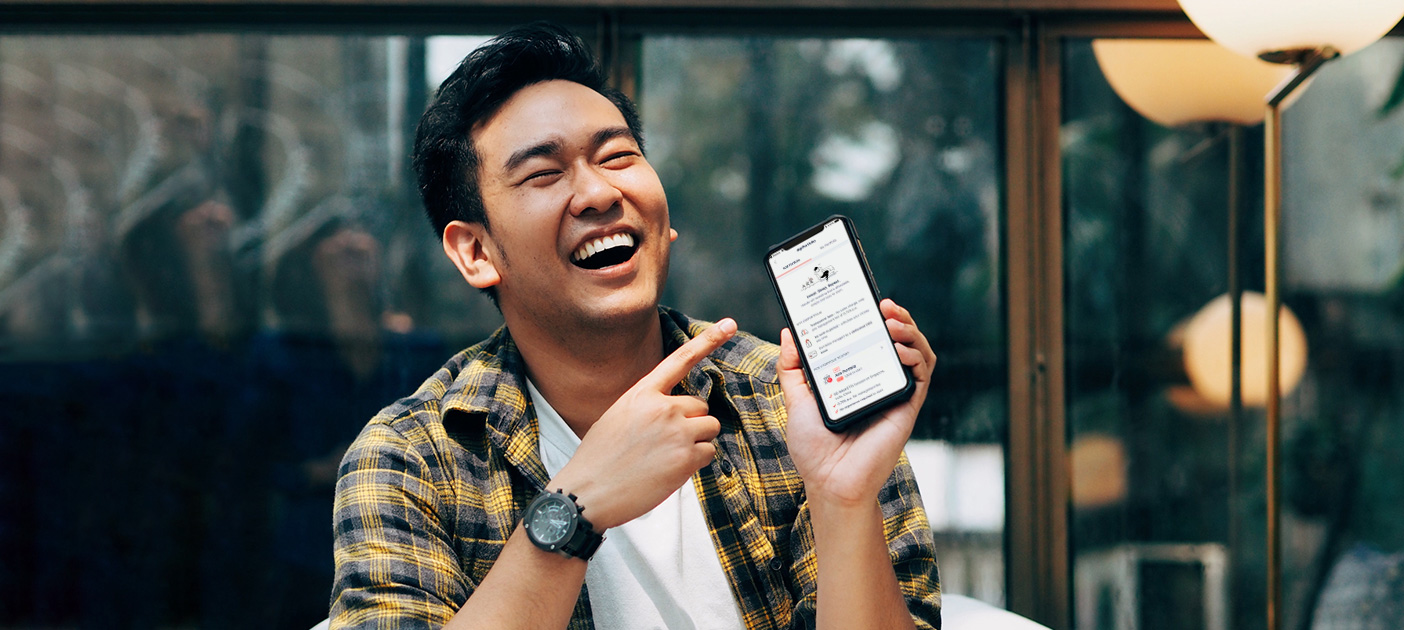 Get your own DBS digiPortfolio started today
If you think that a bank robo-advisor like DBS digiPortfolio is the right robo investment for you, why not get your own DBS digiPortfolio today to manage your investment?
Getting started with your digiPortfolio is easy and convenient. Simply sign up for your own DBS digiPortfolio on digibank in just five clicks.
Or if you'd like to find out more, speak to a Wealth Planning Manager today for a financial health check and how you can better plan your finances.
Need help selecting an investment? Try 'Make Your Money Work Harder' on DBS NAV Planner to receive specific investment picks based on your objectives, risk profile and preferences.
Tell us if this article helps you plan and achieve your financial goals

This advertisement has not been reviewed by the Monetary Authority of Singapore.
Disclaimers and Important Notice
This article is meant for information only and should not be relied upon as financial advice. Before making any decision to buy, sell or hold any investment or insurance product, you should seek advice from a financial adviser regarding its suitability.

All investments come with risks and you can lose money on your investment. Invest only if you understand and can monitor your investment. Diversify your investments and avoid investing a large portion of your money in a single product issuer.
Disclaimer for Investment and Life Insurance Products