What to know before getting a renovation loan

If you've only got a minute:
A renovation loan is a financing solution that helps you better manage your cashflow.
Its effective interest rate is lower than other common financing options, such as credit card and personal loan.

Whether you have recently bought a new apartment, planning to make your home more conducive for hybrid-work arrangements or designing a nursery to welcome a new baby, renovation plans might be on your mind, now that the Covid-19 pandemic is almost over.
Whichever the case, most of us would agree that renovating does not come cheap. A 5-figure sum seems to be the norm, with extensive renovations exceeding $100,000 for some. Here's when getting a renovation loan can help to improve your cash flow.
What is a renovation loan?
A renovation loan is meant only for the financing of renovations of both new and existing homes.
How does a renovation loan work?
After the loan is approved, a handling fee of 1% of approved loan amount and insurance premium of 1% of approved loan amount will be payable and deducted from the approved loan amount. The insurance premium is such that in the event of death and total permanent disability, Manulife will pay off the outstanding renovation loan balance.
Following that, the loan will be disbursed to the contractors via Cashier's Order(s) (COs). While the maximum number of COs to be issued is 4, any additional CO after the first will incur a fee of $5 and it will be deducted from your designated loan servicing account.
In addition, fees would also be incurred in the event of cancellation, pre-payment and late payment with the fees shown in the table below.

Hence, it would be wise to select a loan package that fits your needs, and affordability in order to ensure you can pay off the loan promptly to avoid these fees.

Furthermore, site visits would be conducted after the disbursement of the loan to ensure that the loan proceeds are used for the stated renovation works as listed in the quotation.
Very often, renovation loans are compared to personal loans but there are some advantages to take out the former if you need a loan specifically for home renovations.
Renovation Loan
Personal Loan
Interest rate
Lower effective interest rate
4.88% (EIR 5.60%) for DBS Renovation Loan
4.68% (EIR 5.41%) for DBS Eco-aware Renovation Loan
Higher effective interest rate
From 3.88% (EIR 7.56%)
Fees
Handling fee: 1% of the approved loan amount
Insurance premium: 1% of approved loan amount. In the event of death or total permanent disability, Manulife will pay off your outstanding renovation loan balance
1% processing fee
Loan tenure
Up to 5 years
1 to 5 years
Loan quantum
Single applicant: Up to 6x of monthly income or $30,000, whichever lower
Joint applicant: Up to 6 x 2 times the lower monthly income of the two applicants or $30,000, whichever is lower
Up to 4x of monthly salary or 10x if annual income is $120,000 and above
Loan eligibility
Singapore Citizen or Permanent Resident
• 21-65 years of age
• The property owner or related family member (parent, spouse, child or sibling) who has the owner's consent
• Minimum income of $24,000 per annum
Singapore Citizen or Singapore Permanent Resident
Foreigners with existing Cashline and/or Credit Card account
• 21 - 75 years old
• Minimum Annual income $20,000
Usage
Can be used for:
• Installation of solar panels
• Electrical and wiring works
• Built-in cabinets
• Paintings and redecorating works (e.g wallpaper)
• Structural alterations
• External works within compound of the house
• Flooring and tiling
• Basic bathroom fittings
Flexible usage
Loan can be used on anything
Documents required
1. Completed application form
2. Scanned/digital invoice or quotation signed by contractor and applicant(s)
3. Income documents
4. Copy of front & back of NRIC (only required for mail-in or branch applications)
5. Proof of ownership (for non-DBS/POSB home loan customers)
6. HDB or MCST renovation permit (where applicable)
No documents required for existing customers who have an existing Cashline / Credit Card Account
Or NRIC (Front & Back) and
For variable commission-based employees/self employed Latest 1 Year income tax Notice of Assessment (NOA)
For salaried employees CPF contribution history statement (latest 9 months)
or
Latest computerised payslip or salary crediting into POSB/DBS Account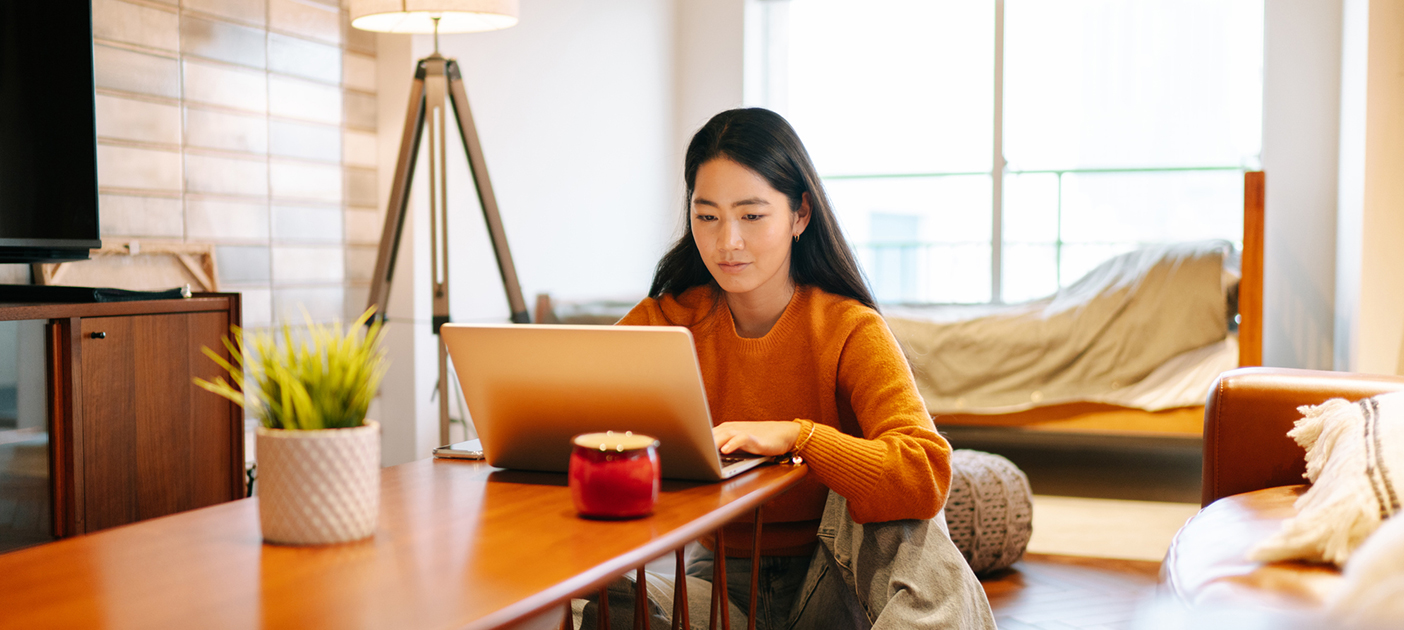 Why is a renovation loan helpful?
If you are a new homeowner, you would have forked out a large sum of money for your down payment and might find yourself low on cash (especially newlyweds who had just hosted their wedding). With limited cash-on-hand, you might consider scaling back on your renovation works and postponing the building of your dream home.
However, it is often a hassle to do further renovation down the road once you have settled into your new home as you would have to move out existing furniture or rent a place to stay while renovation works are going on. So why not streamline the process by renovating early with the help of a renovation loan?
For current homeowners, your home may not be conducive for working from home. You might have had planned for your home to be as cosy and comfortable, a sanctuary away from your daily work life, until the pandemic came about. If a hybrid-work arrangement has now become a permanent feature, it might be good to consider renovating your home to create a more work-friendly environment, allowing you to have a designated work space. Again, a renovation loan could be a useful financial tool to plug your cash flow gap.
However, renovation loans do have a rather strict usage policy and it can only be used for renovations which are permanent in nature. The specific types of work that it can be used for can be found in the above table. If you find yourself still needing help to fund your home furnishing, you can take up a DBS Personal loan or get ready cash with DBS Cashline to pay for them.
One of the biggest misconceptions about renovation loan is the perceived high interest rate as the published interest rate is higher than personal loan. However, the effective interest rate for renovation loan is lower than personal loans due to the difference in interest rate calculation.
Renovation loan is usually quoted in monthly rest rate which means that interest is calculated based on the outstanding balance of the loan. In contrast, personal loan is quoted in flat rate and the interest payments are calculated based on the original loan amount.
Let's compare the 2. Assuming a $30,000 loan amount and interest rate of 3.88% for a 5-year loan tenure, a renovation loan with monthly rest rate will incur total interest payment of $3,052 while a personal loan with a flat rate with incur total interest payment of $5,820. This represents an interest saving of $2,768 when taking the renovation loan.
Furthermore, you stand to enjoy a more attractive interest rate when you are building a green home with the DBS Green Renovation Loan. To qualify, all you need to do is to fulfil any 6 out of the 10 items that are applicable to you under the "Eco-aware Renovation Checklist" in the application form.
On top of that, there are other attractive promotions you can enjoy when applying for the DBS Renovation Loan online and you can find out more here.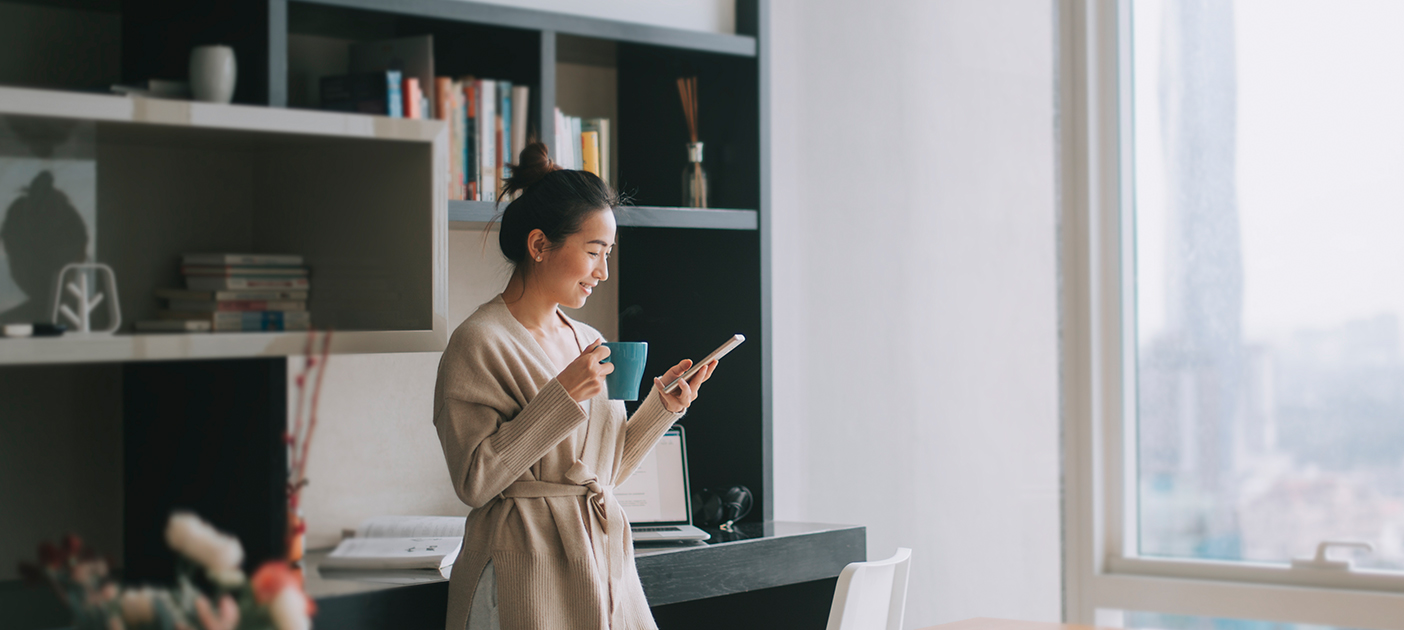 What to consider when taking up a renovation loan

You should work out your sums and budget your renovation costs accordingly, and take up a renovation loan amount that is comfortable for your situation so as not to overstretch your finances.

Before planning your renovation, have a look at the promotions that are ongoing so you would know what kind of renovations you can do to enjoy the promotional interest rates.
How to apply for a Renovation Loan with DBS
If you do not own an existing DBS/POSB account, do apply for a DBS/POSB deposit account before submitting your Renovation Loan application. Otherwise, the steps are as follows.
For Single Applicants (Online Application)
Step 1

Prepare the required documents for your renovation loan application:

Scanned / Digital invoice or quotation signed by contractor and applicant(s)
Income Documents
Proof of Ownership (Waived if renovation is for property under DBS/POSB Home Loan)
HDB or MCST Renovation Permit (for applicants who are owners of the appointed contractor)

Please note that each file size should not exceed 5MB and acceptable formats are PDF, JPG or JPEG. The file name should not contain spaces or special characters.

You may find a guide on how to prepare your documents here.

Step 2

Launch the online Renovation Loan Application Form and submit your application with the required documents.

You will need to authenticate yourself via:

Your Digibank User ID and PIN, OR
ATM, Debit or Credit Card number and PIN

Click here for a detailed guide on the application process.
For Joint Applicants / Non-owner Borrowers
Download the application form and send it to us with the required documents to

DBS Bank Ltd (CP No. AH0025)
Orchard P.O. Box 360
Singapore 912312
Start Planning Now
Check out DBS MyHome to work out the sums and find a home that meets your budget and preferences. The best part – it cuts out the guesswork.
Alternatively, prepare yourself with an In-Principle Approval (IPA), so you have certainty on how much you could borrow for your home, allowing you to know your budget accurately.
You might be interested in