How to build your dream home: Interior design trends 2021
Looking for inspiration for your dream home?
Whether you've just gotten the keys to a new flat or want a fresh look for your home, it's natural to have many questions: What sort of designs should I pick? Will it be easy to maintain and something we would like for the next five to ten years? Will it suit our needs when we get a pet, or welcome children into the family?
And the biggest one of all: Can I afford it?
Building your dream home is a process. To help you get started, we've compiled a list of interior design trends in Singapore for 2021, and some other useful tips to make your humble abode a reality. And because we're about sustainability, some tips will be about incorporating green renovation ideas.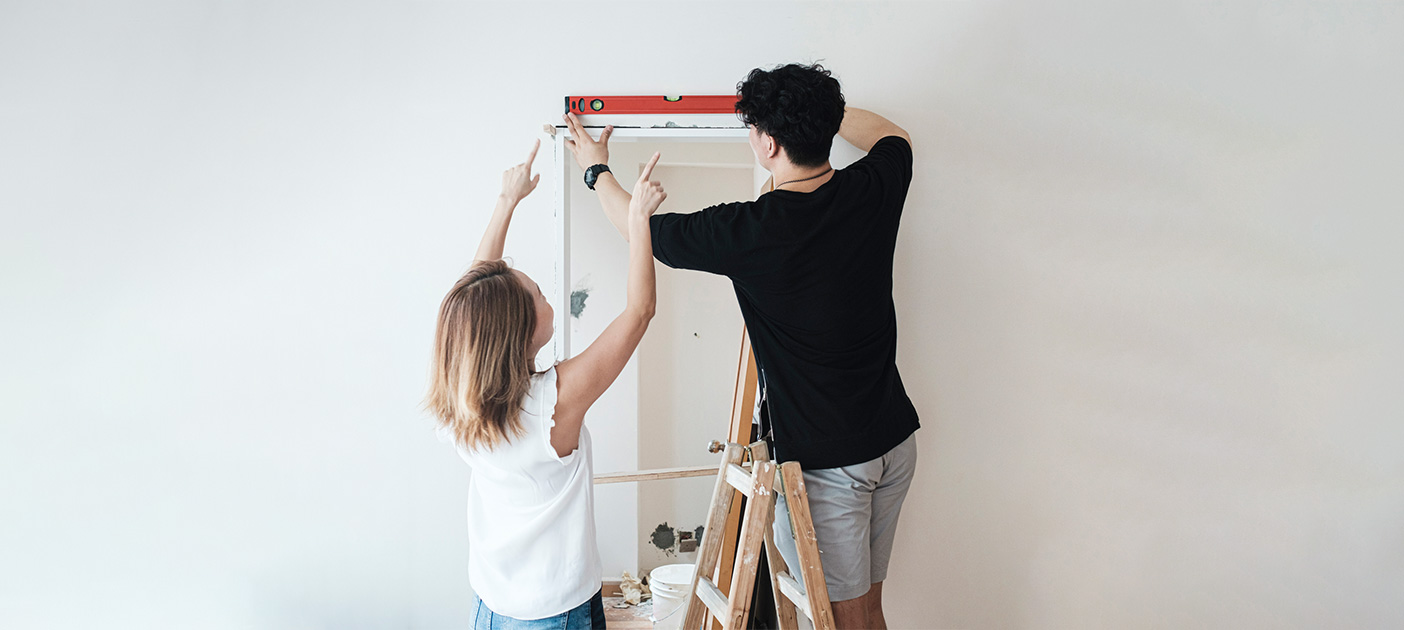 How much would it cost to renovate my home in Singapore?
Tip 1: Take a look at your finances and decide what you would like to set aside to build your home
A good estimate would be about S$30,000 to S$35,000 for a four-room BTO flat. This sum should include built-in furniture, tiles or vinyl overlays, and hacking if needed. If yours is a resale unit, factor in about S$60,000 to S$80,000 for the renovations.
Estimates on renovation websites typically include the likes of:
Air conditioning
Electrical works
Lighting
Bathroom equipment (Sink, shower heads, toilet bowls etc)
Kitchen essentials (Hob and hood, sink, etc)
Whether you're choose to go with a contractor or an interior designer, always check, check again, and triple check if their quote includes all these. If it doesn't, you will need to make room in your budget for those items.
If your renovations could add substantial value to your home, don't forget to budget for higher home contents insurance coverage. For instance, if you are replacing a vinyl kitchen countertop with marble or granite for a more luxurious look.
Renovation ideas in Singapore
Tip 2: Pick your favourite themes and understand their biggest cost drivers
Let's look at a few popular styles that have emerged in the past few years, and understand how you can save money, save the earth, and still achieve the desired look.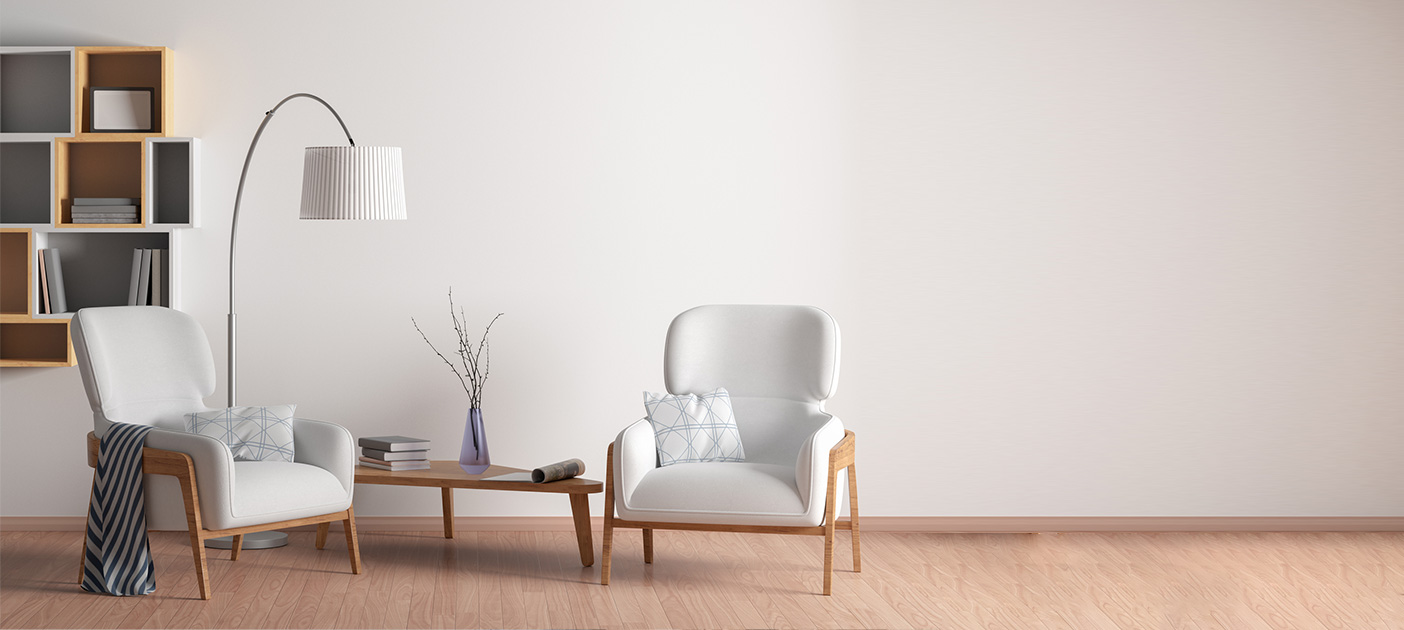 Contemporary
Contemporary style refers to any design element that is considered to be popular or fashionable right now. At this moment, this looks like combining things such as sleek forms, practical built-ins, metallic accents and minimalism with past fashionable trends.
It's not exactly the same as the Modern style, but shares common elements such as sleek surfaces, chrome finishes, and a neutral palette. Defined, modern design style is simply the opposite to the ornate elements seen in Victorian, Renaissance and Gothic interior design.
Potential cost driver: Bold lighting fixtures
For the contemporary style, bold lighting fixtures looks like sleek, minimalist lighting. On the upside, such lighting is smaller, saves electricity, and money. Just remember to opt for LED bulbs, as they use at least 75% less energy and last 25 times longer than incandescent bulbs. They're cooler as well, so you won't need to set your air-con to 21°C.
(Not a lighting issue, but did you know that a 5-tick air-conditioner (rated most energy efficient) can save you S$2,701 on your electricity bill compared to a 2-tick model?)
To level up, add smart lighting to your renovations. Think of the cost-savings that you could get from controlling your lights on-the-go. No more worries about forgetting to switch off your lights before leaving home. You can even adjust the brightness of the bulbs from anywhere at home!
If you are looking to switch to an alternative electricity supplier in Singapore, DBS Home & Living Marketplace can help you find an electricity plan that suits you most based on your lifestyle and budget.
Potential cost driver: Curved arches and entryways
The growing trend of curved arches and entryways is heavily influenced by the movies made by American movie director Wes Anderson. His style can be summarised as colour-blocking, symmetry, and Art Noveau.
Thing is, most houses in Singapore come with modular and rectangular entryways so you will need some hacking or carpentry work to get curved arch structures and entryways.
If you're not too keen on remodelling your house, you can still incorporate this trend with paint. For instance, by painting an arch behind some shelves of collectibles or travel memorabilia, or a picture wall – basically, anything that you want to highlight.
To keep your indoor air is clean, select paints with low- or no-VOC (volatile organic compounds). VOC are harmful chemicals that can cause health problems (for e.g. eye, nose and throat irritation, shortness of breath, headaches, fatigue, nausea, dizziness, and skin problems), and cause ozone depletion.
Industrial style
Industrial style refers to fuss-free decor that takes inspiration from warehouses, factories, and other industrial structures. Think stripped-back details including the use of bricks, metals, concrete and dark wood.
The industrial style has also gained popularity in recent years as practicality is its key selling point. Exposed pipes? Paint over it and it's part of the design. Not enough lighting points and cannot conceal the wires? Let the wires dangle down from the ceiling.
Potential cost driver: Feature wall
Most industrial interiors comprise of a feature wall of either exposed brick, concrete, or wood. The cost of a feature wall varies based on material used. To stretch your dollar, let your feature wall serve a dual purpose: for instance as storage, to conceal storage, or a door, in addition to aesthetic purposes. It's also important to keep maintenance in mind - do check if the design of your dreams is easy to clean and upkeep.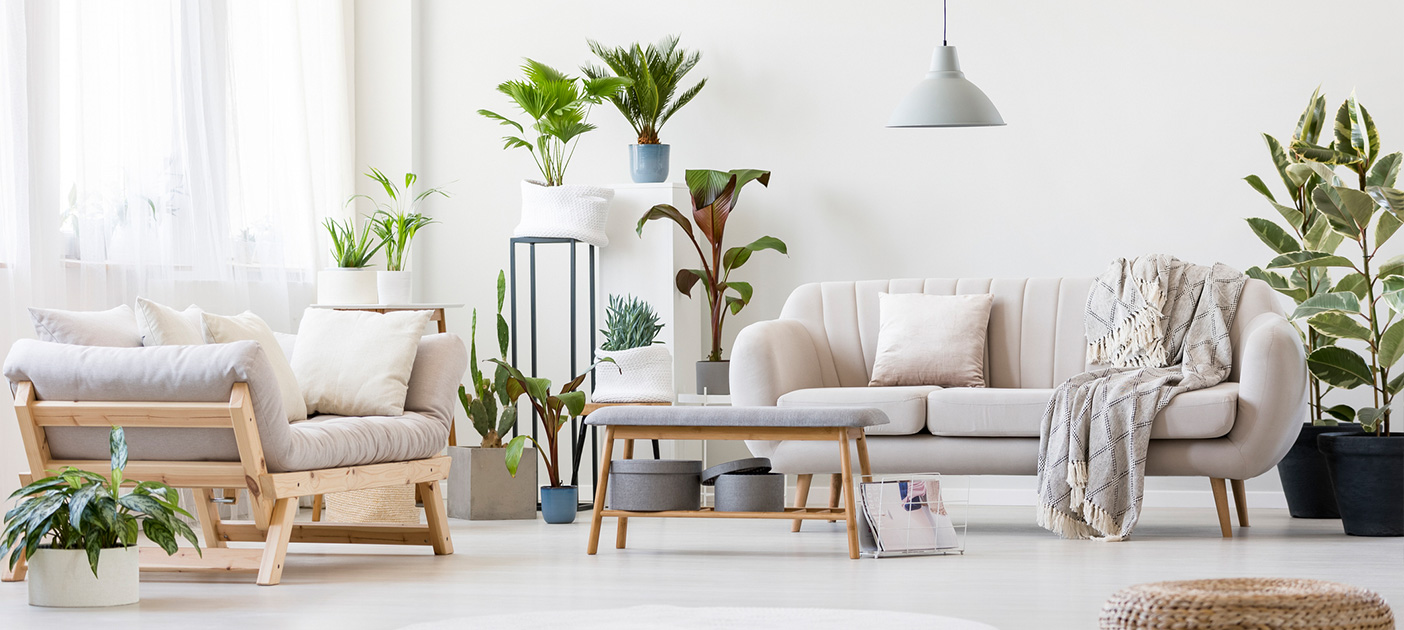 Scandinavian style
Scandinavian-themed homes focus on clean, simple lines, minimalism, and functionality. Unlike Japanese-style homes, they do not need to have a distinct colour palette of white and brown, but the principles are clear – they're functional, and items that are not used on a daily basis can be hidden away. It's also got the right amount of colour and textures to play up the cosy, lived-in vibe.
Potential cost driver: Carpentry for customised storage and furniture
Carpentry refers to wooden furniture you would like to build into your home. This can include a TV console, wardrobes, cabinets, desks and drawers.
To achieve the Scandi look while meeting your family's unique storage needs, it usually requires built in, customisable storage. While off-the-shelf solutions are often cheaper, it may not be the best option for heavy-duty storage. For instance, some people report seeing their cheap bookshelves sag after a few years. Off-the-shelf solutions also may not give you a super clean, Scandi look. Depending on your needs, carpentry can account for about 30% of renovation costs.
Potential cost driver: Wooden flooring
There are many eco-friendly wood flooring options that would fit into a Scandi interior design. One option is linoleum flooring, which is made from renewable materials and has a cushiony bouncy effect when you walk on it. It also has no VOC, which helps in indoor air quality.
Bamboo flooring is another great option as it is aesthetic, sustainable (abundant in nature), and grows extremely quickly. Just be sure to get one with a protective layer so it lasts long in Singapore's tropical and humid weather.
Installation costs will depend on factors such as floor space, number of labour hours, supplies needed, equipment allowance, and flooring finishes.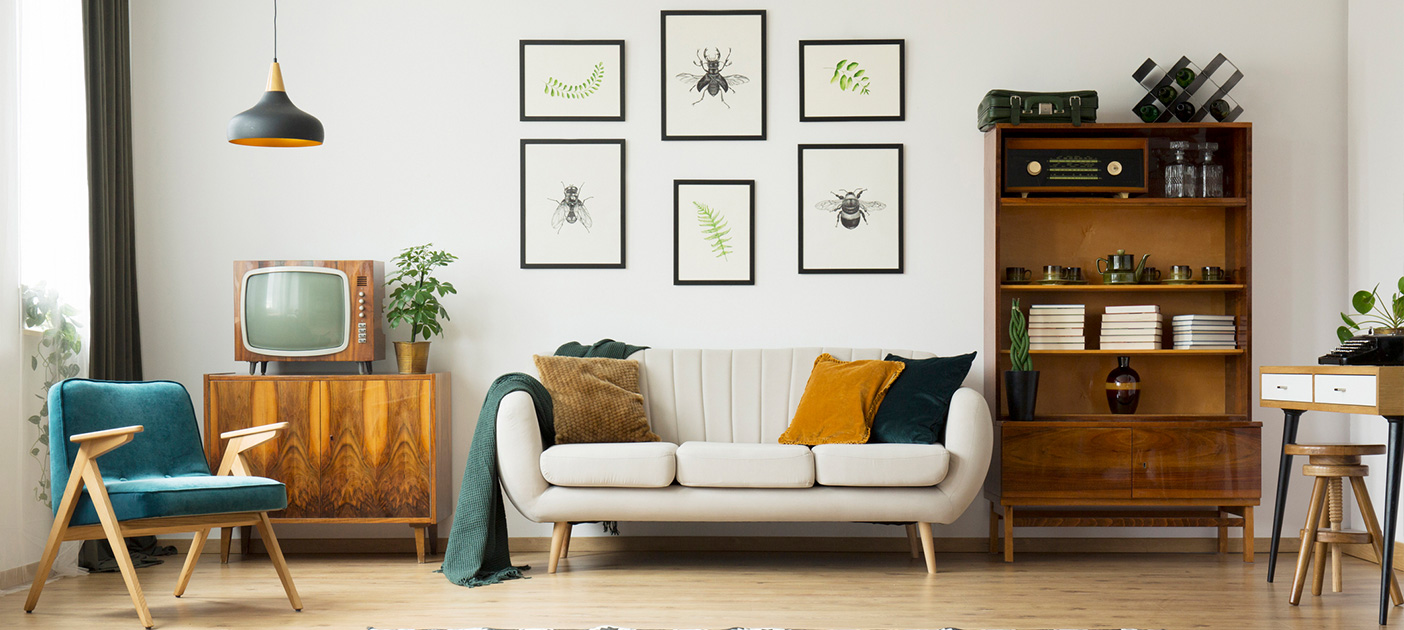 Vintage-inspired
Though from another decade, these old-school trends have stolen many hearts. Think ventilation blocks, old-fashioned metal grilles, Peranakan tiles, and terrazzo flooring.
Potential cost driver: Hacking
To achieve nostalgia in a contemporary fashion, some homeowners have opted to hack some walls to change the layout of their unit, or replaced walls with ventilation blocks (also known as breeze blocks). Hacking generally involves tearing down walls in your home, or tearing down existing built-in furniture in your home. This could add to your renovation bill.
Make any hacking go further with partition walls that serve a double function, for instance with ventilation blocks (also known as breeze blocks), or old-fashioned metal grilles.
Besides the aesthetics, ventilation blocks and metal grilles keep out the direct sunlight and provides privacy, yet allows in the ambient light and breeze to increase airflow and reduce humidity. Located at the right spots, they can help reduce the amount of air-conditioning and lighting you need. Energy savings!
Potential cost driver: Kitchen finishings and appliances
Oftentimes, a kitchen is turned "vintage" by the choice of kitchen appliances, countertop and backsplashes (which is the wall perpendicular to your stove and prep area).
The material you choose for your countertops and backsplash makes a difference to both the look and the cost of your renovation. Quartz and terrazzo would potentially cost more, with KompacPlus (a new material that's said to be more durable) in the mid-range, while laminate and tile (in general) will likely be cheaper. Maintenance-wise, quartz surfaces are likely easier to maintain than those made with tiles, which stand out but will be harder to clean.
In terms of sustainability, terrazzo and kompacplus are good options. Terrazzos give granite, marble and other durable material scraps a second lease of life, and are generally low in VOCs – yay to clean indoor air! You can even opt for recycled terrazzo from selected suppliers in Singapore.
As for kitchen appliances, look for those with green tick labels for cost-savings on your electricity bill. The more ticks, the better. For instance, a refrigerator with 3-ticks will save you S$75 a year1 compared to a model with 1-tick.
If the vintage-inspired model you're eyeing doesn't have a green tick label, get the smallest sized one that meets your needs, as bigger models typically use more energy. Also calculate its life cycle cost1:
Life cycle cost = Purchase cost + (Estimated annual electricity cost x 10 years)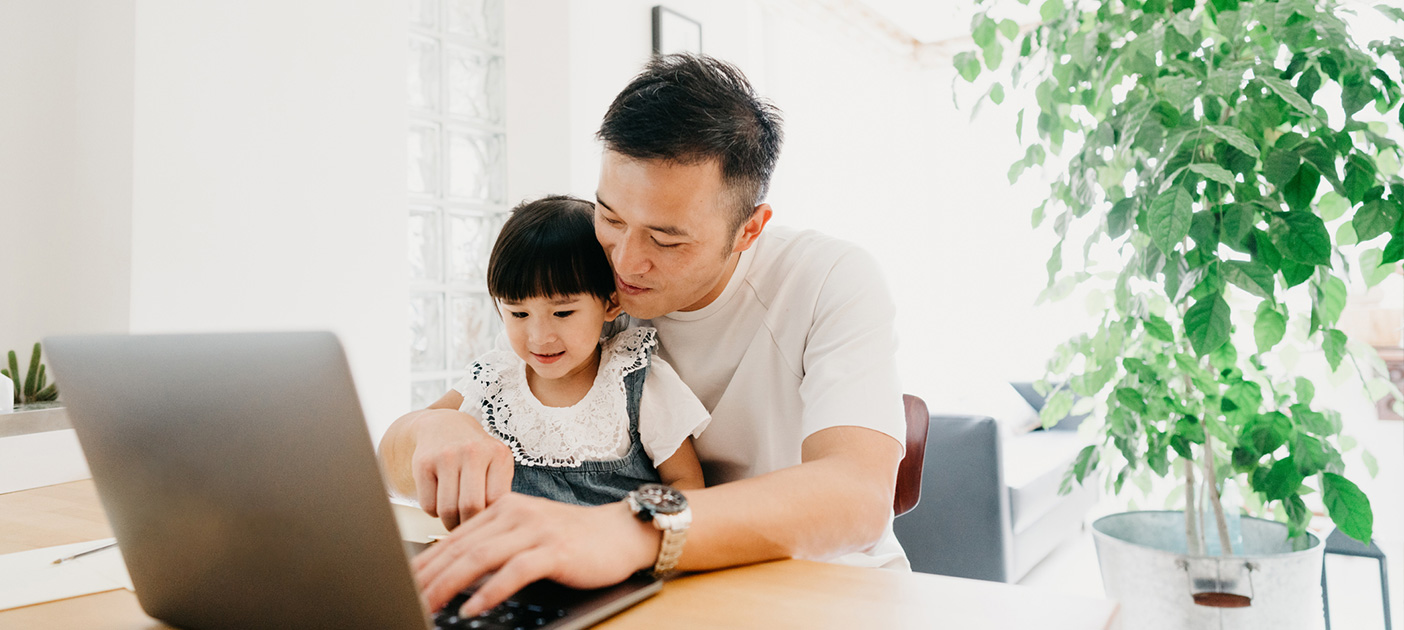 Looking for renovation ideas and inspiration? You can now discover interior home design ideas and get matched with recommended local interior firms from our partners on DBS Home & Living Marketplace!
Paying for your renovation in Singapore
Tip 3: Financing your renovation project
You have the option of looking for an Interior Designer, which offers design and project management services under one roof, or hire a contractor. The latter option is often more cost-efficient, but you will need to be very clear about the type of design you want.
Take your time to consider both options and compare quotes before making a decision that you are comfortable with. Revisit the budget you set aside. Do you have enough savings to finance your renovation? If you need to use all of it, will there be enough for a rainy day?
(Related read: What you need to know before putting down a deposit with an interior designer or a contractor.)
As an option, renovation loans are a fantastic way to manage your short-term cash flow while ensuring that your dream home is within reach.
Incorporating at least 3 eco-friendly items into your renovation qualifies you for the DBS/POSB Green Renovation Loan, which means interest rates from as low as 3.88% per annum and cash rebates from our utility and green energy partners!
In addition to the current reno loan interest rates, POSB Renovation Loan also includes comprehensive insurance coverage for your new home as well as a flexible repayment terms between 1 to 5 years.
Ultimately, your dream house shouldn't be out of your reach with careful planning at every step.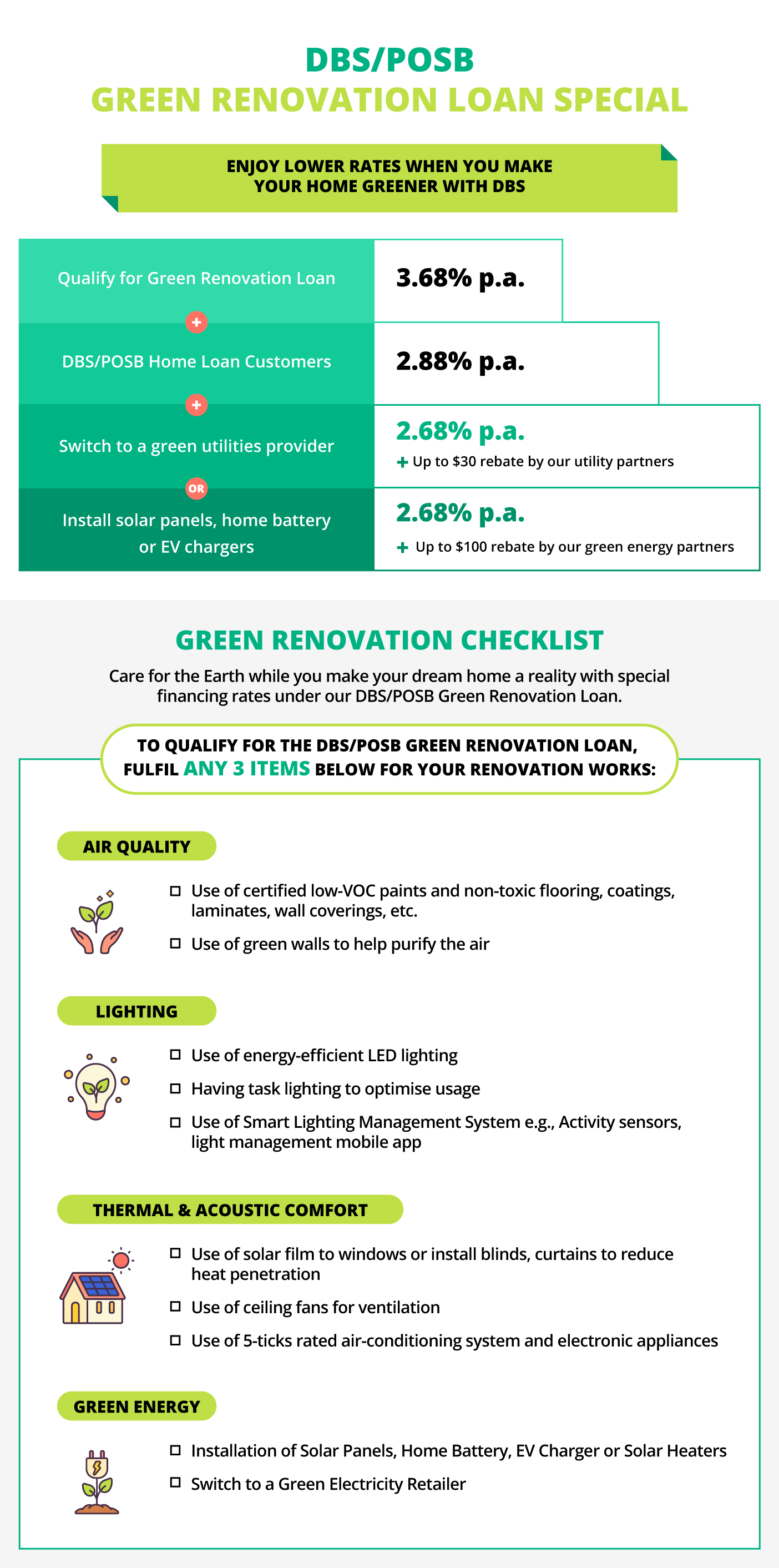 How to apply
For Single Applicants (Online Application)
Step 1

Prepare the required documents for your renovation loan application:

Scanned / Digital invoice or quotation signed by contractor and applicant(s)
Income Documents
Proof of Ownership (Waived if renovation is for property under DBS/POSB Home Loan)
HDB or MCST Renovation Permit (for applicants who are owners of the appointed contractor)

Please note that each file size should not exceed 5MB and acceptable formats are PDF, JPG or JPEG. The file name should not contain spaces or special characters.

You may find a guide on how to prepare your documents here.

Step 2

Launch the online Renovation Loan Application Form and submit your application with the required documents.

You will need to authenticate yourself via:

Your Digibank User ID and PIN, OR
ATM, Debit or Credit Card number and PIN

Click here for a detailed guide on the application process.
For Joint Applicants / Non-owner Borrowers
Download the application form and send it to us with the required documents to

DBS Bank Ltd (CP No. AH0025)
Orchard P.O. Box 360
Singapore 912312
Tell us if this article helps you plan and achieve your financial goals

Footnote
1 https://www.e2singapore.gov.sg/overview/households/saving-energy-at-home/tips-on-buying-appliances
You might be interested in