Reality check: Cost of treating cancer in Singapore

If you've only got a minute:
Cancer treatment cost in Singapore depends on the treatment required and can be costly.
Government schemes such as MediSave, MediShield Life and Integrated Shield Plans (IPs) cover hospital bills, but not daily expenses. They may not be enough.
Consider cancer insurance such as CancerCare if you can afford it.

When cancer hits your family or loved ones, many questions come to mind: What is the prognosis? How much will cancer treatment cost in Singapore? Where can they get cancer treatment in Singapore? What will doctor's visits look like? What do they need to overcome this? What can I do to help them? What is the cancer recovery statistics in Singapore? Can cancer insurance in Singapore help with the costs?
The MediShield Life Council has reported to the Ministry of Health (MOH) that spending on cancer drugs was increasing at 20% a year, as against 6% for other drugs.
Since 1 September 2022, MediShield Life covers a list of clinically proven and cost-effective cancer drug treatments on a Cancer Drug List, with more granular claim limits ranging from $200 to $9,600 per month, to be better aligned to the different costs of cancer drug treatments. In addition, it covers $1,200 per year for outpatient cancer drug services.
A cancer diagnosis can be scary as there are many unknowns. It is not all doom and gloom, however. Statistics show that cancer patients - both in Singapore1 and around the world2 - are surviving for a longer time than before. Amid the many questions and uncertainties, it's important to hold on to hope as you journey with your loved ones to overcome this illness.
Cancer rate for common cancers in Singapore
Here are the cancer statistics in Singapore based on the top 10 cancers for each gender.
10 most common cancers in Singapore by gender (2015-2019)
Men
Women
No. of cases
No. of cases
Colon & rectum
6,436
Breast
11,805
Prostate
5,875
Colorectal & rectum
5,253
Lung
5,218
Lung
3,074
Liver
2,758
Corpus uteri (uterus)
2,769
Lymphoid neoplasms
2,358
Ovary & fallopian tube
1,897
Non-melanoma skin
1,975
Lymphoid neoplasms
1,809
Stomach
1,605
Non-melanoma skin
1,568
Kidney
1,494
Thyroid
1,483
Myeloid neoplasms
1,232
Stomach
1,160
Pancreas
1,119
Cervix uteri
1,088
Source: Singapore Cancer Society, 'Common Types of Cancer', accessed 6 September 2022.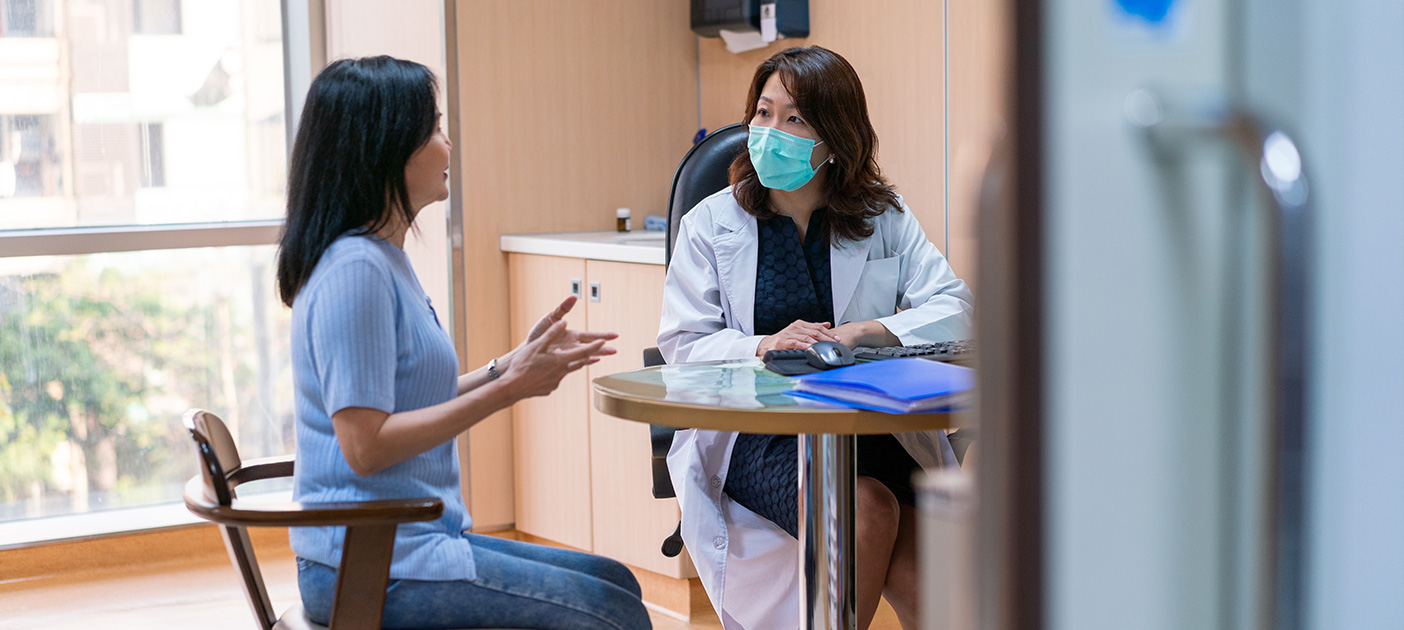 Cancer treatment cost in Singapore
Next, the all-important question: How much does cancer treatment in Singapore cost? The actual cost will depend on a few factors:
The condition being treated;
Length of treatment (for chemotherapy or radiotherapy);
How complex the procedure is (if applicable); and
Whether it is done at a public hospital (subsidised) or at a private hospital
It may be helpful too to find out what the treatment plan entails. Some common procedures include:
Biopsies. The cost of a biopsy can start from a few hundred dollars and can go up to a few thousand dollars
Operations to remove tumours. Tumour removal surgery cost can start from a few thousand to tens of thousands of dollars
Chemotherapy/Radiotherapy: These can start from a few thousand to tens of thousands of dollars
Cost of chemotherapy in Singapore
Chemotherapy treatment usually happens in repeating cycles, in which a treatment period is followed by a period of rest. Depending on how complex your treatment plan is, chemotherapy treatment cycles could be weekly, or take place every 2, 3, or 4 weeks3. Typical cancer treatment requires 4 to 8 cycles. For others, you may need more than one course of chemotherapy treatment to eliminate the cancer.
According to MOH, the cost of each cycle of chemotherapy is as follows:
S$614 (Ward C, subsidised)
S$2,050 (Ward B2, subsidised)
Tip: Where possible, start a Google Calendar to note down upcoming procedures and doctor's visits. This will help you and your loved ones keep track of important dates and instructions from doctors. It can also be easily shared with others who would like to be updated, minimising the need for constant updates via text messages.
To give you a better idea of treatment costs, we compiled the cost of procedures related to some of the more common cancers found in Singapore, ranked by the cancer statistics:
Condition/Procedure
Total bill paid by 50% of patients
(Typically includes doctor's consultation fee, ward charges, medication, tests, etc.)
Public hospitals / centres (Subsidised)
Public hospitals / centres (Unsubsidised)
Private hospitals / clinics
Colonscopy for diagnosis (with/without biopsy)
Ward B2: S$1,827

Ward C: S$1,365

Day surgery: S$576
Ward A: S$4,935

Ward B1: S$4,595

Day surgery: S$2,020
Inpatient: S$7,063

Day surgery: S$2,590

Clinic: S$2,309
Surgery to remove cancerous growth in breast and underarm lymph nodes
Ward B2: S$2,339

Ward C: S$1,709

Day surgery: S$2,313
Not available
Inpatient: S$23,875
Day surgery to remove single growth in breast
Day Surgery: S$958
Day Surgery: S$3,132
Day surgery: S$7,258
Lung scope (bronchoscopy) with biopsy and surgery to remove tissue
Ward B2: S$2,997

Ward C: S$2,486

Day surgery: S$637
Day surgery: $2,210
Inpatient: S$17,541

Day surgery: S$4,258
Lungs with abnormal growth, but not very severe complications
Ward B2: S$1,038

Ward C: S$749
Ward A: S$3,556

Ward B1: S$2,235
Inpatient: S$8,841
Lungs with abnormal growth, and very severe complications
Ward B2: S$2,889

Ward C: S$2,374
Ward A: S$7,721

Ward B1: S$7,287
Inpatient: S$22,441
Surgery to remove part of the large intestine
Ward B2: S$5,656

Ward C: S$4,535
Ward B1: S$17,392
Inpatient: S$39,796
Surgery to remove part of the end of the large intestine, and rectum
Ward B2: S$5,972

Ward C: S$4,641
Ward B1: S$22,946
Inpatient: S$46,170
Surgery to remove entire prostate and surroundings
Ward B2: S$9,182

Ward C: S$10,324
Ward A: S$27,007
Inpatient: S$56,119
Endoscopy with/without biopsy
Ward B2: S$1,655

Ward C: S$1,387

Day surgery: S$342
Ward A: S$4,193

Ward B1: S$3,544

Day surgery: S$1,064
Inpatient: S$7,363

Day surgery: S$2,139

Clinic: S$1,850
Stomach, liver or pancreas cancer, but not very severe complications
Ward B2: S$2,058

Ward C: S$1,451

Day surgery: S$902
Ward A: S$4,930

Ward B1: S$5,485

Day surgery: S$1,804
Inpatient: S$7,461
Chemotherapy
Ward B2: S$1,246

Day surgery: $75
Day surgery: $1,978
Day surgery: S$3,338
Source: Ministry of Health, 'Fee benchmarks and bill amount information', accessed on 10 March 2021.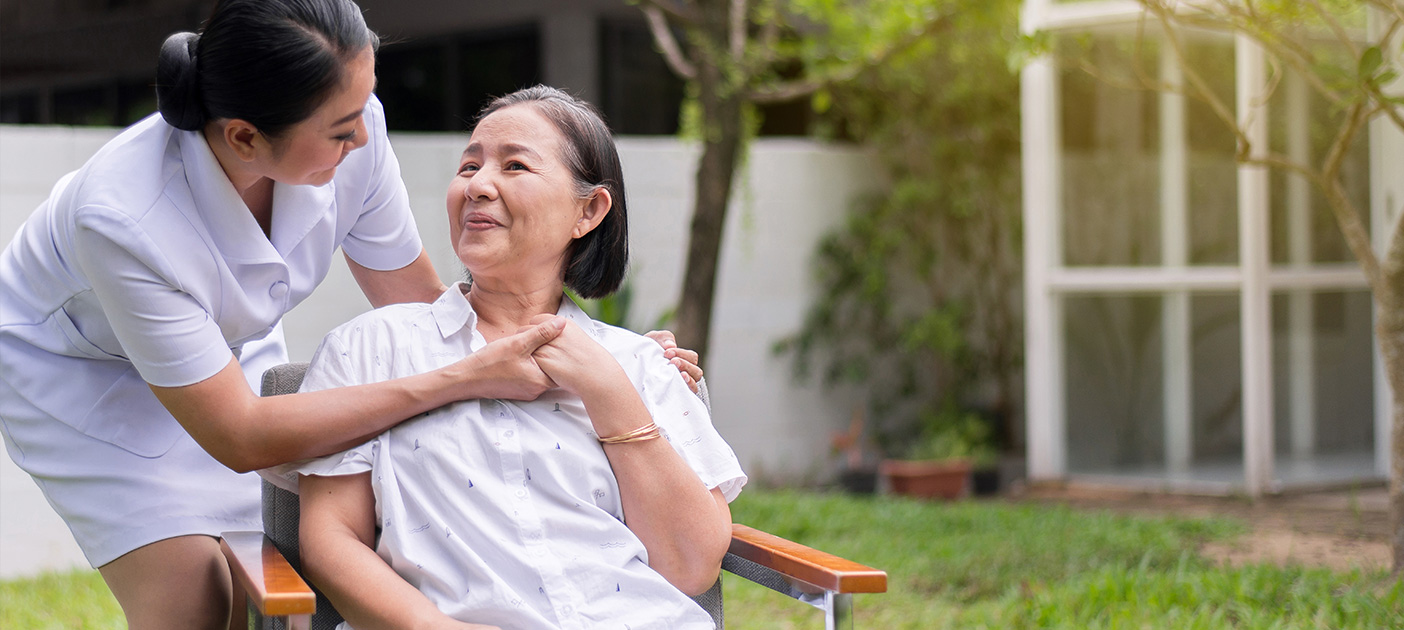 Related cancer care costs: Hospice and palliative care costs
Besides the typical treatment, you might also consider hospice and palliative care, which aim to improve and maximise patients' quality of life as they cope with serious, long-term, or terminal illnesses.
These special kinds of medical care increase patients' overall comfort by providing much-needed physical, psychological, emotional and spiritual support, and help patients make important medical treatment decisions. In addition, hospice and palliative care also ensure that the emotional well-being of the patient's family is being taken care of. That's because fighting against cancer is not something you deal with alone. Oftentimes, it involves the whole family standing as one to cope and fight against the illness.
The difference between the two is when they are available. Palliative care can begin with diagnosis and take place alongside cancer treatment while hospice care takes over when cure is no longer a viable option, and the focus shifts to "how do you want to live out the rest of your life?". In Singapore, "palliative care" and "hospice care" are often used interchangeably.
The cost of palliative and hospice care in Singapore is kept affordable through subsidies and financial schemes. For instance, voluntary welfare organisations such as HCA Hospice Care, Assisi Hospice and Metta Welfare Association provide free hospice care for those with lower income. In 2020, MOH launched its own palliative care service known as Inpatient Hospice Palliative Care Service (IHPCS) to provide such care service for inpatients. For those who don't qualify for subsidies, hospice care in Singapore can go up to S$7,000 per month, according to Healthhub.sg4.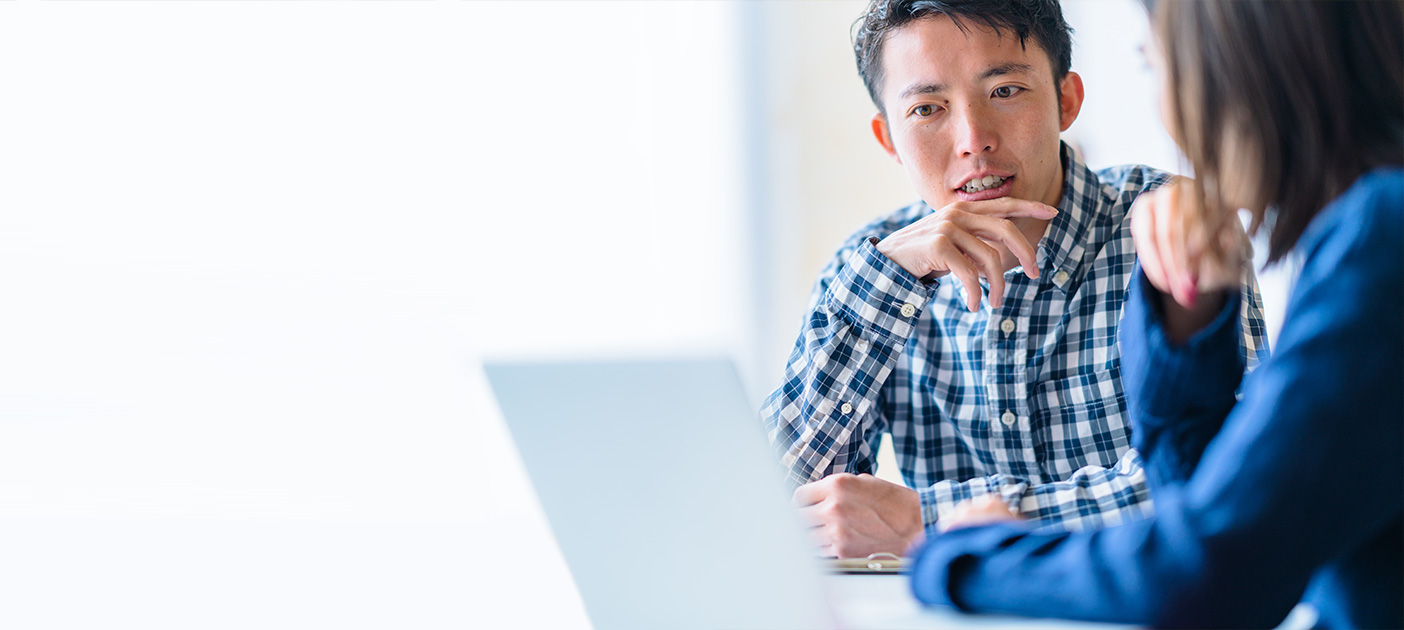 Is cancer insurance in Singapore worth getting?
Integrated shield plans covers your hospital bills, but not daily expenses
You may have heard of Integrated Shield hospitalisation plans (IPs), which can be added to your existing MediShield Life policy for additional coverage of the costs of private hospitals or class B1 or A wards in public hospitals.
IPs typically cover the bills for cancer treatment in Singapore, such as biopsies, chemotherapy and surgery. From April 2023, IPs will be required to only cover cancer treatments that are on the MediShield Life positive list of clinically proven and cost-effective cancer drug treatments and set claim limits for each cancer drug treatment.
However, they do not provide a lump-sum payout in the event of your diagnosis, unlike critical illness plans or cancer insurance. As such, if your income is affected by your illness, an IP will be able to cover with hospital bills, but not your daily expenses.
Consider cancer insurance if you can afford it
Comprehensive private health insurance is a broader option if you can afford it. However, they may not have adequate coverage for cancer. For coverage specific to cancer, there are policies that are generally cheaper than comprehensive health coverage.
CancerCare for example provides comprehensive coverage for all stages of cancer (including early-stage cancer) up to age 75, is affordably priced from S$8.90/month5 (the cost of 2 lattes), provides 100% payout6 upon diagnosis of any stage of cancer, and is easy to apply for with just 1 medical question to answer (instead of page after page of health declarations).
It's different from IPs, where your claims depend on the actual medical expenses. In that sense, cancer insurance plans are like a booster shot to your finances when dealing with the cost of cancer treatments and recovery.
(Read more: Why cancer insurance is worth considering)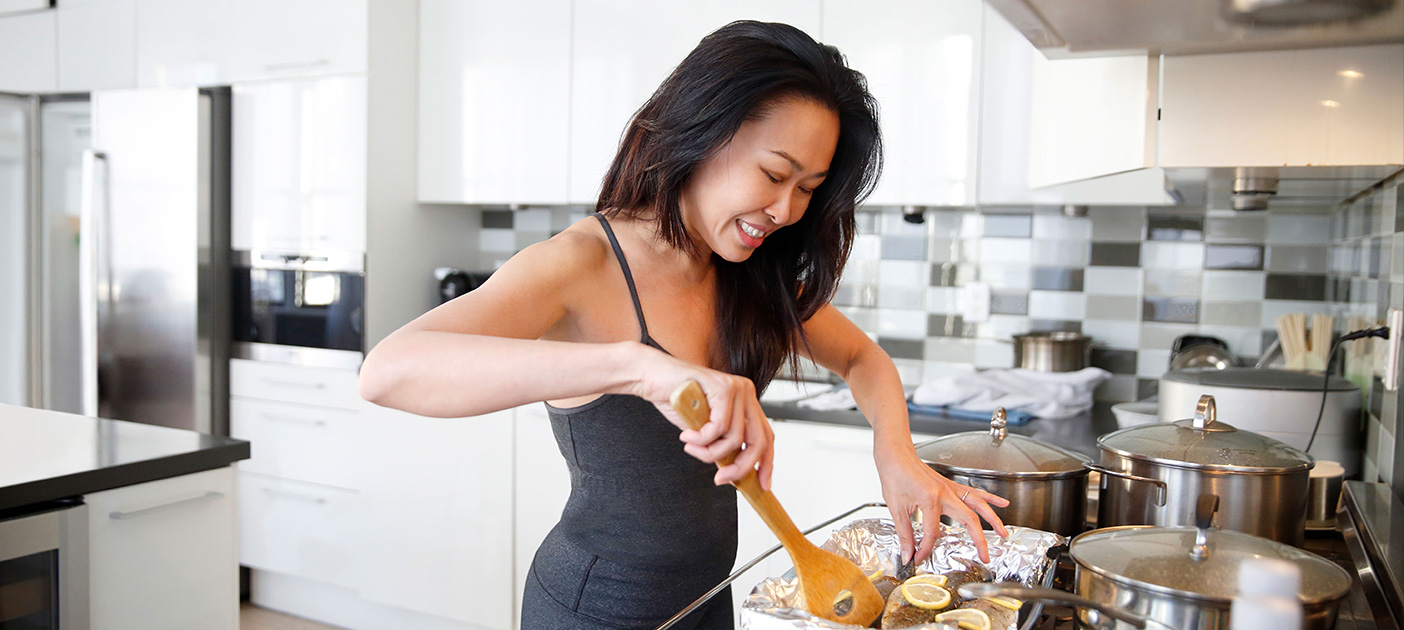 What causes cancer and how to prevent it
What if we took it one step further and started examining parts of our lives we can control to prevent cancer?
1. Making lifestyle changes
Before cutting out certain habits, it's important to note that genetics do not mean you will most definitely get the disease or avoid it altogether. Only 5% to 10% of cancers are caused by genetic mutations passed down from our parents, according to the Singapore Cancer Society7.
To reduce the risk of getting cancer, taking steps to change your lifestyle will help. According to the Singapore Cancer Society8 and Health Hub9, these include:
Quitting smoking
Preventing sunburn and excessive sun exposure
Adding more fruit and vegetables to your diet
Getting more exercise - especially activities you enjoy!
Avoiding excessive alcohol if you drink
Tip: While it may be difficult to make large lifestyle changes, why not whittle down the list and see what works best for you? Easily add fruit and vegetables to your weekly grocery list with these tips, or get off one bus stop before your actual destination to clock in some extra steps to increase physical activity.
2. Make time for the important things
It may be tempting to put off vaccinations and health screenings because of your packed schedule, but it would be wise to schedule it in and turn up. Did you know that about a million cancer diagnoses could have been prevented by vaccination against HPV and Hepatitis B viruses?
Do make time for regular health screenings as well. It is important to listen to your body and find out what it needs - and when you do get a clean bill of health, you have one less worry and be able to better take care of your loved ones.
If you are having trouble getting a loved one to visit the doctor, this guide may come in handy.
Last but not least, if you notice any changes in your body, such as lumps or discolouration in your skin, do visit a doctor. It may be daunting to do so, but if it turns out to be nothing, peace of mind for yourself and your family cannot be bought. And if it is the worst case scenario, medical professionals can then start treatment for you as soon as possible.
If you do notice unexplainable weight loss, a strange lump or other atypical symptoms, do refer to cancer.gov or cancer.org for reliable information. The Singapore Cancer Society's series of posters can also help you decide if you should pay the doctor a visit.

Receiving a cancer diagnosis may be worrisome, but always bear in mind that living a full life following treatment is very much within the realm of possibility with early detection.
There is help for the road ahead, and no one has to do it alone.
Ready to start?
Protect yourself against the significant financial costs of cancer treatment.
Speak to a Wealth Planning Manager today for a financial health check, and how you can better plan your finances.
Alternatively, check out NAV Planner to analyse your real-time financial health. The best part is, it's fuss-free – we automatically work out your money flows and provide money tips.
Tell us if this article helps you plan and achieve your financial goals

Footnotes and sources 1https://www.straitstimes.com/singapore/health/more-in-singapore-getting-cancer-but-survival-rates-also-up
2 https://www.straitstimes.com/world/europe/global-cancer-survival-up-but-progress-uneven-study
3 https://www.cancerresearchuk.org/about-cancer/cancer-in-general/treatment/cancer-drugs/how-you-have/treatment-cycles-and-courses
4 https://www.healthhub.sg/live-healthy/125/inpatienthospicecareaic
5 The premium amount is based on a male, aged 18. Refer to the Product Documents for the Policy Illustration and Product Summary.
6 There won't be a cancer benefit payout if: the life insured did not survive for at least 7 days from the date of diagnosis of a cancer; the date of diagnosis of a cancer is within 90 days from the policy issue date or the date of reinstatement of this policy, whichever is later; if the life insured has contracted HIV, AIDS or any AIDS-related condition; or if cancer was pre-existing.
7 https://www.singaporecancersociety.org.sg/learn-about-cancer/cancer-basics/cancer-myths-debunked.html
8 https://www.singaporecancersociety.org.sg/learn-about-cancer/cancer-basics/what-causes-cancer.html
9 https://www.healthhub.sg/a-z/diseases-and-conditions/144/topic_cancer
CancerCare is issued and underwritten by Manulife (Singapore) Pte. Ltd. ("Manulife") (Reg. No. 198002116D) and distributed by DBS Bank Ltd ("DBS").
This article is for information only and should not be relied upon as financial advice. Any views, opinions or recommendation expressed in this article does not take into account the specific investment objectives, financial situation or particular needs of any particular person. Before making any decision to buy, sell or hold any investment or insurance product, you should seek advice from a financial adviser regarding its suitability.
This advertisement has not been reviewed by the Monetary Authority of Singapore.
This article is not intended for distribution to, or use by, any person or entity in any jurisdiction or country where such distribution or use would be contrary to law or regulation.
You might be interested in