Health insurance: Public or private hospitals?
---
If you don't have time to read through the whole article, you can check out our short version below.
Differences between public and private hospitalisation
Wider benefits proposed to MediShield Life to cover more and larger hospital bills
Whether private Integrated Shield Plans are suitable for you
---
Have you heard of the proposed enhancements to the national insurance programme MediShield Life that will be implemented in 2021?
Many Singaporeans may not understand the implications of these changes on their choice of hospitals. We highlight how the subsidies for public and private hospitalisation differ under the enhanced MediShield Life scheme.
Public Hospital
To be able to provide additional assistance towards Singaporeans and Permanent Residents (PRs) in medical bills, selected subsidies will be increased.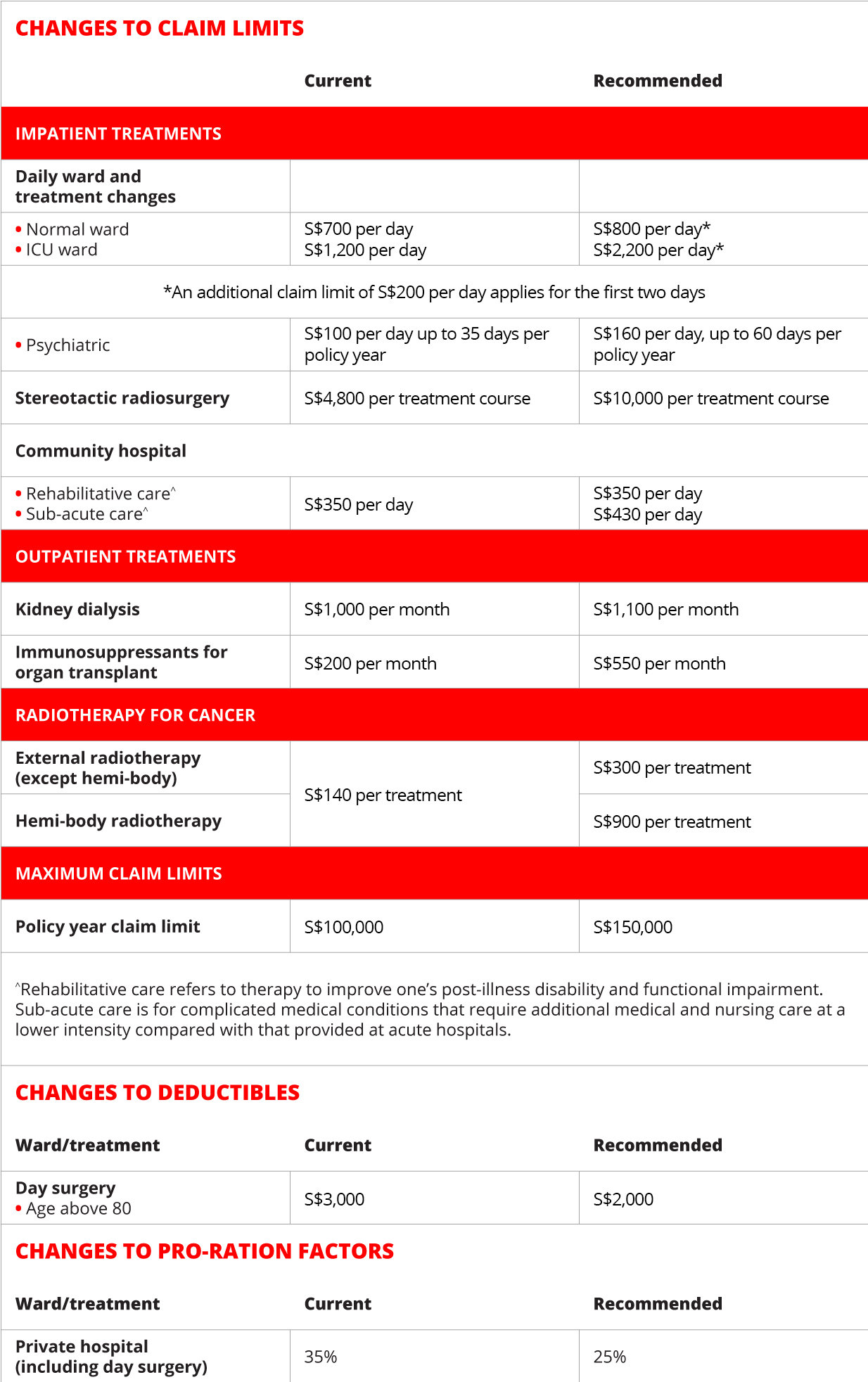 Source: Ministry of Health, MediShield Life Council
Private Hospital
MediShield Life is a basic health insurance plan that protects all Singapore Citizens and PRs against large hospital bills for life. It offers subsidised treatment in public hospitals and is pegged at B2/C-type wards. If you choose to stay in an A/B1-type ward or in a private hospital, you are still covered by MediShield Life. However, you will find that your MediShield Life payout will cover only a small proportion of your bill.
Before their MediShield Life payouts are calculated, patients from private hospitals will have their bills pro-rated by 25% (down from 35%) to make the bills comparable to those from a public hospital. This ensures that private hospital patients do not receive a larger payout. You would need to draw from MediSave, cash and/or a private Integrated Shield hospitalisation plan to pay the balance.
What to consider when choosing between public and private hospitals
Cost

Public hospitals will be the more affordable option, especially with the increased subsidies from the enhanced MediShield Life scheme.

For example, a patient who is staying in a subsidised C ward, may not have to fork out cash as the fees can be deducted from MediSave. Compared to a private hospital, there will be more out-of-pocket payment, and patients could end up with a hefty bill since it will be considerably more expensive.
Comfort Level



For the public hospitals, you can opt for different types of hospital wards accommodation: Class A, B1, B2 and C.

Class C wards are the cheapest, usually having eight to 10 beds in one room. Class B2 wards have around six beds in one room. B1 wards only have four beds and come with additional benefits like air-con and television.

If you desire more privacy and comfort, you can opt for a Class A ward. They are private rooms which include facilities like having a bar fridge, television and it can be comparable to private hospital rooms.

But if luxury is what you are going for, private hospitals like Raffles Hospital and Mount Elizabeth Hospital go the extra mile to ensure that patients are pampered by making hospital suites look and feel like hotel rooms.

However, expect to incur more out of pocket expenses if you don't have a comprehensive private health insurance plan..
Waiting Time



As more people seek public hospital treatment, waiting time tend to be longer and can wait up to three hours or even more depending on the situation.

On the other hand, if you were to go to a private hospital, the waiting time would be much shorter compared to a public hospital.

But regardless of public or private hospital, both types of hospitals prioritise patients with urgent or life-threatening cases like a stroke, so it's not much of a difference in the waiting time.
Which type of hospital should I opt for then?
If you wish to opt for a private hospital or the higher class wards in public hospitals, it is recommended to purchase private Shield plans that provide additional coverage, like the Aviva MyShield Insurance Plan offered by DBS Bank. This is to ensure that medical bills are kept affordable even if you visit a private hospital.
Otherwise, public hospitals would be a suitable choice due to the variety of subsidies under MediShield Life which can help keep medical bills affordable for you.
Is getting an Integrated Shield Plan worth it?
If you wish to stay in private wards or have the flexibility to choose your own doctor, Integrated Shield Plans provide you with additional coverage in addition to the cover from MediShield Life.
This also means that premiums will be higher compared to MediShield Life premiums. Do note that just like MediShield Life, annual premiums will increase with age so those who are reaching retirement or have already retired might want to consider the sustainability of getting an Integrated Shield Plan. It all comes down to your priorities, affordability and concerns.

If you worry about the increasing premiums, it is best to opt for a public hospital and make use of the subsidies provided by MediShield Life plan.

But if you prefer to stay in a private hospital, be mentally and financially prepared for the higher premiums you will be paying.

Having said that, you can also opt to downgrade to a lower coverage private Shield Plan for example, for hospitalisation in public hospitals (wards A and B) as the premium rises with your age.
DBS has partnered with major insurers in Singapore to make health insurance easily accessible online for purchase. You can now independently learn, compare and buy a plan most suited to your own needs. Find out more on DBS Health Marketplace.
Ready to start?
Speak to the Wealth Planning Manager today for a financial health check and how you can better plan your finances.
Alternatively, check out Plan & Invest tab in digibank to analyse your real-time financial health. The best part is, it's fuss-free – we automatically work out your money flows and provide money tips.
You might be interested in