Purchasing your first big-ticket item – your first home
You may have found a great job and are making all the right career and financial moves, giving you the disposable income you need to enjoy snowboarding or surfing trips. The next step to adulting could be buying your first home. Here's how you choose one.
WHAT'S THE BEST OPTION?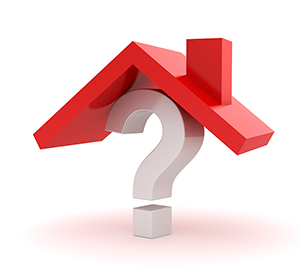 The most accessible choice of first home for many adults are Housing Development Board (HDB) flats. Compared to other options such as condominiums or landed properties, they are more affordable especially with CPF housing grants, if you meet the criteria.
BRAND NEW VS RESALE
There are two kinds of HDB flats: Brand new flats, which are also known as built-to-order (BTO) flats, and second-hand ones also known as resale units.
BTO: They are sold at subsidised prices, making them more affordable than many other choices. With this advantage, they can be a shrewd investment. But BTO flats tend to be located in non-mature estates such as Choa Chu Kang, Woodlands and Punggol, where amenities may be limited compared with mature estates such as Tiong Bahru and Clementi that are better developed.
Each Singaporean is only eligible to buy a new flat twice. You have to apply directly to HDB, and can use priority schemes to improve your chances of getting one.
After the purchase, it may take 3 to 4 years before you can move in, but recent measures by HDB see the completion time reduced to 2.5 years.
Resale: They go for a higher price, and if you're aiming for a popular neighbourhood like Bishan, which is closer to the CBD, be prepared to pay more.
That said, the great thing about resale flats is the much shorter waiting time from the point of purchase to receiving your keys. On the average, it takes only three months.
First-time homeowners should note that for most new and resale flats, you have to live there for at least five years before you can sell or rent out rooms for extra income. This is known as the minimum occupation period, which starts on the date you become the authorised owner of the flat. There are certain exceptions to the rule, so remember to check.
DIFFERENT FLATS FOR DIFFERENT NEEDS
You can take the check to find out which schemes you qualify for. Important qualifying factors include your income and age.
For the bachelor, bachelorette and multi-national couples: The 2-Room Flexi Flat, at 36 or 45 sqm, is ideal for singles or couples where one partner is not a citizen or Permanent Resident. These more affordable options come with a 99-year lease for first-time buyers.
For those planning a family: Check out the 3-room, 4-room or 5-room flats. You can even explore online with interactive digital show flats. 3-room flats offer about 60 to 65 square metres, 4-room homes with 90 sqm, and 5-room flats with 110 sqm.
For those who are living with their parents: You can consider getting the 3Gen Flat, an innovative choice for those who want to live with their family. They are about 115 sqm each, with four bedrooms - two include en-suite bathrooms - so you'll never have to fight for bath time in the mornings.
For the upscale lifestyle: The executive condominium (EC) suits high-income earners as it comes with premium designs, features and facilities akin to private condominiums. The total monthly household income of EC buyers should not exceed the income ceiling of S$ 14,000, while the total income ceiling for BTO flats is S$ 6,000.
ECs, which come with a 99-year lease, are built and sold directly by private developers, yet you still enjoy some of the privileges and priorities accorded to first-time HDB applicants.
For those who want more space: Looking for more space to hold parties as you wine and dine at home? Executive flats make sense as they come at 140-150 sqm, much larger than newer HDB flats or even 5-room ones.
Take your pick from the Executive Apartment (EA), Executive Maisonette (EM) or Housing and Urban Development Company (HUDC) Flats. EM flats come with two floors, giving you an alternative layout to exercise your design creativity. However, with only about 65,000 executive flats in Singapore today, they are in high demand and come with a hefty price tag.
FINANCING YOUR HOME
You've done your homework after hours of research and visits. Now comes the fun part: plonking down the cash for your ideal choice.
Depending on your choice, go through the BTO checklist or the resale flat checklist first.
HDB offers several schemes and grants as well as housing loans. Alternatively, you may want to check out housing loans from banks which may be lower than HDB's. Lower interest rates translate into savings in the long term.
Ultimately, like all financial decisions, it's about planning and choosing the best option that meet your needs and goals
Ready to start?
Speak to the NAV crew today to find out how.