CNY Online Account Opening Promotion 2021 (8 Jan - 1 Mar)
Lucky Draw Winners: Stand a chance to win a S$38 Ang Bao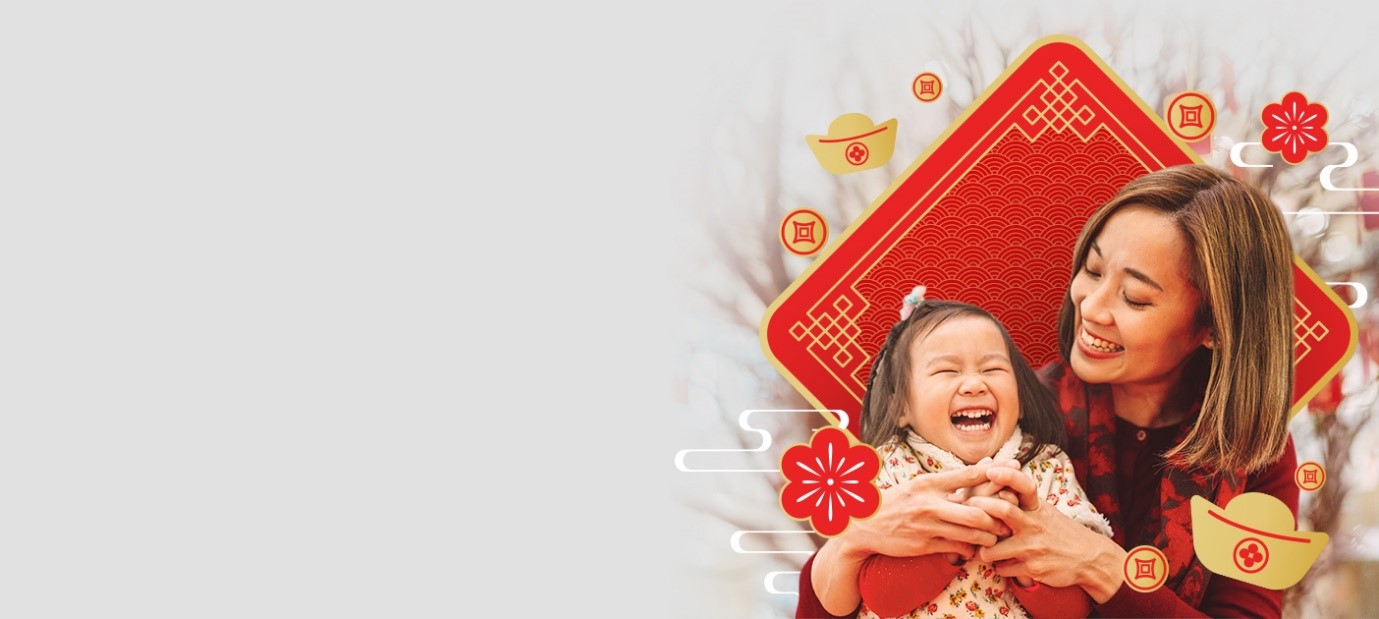 | | |
| --- | --- |
| Draw Date: | 18 May 2021 |
| Venue & Timing: | 8A Marina Boulevard, Marina Bay Link Mall, Singapore 018984, 3 – 4pm |
| Name of Winner | NRIC/Passport Number | Name of Winner | NRIC/Passport Number |
| --- | --- | --- | --- |
| Lin Wen-Cheng | S****454D | Nurli Fadhillah Binte Ab Latiff | S****825A |
| Tan Jin Hao | S****540H | Nur Aisyah Binte Mohd Salleh | S****255A |
| Sundaram Archana | P****5135 | Das Subhransu Sekhar | P****8316 |
| Catherine Quek Noi Kee | S****055I | Khalil Kamil | P*****9318 |
| Wang Juan | S****243Z | Teo Jia Hao | S****691C |
| Ge, Yuesheng | P*****3516 | Colin Lee Ming Cai @Colin Lee Lian Cai | S****035C |
| Park Heewon | P*****7873 | Tan Ng Hee | S****673F |
| Leong Mei Lean | S****241I | Samiyappan Murugan | P****3071 |
| Wong Li Ting Gloria | S****080G | Thett Oo | P****6996 |
| Mohideen Abdul Kader | S****284J | Tay Wei Wei (Zheng Weiwei) | S****581C |
| Loh Chee Sheng Jack | S****192F | Tan Gin Hao Joel Anderson | T****509C |
| Chan Foong Yee Stella | S****823I | Chaiprakobwiriya Nipattra | P*****8434 |
| Roxanne ThengYong Ning | S****788G | Sakinah Nawwarah Binte Aripin | S****216J |
| Soh Kok Huat (Su Guofa) | S****552B | Kim Heejin | P*****3778 |
| Lim Yue Feng | S****141G | Wong Meiwen (Huang Meiwen) | S****654C |
| Xiang Heng | P*****5458 | Lim Bee Kwan | S****313A |
| Bernardo Roselle Malinay | S****524A | Lim Boon Hean Aylwin | S****381G |
| Chong Chan Fai, Willy (Zhong Zhenhui, Willy) / Tay Jie Qi,Jackie | S****130C / S****269E | Chan Yi Hao Samuel | S****517I |
| Jeslin Kaur Dhaliwal / Manjit Singh Dhaliwal | S****823E / S****891D | Lai Siew Yoong (Lai Xiurong) | S****371G |
| Chong Ko Sion | S****914G | Astbury Marc Adam | P*****7119 |
| Lee Siew Chee Nicholas | S****821G | Aaron Soh Jun Hao | S****497B |
| Choong Zhi Wen | S****711B | Ng Keat Meng | S****169H |
| Tan Yi Jun | T****645C | Sun Lei | S****677B |
| Soh May May Ophelia | S****508D | Canaan Neo Zheng Herng / Peggy Ching Pei Qi | S****246E / S****342C |
| Pazir Ziad | P*****3474 | Robbie Lee Sabnani | S****438I |
| Choi Daekyung | P*****7187 | Wong Mei Ying | S****851A |
| Ng Yau Xuan | S****748B | Do Luu Nhu Ngoc | P****9772 |
| Chua Cheng Cheng | S****280I | Ho Yuen San | S****999C |
| Denise Lim Xiao Ling | S****488D | Noraishah Binte Mohammad | S****627H |
| Lin Yu Mei | S****026B | Tan Si Han Daryl | S****369C |
| Zhu, Jin | P*****5573 | Johansen Sebastian Riis | P****4202 |
| Thangappan Kalaivanan | P****4536 | Lukas Lim Kai Zhe / Chooi Hwei Tze | T****125F / S****539G |
| Go Marion Agluba | S****941F | Kymberly Puah Kai Qi | S****341C |
| Wang Yihe | P*****3737 | Kelvin Rekakesuma | S****852B |
| Waricha Chiravichitchai | S****654Z | Stephen Lee Chee Hau | M********6809 |
| Kim Jeesoo | P*****9318 | Camilla Tessa Tam | S****281Z |
| Tan Swee Choi | S****033H | Ooi Kim Keat | S****111F |
| Kandasamy Karthikeyan / Karthikeyan Ranjini | P****6260 / P****7776 | Celine Ong Wei Hui | S****792B |
| Sunir Lene Tayum | P*****263A | Goh Geok Loo | S****378J |
| Chew Zhi Hao | S****770I | Seng Cheow Kiang / Tammi Alsonne Seng Ryu Chen | S****366Z / S****179D |
| Chua See Ngan (Cai Shiyan) | S****297G | Yuan Shenghai | S****044Z |
| Ramesh Sivalakshmi | P****8347 | Yee See Wun (Yu Xiwen) | S****557E |
| Lim Yoke Cheng / Lim Yoke Kum | S****453G / S****373Z | Tan Zhi Long | S****598G |
| Upadrashta Deepesh | S****277Z | Wu Kaiting Bernice | S****526F |
| Leow Wan Ling | M********5074 | Lim Jia Min Faith | S****084F |
| Nagpal Pooja | P****9339 | Balasubramaniam Karthikeyan | S****728F |
| Chong Min Wenn | T****964I | Sumithra D/O Narayanan | S****453B |
| Ng Jennifer | T****360B | Koh Yi Qian Tizane | S****095E |
| Leong Raymond / Siow Yan Leng (Xiao Yanling) | S****952Z / S****867H | Michele Tan Xiao Xuan | S****848H |
| Khairul Neezam Bin Ramlee / Nur Basirah Binte Johan | S****265D / S****066Z | Chan Yew Yan (Chen Yao'en) Audrey | T****823E |
| Ameer Jumabhoy | S****537J | Ong Mei Mei | S****054G |
| Greaney Patrick David | P*****0133 | Chieng Chai Ing | S****637A |
| Chen Yuhao | S****766I | Tay Yi Jing | S****985D |
| Quek Zhe Kai Branson | T****490B | Lee Yong Chui | S****327H |
| Eric Chang | P****7294 | Jethro Wang Yu-Jin / Koh Kai Hui, Grace | S****735I / S****278A |
| Zou Hongyi | P*****4119 | Chong Siok Ling (Zhong Shuling) | S****491E |
| Chen Zhouzhi | S****958B | Yamanaka Takashi | P*****9235 |
| Choo Kiang Ming (Zhu Jianmin) | S****272J | Faraon Philip John Cadevida / Olivarez Jaymie Garcia | P*****801B / P*****447B |
| Nur Ardini Mah Binte Muhammad Firdaus Mah | S****195G | Muhammad Zulkifli Bin Abdullah | S****562J |
| Li Yifan | S****574D | Wong Yui Fei | S****224I |
| Soh Chai Gooh | S****690B | Matthew Gunawan | P****8515 |
| Yap Jaye Brianna Co | P*****421A | Elizabeth Yeo Yi-Hui | T****994D |
| Yu Xinnan | P*****8619 | Michail Kandarakis | S****869G |
| Zou Yu | S****681J | Patrickvijayan Herald Nithesh | P****7692 |
| Douglas Foo Ji Wen | S****201I | Tan Bee Kuan / Chan Jeng-Min | S****802I / S****852Z |
| Hong Youli / Ang Jin Huan (Hong Jinhuan) | S****512E / S****706F | Lin Shuli | S****523G |
| Phua Li Li / Tan Shu Ming Clara | S****371I / S****317E | Chiu Tzu Ting | S****693I |
| Clement Chow Guo Wen | S****311D | Gooi Seak Wah | S****388E |
| Tiong Jie Ting Diana / Goh Boon Swee (Wu Wenrui) | S****749B / S****868J | Sanyal Siddhartha | S****242J |
| Li Zhi | S****770H | Siew Shui Onn | T****538E |
| Wan Azlan Shah B Wan Daud | S****056F | Kenneth Ang Yu Xuan | S****703G |
| Praveen Linga | S****247Z | Kok Lee Kim | S****900D |
| Tijssen Sjef Willem Martin | P*****8P44 | Chia Poi Jin | S****737F |
| Siow Rong Fang Clare / Low Elaine | T****335D / S****556E | Shum Wen Hui | S****661B |
| Lum Jia Wen Carmen / Seit Zhigang Victor | S****059G / S****272G | Tan Sze Chiang | S****592D |
| Png Chin Hock Patrick (Fang Jinfu Patrick) | S****036A | Lee Yong Hor | S****246E |
| Khoo Yu Jie | S****624C | Gerard Chua Hao Jun | S****784B |
| Su Lei Naing | S****405H | Vergnaud Guillaume Alain | P*****2175 |
| Tang Wee Liang (Dong Weiliang) | S****440H | Lee Tze Ting | S****616G |
| Tai Jia Chean | S****163Z | Gao Yang | P*****9203 |
| Seow Wai Kin | S****010F | Lim Ze Feng Douglas / Toh Kai Xin | S****826I / S****792I |
| Zhang Tianyi | P*****2129 | Geraldine Low Yun Xuan | S****987H |
| Peh Chin Kim / Kuah Jia Min Jasmine | S****604I / S****295C | Lin Chi Chi | S****978C |
| Lin Feng | P*****3622 | Chia Hwee Kim | S****485J |
| Tay Beng Hwee | S****470H | Aksehirlioglu Sinan | P*****2532 |
| Ng Bee Lock | S****206C | Mimura Atsushi | P*****6420 |
| Lau Hao Jie Jonathan | S****503D | Lee Jun Liang Deric | S****450F |
| Ang Wei Jie Alvin | S****562G | Mohan Chandrasekaran / Mohan Kalpana | P*****8561 / P*****0515 |
| Jolin Tai | S****230F | Mohamed Nasir B S Uduman | S****051J |
| Guam Yi Hong Eunice | S****644J | Liu Xinyu | T****398G |
| Koh Eng Tin (Xu Yongzhen) | S****749J | Tay Lee Cheng (Zheng Lizhen) | S****520E |
| Chia Hui Meei | S****759J | Gilbey Benjamin Charles / Wang Nai Yen (Wang Naiyan) | S****095B / S****422C |
| Tan Wen Ming Germaine | S****739Z | Cheng Chai Theng | S****929E |
| Cheong Yim Foon, Carol | S****555I | Lee Heng Wan, Anne | S****596B |
| Hu Yan | S****773H | Lim Wee Hock | S****262A |
| Zhuo Hanxiong | S****859A | Abdul Razak B Madon / Jurainah Bte Rahmat | S****121A / S****173I |
| Chia Kim Huat Marvin (Xie Jinfa Marvin) | S****745J | Shi Qi | P*****9665 |
| Sim Beng Tee Kelvin | S****870C | Irene Pautrisia Tandiono | P***1696 |
| Udas Laxmi | P****7753 | Joshua Chua Rui Jie | S****700G |
| Kiyrthan S/O Ravindaran | S****175I | Rao Mallika | S****171B |
| Pang Zhishen | S****623B | Liow Wanting | S****166E |
| Lui Fook Seng | S****787F | Soh Hwee Ting (Su Huiting) | S****118H |
| Danielle Nicole Lee | T****600D | Muhammad Shukri Bin Shuhaimi / Shahani Binte Kamarudin | S****965Z / S****663D |
| Chng Yun Xuan | S****635C | Zuraidah Bte Yazid | S****821I |
| Lin Weixiong | S****273Z | Oktaria Sari | P****5918 |
| Neo Qiao Zhi | S****799H | Wong Siew Puan | S****657C |
| Low Nai Heok | S****186H | Yeo Beng Hee | S****162F |
| Tan Seng Yeow Joseph / Victoria Chan Jia Li | S****344I / S****436D | Lim Tze Wei | S****377J |
| Chan Joo Guan (Zeng Yuyuan) | S****497F | Raveesh Mejentha | P****2075 |
| Joseph Bobin | P****0483 | Schantz Andreas | P*****79MJ |
| Marcus Ong Yih | S****975C | Koh Wei Ming, Louis (Xu Weiming) | S****565E |
| Kobayashi Yosuke | P*****0119 | Nadine Chua Jie Yi | S****847A |
| Arshvini D/O Vijaya Kumar | S****904E | Choothamparambil Joseph Mary Roshny | P****8789 |
| Ngin Wei Zi (Yin Weizi) | S****802C | Wong Wai Lun | S****021F |
| Wang Cong | S****696I | Goh Chai Meng | S****293D |
| Melvyn Tjahyadi Tjhia | P***2341 | Caballes Leo Carlo Antonio Lorico | S****644H |
| Balwinder O Gill | S****233B | Gabriel Darren Lewis | S****368J |
| Ravichandran S/O R Marimuthu | S****467C | Marcus Lim Wei Jie | T****579H |
| Aliff Danial B Hamzah | S****277D | Tan Boon Chit(Chen Wenze) | S****677E |
| Tan Teng Teng Jolene (Chen Tingting) | S****928I | Ho Song Wei | S****738C |
| Tan Liang Tuan (Chen Liangduan) | S****963H | Tan Paik Yong | S****534C |
| Chng Heng Guan | S****580F | Yu Min-Yu | P*****7568 |
| Lai Kwai Seong | S****321D | Sun Yanli | S****499I |
| Huang Yin | S****481Z | Tan Ah Sze | S****165H |
| Kee Zhao Yin | S****743F | Kwa Leng Leng | S****104J |
| Teo Yao Hao | S****397H | Courtney Huiheng Lin | P*****5470 |
| Mohamad Haziq Bin Mohamad / Siti Noor Lathifah Binte Abdul Manan | S****644A / S****235H | Loh Xiang Bin | S****826B |
| Dimayuga Diadema Delos Santos | P*****127A | Suliana Hiu | S****619A |
| Lim Fang Hui | S****236F | Liem Hian Ting | P*****6JB9 |
| Teo Sheng Yi Vera | S****925I | Connor Pang Guo Hao | S****112C |
| Nur Laila Natasha Binti Wahid | S****644B | Nguyen Thi Kim Dung | S****663B |
| Muhammad Sufi Bin Mohamed Sudar | S****060C | Lee Jia Min / Tan Wei Guan Alvin | S****831B / S****093D |
| Beverly Shannon Rodrigues | S****616D | Kow Zi Shan | S****627G |
| Lim Gek Eng | S****811H | Eugina Lee Kai Lin | T****211G |
| Goh Ker Ching (Wu Keqing) | S****411C | Zhang Chao | P*****4740 |
| Hong Jit Sean Brandon | S****089J | Madhu Srinivasa | P****3124 |
| Zecha Adam Cornell Lauw Roberts | S****646E | Lee Wei Yong | S****549A |
| Sarfo-Gyamfi Linda Badu | P*****9348 | Ng Chun Keong (Huang Junqiang) | S****780I |
| Tan Chin Ming (Chen Junming) | S****126Z | How Pei-Linn Tiffany | S****795A |
| Chang Sook Han / Chang Mun Chung | S****093A / S****182E | Lee Tze Hui (Li Zihui) / Low Soo Chiew (Liu Shuqiu) | S****247E / S****763J |
| Chuang Mei Chan Trina | S****657B | Condino Aristotle De Vera | P*****595A |
| Xu Zhenqi | P*****9925 | Woon Shi Hui | S****341C |
| Robert Lynn Jackson | S****907B | Bernard S/O John / Nurtemeri D/O Thomas | S****849F / S****101D |
| Bolivar Pauline Gillian | P*****1434 | Meng Dehai | P*****5318 |
| Oh Hong Wee (Hu Hongwei) | S****567Z | Darren Azariah Tan Teck Ming | S****113D |
| Engel Aaron Gene | P*****6506 | Goh Qi Qing | S****627G |
| Low Chee Kian | S****805E | Poh Soon Noi Adeline (Fu Shunlian) | S****088A |
| Mandavia Prina | P*****6610 | Chan Yee Choo | S****954Z |
| Arina Aryanty Bte Ghazali | S****824A | Riche Ngo Shu Ren | S****386G |
| Ng Kian Giap (Huang Jianye) | S****611B | Chan Kok Siong | S****590A |
| Sum Yuheng@Shen Yuheng | S****179F | Ng Pei Xiong (Huang Pei Xiong) Elvin | S****857A |
| Calvin Ignatius Yeo Kok Sing (Yang Guosheng) | S****802F | Malcolm Lim Hong Cheng | S****861A |
| Win Kyi Phyu Kyaw | P****8153 | Flores Anna Almera Zafra | P*****536A |
| Lee Guang Jie | S****488C | Ivan Tan Weijie | S****463A |
| Nur Amirah Binte Mohd Noor / Danial Firdaus Bin Azmi | S****227A / S****566Z | Thirunau Karasu S/O Palaniandy | S****849F |
| Shayne Ong Jiaxuan | T****849H | Tan Li Yi | S****626E |
| Thomas Nigel Askew | S****901H | Elaine Wong Wei Syn | S****683D |
| Tosun Muziyen | P*****8489 | Waszecki Peter Paul | P*****G6G9 |
| Shireen Taj D/O Hassan Mohamed | S****745E | Wan Peng | S****735B |
| Sukhveen Kaur Palsingh | S****436B | Pan Minggang | S****636Z |
| Lim Siew Chen | M********5624 | Rahman Syed Saif | P****5303 |
| Yeo Bee Yin | M********5942 | Anita Foo Shu Hui (Anita Fu Shuhui) | S****800H |
| Nor Hisham Mudin Bin Ab Aziz | S****498F | Pok Hui Yi | S****935E |
| Chew Pin Pin | S****423G | Zhang Zhenyu | P*****1014 |
| Chang Yoe Gin | P*****4491 | Nur Sabrina Binte Bohari / Muhammad Iylia' Asyraf Bin Mohamad Kamil | S****944J / S****703I |
| Tam Ching Chi | P*****0052 | Yogi Indra Pratama | S****392B |
| Shaikh Abdul Hakam Bin S Abdul Jalil / Nur Amalina Binte Abdul Ghani | S****599F / S****521I | Ng Lei Kwan | S****239A |
| Zhou Disheng | P*****6422 | Dhiren Immanuel Joseph | T****538G |
| Namasivayam Porkodi | S****717J | Tan Kah Huey | S****786E |
| Rostini Binte Hassim | S****976F | Malabanan Nikko Garcia | P*****514B |
| Woo Chee Seng | S****141C | Chua Mei Yen | S****058F |
| Chung Kok Yu | M********5545 | Vani Shree Suryanarayana | S****236J |
| Ling Wai Meng (Lin Weimin) / Gan Ying Ying | S****044J / S****068E | Lakshmanan Prabu | P****9680 |
| Rebecca Akhter Mullick | S****662G | Han Wenzhen | S****062I |
| Tan Tiam Li, Marcus (Chen Tianli) | S****038J | Selvaraj Ramesh | S****274I |
| Huang Peixiong | S****269I | Heng Shu Ying Esther | S****066E |
| Joanne Guan Huey Mei | M********5236 | Oh Soojin | P*****3730 |
| Priyaranjan Thiagharajan | S****589I | Tengku Ahmad Syamil Bin Tengku Ibrahim | S****691H |
| Seow Heng Hock Jason | S****009Z | Soh Guan Quan / Elvis Ong Yu Jie | S****570D / S****555E |
| Babu Vijayalakshmi | S****615J | Ho Weng Poh | M********6123 |
| Zhang Lijuan | P*****5097 | Tran Tien Cuong | P****7912 |
| Chan Lin Ming / Hu Shihao | S****104B / S****507Z | Jonathan Teo Shunming | S****366D |
| Woo Ming Shue, Michelle (Hu Minxue, Michelle) | S****188A | Peh Lay Kim Theresa | S****302D |
| Qiao Huizi | P*****1944 | Ang Yi Ping (Weng Yiping) | S****204C |
| Cheng Poh Soon | S****505B | Stamatoukos Konstantinos | P*****5587 |
| Koo Mee Ling | S****795B | Ow Wei De | S****171B |
| Rakesh Vijayvergia | S****406A | Jia Ruirui | S****462D |
| Fan Kah Wai | S****550E | Lutap Girlie Anne Tiglao | S****203C |
| Boey Hou Yuan | S****883G | Cheng Ming Wei | S****496C |
| Ng Jiayi, Vanessa (Huang Jiayi) / Blanchais Fabien Georges Amand | S****292G / P*****0712 | Chen Yaqing | S****403C |
| Orio Mai | P*****3187 | Lee Swee Oon | M********6114 |
| Melvin Goh He You | S****688E | Koh Chwee Koon | S****322A |
| Wong Bin Hoong | S****273E | Chia Bee Kim(Xie Meijin) | S****108I |
| Soo Yee Lin / Chong Chee Wen | S****096D / S****193E | Ng Wei Li | S****290J |
| Yap Kwee Lin | S****950I | Tay Shi Hui | S****855F |
| Kuruvila Abraham Adrian | P****6898 | Leong Ah Lan | S****208A |
| Lauri Lorenzo | P*****3721 | Cormon Ep Morris Christine Suzanne Yvette | P*****5425 |
| Leong Wei Kong | S****923C | Singh Ankit Prakash | P****1951 |
| Muhammad Azreen Irwan Bin Mohd Fauzi | S****055A | Jedidiah Leonardo Cristobal | S****051G |
| Ken Lok Jing Wen / Lim Joyce | S****746H / S****477I | Yang Chien-Hui | S****709F |
| Tan Ling Ying | S****577H | Lim Guek Kim Jacinta / Timothy Loi Xue-Wei | S****777E / S****659F |
| Wong Yoke Poh | S****826A | Mori Kodai | P*****2877 |
| Nuzul Putri Ramadhany | P****9194 | Yong Shan Rong | T****023G |
| Tsai Yao Tsung | S****755Z | Aggarwal Samridhi | P****6261 |
| Ong Nelly | S****111I | Guan Junming | S****140D |
| Moon Sungho | P*****0984 | Teng Kak Jiat | M********6667 |
| Reyes Marvin Agne / Pabona Princess De Guzman | P*****051B / P*****3028 | Mohd Shazzani Lubis Bin Md Shalahuddin / Nurshakilah Binte Mohamed Shariff | S****989B / S****642D |
| Yap Run Ting | S****042C | Beh Sook Fun | S****044E |
| Wang Wende | S****161D | Tran Thi Tiep Thu | P****3355 |
| Eric Y Kow | S****430C | Zhu Shanyi | P*****5353 |
| Chong Wai Ling / Yeo Suan Siang | S****660I / S****238B | Cayanan Mary Ann Quioc | P*****070A |
| Soong Jie Hui Adelene | S****579B | Tok Fang Jun | S****494J |
| Yeo Chong Ping | S****582E | Chan Wai Leng | S****602I |
| Sng Siok Yen (Sun Shuyan) | S****449C | Ho Zhong Xuan | S****772B |
| Doan Vuong Truc | P****5595 | Cheong Mee Ling | M********5288 |
| Chang Kee Jeow | S****018B | Soh Mei Qi | S****139I |
| Tan Song Ze | S****266D | Ng Hwee Quan Claudia | S****473D |
| Chen Bizhu | S****895Z | Jenis Onn | T****449A |
| Mohd Khairul Karani Bin M U K | S****081J | Ng Min Yee Belle | S****652J |
| Perdereau Jean-Emmanuel Marie Raymond | P*****4719 | Yam Wei Yen (Ren Huixian) | S****806B |
| Liu Haixia | S****174A | Sarohiwal Dharam Veer | P****8160 |
| Sandoval Lizalee Camacho / Jimenez John Ryan Baguistan | P*****165A / P*****388A | Shanmugaprakash S/O Chandrasekaran | S****600B |
| Lai Li Siew (Li Yuxiu) | S****173J | Neeharika Kumari Manohar Singh | S****601B |
| Amit Kumar | P****1051 | Aras Neelam Ajit | S****055A |
| Ho Jia En | T****770J | Chang Jinquan | P*****6067 |
| Lee Siok Kung / Kelvin Tay Lee Guan (Zheng Liyuan) | S****616F / S****534J | Alexandria Chew Ee Wenn | M********6350 |
| Kim Nayoung | S****017F | Kumari Tanu | S****095E |
| Xu Duo | P*****3622 | Lee Sau Kuen (Li Xiujuan) | S****431G |
| Lim Kwok Chow Jason (Lin Guochao Jason) | S****626Z | Mak Weng Chuen | S****520H |
| Raymond Sombol Keow | S****455G | Liang Tongqiang | P*****3215 |
| Lam Chooi Hoong | S****441G | Chen Ze | P*****0498 |
| Lim Shuh Khoon | S****279E | Chan Mei Kee (Chen Meiqi) | S****675Z |
| Strand Kolbjoern | P****2070 | Ng Loong Fatt | S****803D |
| Ting Sik Ming | S****777H | Lin Weiting Eunice | S****653A |
| Tan Pei Yee | T****617C | Asai Erika | S****845A |
| Gaw Rayzel Lorraine Ching | P*****572A | Erica Yap Ping Xuan | T****939J |
| Khoo Kiat Tze (Qiu Jieci) | S****646D | Foo Chih Juang (Fu Qizhuang) | S****522B |
| Zhang Ziru | T****002A | Teo Boon Jun (Zhang Wenjun) | S****728C |
| Chu Junhong | P*****6046 | Tan Yen Li (Chen Yanli) | S****194E |
| Tang Lixing | P*****9776 | Chng Saw Thing | S****082D |
| Howell Christopher Mark | P*****8260 | Lim Shulin (Lin Shulin) | S****442Z |
| Theingi Aung | S****919Z | Lim E-Farn (Lin Yifan) | S****611C |
| Husien Lee | S****160C | Crystalbelle Chang (Zeng Jingxuan) | S****468A |
| Chan Yu Peng, Grace (Zeng Youping) / Christopher Lin Daokai | S****503Z / S****336I | Zhang Jingbin | P*****8388 |
| Chow Soh Marn | S****651Z | How Hong Yi | S****753I |
| Fu Qi | S****804E | Lee Chong Min Hazel | S****823E |
| Boon Yii Soon | M********5021 | Lee Yoo Seok | S****472G |
| Shubha Mahawar | S****434C | Ganeshamoorthy Gajamugan | P****0767 |
| Hendry Sudrajat | S****069Z | Ong Yew Nah (Wang Youna) | S****662Z |
| Ng Bee Kim | S****156A | Wang Chenghui | S****974F |
| Chang Chee Yong | M********6191 | Woon Shang Tian | S****008I |
| Tan Jit Peen | M********5245 | Liew Yeng Yeng (Liu Rongrong) | S****927G |
| Wee Sok Gim (Huang Shujin) | S****556F | Gangwar Bikram Aditya | P****2275 |
| Nurul Syafiqah Binte Mohd Zulkifflee | S****544G | Kerrie Wee Jia Min | S****181A |
| Chan Jia Jian Benjamin / Wong Kit Yee | S****747A / S****633Z | Lee Khoon Yong | S****909D |
| Zhang Junfeng | S****592A | Ang Sze Shao Amanda | S****600B |
| Chan Yoke Keet | S****968H | Gbaguidi Freddy Bastien Placide Ahozegni / Roby Claire | P*****0742 / P*****2979 |
| Huang Xin Yue | T****887J | Hazirammal Mohamed Asaref | S****730Z |
| Thai Wenwei (Dai Wenwei) | S****355J | Wong Chai Sin | S****360C |
| Chai Chou Shuan | S****552B | Roseli Bin Mis | S****562G |
| Uma D/O Paramatheva | S****724D | Siti Sakinah Binte Md Ramadzan | S****124C |
| Lim Poh Meng (Lin Baoming) / Lim Kenji | S****569E / T****158D | Generoso Emiliano De Chavez | P*****394A |
| Patel Ashaben Sunilkumar | S****482B | Lim Chee Wee | S****929F |
| Tham Tong Xin Edna | T****064F | Ong Poh Geok | S****711H |
| Wong Pui Sim (Huang Beichan) | S****863F | Choo Lin Lin (Zhu Linlin) / Loh Soo Hock James | S****796E / S****946J |
| Tham Vui Hiung | M********5099 | Heng Lee Peng (Wang Liping) | S****604B |
| Liu Xiaoyan | S****188D | Nurcahya Basuki | P****4677 |
| Vivian Choo Si Hui | T****260E | Ang Kah Qi | T****878Z |
| Kuek Ern Wu | T****486H | Teo Khor Kia Gregory | S****143J |
| Cho Younjeong | P*****2029 | Huangzhang Shengxi | S****185C |
| Iris Lim Sing Yue | S****243J | Jestin James | S****068H |
| Seah Yonghui, Deborah | S****381I | Soh Kian Lin | S****764G |
| Zhang Boyi | P*****0689 | Hendra Widarta | S****450C |
| Ng Seng Huwi | S****653G | Ma Hoang Nhan | P****9359 |
| Rustam Homee Patel | S****582C | Muhammad Fazri Bin Iman / Nur Shaidah Binte Sazali | S****312C / S****063C |
| Liu Wenli / Pue Yong Song | S****533E / S****990B | Nur Aisha Bte Mohd Zaini / Muhammad Firdaus Bin Othman | S****028D / S****060J |
| Prasaj A/L Krisnan @ Krishnan | M********5295 | Lange Matthias | P*****M783 |
| Moloney Andrew Joseph | P*****1265 | Chang Nai Mei | S****769E |
| Lim Xiao Shi | S****135C | Chang Tze Hsien Agnes | S****148I |
| Himori Masataka | P*****0193 | Mumtaz Maimunah Binte Abdul Wahab / Muhammad Ameer Hamzah Bin Muhammad Javed Wadood | S****941C / S****402D |
| Er Kian Ching Gabbie | T****727I | Vishwanath Suraj | P****0526 |
| Chow Siew Peng (Zou Xiuping) | S****241E | Luo Weitao | S****246C |
| Sim Siong,Roy (Shen Xiong) / Koh Yun Pei (Xu Yunpei) | S****750I / S****957Z | Muhammad Tirmizi Bin Ismaon / Siti Nur Zulaikha Binte Mohamad Jamil Fauzi | S****942H / S****884A |
| Chua Jun Jie | S****467Z | Suresh Shanmugam Mudaliar | S****356Z |
| Lim Siok Chen | M********6428 | Chng Hwee Miang (Zhuang Huimin) | S****485F |
| Taro Jaye Wong | S****202G | Luo Xiao | P*****8249 |
| Ng Way Kiat | S****088E | Blokhuis Hendrik Peter Edwin | P*****H6J1 |
| Muhammad Firdaus Bin Selamat / Rashidah Bte Abdul Rahim | S****030D / S****280C | Toh Ngee Leng Alex | S****132E |
| Li Meow Keong | S****282F | Jared Goh | S****753Z |
| Kehk Kar Heng (Jie Jiaxing) | S****172D | Muhammad Fahmi Bin Abdul Aziz / Nurfiyana Binte Rahmat | S****013A / S****903Z |
| Peggy Chang | S****500E | Moi Mei Kuen | S****512D |
| Toth Edward Qi | P****3118 | Muhammad Taufiq Bin Haris | S****283B |
| Abdul Rahman Barrique Bin Omar | S****837G | Seah Xiang Yew | S****698C |
| Ignatius Ho Najue | S****629A | Hanis Binte Harris | S****234B |
| Frye Nathan Andrew | P*****2514 | Nani Kurniawaty | S****653J |
| Ravetha Adelina S Umapathy / Timothy Aaron Cheong Wen Jie | S****220C / S****452H | Glasson Craig Bernard | P*****3666 |
| Lai Xin Wei | S****602A | Rachel Lim Si Hui | S****793F |
| Li Xiaotong | S****571C | Tan Shi Min Venicia | T****450F |
| Poh Hong Kai Terence | S****120J | Eng Sin Tiu | S****454E |
| Shetty Binitha Radhakrishna | P****7980 | Tan Hui Ting | S****398F |
| Lew Tien Hwee (Liu Tianhui) | S****211H | Ong Wee Leong William (Wang Weiliang) | S****352F |
| Shi Mengqi | S****743D | Liu Hui | P*****3082 |
| Tan Xiao Fang, Cherin | S****874J | Li, Jiayin | P*****4528 |
| Lee Jun Heng Ryan | T****925F | Purbey Ritika | P****0298 |
| Kee Shwu Leng (Qi Shuling) | S****058J | Tee Beng Soon | S****651D |
| Yong Weijian, Nicholas | S****410J | Michelle Lim Bock Lian | S****265E |
| Chew Chien Phing Eugene / Ng Jinghui Jocelyn | S****728F / S****601I | Palsule Nikhil Pramod | P****7990 |
| Abdullah Kafi Bin Fauzan | S****754G | Samaraweera Gettiyawalage Hasitha Lochana | P****1661 |
| Aliyyah Almunawar | T****168C | Talpur Anum | P*****4732 |
| Faderon Vivien Fojas @Fojas Vivien Veza | S****780Z | Samreen Jabeen | S****348F |
| Tan Ming Hui | S****159H | Raabe Martina | P*****W7PN |
| Lim Hwee Khoon (Lin Weiqun) | S****541H | Wendy Tan Hwee Kheng | S****328E |
| Daut Shaw Bin Ibrahim | S****026F | Khor Soon Yee | S****983Z |
| Tan Heng Soon (Chen Xingshun) / Tan Heng Buck (Chen Xingmu) | S****027A / S****001C | Lopez Holloway Joanna Marie | P*****5486 |
| Yap Wee Pin | S****973C | Hasnah Binti Hashim | S****222E |
| Goh Pei Xuan | S****623Z | Sarah Phang Jia Hui | T****489D |
| Ng Gek Suan (Huang Yuzuan) | S****347G | Kang Suat Peng (Jiang Xueping) | S****926D |
| Wu Lihua | S****286Z | Teu Lee Yong | S****805E |
| Nur Amalina Bte Idris / Mohammad Isa Bin Anwar | S****882G / S****583A | Russell Chua Kui Hon | S****150C |
| Tan Lee Koon | S****310F | Nag Shruthi | P****0785 |
| Feroz Khan S/O Hakim Khan | S****575F | Vivek Bhatnagar | S****047F |
| Tan Yong Huat / Lai Mei Ying | S****488D / S****047C | Nagaraj Nanthini | P****7154 |
| Hizon Hazel Ann Dalusong | P*****295A | Siti Aishah Binte Junaidi / Mohamed Nazri Bin Mohamed Zaini | S****474H / S****719D |
| You Chow Shan | S****809E | Tang Kwang Hwee | M********5571 |
| Taong Ren Qing Malcolm | T****755G | Khatijah Begum D/O Sadakat Ali | S****057C |
| Dubey Nileshkumar | P****8806 | Tang Ee Peng @ Chen Yanping | S****404Z |
| Gloxinia En Li Fang | M********5068 | Anju Lagah | S****391J |
| Ng Jian Cai | S****565I | Ng Hwee Chen Joanna (Huang Huizhen Joanna) | S****840A |
| Ho Hui See | S****666H | Lee Yi Adrian / Lee Yee Shuan (Li Yixian) | S****300G / S****305B |
| Zhang Hong Liang | S****929J | Zhang Shiyu | S****433G |
| Prasad Sunil | P****9633 | Ge Wenxi | P*****7912 |
| Tan Boon Tiam | S****542C | Tan Chu Eng | S****437F |
| To Ka Chi | S****416F | V Anand Pillai | S****612Z |
| Teresa Hartojo | P****6841 | Chang June Teng / Bernie Poh Tze Siam | S****394B / S****651C |
| Sharon Lum Fong Hui | S****375G | Goh Si Ying | S****025A |
| Alicia Gan Xinli | S****831F | Koh Pei Nee | S****375H |
| Chin Kok Keong | S****185I | Ng Jean Hui | S****956F |
| Loh Wee Siang | S****305A | Seet Michelle | S****741F |
| Tang Puay Cher (Chen Peizhi) | S****895I | Ng Kiok Hoon Alice | S****613Z |
| Zhangzheng Linyuan | P*****3210 | Claire Tan Shuan En | T****497G |
| Wang Yan | P*****1226 | Jin Xiawei | S****086F |
| Ong Keng Seng Benny | S****135G | Low Sock Ching | S****311J |
| Chen Ang | P*****1063 | Li Shixin | P*****0667 |
| Wong Wing Keet (Huang Yongjie) | S****111C | Ho Chee Keong | S****801H |
| Ma Keng Ho (Ma Jinghao) | S****250F | Namperumal Paulraj | S****103I |
| Lai Qingzhao | P*****5801 | Yew Seok Har | S****000D |
| Camilla Chen Jean May / Koh Wei Siang (Xu Huixiang) | S****305E / S****308C | Foong Chee Keong | S****431C |
| Gurmit Kaur | S****805I | Lee Chien Yi Kenneth (Li Jianyi Kenneth) / Pee Bee Suan (Bai Meizuan) | S****370B / S****602J |
| Jin Zhengge | T****573A | Alterado Liezl Sinangote / Delima Artemio Jr Purisima | P*****286B / P*****202B |
| Manjit Singh | S****089I | Lim Poh Guan (Lin Baoyuan) | S****360A |
| Dylan Chew Kin Yong | S****424F | Tan Mei Fang Sabrina | S****074B |
| Yeo Lai Hin | S****607H | Koh Xiu Ying Ashley / Lim Boon Heng Joseph | S****375I / S****232J |
| Syahirah Binte Abdul Aleem | S****663H | Dion Liong Wei Qi | T****853C |
| Loo Kah Fong | S****688A | Tham Kwee Lian | S****703C |
| Sutinah Binte Daswan Mrs. Sutinah Niepelt | S****221B | Kiw Chee Yin | S****155I |
| Sim Lee King | S****799C | Ong Xing-Yi Sarah | S****369D |
| Rogers Caroline Annette | P*****5492 | Chan Kian Leng Timothy | T****788E |
| Lim Wen Long | M********5587 | Albert Wibowo | P****3283 |
| Chong Mui Ann | S****065B | Goh Chin Kang | S****331D |
| Li Tingting | P*****4376 | Norsilawati Bte Abdullah | S****002C |
| Lim Siew Foong Glenn | T****248I | Rukaiya Najmuddin Shakir | S****599G |
| Choong Sook Woon | S****160G | Cindy Lu Yian Yian | S****065H |
| Ruth Wong En Ci | T****258B | Yip Chow Lan / Chue Hui Min, Wendy (Zhu Huimin, Wendy) | S****961D / S****369H |
| Chen Juntao | S****761Z | Suriana Binti Abdul Rahman | S****324G |
| Souveer Aggarwal | S****982I | Ozden-Schilling Canay / Ozden-Schilling Thomas Charles | P*****5010 / P*****8188 |
| Teo Beng Li Cindy (Zhang Mingli Cindy) | S****628F | Clarence Hum Yong Da | S****747G |
| Lincoln Paul Benedict | S****780H | Abraham Sujith Joy | P*****1495 |
| Lee Mei Choo | S****797B | Guizol-Letizia Benoit Martin | S****930A |
| Lim Yong Hsiang Jeremy / Chng Ju-Li April | S****440A / S****351G | Soh Li En | T****669G |
| Javier Marilette Santos | P*****794A | Mimi Saurajen Kumar | S****652Z |
| Teo Lee Eng (Zhang Liying) | S****829F | Loo Chee Wee (Lu Zhiwei) / Toyoda Yuki | S****131D / P*****3160 |
| Cheng Xu | P*****5057 | Chia Xing Hua (Xie Xing Hua) | S****348G |
| Ho En Ting | S****370I | Pek Ming Yang James / Erina Tan May Xin | S****010A / S****627B |
| Tan Kim Chia | S****909Z | Leong Zhiqiao, Jasmine (Liang Zhiqiao, Jasmine) | S****659D |
| Sarilah Bte Salim / Nur Ashsiqqin Binte Buang | S****109G / S****824B | Khairul Akmal Bin Md Halim | S****958E |
| Ahmad Ataka Awwalur Rizqi | P****3942 | Leow Yew Seong | M********5165 |
| Foo Ce Yong | S****193I | Ang Weng Chuang | S****657D |
| Sung Chien Chin (Sun Jianqun) | S****218D | Leung Sin Yee | P*****5374 |
| Phang Song How Vincent | S****216D | Leong Hwee Cheng | S****752C |
| Wang Yixi | S****709I | Lau Jie Hua | M********6102 |
| Melissa Quek Tsui Jin | S****437Z | Ong Yang Zhi | S****805C |
| Amy Lim Meau Jye | S****780G | Lee Linghui May / Lee Rui Xian Terence | S****937D / S****641B |
| Ganeshmani Narayanan | S****879I | Seow Will Son | S****433D |
| Chew Soo Suan | S****658H | Tan Hui Ting Candice (Chen Huiting) / Teo Shi Kai (Zhang Shikai) | S****840E / S****791Z |
| Javvaji Srinivasa Rao | P****8681 | Ren Jiping | S****505A |
| Lim Hart Chin Alvin | S****363A | Kiew Kah Chun | M********5027 |
| Zubaidah Binte Osman | S****690Z | Eric Po Boon Liang | S****652I |
| Wong Fook Kee | S****637B | Swee Sok Yuen | S****304D |
| Wong Yan Chyun | M********5166 | Zhao Yida | P*****0259 |
| Philip Foong Soon Fatt | S****690E | Chua Liwen (Cai Liwen) | S****548B |
| Jayasingha Arachchige Pobhakara Rashmi | P****3006 | Chung Thy Phuong | S****175H |
| Tan Sar Moey | S****795F | Michelle Affandy | P***4278 |
| Toh Yan Jin Seraphina | S****790J | Yeo Jian Hong (Yang Jianhong) | T****389G |
| Suhardi Bin Sungif / Nur Farzana Bt Yahya | S****611B / S****817F | Ma Yanjun | P*****2824 |
| Teo Johnson | S****043E | Ang Xiao Ting / Ang Cheng Lin | S****201J / S****536C |
| Nabiha Filzah Binte Mansor | S****785D | Balasubramanian Iyer Pavitra | P****6370 |
| Teo Bee Lan / Tay Cheng Jun | S****767Z / S****651F | Sumarto Djono | S****713Z |
| Kang Juien Hern Zachary | T****101D | Yong Fah Kong Christopher | S****777C |
| Tang Aik Meng | S****400A | Fan Yitian | S****557J |
| Wang Ruiqi | P*****5472 | Wu Jiayuan | S****017J |
| Jaime Chua Cheng Cheng (Cai Qingqing) | S****787H | Lee Mun Kwong | S****146D |
| Dietrich Carol Ann Meleane | P*****2983 | Chew Wan Chin / Soong Rong De | S****918G / S****990B |
| Tay Su Lin Lynette | S****336G | William Wong Wai Lik | S****929Z |
| Devi D/O Raman | P*****LBK7 | Foo Huey Shyan | S****010F |
| Lee Huey Ping | S****302G | Ong Siow Wei (Wang Xiaowei) / Aw Chong Kiang | S****875D / S****679A |
| Nur Nasuha Binte Mokhtiaruddin | S****831B | Sharma Amit | P****6139 |
| Chen Kai Qing Adrian | S****689G | Laugel Raphael Thierry Olivier | P*****7414 |
| Lieo Keng Siang Darryl | S****363G | Navarro Silvio O | P*****8894 |
| Lim Teck Zi (Lin Tezi) | S****206G | Tan Yeh Gee | S****036A |
| Budha Dalsing | P****0620 | Myint Myint Zaw | S****892J |
| Nishimura Kenta | P*****6007 | Tan Choon Hee (Chen Chunxi) | S****680F |
| Mohd Haris Bin Abdul Rahman | S****129D | Tan Siew Eng | S****703A |
| Tay Kim Yen (Zheng Jinyan) | S****598J | Khaw Yew Siang Jeffrey | S****778F |
| Schaan Michael Patrick / Schaan Kristine Ann | P*****5985 / P*****0490 | O Neill Kathleen Bridget | P****6005 |
| Charmaine Huang Shiao Wei | S****043Z | Tan Ming Wee@Chen Mingwei | S****582I |
| Wu Meijin | S****552A | Minda Richa | P****1112 |
| Lee Zhi Xin | S****122A | Wong Tze Fen | S****776H |
| Tan Mei Choo Molly | S****816H | Ria Natasya Bte Rahiman | S****996J |
| Tan Si Ying | S****496J | Goyal Kushagra | P****5220 |
| Song Mei Ling Alice | S****746H | Kunasegar Punniah @ Raman | S****368B |
| Vernette Didier Chia Chye Yen | S****225E | Garg Vaibhav | P****5618 |
| Yu Cheng-Ta | S****528Z | Quek Siew Khim | S****588H |
| Aaron Bin Hamzah | S****147E | Lee Hui Ling | M********5018 |
| Priscilia | S****224J | Vicky Vikneshri Puminathan | S****538F |
| Chia Hui Ting Heidi | S****678E | Choo Hongming, Kent | S****034C |
| Chiang Yi Ting | S****474J | Soniya Vaswani | S****963C |
| Li Junru | P*****1356 | Wang Mingyuan | S****424E |
| Pant Anushri | P****5615 | Tan Boon Ho | S****703A |
| Asogan S/O Muthukrishnan | S****230E | Chee Zhi Xuan Vernice | S****950G |
| Xiao Yang | S****024D | Pyae Hlian Moe | P***7080 |
| Kueh Wern Thing | S****013D | David Hendarto | S****712H |
| Qin Haichen | T****067H | Harding Peter Connor | P*****7365 |
| Nagappan Garunaharan | S****403F | Khaw Bee Cheng | S****319J |
| De Los Reyes Angelico Garcia | S****489I | Vellaiyappan Lakshmanan Vellaiappan | P****5025 |
| Goh Geok Meng (Wu Yuming) | S****484F | Thomas Adi Kurnia Susanto | S****307Z |
| R Edwin S/O J Rajamanickam | S****923F | Srivastava Simpi | P****3106 |
| Saracho Allan Siman | P*****327B | Muhammad Redhwan Bin Mohamed Yasin | S****877I |
| An Baijie | S****698I | Ler Ah Lian | S****536E |
| Shaun Nicholas Alvar | S****780C | Bellemkonda Laxmi | P****4105 |
| Lee Kwok Hoong (Li Guoxiong) | S****441A | Teo Hock Weng (Zhang Furong) | S****063F |
| Yow Teck Kiang | S****778G | Koh Si Ting Josephine | S****368E |
| Stephen Marc David Malicdem | S****451B | Murni Bte Kamsani | T****202J |
| Yang Ruozi | P*****4938 | Yoon Sung Won | P*****5588 |
| Joey Chia | S****056C | Liu Pei-Ying | P*****6139 |
| Abdul Amirullah B Jamalul'lail | S****595E | Quek Ser Kiang | S****845I |
| Tatiana Li Ru Tabrani @Tatiana Tabrani | S****550I | Zhao Yuexuan | P*****9962 |
| Foo Li Wen | P*****7129 | Tiuseco Anthony Paul Nagrampa | P*****362A |
| Mohammad Ramzan Bin Osman | S****087I | Loo Swee Ling | S****641Z |
| Chua Fang En | S****411A | Cheng Heng Hoon John (Zheng Xinqun) | S****498H |
| Menon Unnikrishna Balasundaram | S****250D | Nguyen Thuy Ha | P****5225 |
| Ang Abigail Lim | P*****0116 | Dustin Clay Wilburn | S****144G |
| Tan Kian Tiong (Chen Jianzhong) | S****813J | Abd Razak Bin Abd Rahman | S****246D |
| Qairyn Demelia Tan | S****134F | Soh Hui Ming Gary | S****413B |
| Au Yong Mun Yi | S****458J | Diao Huanlin | P*****1448 |
| Tan Peng Siang | S****314A | Abdul Hakim Shirin Fathima | S****620G |
| Puckle Hobbs Frederick John Talbot | P*****2532 | Siti Munirah Binti Abdul Razak | S****916E |
| Chen Hao Han | S****764F | Woon Suk Wuen | S****613E |
| Huang Lin | P*****2455 | Dutt Jatin | P****6224 |
| Koh Buk Lan | S****581F | Li Menglin | P*****9046 |
| Edeline Tenges | T****338A | Hurt Jeffrey Thomas | P*****0069 |
| Yong Shan Ling | T****083F | Yio Peiqi (Yao Peiqi) / Lisa Anne Pang (Feng Rui Xin) | S****169H / T****987D |
| Chiam Lay Chin | S****111A | Ng Siang Hock, Danny (Huang Xiangfu, Danny) / Ng Hui En Chloe | S****053G / T****521B |
| Ng Hui Ting Joanna (Huang Huiting) | S****548B | Tan Jun Li / Tan Xin Ru Livia | S****508J / T****381G |
| Pereira Brandon Scott | T****737D | Hong Yingxi / Hayley Tan Jing Han | S****430Z / T****172Z |
| Ang Fadzlin Nurazuin Bte N H A | S****330I | Ho May Lyn / Yong Jierui Jared | S****827B / T****517H |
| Wu Yiyang | P*****4316 | Tan Teck Heng / Tan Xuan En, Clarissa | S****119C / T****904F |
| Benjamin Chu Han Shen | M********5883 | Chee Sip Teck / Chee Zee Shin | S****026I / T****489H |
| Jenny Lo Wai Ling | S****451J | Lee Wee Cheng Jelin / Lo Hong Zhe, Zayn | S****408E / T****796H |
| Pung Zi Yi / Yan Wei Liang | S****380Z / S****772E | Loh Chee Chiat / Mavis Loh Jia Ying | S****555B / T****086Z |
| Subramanian Meenakshi | P****3711 | Chao Aiting Adelene (Zhao Aiting Adelene) / Mia Liwen Lans | S****121F / T****394A |
| Christine Loh | S****899H | Ong Boo Thong (Wang Wutong) / Sarah Ong Joo Hsuen | S****391E / T****304G |
| Dobrescu Ioan-Emanuel | P*****8345 | Ramalingam Sangeetha / V.g.swetha | S****585Z / T****796G |
| Hashimoto Akane | P*****8461 | Iryawan Bin Muhamad Kusnin / Muhamad Hafiz Bin Iryawan | S****595Z / T****336A |
| Esther K Loe | S****349Z | Lim Wei Cheng / Jaiden Lim Jing Xiang | S****316J / T****094C |
| Phuah Ser Rin | S****012C | Wong Wai Mun Grace / David Tan | S****644H / T****828G |
| Chen Yu Ju | S****606A | Loo Li Eng (Lu Liying) / Chua Ben Shen | S****120B / T****315F |
| Qin Zhiduo | P*****7535 | Ng Hwee Him (Huang Ruixing) / Ryan Ng Keng Oon (Huang Jing'en) | S****981B / T****234A |
| Lalor-Harbord Oliver Jay | P*****9331 | Mohammed Naufal Nur Hakim Bin Mohammed Hafeez / Nur Sarah Binti Mohammed Naufal Nur Hakim | S****025C / T****045C |
| Annabelle Lim Anle | T****232B | Suryanie Binte Ismail / Nur Syuhada Binte Muhamad Irhas | S****401B / T****880Z |
| Zaini Bin Md Jizan | S****373D | Hung Wing Sue / Toh Heng Xuan Jayne | S****944G / T****514F |
| Fu Jianing Karen | S****788E | Lin Hongjun John Darrell / Ian Lin Shenjie | S****068I / T****951H |
| Liyana Azri Wong Li Feng | S****191C | Rowanna Binte Abdullah / Raes Hamizan Bin Hasrin | S****226Z / T****566G |
| Pappaiyan Logesh Goldmary | S****890A | Teng Wei Ming (Chen Weimin) / Damien Teng Rui Yang | S****207E / T****896J |
| Sairam Narayanaswami | S****403A | Nur Diyanah Binte Arif / Tengku Dahlia Binte Tengku Muhammad Saiful | S****719I / T****719Z |
| Inthasuwan Natnisha | P*****8313 | Benjamin Chow Yuen Ann / Cayden Chow | S****641G / T****413I |
| Nur Shireen Marican Bte H M | S****861H | Yeo Suat Kee / Jaylee Phua Kai En | S****976A / T****238Z |
| Lim Took Wan | S****680Z | Neo Meng Hwee (Liang Minghui) / Isaac Neo En Kai | S****049D / T****434D |
| Aidah Binte Othman / Abdul Razak Bin Dasuri | S****443Z / S****368H | Lee Chee Yi (Li Ziyi) / William Lim Jun De | S****086B / T****642E |
| Kaung Htike | P****5852 | Kee Pei Chuan / Khor Kai Shan | S****144J / T****180Z |
| Au Lan Wan | P*****6646 | Lee Zhi Kang / Lee Xuan Le Chloe | S****038Z / T****694A |
| Maria Suriaatmaja | S****006H | Siti Noraisyah Binte Jamal / Nufael Bin Waddy | S****465Z / T****319H |
| Lin Ai Juan | S****984I | On Hun Ping (Weng Hanping) / On Wee Meng Davian | S****445D / T****899H |
| Tsubouchi Hajime | P*****8011 | Koh Kok Wei (Xu Guowei) / Koh Lloyd (Xu Yile) | S****075B / T****258Z |
| Surendra Naidu A/L Naidu | M********6525 | Kuar Hwa Kwang / Kuar Si Han Kingsley | S****941E / T****544A |
| Edith Anastasia / Koh Liang Hua William | S****936C / S****000E | Aziline Binte Abdul Aziz / Siti A'lisyah Binte Md Yusof | S****933E / T****762G |
| Najwa Jia Hui Rujok | S****929J | Fung Siew Tyng / Marianne Song-En Yee | S****096C / T****431J |
Note:
The Lucky Draw Gift will be credited to the eligible personal / joint-alternate account by 31 May 2021.
This draw is applicable to customers who participated and qualified for the online account opening from 8 January – 1 March 2021.
Winners will be picked at random by DBS Bank (by manual or computerized means as DBS Bank may determine) in the presence of its' auditors or a public witness.
DBS Bank reserves the right to draw reserve winners to replace any winner who is or may be subsequently found to be ineligible or disqualified.