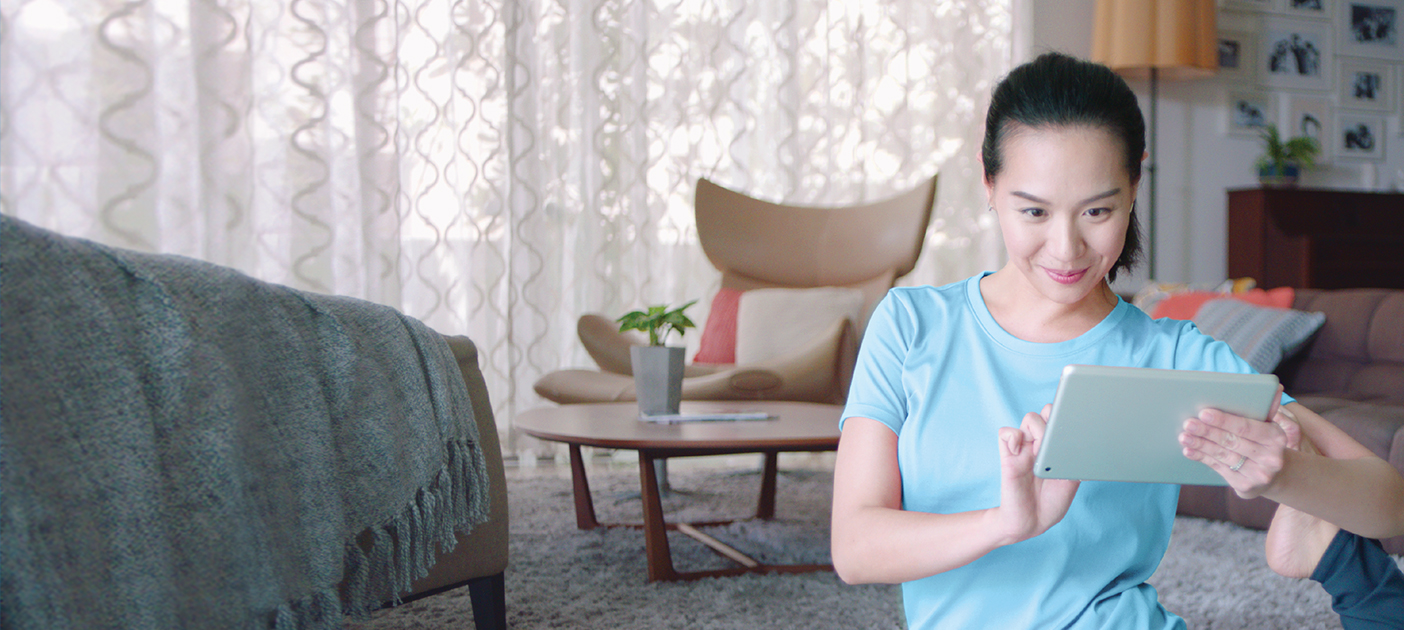 Accumulate ETFs with Invest-Saver
 
At a Glance

Start affordably, anytime
Start investing in Exchange Traded Funds (ETFs) with as little as S$100 a month.

Peace of Mind with Zero Penalty
No lock-in period – enjoy the flexibility to top up your investment amount, terminate your plan or redeem your holdings at any time via digibank.

Easy Steps to Start
Setting up an Invest-Saver plan is quick and easy via DBS digibank. No trading or CDP account required – just a one-time setup to invest on repeat every month.
 
What is Invest-Saver with Exchange Traded Funds (ETFs)?
Invest-Saver is our family of regular savings plan (RSP) products. An RSP lets you invest a fixed sum, from S$100 monthly, using dollar-cost averaging (DCA). The sum is deducted from your designated DBS/POSB account on the 15th of every month (or the next business day if the 15th is a Sunday or Public Holiday) and is invested into your choice of ETFs. This helps you accumulate your investment steadily and progressively.
ETFs consist of a basket of investments, which gives you instant diversification without having to select individual stocks, bonds, or commodities. This makes you less vulnerable to the price movement of individual assets. For example, if one stock price drops, the other stocks in the index will cushion the effect from the fall.
When you purchase an ETF through an RSP, you don't have to stress over market fluctuations or monitor the market. By simply subscribing to an Invest-Saver plan, you will average out your investment cost over the long run!
 
Why accumulate ETFs?
Easy to access
ETFs are easily accessible to investors as there are minimal to no restrictions on trading it in the Singapore Exchange. This helps investors at any level to diversify their portfolio.
Affordable way to diversify
As most ETFs are passively managed, they are usually charged a lower management fee compared to actively managed funds, making it a cheaper alternative to diversify one's portfolio.
Longevity
Index funds come with regular reviews and rebalancing to assess the quality of the securities against its methodology. For example, index providers will remove securities that do not meet the criteria for index inclusion. This generally allows the index to survive longer compared to any listed company, making it an ideal choice for a long-term investment.
 
Risks of Investing in ETFs
Like any investment product, investing in ETFs comes with its own set of potential risks. Here are some risks that you should be aware of:
Tracking Error
Fund returns may deviate from the Index's benchmark as changes in the market are unable to be reflected accurately in the Net Asset Value (NAV) of the Fund purchased, due to various factors.
Lack of discretion by Fund Manager to adapt to market changes
As most ETFs are not actively managed, the Fund Manager does not attempt to outperform the Index, nor will they seek temporary defensive positions when markets decline or appear overvalued. A fall in the Index may result in a corresponding fall in the NAV of the fund.
Limited Diversification
Although ETF provides instant diversification; not all indices are made the same. Some indexes track a fewer number of assets compared to others.
 
Choose an ETF that suits you
Take your pick based on your investment style, goal and risk appetite.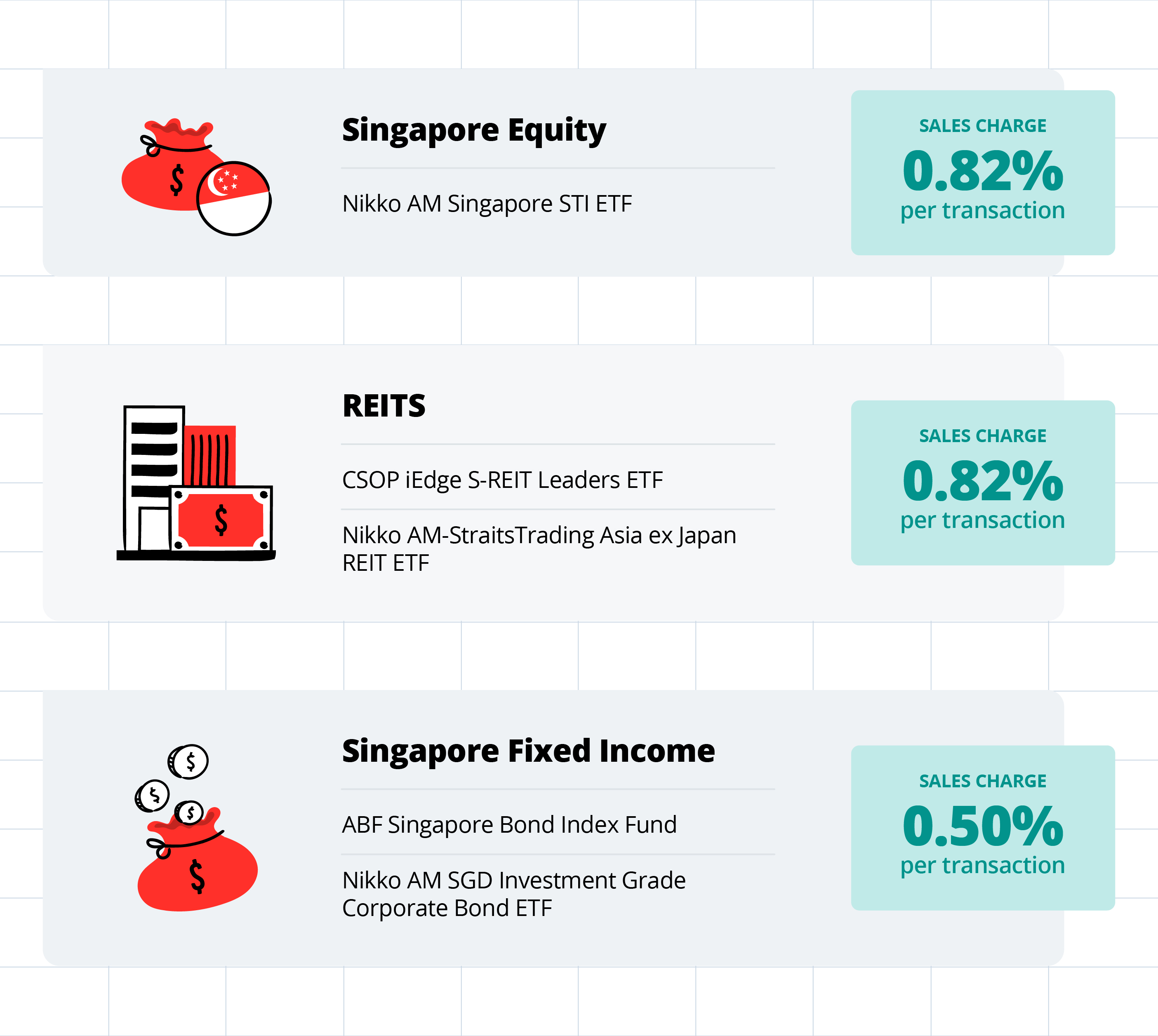 Terms & Conditions Governing Investments in Funds
 
Invest in 5 easy steps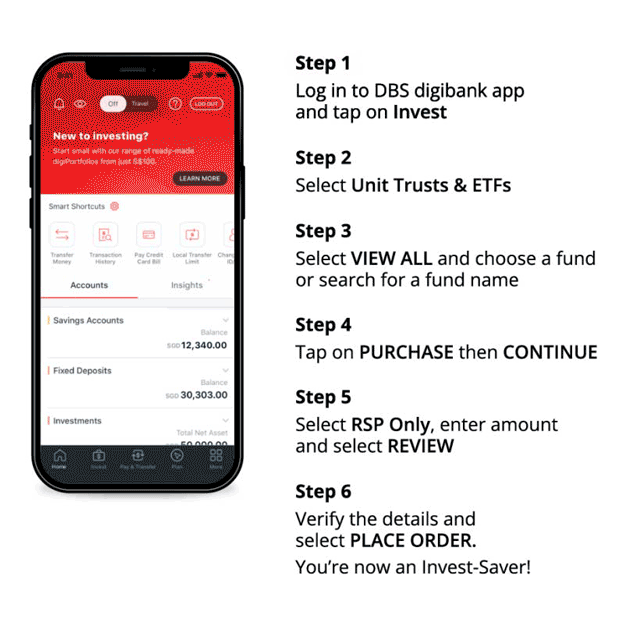 Accessible 24/7
Your Invest-Saver portfolio is accessible 24/7 on digibank. Enjoy the flexibility of topping up your investment amount, terminating your plan or simply redeeming your holdings.
 
Get more Benefits

Unlock bonus interest with DBS Multiplier and earn up to 4.1% p.a. with Invest-Saver. Find out more
 
Articles to get you started
 
Frequently Asked Questions
About Exchange Traded Funds Regular Savings Plan
Setting Up, Managing & Redeeming ETF RSP
Dividends
Monies from coupons, dividends, cash offers, rights issue, and other corporate actions will be credited into your designated DBS/POSB debiting account. Dividends reinvestment is not available.
Recognition for DBS Multiplier Account/POSB Cashback Bonus
Your Invest-Saver's monthly contribution amount will be recognised for the first 12 consecutive contributions per investment fund. The Invest-Saver plan must be purchased in cash after opening a DBS Multiplier account or enrolling in POSB Cashback Bonus. Investment transactions will be recognised as the Singapore dollar equivalent at DBS's prevailing exchange rate.
Invest-Saver will be recognised in the same month if you sign up before the deduction date, which is the 15th of the month or the next business day if the 15th is a Sunday or Public Holiday. Else, it will be recognised in the next month.
For more information, please refer to the following FAQs:
---
Recognised transactions will be reflected in your Bank and Earn Summary 4 calendar days after the settlement date.
Example:
Deduction Date - 15 April (or next business day if 15th is a Sunday or Public Holiday)
Settlement Date - 17 April (2 working days, depending on fund house)
Recognition Date - 23 April (4 calendar days after the settlement date)
 
Important information
In all other jurisdictions where the DBS/POSB iBanking website(s) is/are accessible by its residents or entities, it is intended for use by corporate, institutional, professional, wholesale and other qualified investors in accordance with the laws and regulations of such jurisdictions.
The material and information contained herein is for general circulation only and does not have regard to specific objectives, financial and particular needs of any specific investor individual and/or entity (collectively referred to as investor), wherever situated. The material and information contained herein does not constitute an offer, invitation, recommendation or solicitation of any action based upon it and should not be viewed as identifying or suggesting all risks, direct or indirect, that may be associated with any investment decision. Prospective investors should seek advice from a financial adviser regarding the suitability of the product before making a commitment to purchase the product it. In the event that the prospective investor chooses not to seek such advice, he/she/they should carefully consider whether an investment in the said securities is suitable for them in light of their own circumstances and financial resources and entire investment programme.
Disclaimer for Investment and Life Insurance Products
Thank you. Your feedback will help us serve you better.
Was this information useful?
That's great to hear. Anything you'd like to add?
We're sorry to hear that. How can we do better?
Enter only letters, numbers or @!$-(),.