NAV Planner - An advanced digital advisory tool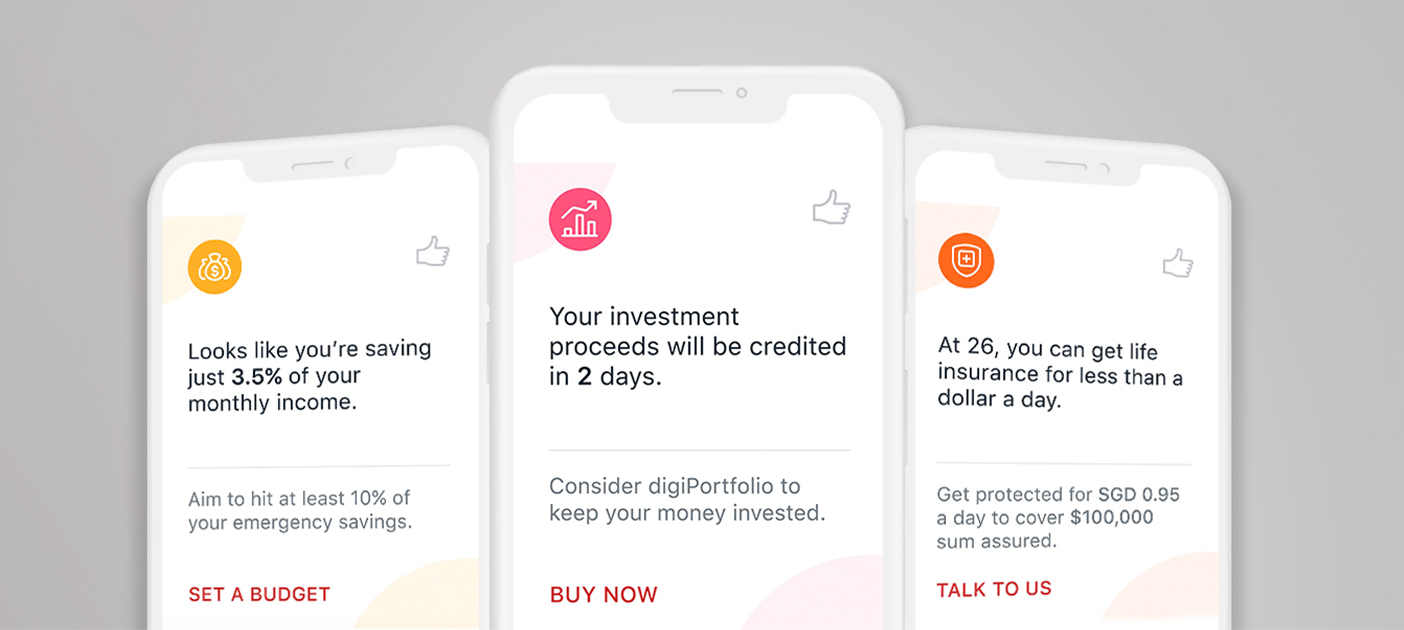 By Lorna Tan
Do you have difficulty saving every month? Have you wondered if you have enough socked away for your golden years? You are not alone.

Many people struggle with managing their money. If you are one of them, life will likely go on pretty much the same way unless you decide to make a change. And there's help.
Digital tools
With technology and by better understanding our financial data, we can change the way we manage our money.

With digital tools, monitoring our finances has gotten easier and it can be stress-free and seamless. Start by setting up a realistic budget that offers a snapshot of your income and expenses while giving clarity on what you can do to improve your cashflows.

Consider a digital tool or app that can sort your money inflows and outflows automatically into categories like transportation, shopping and so on, so you can set saving and spending targets and control them easily. In fact, you can start tracking your spend on the go.

Doing this digitally takes the stress out of potentially missing out recording your expenses manually if you grow lax or become forgetful. Over time, the digital budgeting tool will enable you to review and prioritise your spend by discerning between needs and wants, and help you save more.
Beyond budgeting – An advanced digital advisory tool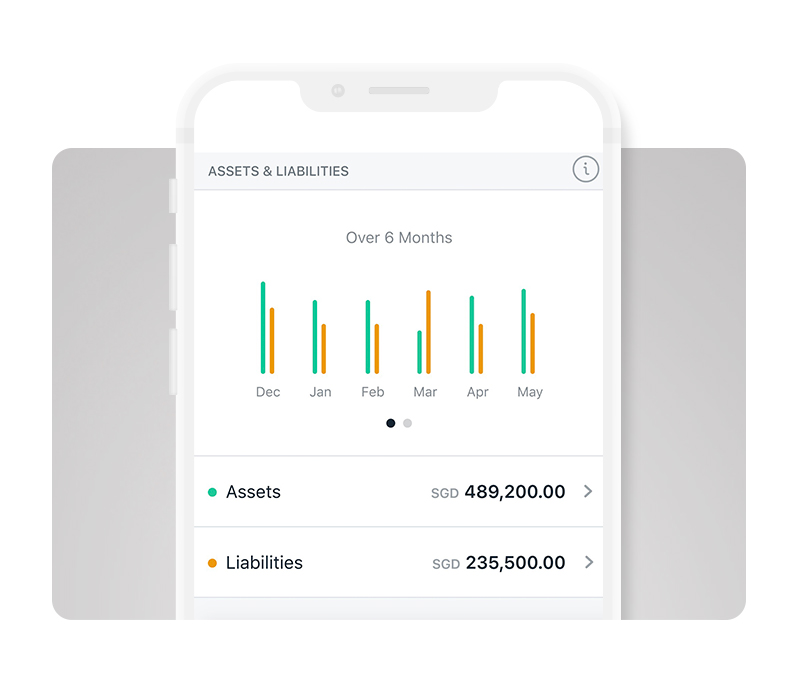 The foundation of our financial wellbeing is to build positive cashflows which can be invested in suitable investments to achieve financial wellness. Sticking to a budget is a good start but don't stop there.

An advanced digital advisory tool such as the NAV Planner will offer building blocks to complement your budget and set up a comprehensive plan that will help navigate your financial journey.

Ask yourself:

Have I set aside enough emergency savings?

What are my insurance needs?

How do I close my insurance gaps?

How do I get the most out of my housing loan package?

Is my money working hard for me?

Am I investing enough?

What are the suitable investments?

With a longer lifespan and inflation, do I have multiple income streams for a sustainable retirement?

What tax savings can I enjoy?

How do I ensure my loved ones can carry on and look after me when I'm no longer able to think for myself?

How do I ensure a smooth distribution of my assets after I'm gone?

Consider digital advisory tools that can empower you with the know how to assess your financial situation throughout your life, and offer personalised insights on the steps you can take to better manage your finances and secure your future.

Here are three factors to look out for in an effective digital advisory tool.
All your money in one place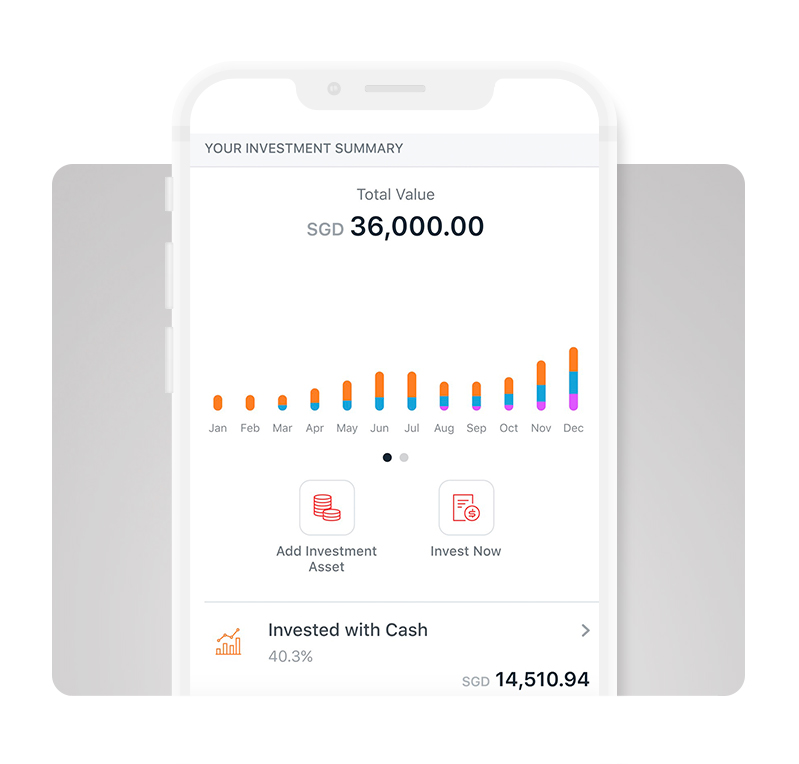 A good digital advisory tool will offer you a helicopter view or big picture of your financial health, even if your finances are with different institutions.

This means bringing together everything - from your income, cash, CPF savings, property and investments to your expenses and loans. This gives clarity on your financial wellness based on your savings, protection and investments.

As your life changes over the years, the tool will update the picture to help you continue planning for your future. By viewing each financial decision as part of a whole, you can see how it impacts other areas of your life and your longer-term financial goals. For example, splurging recklessly on a lavish wedding or buying a house you cannot afford may impact your ability to fund your children's university education and your own retirement.

As such, having a holistic view of your financial situation – in breadth and depth – will go a long way in guiding you in make informed decisions.
Insights to make your money work harder
Besides tracking your budget, a competent digital advisory tool will help you take advantage of suitable opportunities and provide easy-to-implement ways to save, protect and invest. It will serve you personalised tips, advice and suitable solutions to grow your money. This allows you to easily track, review and grow your investments over time.

In the assessment of your financial health, do check if the tool uses industry benchmarks and financial ratios. And do your due diligence and understand the guiding principles behind the insights and recommendations offered by the tool.
Grows with you, as you grow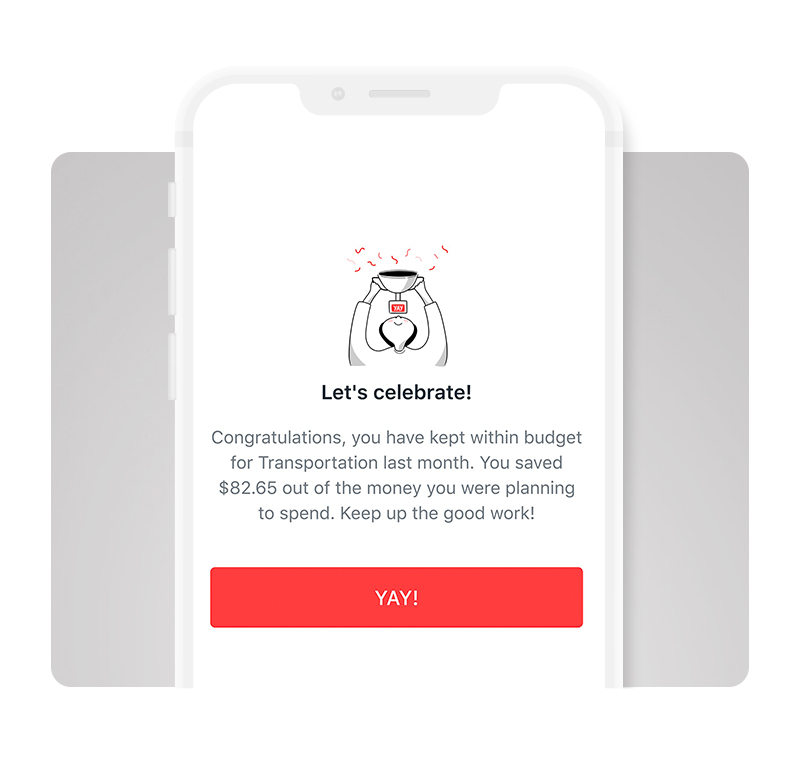 An effective digital advisory tool will grow with you to offer a one-stop financial planning service for every life stage. Like a faithful companion, it will celebrate your moments of joy as you take actions on your finances leading to enhanced financial health.

In addition, the tool will help you make the most of different money streams – including those from government schemes like the Central Provident Fund (CPF) and the Supplementary Retirement Scheme (SRS) - throughout your life to achieve your goals and to retire well.

As our CPF is an important component for our retirement planning, it is prudent to ensure that the tool takes into consideration your CPF savings when assessing your financial wellness and help you understand how to maximise your nest egg.

Hello, we're NAV.
Inspired by the word "navigate", NAV is an initiative by DBS & POSB created to help you navigate your finances, your way. Whatever your financial goals are in life, no matter what situation you are in, we're here to help you on your financial journey.


Ready to start?
Speak to the Wealth Planning Manager today for a financial health check and how you can better plan your finances.
Alternatively, check out NAV Planner to analyse your real-time financial health. The best part is, it's fuss-free – we automatically work out your money flows and provide money tips.